What is your favorite part about working for AEONMALL Vietnam?
AEONMALL Vietnam is a big company. It provides employees like me with a professional working environment which I really enjoy.
What do you find the most challenging at AEONMALL Vietnam?
I always try my best in every task that is assigned to me. Thanks to the kind instruction and help from my supervisors and other colleagues, I think I can face any challenges at work.
What has been your favorite project at AEONMALL Vietnam since the beginning?
My favorite project would be the recent renovation project of AEON MALL Long Bien. From June 2018 to June 2019, I had to work with all new tenants and renewed tenants for site handing-over and opening stores on time.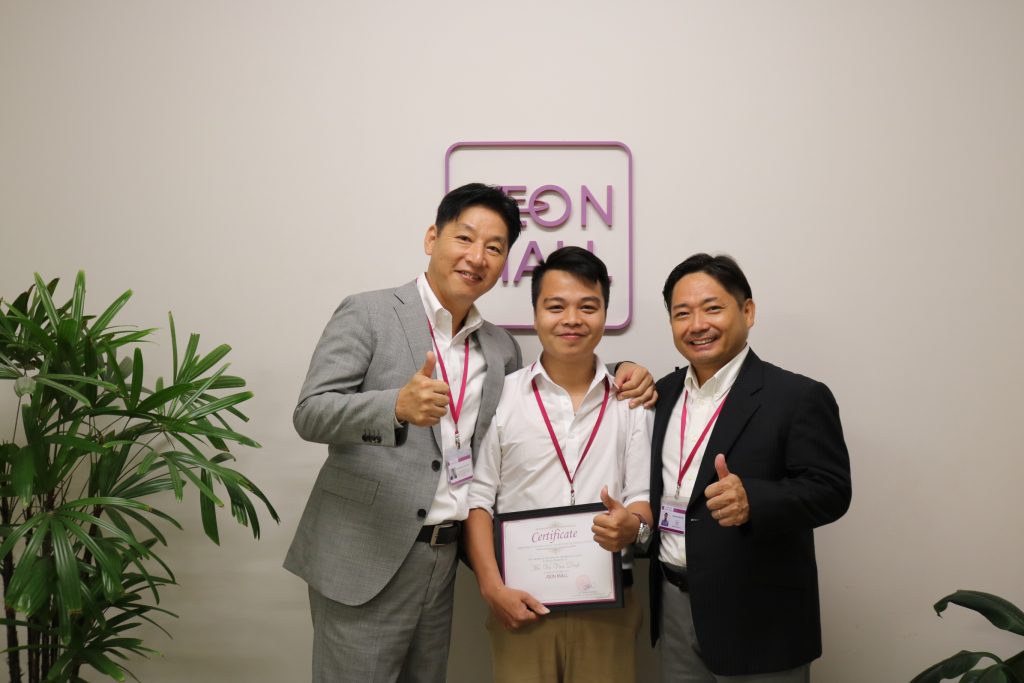 What have you gained from working at AEONMALL Vietnam?
I have learned a lot from my managers and supervisors about how to manage project timeline and enhance my communication skills.
What is on your wish list for the next 3 years with AEONMALL Vietnam?
I would like to contribute more for the company and hope that I will be able to lead a F&S team at AEONMALL Vietnam.