Bac Ninh is considered as a province with high potential development, rich in culture and history of Vietnam with famous traditional craft villages and folk festivals. Located in the northeastern gateway to Hanoi capital, Bac Ninh increasingly places much focus on investment of infrastructure system, improves transport connectivity with neighborhood provinces. In addition, Bac Ninh is located in the economic growth triangle of Hanoi – Hai Phong – Quang Ninh and has been always one of leading provinces, cities in GRDP per capita and attracting foreign direct investment. Bac Ninh Province has strongly developed efforts in recent years and determined goal to become a city under the Central Government in 2022. AEONMALL Vietnam wishes to cooperate with Bac Ninh PC to conduct the study to invest a regional Shopping Mall in Bac Ninh Province.
Bac Ninh Province PC and AEONMALL Vietnam co-organize the signing ceremony of the Memorandum of Understanding in order to gradually realize the above wish, at the same time, contribute to "recovery and socio-economic development" accordance with the instruction of the Prime Minister.
Main content of the MOU is as follows:
Acknowledge the achievements and contribution of AEON MALL to the development of community in Vietnam in recent years, Bac Ninh Province PC will support AEONMALL Vietnam to study and make proposal for the new project of AEON MALL Shopping Mall in Province which is in accordance with the current regulations. Total estimated investment capital is approximately USD 190 million.
Contribute to the improvement of the quality of goods and services to be supplied to citizens of the Province by investing in large-scale projects. Make efforts to execute the acceleration on the investment of Shopping Mall towards completing investment procedures in the period of 2021-2022 and hands over the project to AEON MALL for construction in 2022.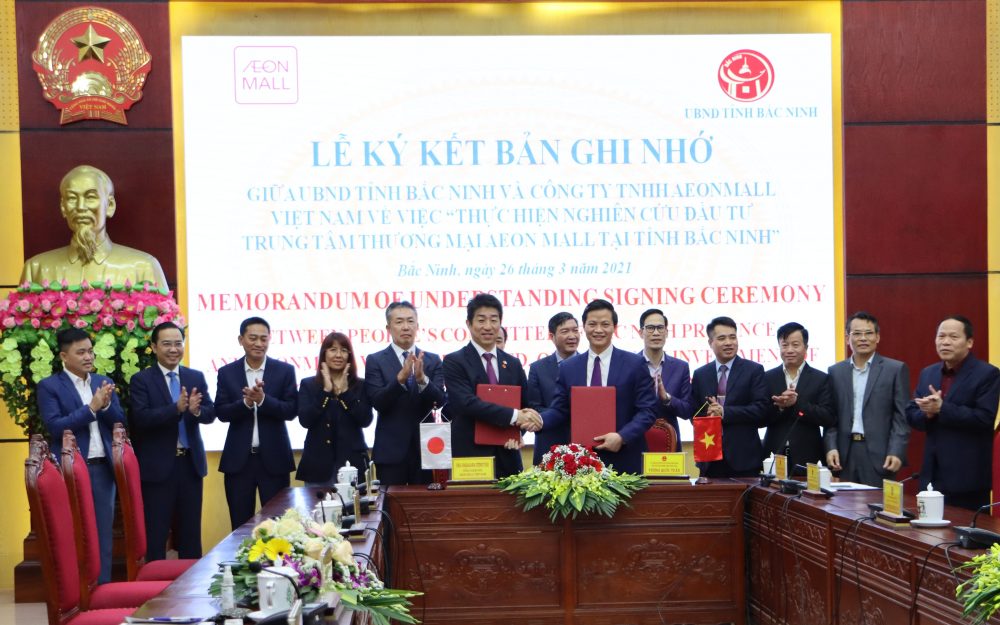 Mr. Vuong Quoc Tuan – Standing Vice Chairman of the Provincial People's Committee said: "We highly appreciate the proposal to study and prepare proposal for the new shopping mall of AEONMALL Vietnam Co., Ltd. This is an important project that shall contribute to change the urban appearance of Bac Ninh province, and improve the service quality, supply goods to local people as well as foreign experts living in the area."
Mr. Nakagawa Tetsuyuki – General Director of AEONMALL Vietnam also shared: "With the successes of AEON MALL Hai Phong Le Chan recently, and other Malls operated throughout different provinces/cites of Vietnam, we really hope and believe we could create the similar Mall to contribute to the development of society and economy, and, at the same time, enrich the lifestyles of Bac Ninh Citizens."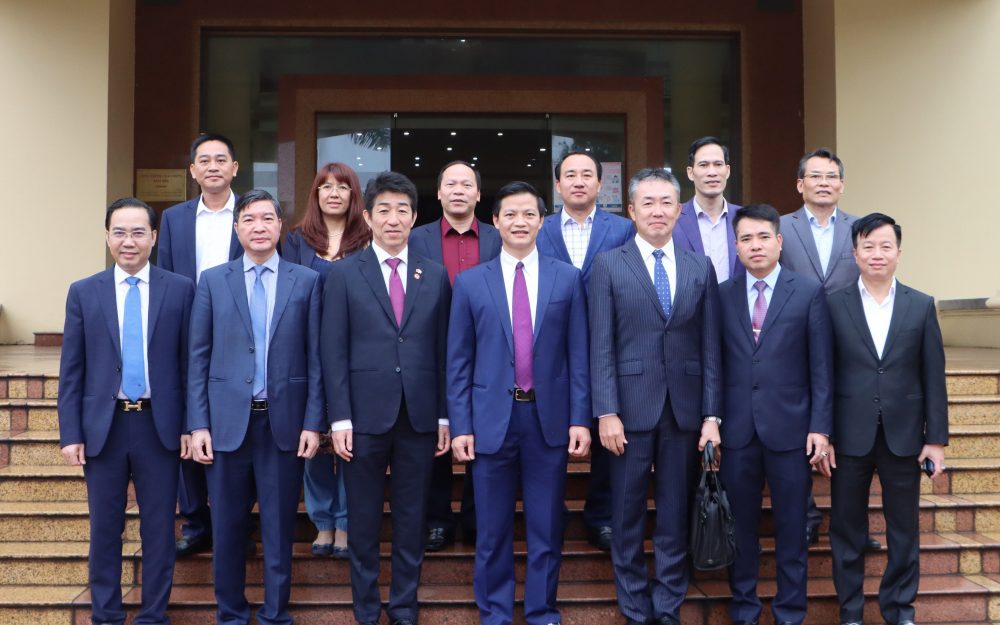 AEONMALL Vietnam aims to develop and operate 20 shopping malls across Vietnam. To fulfill this target, we are constantly looking for investment opportunities in provinces, cities, wishing to contribute to local economic development and creating new value for the community, including Bac Ninh province.