What is your favorite part about working for AEONMALL Vietnam?
Professional – flexible – highly interactive, is what I love when working at AEON MALL. Here, we are training ourselves in a structured environment, but also equally flexible. The distance between senior managers and employees does not seem too far, we always try to help each other as much as possible to bring the best overall work efficiency.
What do you find the most challenging at AEONMALL Vietnam?
At AEON MALL, we are constantly evolving. We always have to learn how to refresh ourselves, always change the perspective, the way of thinking, update new trends in the society and changes from the tastes of customers. That is probably the biggest challenge, forcing us not to stop moving forward and bring true value to our customers.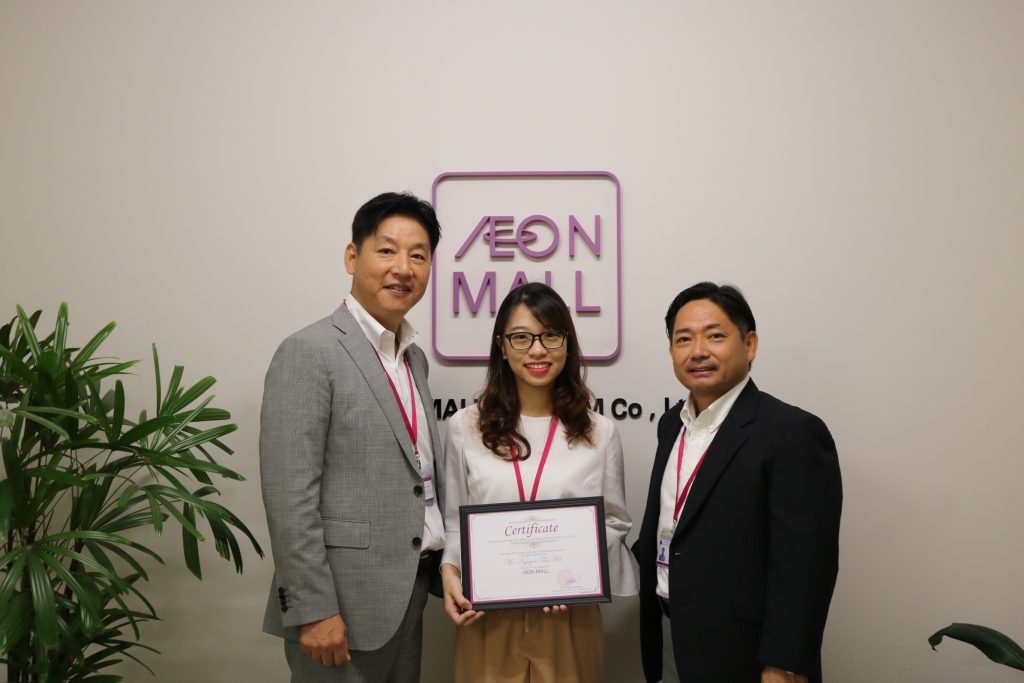 What has been your favorite project at AEONMALL Vietnam since the beginning?
Every project has a lot of memories in me and those are my favorite memories. Each project is one time I was given the opportunity to try and be with my colleagues and colleagues to overcome difficulties and challenges to bring the best things to customers. Last summer, both the vast desert and the deep blue ocean were located at AEON MALL Long Bien. Seeing children having fun and playing in an artificial sand bath or exploring with ocean friends with their parents was definitely the most memorable memory during my time at AEON MALL.
What have you gained from working at AEONMALL Vietnam?
During my time at AEON MALL, the most valuable thing I have received is the flexible working way in a professional environment. We are allowed to arrange our working time in a flexible manner to suit ourselves but need to balance with the general work and especially with the project timeline. That helps us learn how to manage our time and manage our work properly, minimizing the problems that arise.
What is on your wish list for the next 3 years with AEONMALL Vietnam?
In the next 3 years, I hope to develop myself both professional knowledge and practical experience. I hope I can apply many new and unique technologies in organizing events to bring the best experience to the customers.