1. What is your favorite part about working for AEONMALL Vietnam? 
Kim Loan: One of my favorite parts when working for AEONMALL Vietnam is that the company always willing to provide support and training for new comers even they do not have much experience, and give chance for them to develop with the company. 
Dang Nhan: I am very appreciated that the company gave me – a fresh bachelor – a chance to work in a professional working environment so that I've learned many experiences from my co-workers and my supervisor. 
Nhu Phuong: There is a long list of wonderful things at AEONMALL Vietnam but I guess the most happiness thing would potentially be working with many nice colleagues who support and help me a lot with my daily tasks. 
Kim Diep: During the time I'm working at AEONMALL Vietnam, I really like the working environment: supervisors and colleagues are very nice, friendly and always support each other, especially my team. That makes me feel comfortable, reduce stress and enjoy working together. 
 2. What do you find the most challenging at AEONMALL Vietnam? 
Kim Loan: The most challenging task in my opinion is to control and prevent any unclear issue which may happen with tenants' daily sales report. It requires daily carefully checking and closely control procedures. 
Kim Diep: For me, the most challenging is to improve myself in finding the best way to get tasks done more effectively. I think it is also very necessary for any individuals to improve skills and knowledge to solve problems. 
Nhat Thi: There will be many situations and cases happen and we have to solve it accordingly, that also helps us improve ourselves day by day.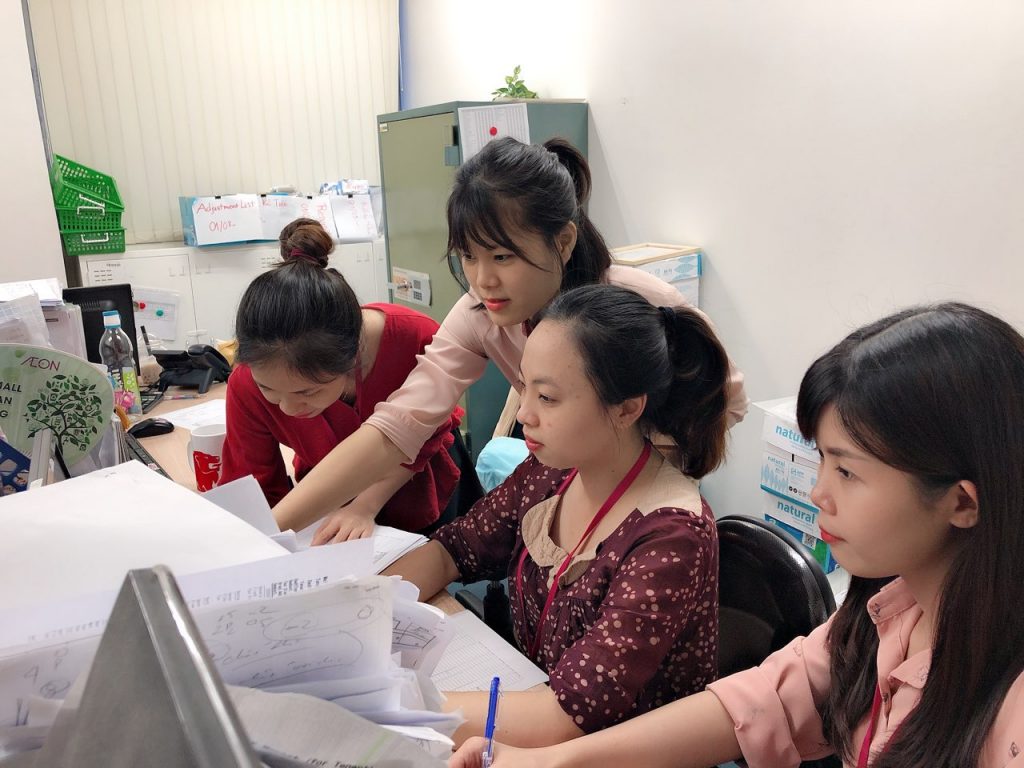 3. What has been your favorite project at AEONMALL Vietnam since the beginning? 
Kim Loan: My favorite project at AEONMALL Vietnam is the opening of AEON MALL Bình Tân. We had developed a strong team with good cooperation to successfully open the new mall.  
Dang Nhan: Although we could not apply this project but I have learned many experiences during working for MoMo Payment project. 
Nhat Thi: I had the opportunity to join AEON MALL Binh Tan from the beginning period, and handled the grand opening preparation, also I joined the Maison Chance project to send gifts for children in Fullmoon festival, it's was very memorable. 
4. What have you gained from working at AEONMALL Vietnam? 
Kim Loan: Working at AEONMALL Vietnam has helped me develop the working style which is towards the thoughtfulness, meticulousness and "customer first" mindset. 
Nhu Phuong: One of my precious things when I worked at AEONMALL Vietnam is I've gained a lot of experience for my career and learnt how to think at others' point of view. 
Kim Diep: Until now, I have gained more knowledge related to my position and improved working attitude. Furthermore, I also have learnt how to prioritize work to be more efficient and be able to work under pressure.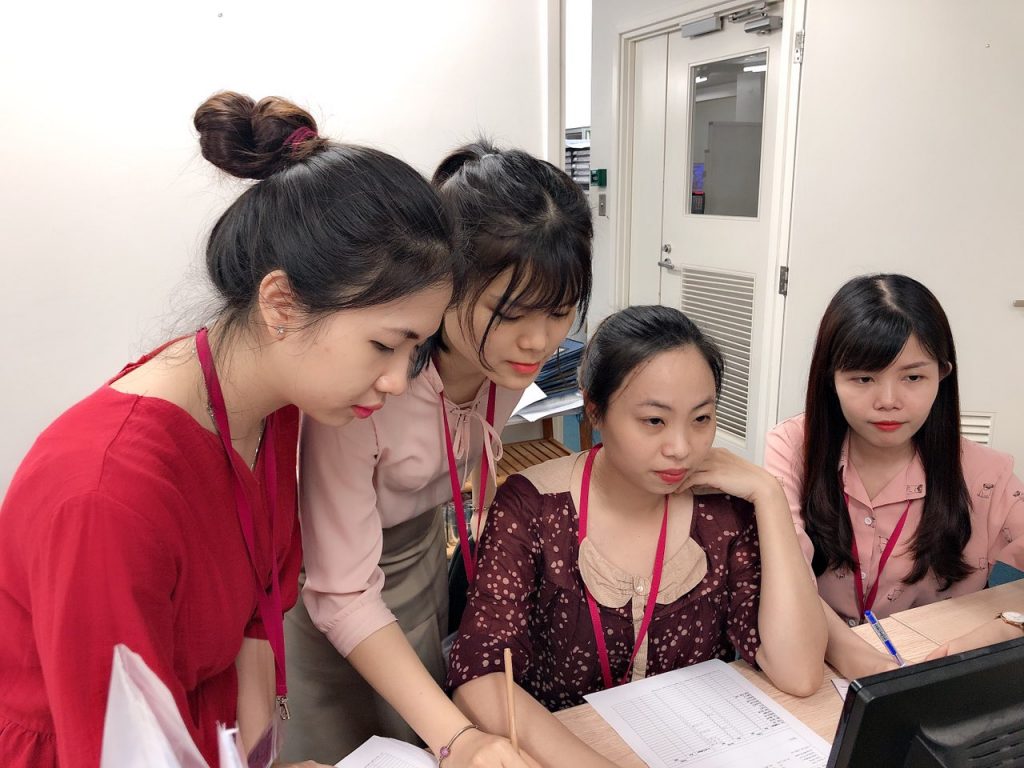 5. What is on your wish list for the next 3 years with AEONMALL Vietnam? 
Kim Loan: In the next 3 years, I would like to challenge myself with more projects such as finding method to control new kinds of payment which is growing rapidly, like mobile payment.., in order to to catch up with the new era 4.0. 
Nhu Phuong: For the next three years with AEONMALL Vietnam I would like to take part in more CSR programs in order to push our branding. Besides, I wish to get more and more knowledge about our operation and get promotion in near future. 
Kim Diep: In the next 3 years, I will continue to improve my working skills and I would like to take on additional responsibilities, and contribute as much value as I can with my team.