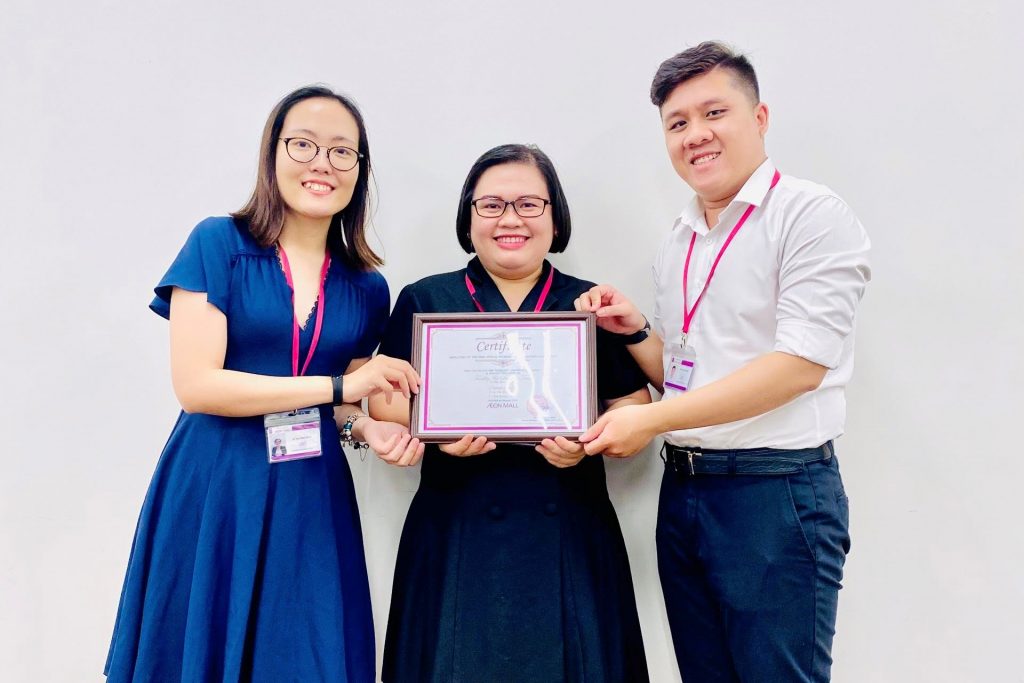 1. How do you feel about working on your team?
We feel very happy and interested. Each member has different characters, but all members have same mindset about safety for all customers, safety for all related parties in our shopping mall, and the importance of supporting. Each of my team member has active attitude at work. We will support each other enthusiastically if there are any additional tasks suddenly in working shifts. Atmosphere of the team is always funny and comfortable. We sometimes have dinners or small birthday parties together within our team to increase our solidarity.
2. What makes your team function successfully?
We always clearly understand our team's goal, follow them strictly, and focus on them throughout the year. We could talk and have special discussion to find solutions for some problems related to our team's duties. All team members could raise ideas in all cases of work to contribute for the effectiveness. The leader always listens to team members and has some actions for the improvement in team working. Our team has specific internal training to share knowledge and good mindset for team members. Besides, all team members could share everything not only in working but also in daily life to get some advises. We are connected and make a strong, happy team.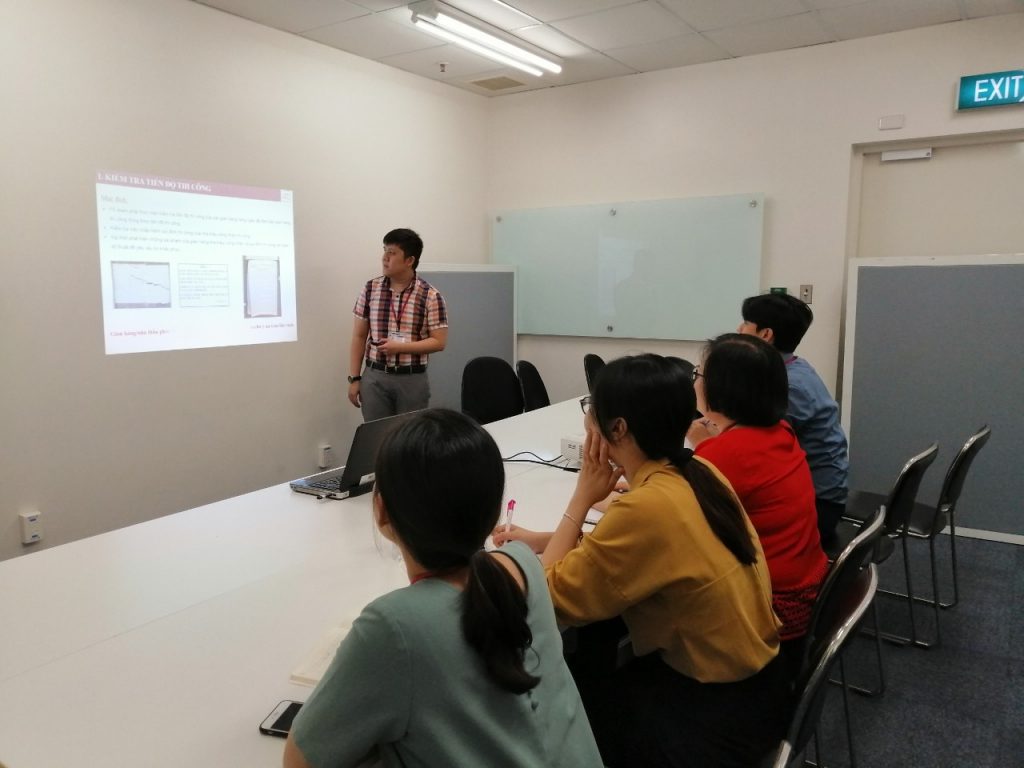 3. What do you find the most challenging at AEONMALL Vietnam?
Ms. Nguyen Hong Cam: The thing I find the most challenge at AEONMALL Vietnam is how to manage the big building and get smooth operation for shopping mall. This challenge pushes me to research more knowledge about property management and update new knowledge continuously because society and economy change and develop every day.
Mr. Tran Quang Vinh: I think, the most challenging is improving myself at AEONMALL Vietnam. I always set goals, implement and monitor, evaluate myself annually.
Ms. Le Thi Nhu Thuy: I think the most challenge while working at AEONMALL Vietnam is improving time management skill as well as ensuring target achievement.
4.What have you gained from working at AEONMALL Vietnam?
Ms. Nguyen Hong Cam: After five years working at AEONMALL Vietnam, I did understand the responsibility to society and community that always mentioned. Through the activities which AEONMALL Vietnam did for community and for people, I understood deeply what AEONMALL would do for community and people not only at present but also in the future. This helps me try to improve myself day by day to become a good and valuable person in society.
Mr. Tran Quang Vinh: I learned a lot of knowledge and skills from my Leader and colleagues. Besides, thanks to AEONMALL Vietnam, I've gained many work experiences, service style, working attitude very professionally.
Ms. Le Thi Nhu Thuy: I gained and learned to work independently and cooperate with team to achieve targets.