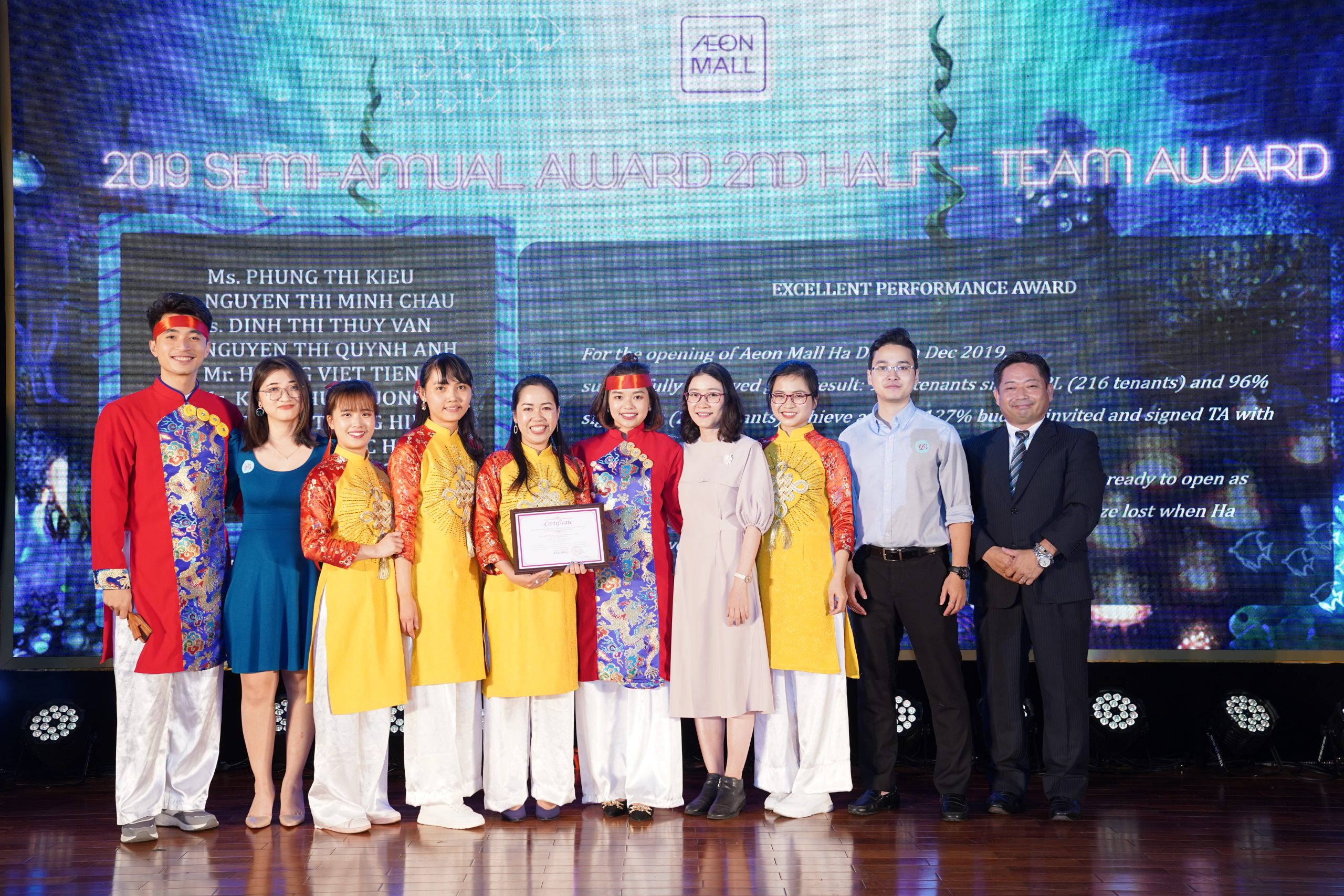 How do you feel about working on your team?
We are so happy and lucky to work on this team. We are always able to clearly identify directions and goals; our team members always be encouraged, acknowledged, and accompanied when facing difficulties. Now we deeply understand this quote: "Give me the most boring job in the world; but if I have great co-workers, I'll tough it out". Together we have contributed to create a trending AEON MALL and be a "Life Design Developer".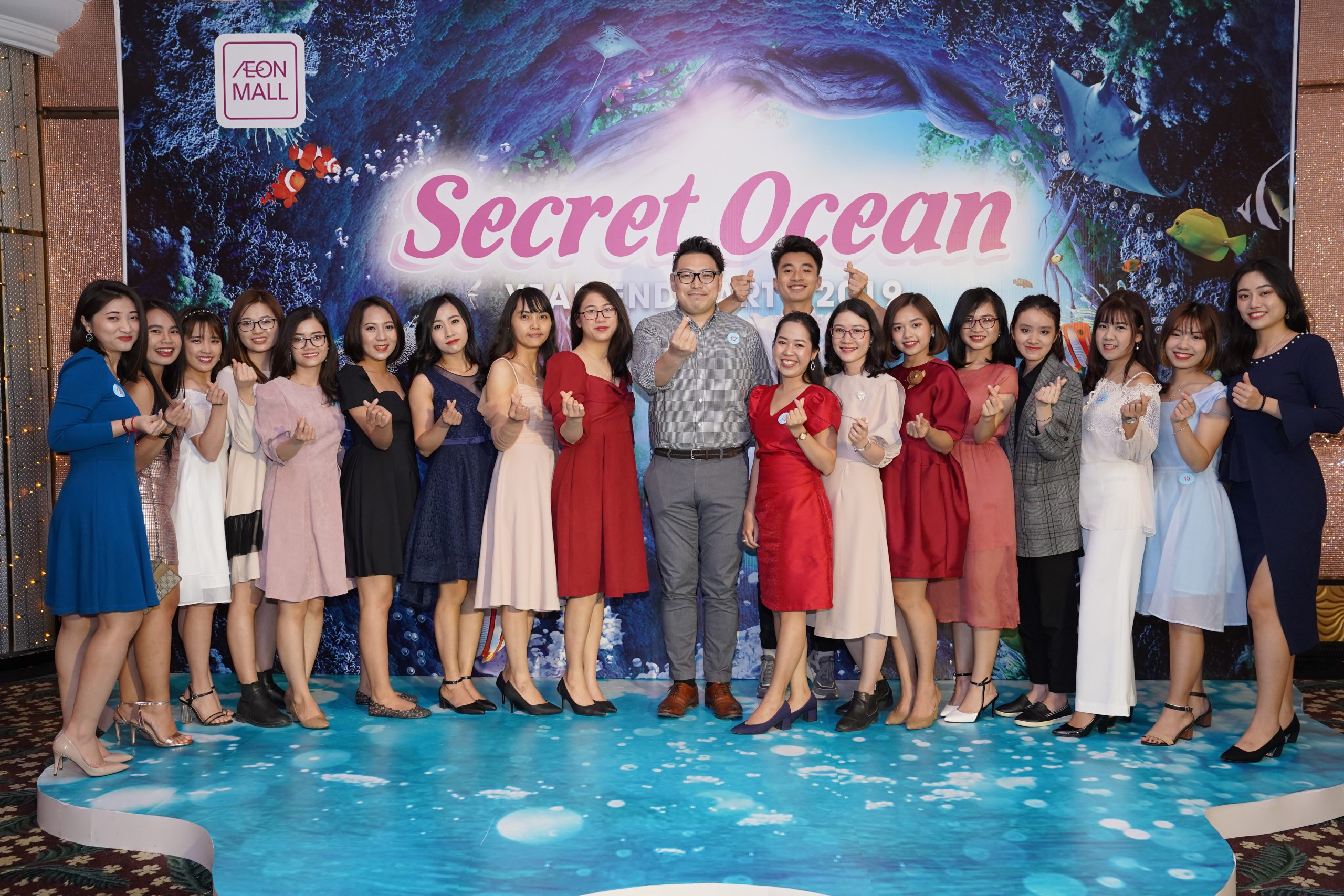 What makes your team function successfully?
We set up a detail reporting system, which we can easily follow and continuously updated. We are clearly assigned, and every assignment consist with strengths and weaknesses of each member. Each member knows the team's goal & everybody is willing to support each other when needed.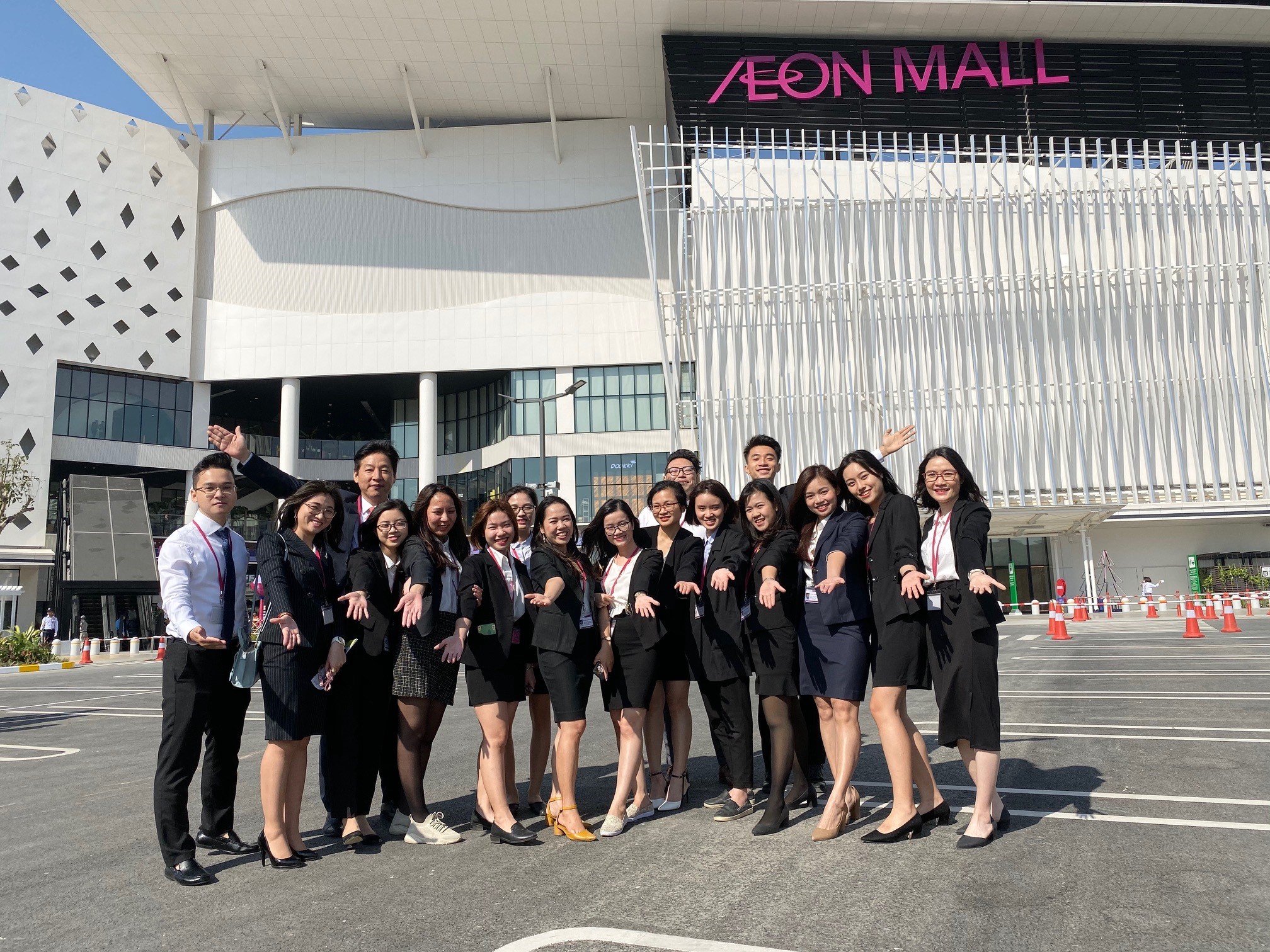 What do you find the most challenging at AEONMALL Vietnam?
Mr. Nguyen Trong Hiep:  For me, the most challenging is the fast working pace in AEONMALL Vietnam, and we have to complete large projects. I must always improve my time management skill to optimize work and ensure target achievement.
Ms. Phung Thi Kieu: As a member of Leasing team, I always have to challenge myself with new ideas, new concepts so that we can bring new experiences to customers while their requests are changing day by day.
Ms. Dinh Thi Ngoc Hanh: I believe the most challenging for myself during the time working in AEONMALL Vietnam is how to manage smoothly from distance and keep good spirit of all members under high working pressure. Actually, being responsible for both North and South area was somehow stress me out at the beginning; however, thanks to big effort of all Leasing team members, we can together make report and internal management system effectively. Each person understands fully their own tasks and target to handle and achieve the best results.
Ms. Nguyen Thi Minh Chau: One of the most challenging in my career is I have to continuously learn and be creative. And then, convincing tenants to cooperate with us to create distinctive and outstanding shopping malls and devote to community.
Mr. Hoang Viet Tien:  For me, the most challenging is applying AEON "Code of conduct" effectively, because sometimes ego and emotion impacted badly on my decision. But I always try to improve this problem to become a better person.
Ms. Kieu Thu Phuong: This is the first time I have taken part in such a big project as AEON MALL Ha Dong. Honestly, I have overcome many difficult challenges at work. I think the most challenging aspect of my job is receiving the credibility and co-operation from all partners. I try to work hard and keep positive attitude to build up strong connection with my colleagues and tenants.
What have you gained from working at AEONMALL Vietnam?
Mr. Nguyen Trong Hiep: Working at AEONMALL Vietnam gives me the opportunity to work with a good team in a healthy and dynamic working environment. This helps me a lot with my professional development as well as skills improvement.
Ms. Phung Thi Kieu: AEONMALL Vietnam is a professional working place. I am learned to be more professional, and effectively cooperate with my team to gain best results. Also, I receive great guidance, continuous support, and updated knowledge to complete my tasks confidently.
Ms. Dinh Thi Ngoc Hanh: What I have gained during the time working in AEONMALL Vietnam is always being calm and positive in all circumstances. This is the best way to help you solve problem effectively and balance between work and life. In addition, I have personally had chance to experience and widen my knowledge relating to retails industry especially shopping malls which are changed and updated rapidly. Especially, the most precious thing I have earned is all the memorable and enjoyable moments I have spent with AEON MALL people, which truly motivate me every day.
Ms. Nguyen Thi Minh Chau: Through working at AEONMALL Vietnam, I have learned about evaluation and observation skills which are very essential for my job.
Mr. Hoang Viet Tien: When working at AEONMALL Vietnam, I learned how to work professionally and develop myself to be a good team member.
Ms. Kieu Thu Phuong: I have grown up a lot since I was a part of AEONMALL Vietnam. Now I become more active and always be ready to face the new challenge because I have my teammates who will support and accompany with me.