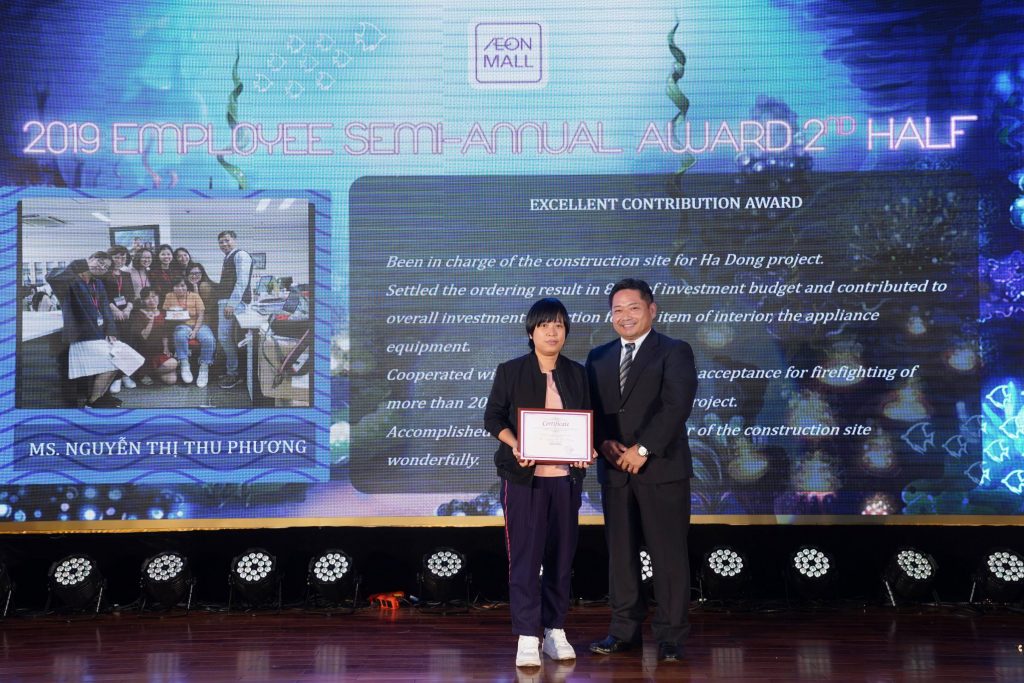 Many years of experience help Ms. Phuong accomplished her role wonderfully in the construction field, she always appreciated by the thoroughness in work and by many productive ideas. Ms. Phuong is an ideal example of effort and devoting spirit.
Having been asked about what she liked the most when working at AEONMALL Vietnam, Ms. Phuong shared: "I like the working environment here, professional, friendly, and my colleagues also have a lot of positive energy. I take the opportunity to work and communicate with many workmates in different departments, which helps me a lot in the process of building a shopping mall."
After many years working at AEONMALL Vietnam, Ms. Thu Phuong has accumulated her experience via the quote "challenge yourself". Ms. Phuong said that individuals should always change and mature with job requirements, adhere to company's work philosophies, and contribute more to the community.
AEONMALL Vietnam is on the momentum of development and aims to expand with the advance construction and operation of more shopping malls in Vietnam. Subsequently, AEONMALL Vietnam eager to be received other momentous performances from Ms. Phuong as well as other members of Construction Department in various projects in the future. Once again, sincerely congratulations to Ms. Nguyen Thi Thu Phuong on a hard-earned success with the Excellent Performance Award in 2019.