What did you enjoy the most while working at AEONMALL Vietnam?
After many years working at AEON MALL, I have kept my motivation to stay the same journey with AEONMALL Vietnam by the professional but equally interesting working environment. I have been working day by day with friendly colleagues, from which I can develop more to gain better achievements.
What do you find the most challenging at AEONMALL Vietnam?
As a self-reminder, I would always strive to work based on our company's business philosophy "Customer first". This is not only a direction, but also a challenge, because the customer's demands are always flexible and can be changed day by day. Therefore, I always have to look for solutions then come up with new and creative improvement ideas. I dedicate myself to bring customers the satisfaction and belief when coming to our shopping mall.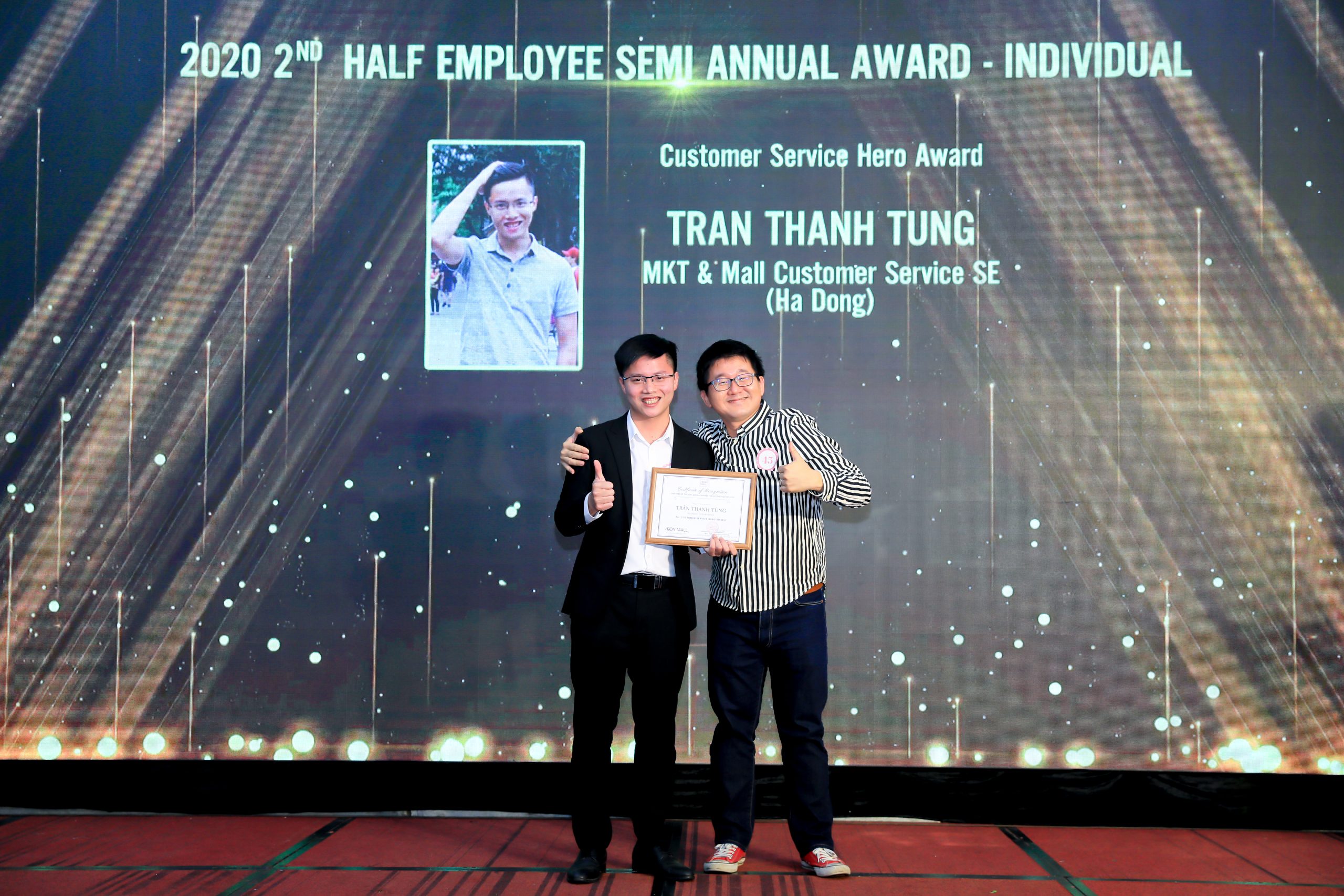 What has been your most memorable work results at AEONMALL Vietnam since the beginning?
I must say the first days at AEON MALL are the most memorable days for me. Especially, since I was a small part of the opening process of AEON MALL Long Bien in 2015, I was very happy and excited, because I seemly shared the common values with everyone in the company.
What have you gained from working at AEONMALL Vietnam?
At AEONMALL Vietnam, I have been well-trained and able to make many new friends. From lovely colleagues to close partners, they all have helped me to improve and become the best version of myself.
What is on your wish list for the next 3 years with AEONMALL Vietnam?
I have a strong belief that, in the near future, AEON MALL will increasingly assert its position in the business field and deserve to be the number 1 shopping mall in Vietnam. To achieve this target, I will also continue to enthusiastically work and create outstanding achievements to contribute to the company's growth.