Ms. Do Thi Van Hai receives the 2020 Excellent Performance Award
What did you enjoy the most while working at AEONMALL Vietnam?
There is no doubt that it is the working environment. I suppose my enjoyment at work is seeing friendly and funny co-workers. We usually spend time discussing and sharing not only about work but also about our personal life. I feel lucky and happy working here in AEONMALL Vietnam every day!
What do you find the most challenging at AEONMALL Vietnam?
I suppose, new projects with a diversity of concept have posed challenges to me. Therefore, I also need to renovate myself to fulfil all required tasks and bring the best results. Whenever facing challenges, I find myself exceeding my limits and moving forward!
What has been your most memorable work results at AEONMALL Vietnam since the beginning?
It is considered a good work result when working at Legal team is to be successful in resolving disputes with tenants, if it requires early termination, I have to try to minimize loss and damages for company as much as possible.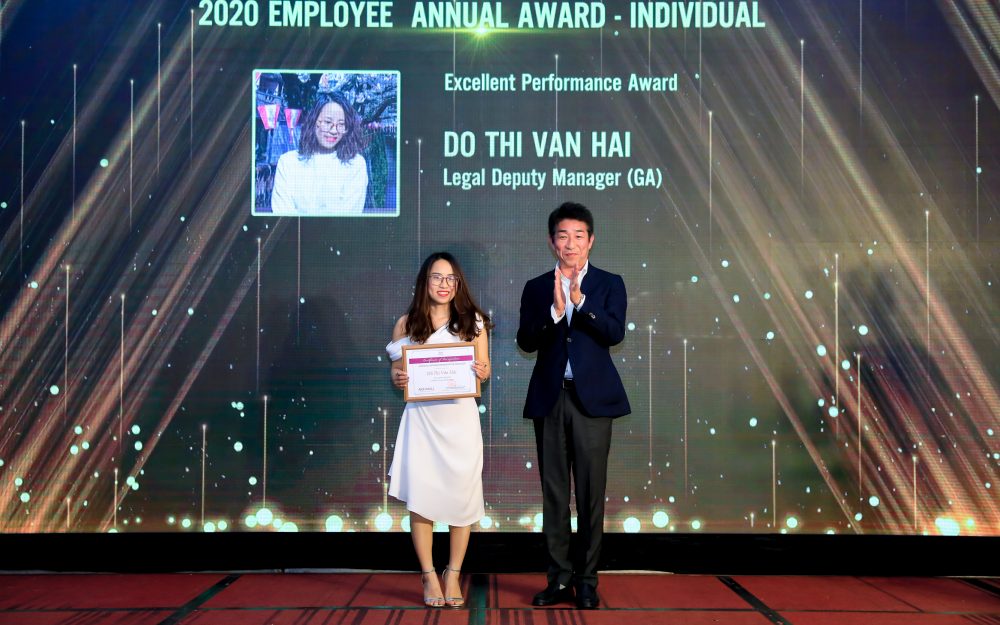 What have you gained from working at AEONMALL Vietnam?
I have to say that I feel very thankful during my working time in AEONMALL Vietnam. Thanks to AEONMALL's training courses and my supervisor's coaching, I have been more skillfull and enhanced in my expertise day by day.
What is on your wish list for the next 3 years with AEONMALL Vietnam?
In the next 3 years, I'm eager to face more new challenges of new business in our company, then broaden my experience in the legal field of shopping mall development