What did you enjoy the most while working at AEONMALL Vietnam?
During my time working at AEON MALL, I have had the opportunity to experience a friendly and open working environment. Everyone works hard and strives for a common goal. In addition, I also have the opportunity to develop my capacity as well as career orientation. The opportunity to assert ourselves at AEON MALL is very open if we really make effort and dedication.
What do you find the most challenging at AEONMALL Vietnam?
The year 2020 has been a challenging year not only for me but for everyone, due to the effects of the COVID-19 pandemic. For me, the most major difficulties I have had over the past year was how to contribute to the steady business of the company, continue to improve the mall operation and collaborate with more tenants.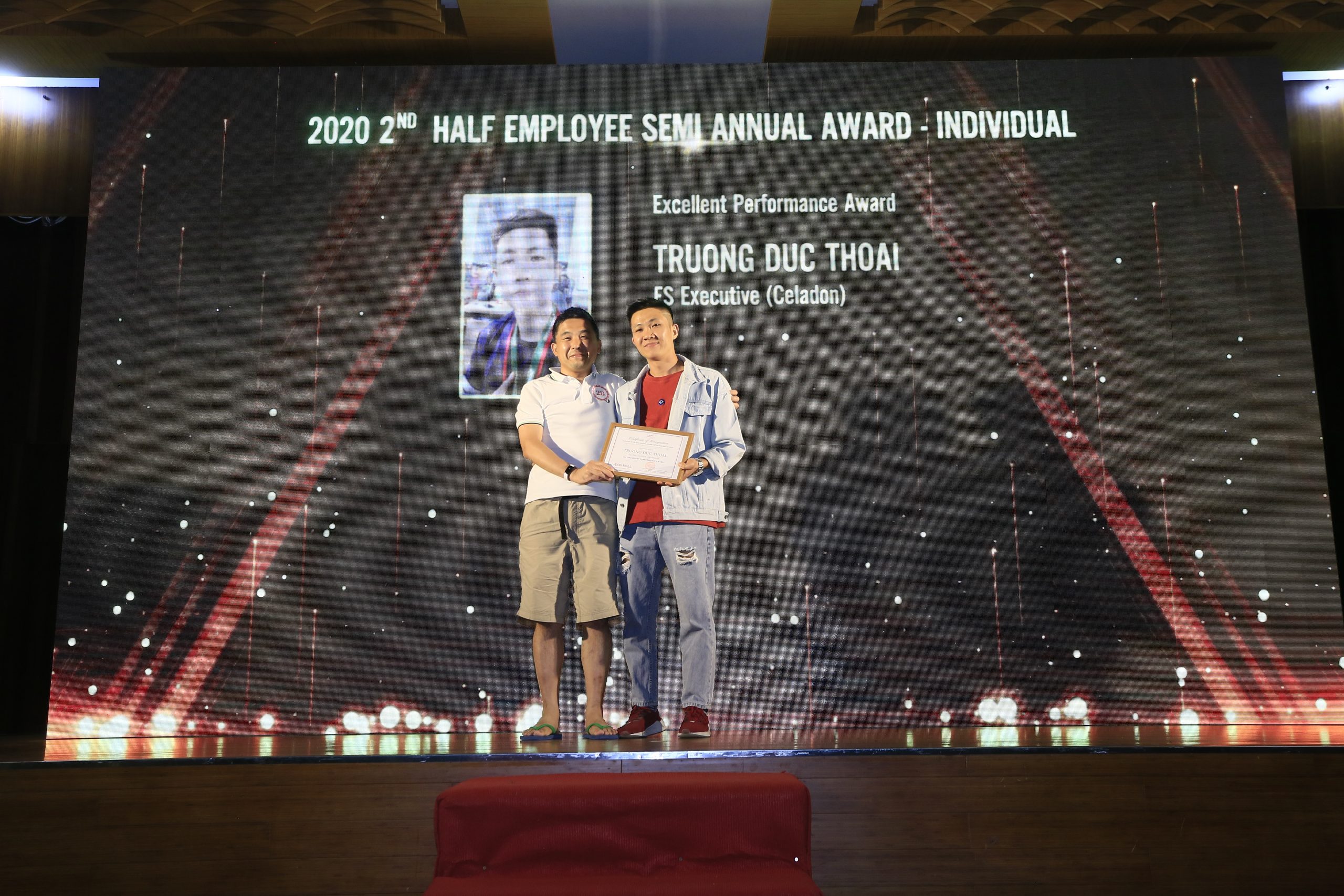 What has been your most memorable work results at AEONMALL Vietnam since the beginning?
I think that in order to complete the assigned tasks, we need to have good teamwork skill. For me, building a strong and highly specialized team is something to be proud of. For me and my teammates, the most memorable achievement is the Excellent Performance Award with my team in 2019.
4. What have you gained from working at AEONMALL Vietnam?
I have experienced many positions. To me, all tasks are meaningful because they help to create common value for the company. Hence, I not only learn how to work properly and professionally in Japanese style, but together with AEON MALL, I have been able to contribute a small part to the economic development of the country.
5. What is on your wish list for the next 3 years with AEONMALL Vietnam?
Like all employees who are working and dedicating themselves at AEON MALL, in the coming time, I will try to improve myself and develop more skills. At the same time, our goal in the near future is to move closer and closer to reforming the management system and operating the shopping according to 4.0 revolution. Thereby, we can be ready to integrate into the development of the whole society.