Ms. Nhung proudly received the Excellent Performance Awards
What did you enjoy the most while working at AEONMALL Vietnam?
What I love about being an AEONMALL Vietnam's member is the collaborative environment. We support each other and work together, listen to precious advice and then have our job done effectively. All of us maintain a positive working behaviour, which is the key to be motivated and inspired at work.
What do you find the most challenging at AEONMALL Vietnam?
The global market continuously changes with new trends and new events, such as COVID-19 apparently. This is the challenge not only for AEONMALL Vietnam's business, but also for all of employees. We have to renovate ourselves to keep up with the change and to bring the best service for our customers.
What has been your most memorable work results at AEONMALL Vietnam since the beginning?
It is definitely the Excellent Performance Award of the first 6 months of 2020 that I've just received. I used to suppose that there are not many chances to an Accounting Officer to have considerable achievement at work. However, this recognition proved that all the contribution of each individual is valued and important to the company.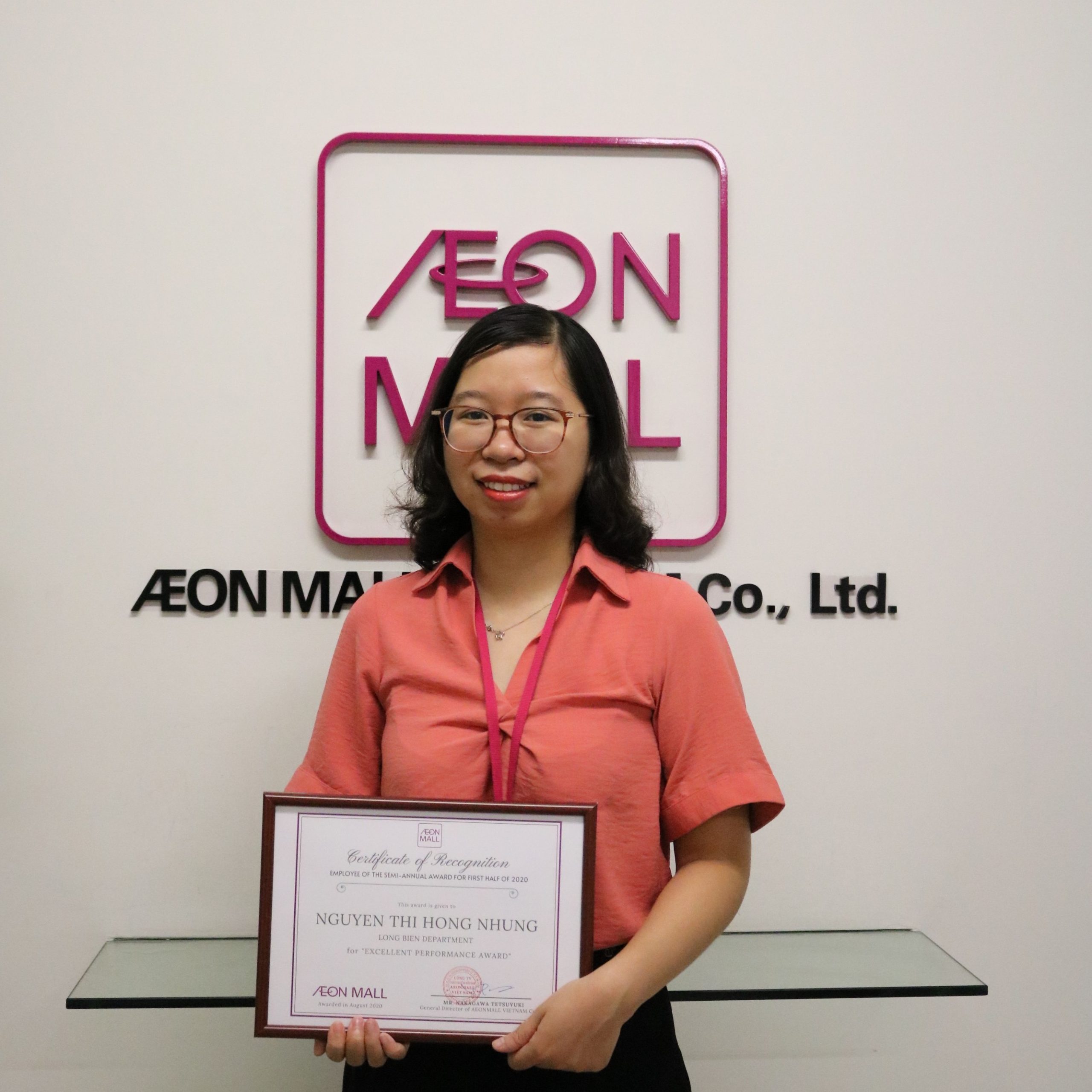 What have you gained from working at AEONMALL Vietnam?
What I have gained can be known as A-S-K. Firstly, AEON Code of conduct and customer first philosophy are the guideline for my behaviour in working (Attitude). Secondly, I have had a lot of opportunities to learn and apply variety of soft skills when handling job (Skill). Lastly, sharing and discussing among divisions have brought me more understanding about mall's operation beside the professional knowledge of my position (Knowledge).
What is on your wish list for the next 3 years with AEONMALL Vietnam?
In the job interview with AEONMALL Vietnam 3 and a half years ago, I expressed that I desired to develop along with the development of the company. Now both AEONMALL Vietnam and I have gained significant achievements; therefore, I do not want to change my plan. I hope that in the following years the company will become more and more successful, I will take another big step in my career accordingly.