What did you enjoy the most while working at AEONMALL Vietnam?
I was impressed with the Japanese working culture here, which is hard-working and detail-oriented. It really becomes my inspiration and helps me improve myself further everyday.
What do you find the most challenging at AEONMALL Vietnam?
In the age of digital technology and internet development, marketing and communication are important, especially in the retail market. Therefore, I and my team members always thrive to "overcome the obstacles". I think learning how to balance the budget but still bring good results is probably the biggest challenge for me.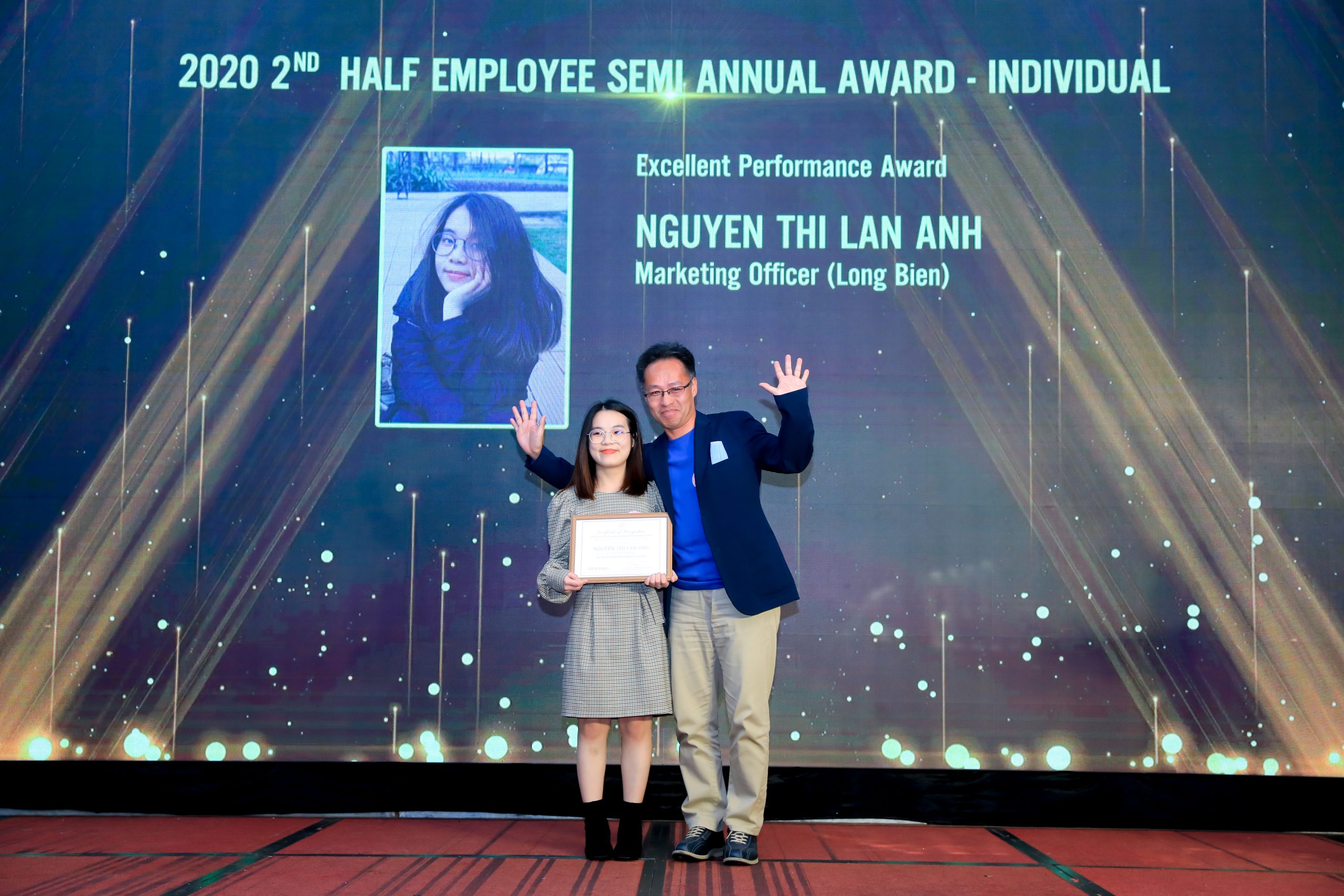 What has been your most memorable work results at AEONMALL Vietnam since the beginning?
Last year, Marketing team of AEON MALL Long Bien launched the Black Friday campaign on a livestream platform. This is a new and specialized project, presenting for the first time at AEON MALL Long Bien. So, I was somehow confused during the implementation process. Fortunately, I received huge and enthusiastic support from colleagues of Digital Marketing team and other related departments to complete the project well.
What have you gained from working at AEONMALL Vietnam?
Within 3 years working at AEONMALL Vietnam, I believe that I have tried my best to learn and work to improve myself more and more. I have trained myself in working skills, mindset, especially soft skills to apply at work.
What is on your wish list for the next 3 years with AEONMALL Vietnam?
I hope in the next three years, we will all head for "growth." AEONMALL Vietnam will develop and grow more strongly. Along with that, my colleagues and I could be promoted, develop, and "grow" as well.