What did you enjoy the most while working at AEONMALL Vietnam?
I enjoy the bonding activities at workplace. I think these activities encourage the connection and support our working behaviors. I love joining the annual Team Building of the company, which I not only can relax but also make friends and get to know more my colleagues. Besides, AEONMALL Vietnam usually organizes both internal and external training courses, which I also really keen on because they are very useful and interesting.
What do you find the most challenging at AEONMALL Vietnam?
At AEONMALL Vietnam, I take my opportunity to fulfill variety tasks. In last 2 years, the most challenging tasks I must confess is being the Project Leader of AEON MALL Hai Phong Le Chan. At that time, I had to go business trip frequently because the project is in another city and far away from my office as well as my home.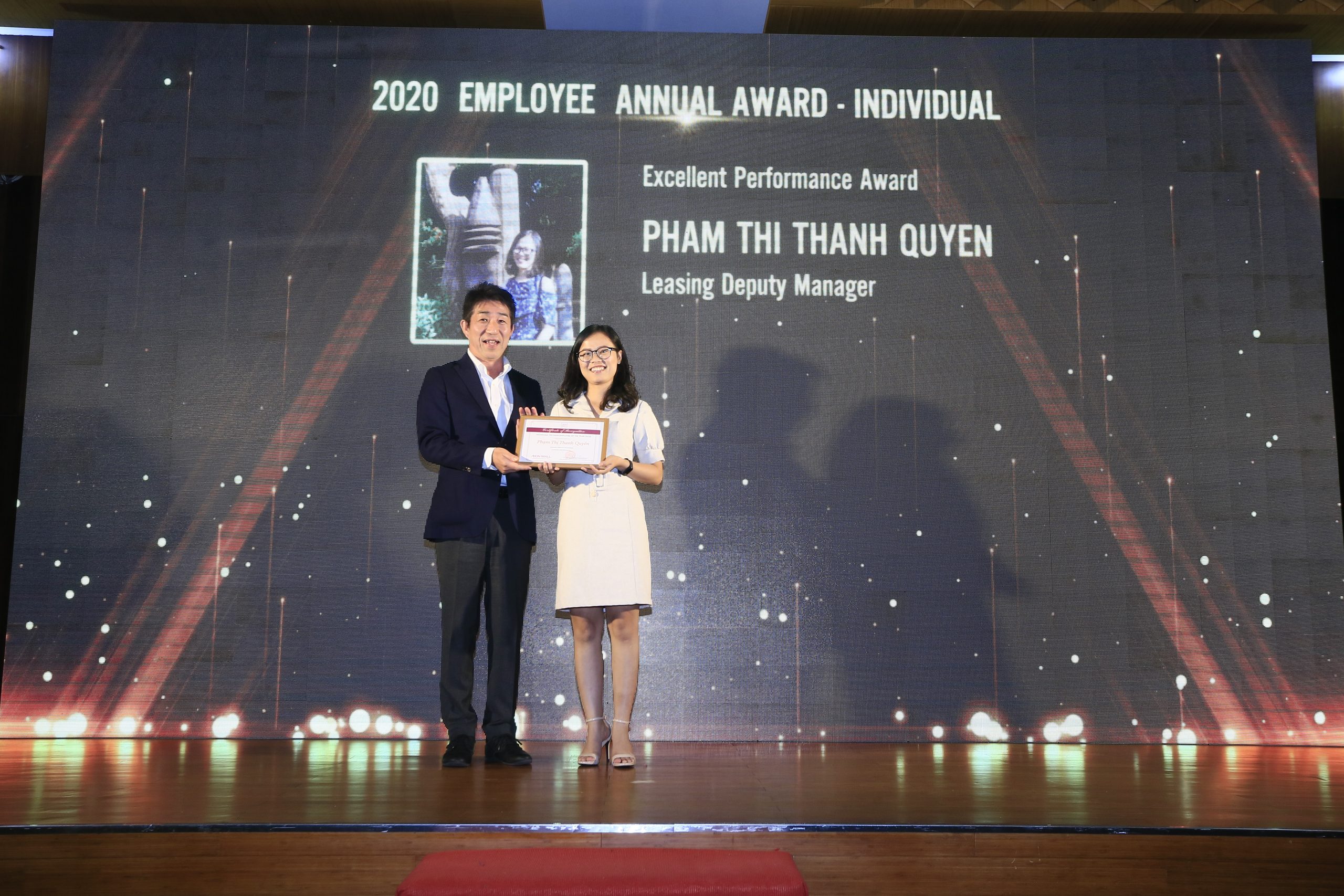 What has been your most memorable work results at AEONMALL Vietnam since the beginning?
In Leasing Department, I have chance to work with many tenants in order to invite them to AEON MALL, working with big and important sub-anchor tenants is the most memorable to me because I have learned many experiences from many different working cultures.
What have you gained from working at AEONMALL Vietnam?
AEONMALL Vietnam is not only where I work but also where my heart is. This is the second family which I really enjoy almost the time here. I grow up day by day, gain the new knowledge, experiences, good working skills from co-workers, managers, and partners, … It has been 8 years since I was a fresh graduate with no working experiences. Thanks to the support of my beloved colleagues since day one, now I am confident to do the management tasks as a Leader of a team.
What is on your wish list for the next 3 years with AEONMALL Vietnam?
In the next 3 years, I will continue to devote and contribute to become a true leader. I will strive to make plan, support and build up the strong team to run 2-4 projects in a year confidently and smoothly.