As part of its efforts, aiming to end the COVID-19 pandemic and ensure "safety and security" for the local communities, AEON Group has made donation as support for the funds to speed up the progress vaccination against Covid-19 to the governments of ASEAN countries where AEON Group is doing business.
AEON Group is engaged in the retail (shopping mall, supermarket and convinience store…), finance, and service businesses with the aim to contribute to enriching the lives of the people in ASEAN countries and their sustainable development. Currently, the restriction of activities and business stagnation due to the impact of the pandemic have severely affected ASEAN countries. AEON Group hopes that this amount of donation will contribute to speeding up the vaccination process of many countries, then helping to take measures against disease control and recover the nations' economy.
On 25th June 2021, representative of AEON Group was present at the headquarters of the Ministry of Finance to officially hand-over the donation. VND 25 billion was transferred to the Fund for Vaccination Prevention of Coronavirus Disease 2019 on 23rd June 2021.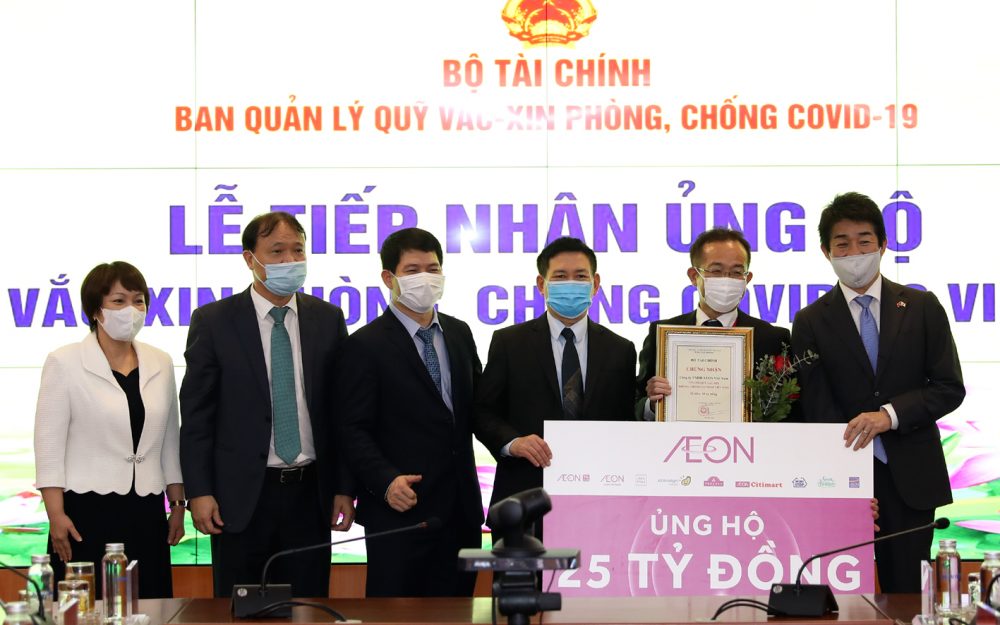 The ceremony was attended by the Minister of the Embassy of Japan in Vietnam, the Minister of Finance, the Deputy Minister of Industry and Trade, the Deputy Minister of Agriculture & Rural Development and representatives of relevant authorities.
At the ceremony, on behalf of AEON Group, Mr. Nakagawa Tetsuyuki – General Director of AEONMALL Vietnam Co., Ltd. shared: "AEON Group is very moved to see a lot of companies, organizations, individuals from different parts of Vietnam and overseas contribute to the Fund. We are ready to join hands with Viet Nam Government together with all Donators, in this meaningful campaign. We do hope this contribution could help Vietnam to overcome the difficulties that Vietnam are experiencing at this moment."
On behalf of the Embassy of Japan in Vietnam, Mr. Daisuke Okabe – Minister of the Embassy of Japan in Vietnam also shared: "Many Japanese companies have been supporting to the vaccine fund, however, the contribution of AEON Group and Honda Vietnam Co.,Ltd is considered as a prime representation of the Japanese businesses' in Vietnam. This act demonstrates their commitment and determination to engage with Vietnam government in order to confront and overcome the Covid-19 pandemic."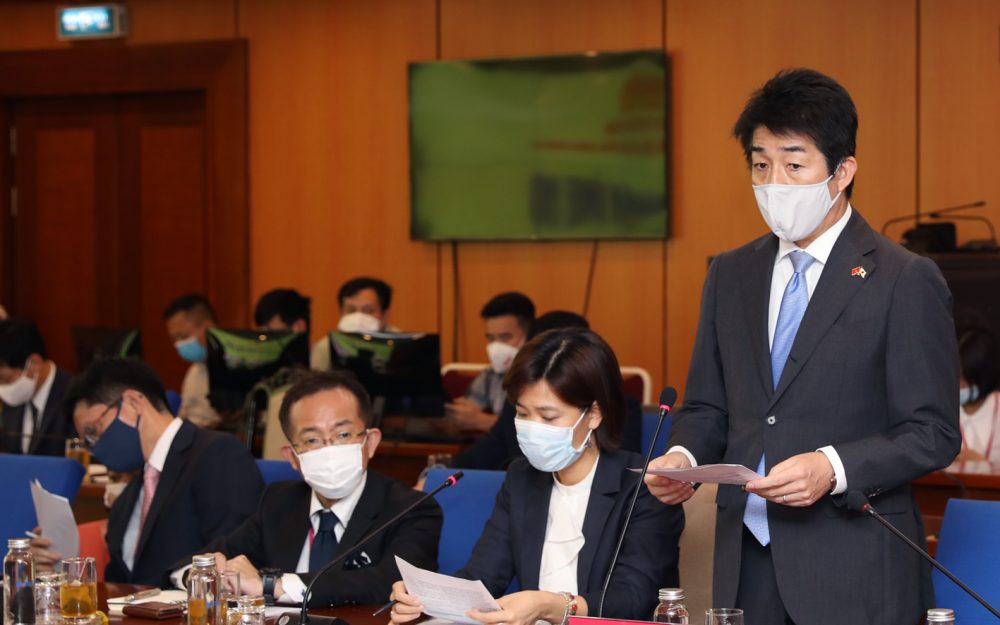 Currently, AEON Group has total eight subsidiaries in Vietnam so far including AEON Vietnam, AEONMALL Vietnam, AEON Delight Vietnam, AEON TOPVALU Vietnam, AEON CITIMART Vietnam, MINISTOP Vietnam, AEON Fantasy Vietnam, ACS Trading Vietnam. AEONMALL Japan and AEONMALL Vietnam, the specialist shopping mall developer, contributed VND 7 billion of the total donation amount VND 25 billion.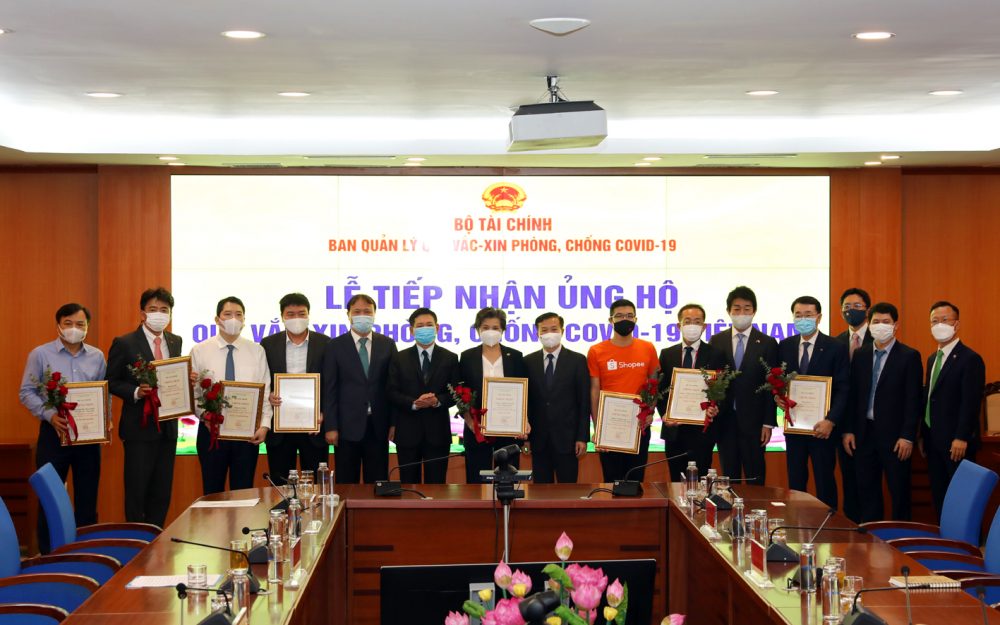 Based on the AEON Basic philosophy of "Pursuing peace, respecting humanity, and contributing to local communities, always with the customer's point of view as its core," AEON Group will contribute its efforts to end the COVID-19 pandemic as soon as possible, so the daily lives of people and communities will soon be restored.