To response to the Earth Hour campaign in Binh Duong, AEON MALL Binh Duong Canary cooperated with  Ho Chi Minh Communist Youth Union in Thuan An to organize many interesting activities. The event attracted more than 600 volunteers and local people in a response to the smallest actions to change the awareness for environment and climate changes and preserving the natural resources for today and future generations.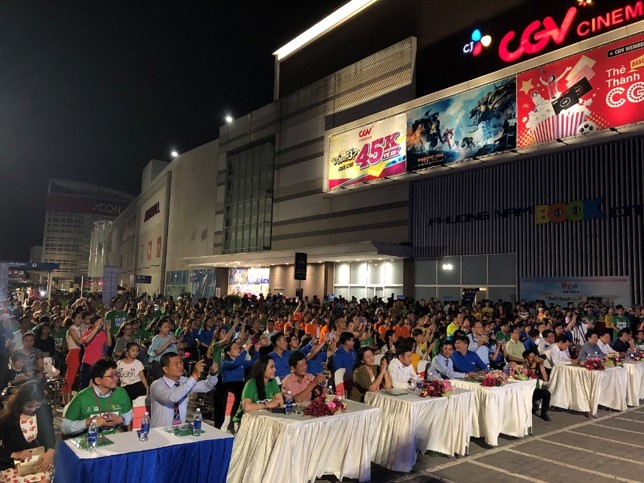 There also were activities such as recycling class, drawing contest for children, students to take part in to raise their awareness in environment protection. Through these programs, AEON MALL wants to build up the awareness for young generation by education events at our premises.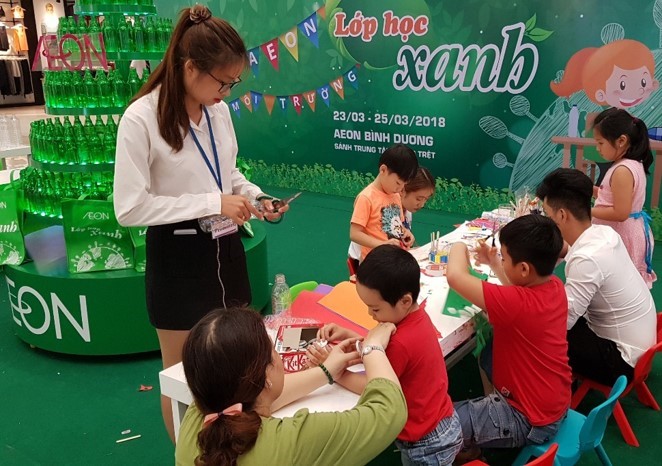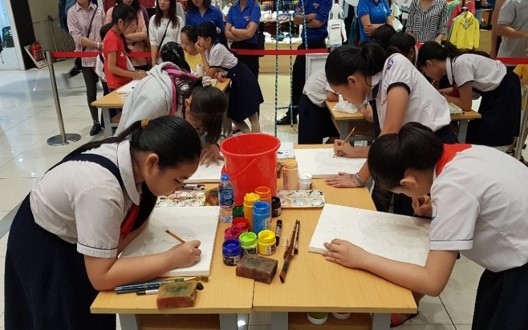 Moreover, AEON MALL Binh Duong Canary has turned off some unnecessary lights of tenants' signboard, signage lights outside malls, unnecessary devices in the office area and some hi-voltage light to response to the worldwide campaign.
AEON MALL always aims to create shopping malls that play an important role in communities, contribute to the sustainable of local communities. We are proud to be a part of the successful event organized by Binh Duong authorities and committed to taking part in many upcoming events to show our will in protecting the environment.