The Thuan An City Taekwondo Open 2023 tournament, competing for the AEON MALL Binh Duong Canary Cup, was jointly organized by AEON MALL Binh Duong Canary in collaboration with the Culture, Information, and Sports Center of Thuan An city, attended over 200 athletes from 20 different units.
After two days of intense and exciting competition among individuals and teams, the tournament came to a successful conclusion with the following overall results:
🥇 First Place: Ho Chi Minh City Youth Taekwondo Club with 7 gold medals, 2 silver medals, and 4 bronze medals.
🏅 Second Place: Ho Chi Minh City University of Physical Education and Sports with 4 gold medals, 1 silver medal, and 2 bronze medals.
🏅 Third Place: Ben Cat Town with 3 gold medals, 4 silver medals, and 5 bronze medals.
Let's look back at the memorable moments of the tournament.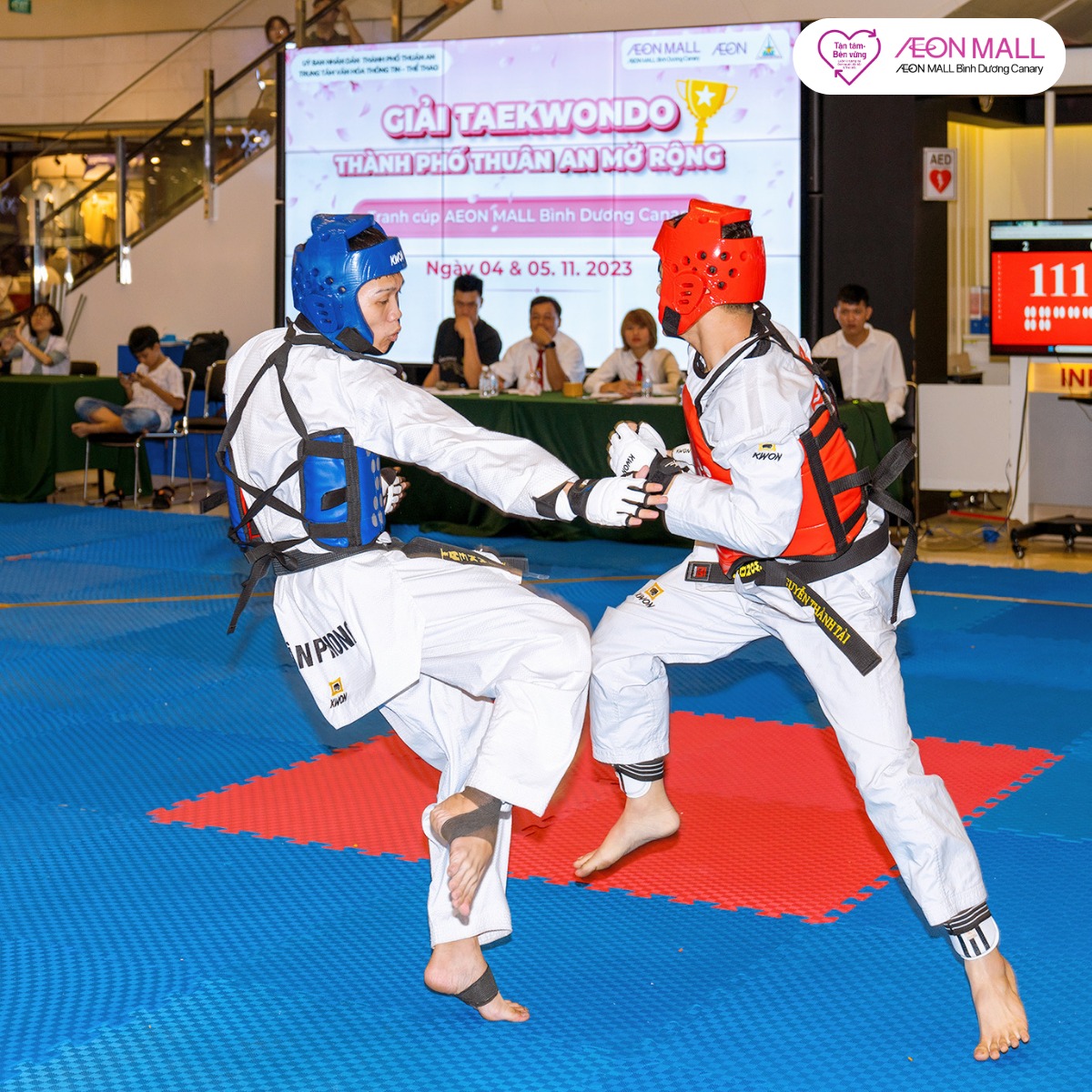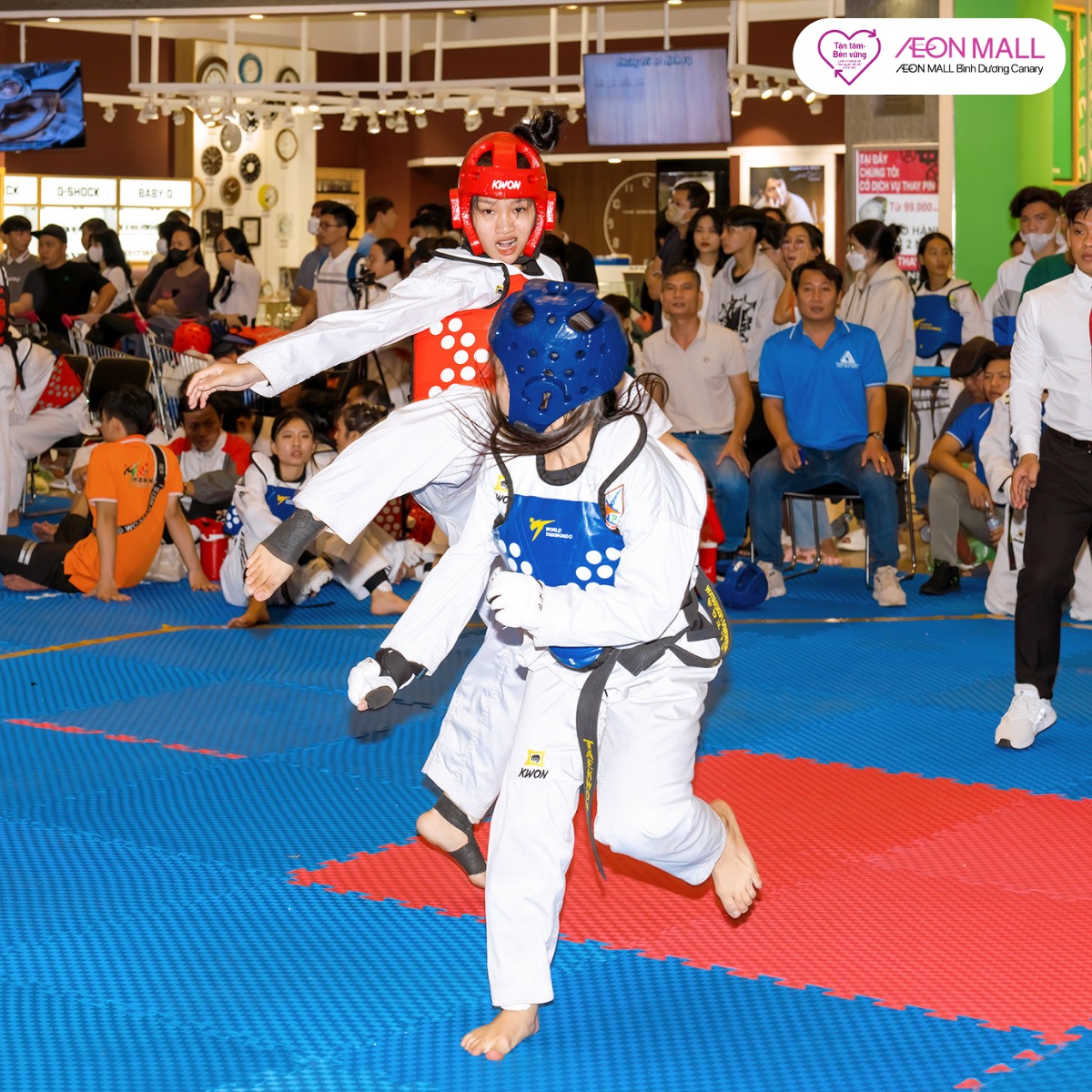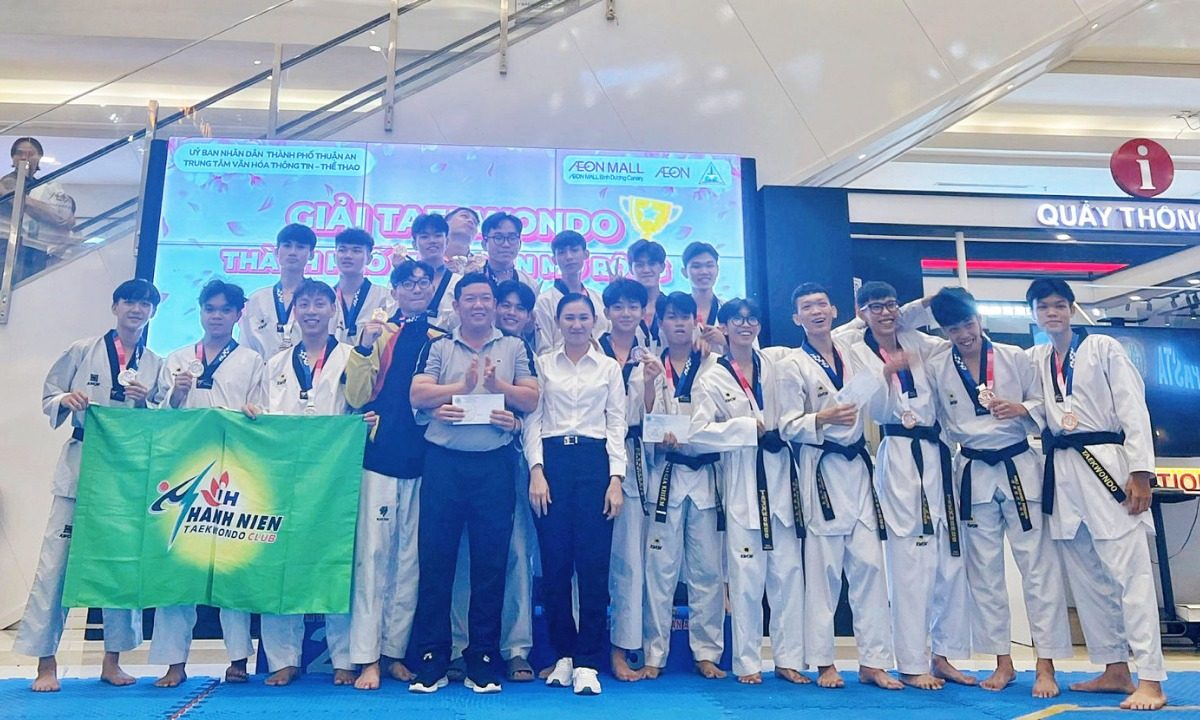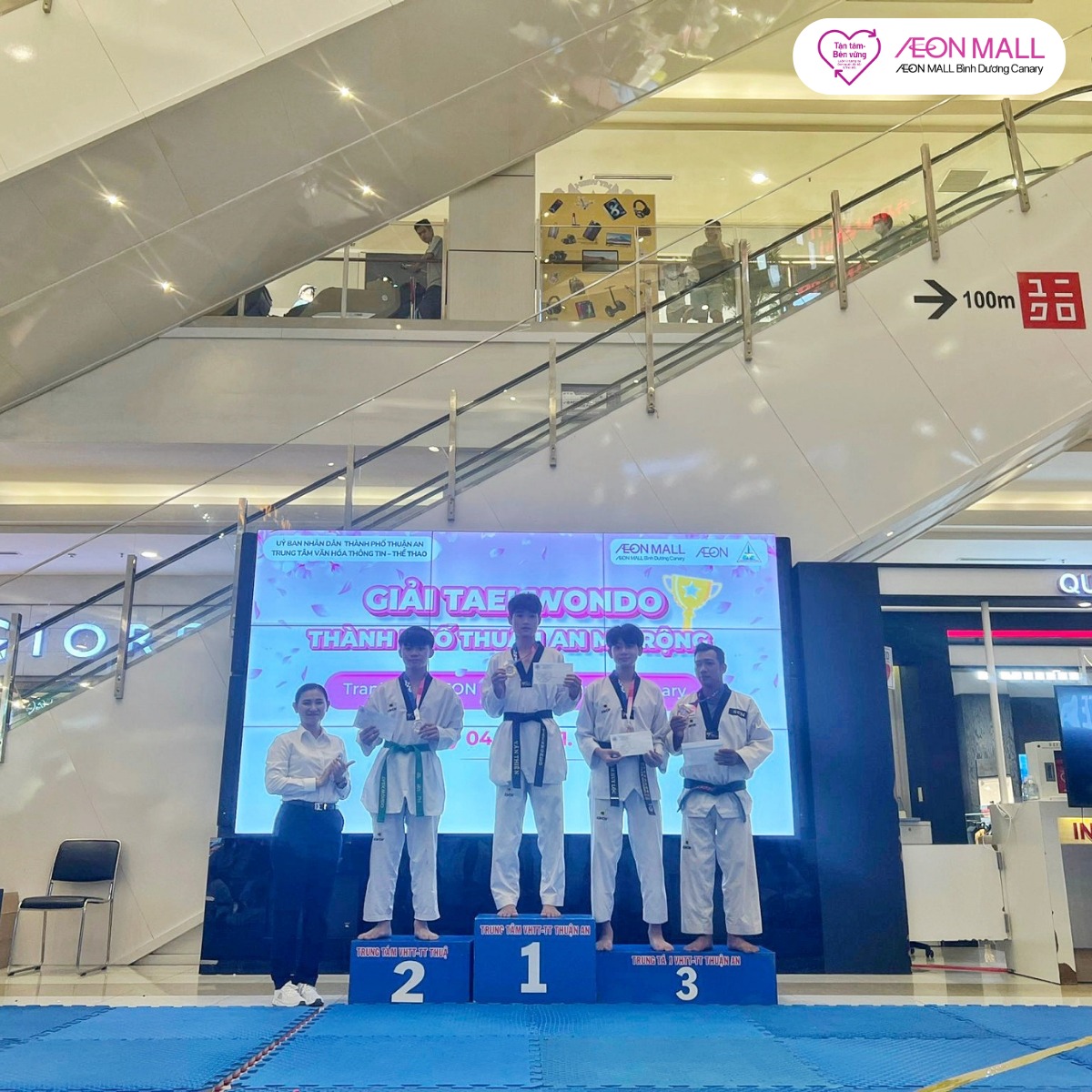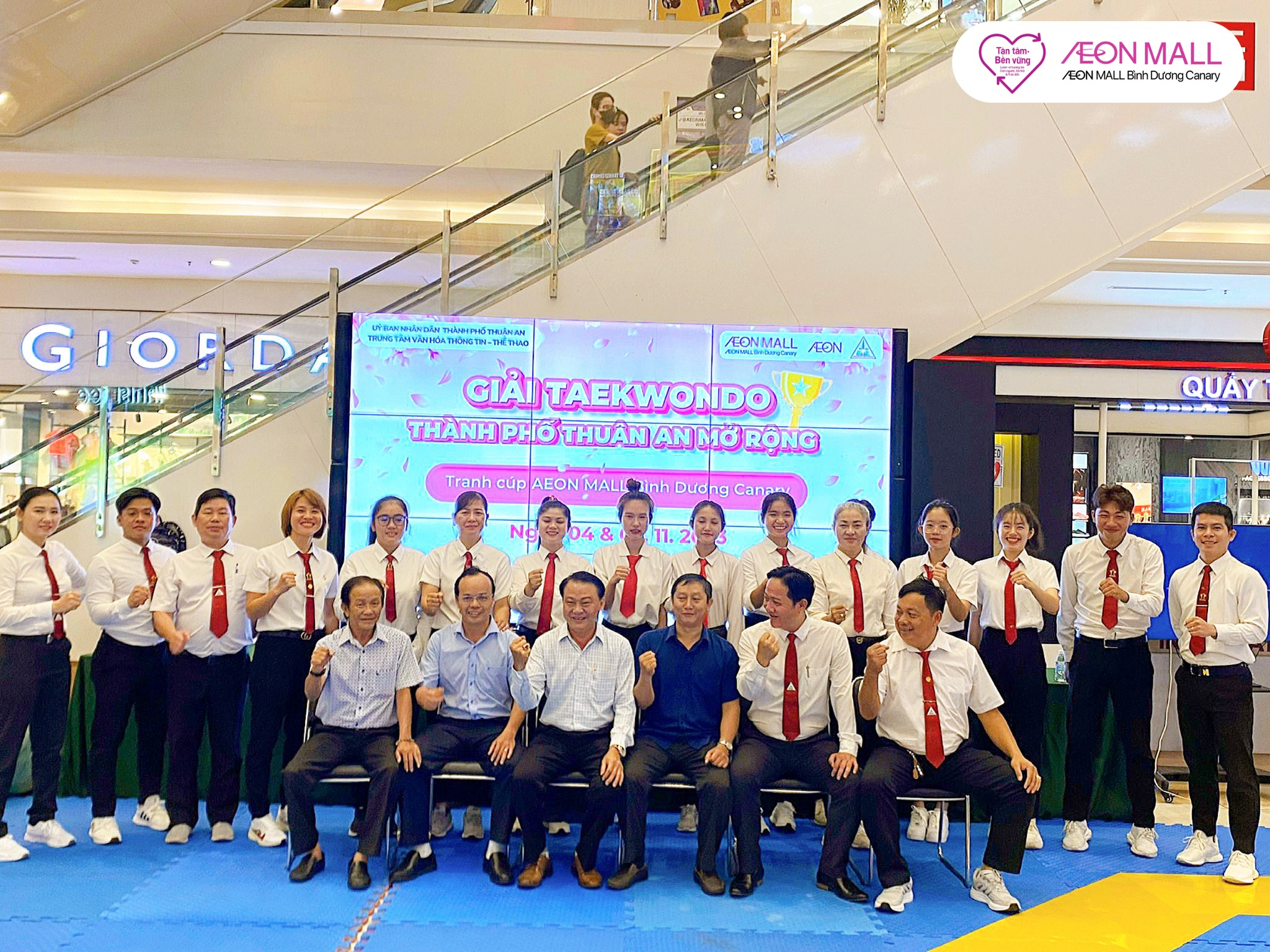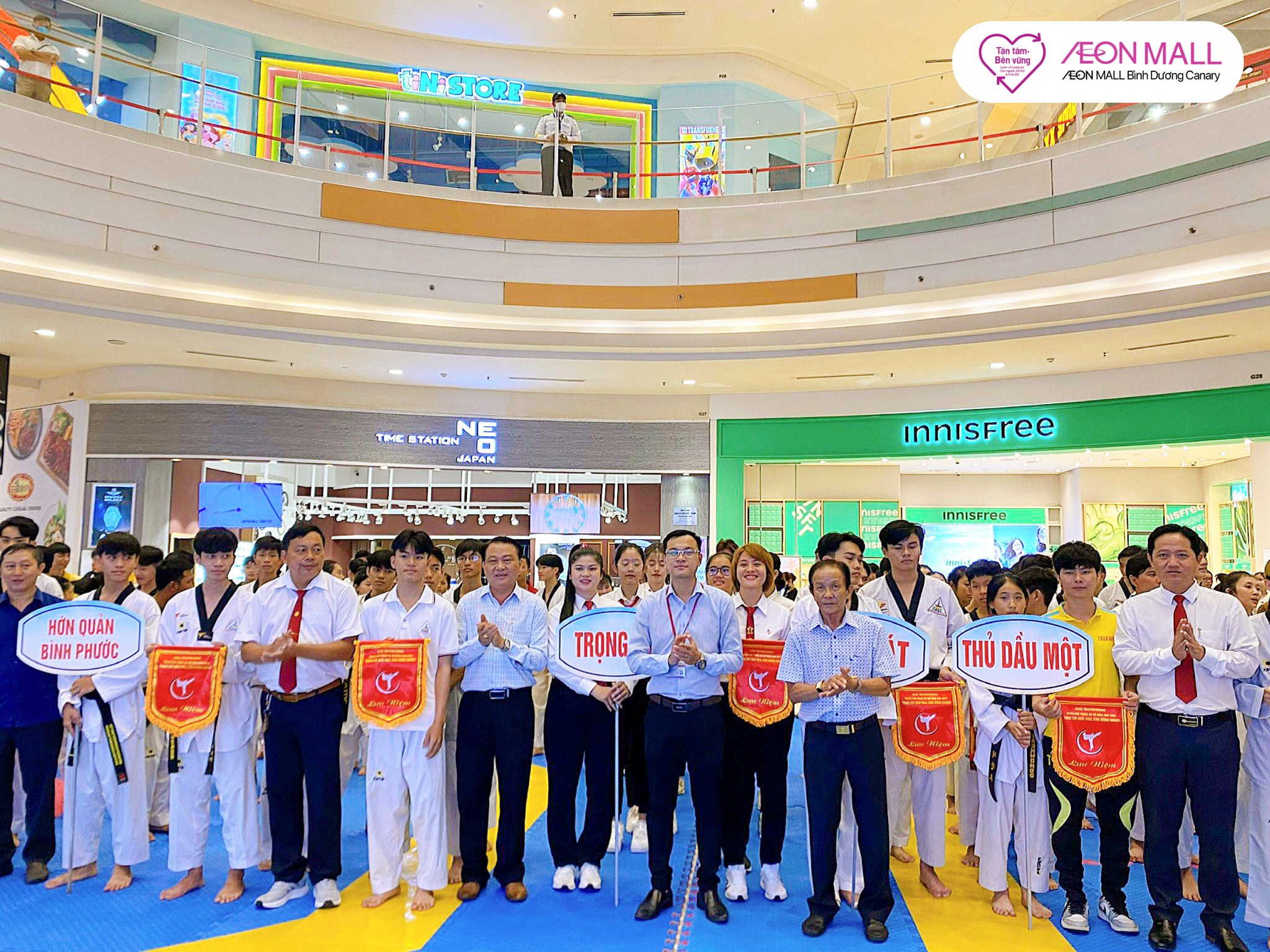 Held on the weekend, the tournament not only provided a valuable playground for taekwondo athletes from both within and outside the province but also offered an opportunity to appreciate the graceful martial arts techniques and unique forms, creating a lively and joyful atmosphere for shoppers at the shopping mall.
As a specialist shopping mall developer from Japan, we aim to provide our customers with enjoyable and fulfilling shopping experiences. Based on the basic philosophy "Customer first", AEON MALL strives to collaborate in building sustainable and thriving communities with the local area.