Besides, there were also the participation of representatives of sponsors: Eco Saigon, Saigon Paper, Tetra Pak, Far Eastern Polytex, AEON and AEON Delight.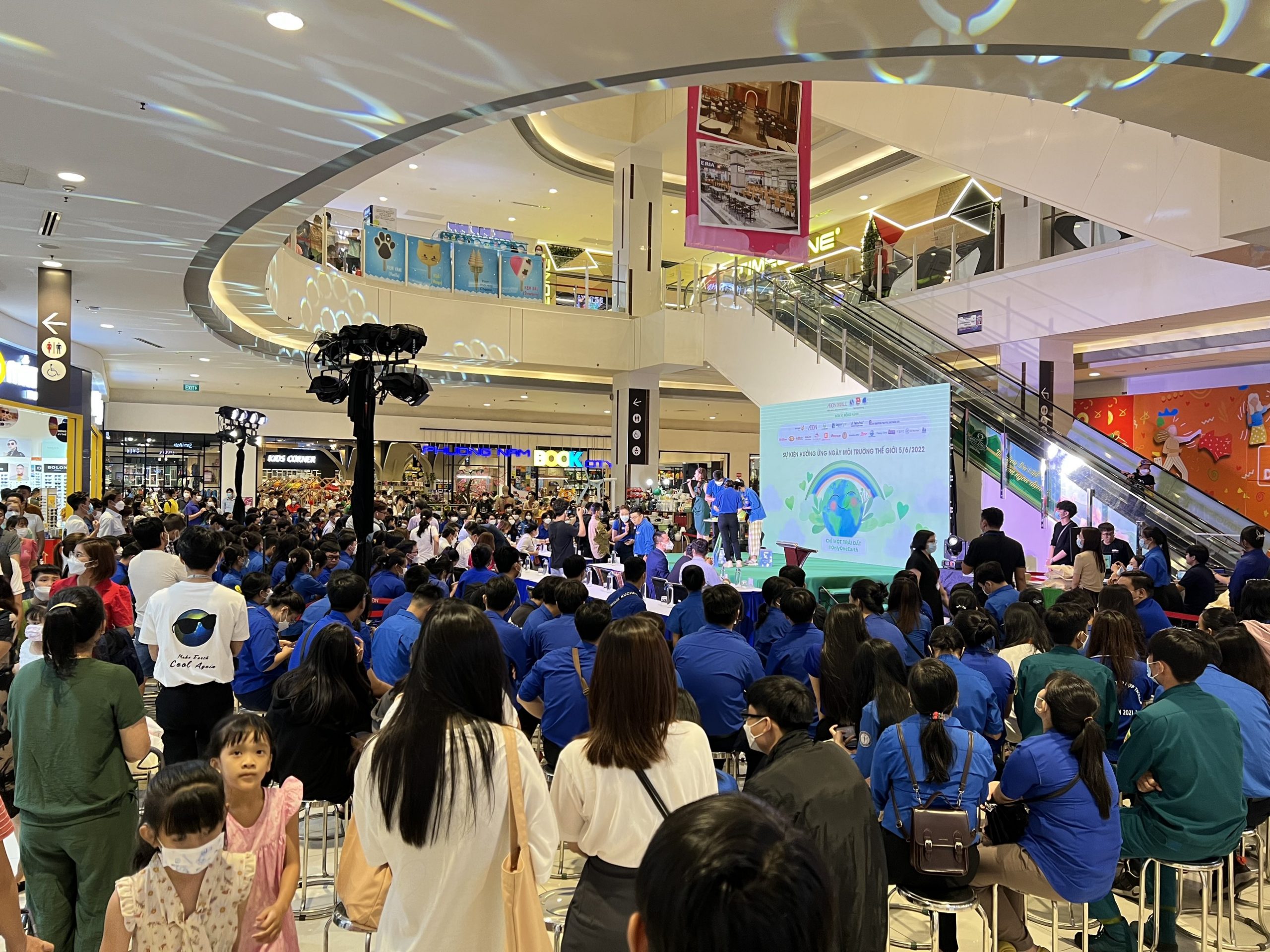 At the event, the organizers hosted many playgrounds and performances with the desire to propagate and disseminate knowledge about the environment and environmental protection to the youth union members in particular, and local people in general.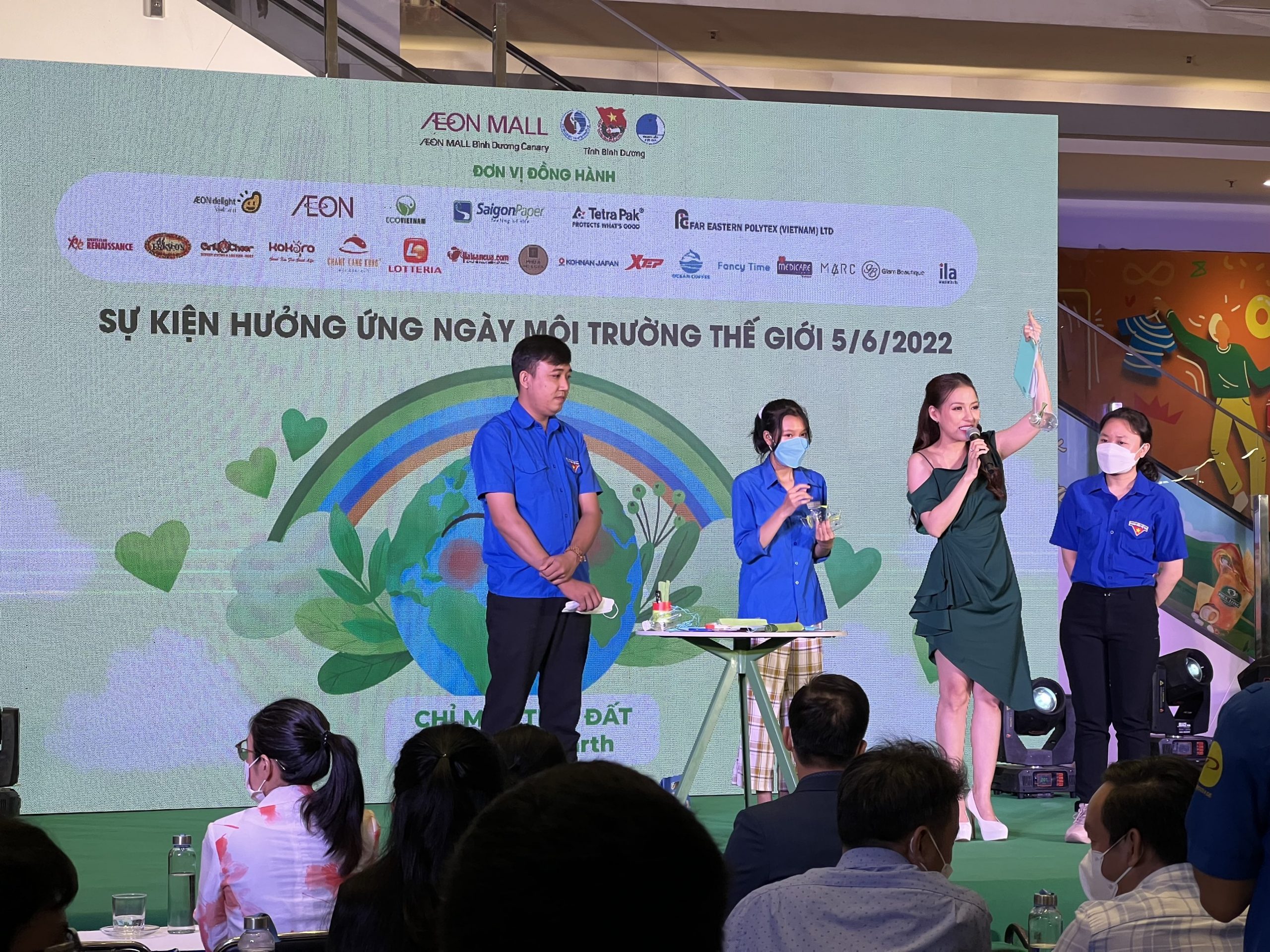 This is also the final event in contributing to World Environment Day 2022's series event.
A series of events commemorating World Environment Day (June 5, 2022) were held, with a wide range of topics all focusing on the common theme "Only one earth." As a result, starting in May 2022 and continuing until now, AEON MALL Binh Duong Canary has collaborated with the Department of Natural Resources and Environment, departments, localities, and businesses to organize a variety of programs and events in response to World Environment Day in 2022. A number of common initiatives, such as the contest "New vitality from waste materials" and recycling activities at ten locations in the Bac Tan Uyen district, were held.
Mr. Nguyen Ai Dung, General Manager of AEON MALL Binh Duong Canary, spoke at the event that AEON MALL and our corporate partners are very excited and proud to join hands with the province in organizing a series of events in honor of World Environment Day 2022.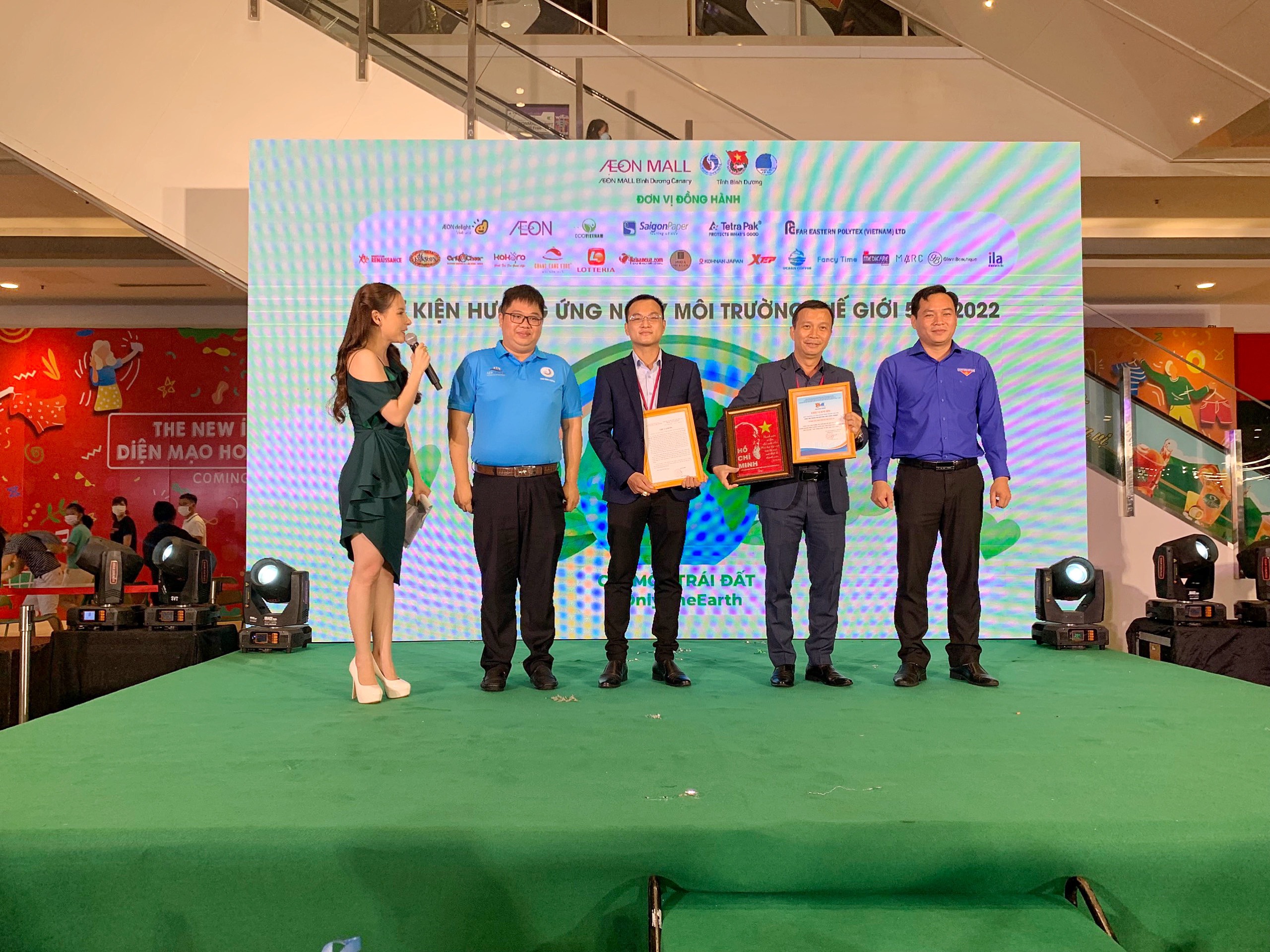 AEON MALL Binh Duong Canary hopes that with this series of events, we will be able to contribute to the preservation of the Earth's green color and inspire customers to live greener and healthier environment day by day.
Once again, AEON MALL Binh Duong Canary in particular and AEONMALL Vietnam wishes to express our gratitude to the local authorities and sponsors who have accompanied AEON MALL in this meaningful and practical series of events for their participation and enthusiastic support. Hopefully, there will be more opportunities in the future to organize such worthwhile programs for the local community.