At the training, the doctors from the Red Cross Association of Binh Tan district introduced many neccessary skills for the first-aid: move the victims in emerency case, how to support victims with strange things in the throat, victims who is unconscious or bleeding, and support fracture victims.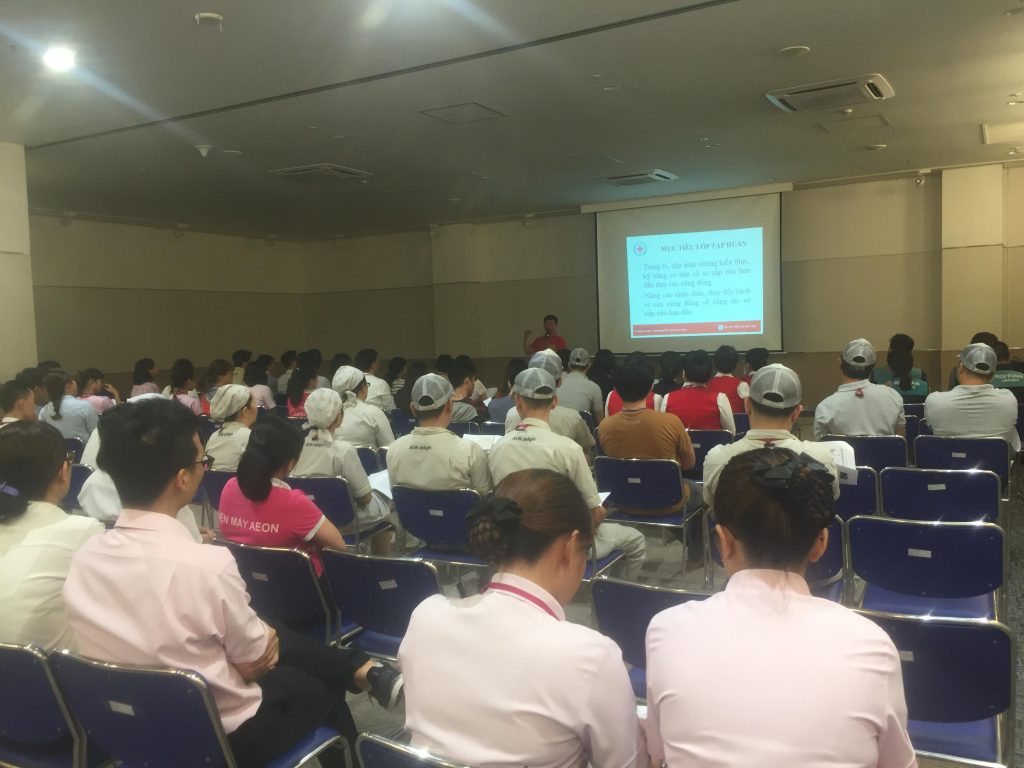 The training not only helps employees to handle the dangerous situations but also gives them the basic knowledge to assist persons who become injured in the event of an accident or emergency situation until help arrives.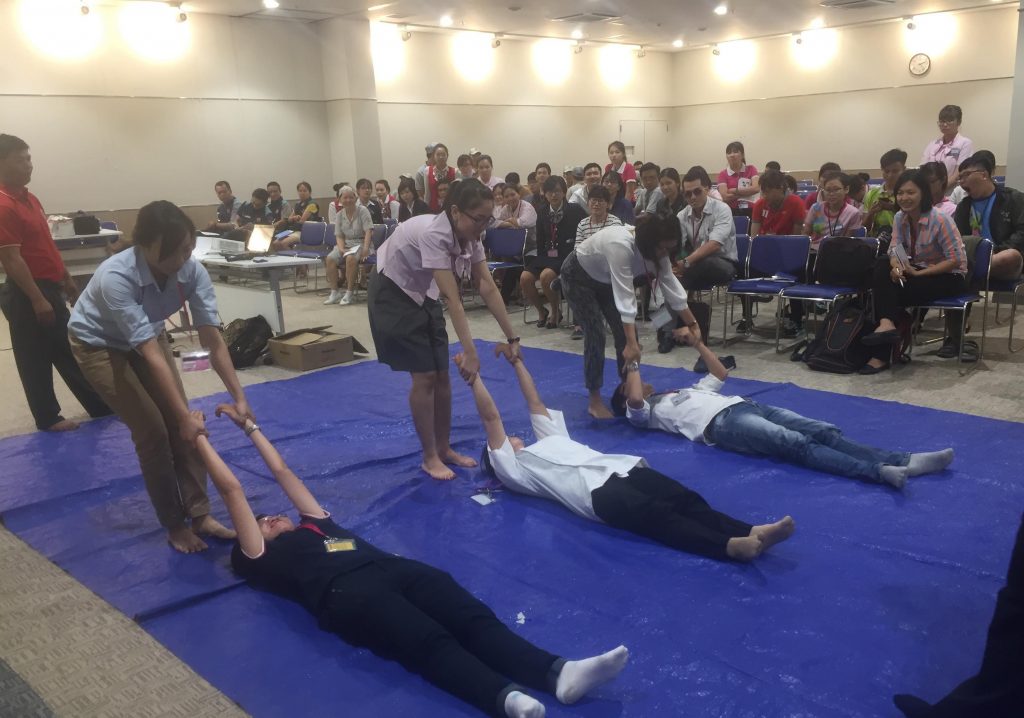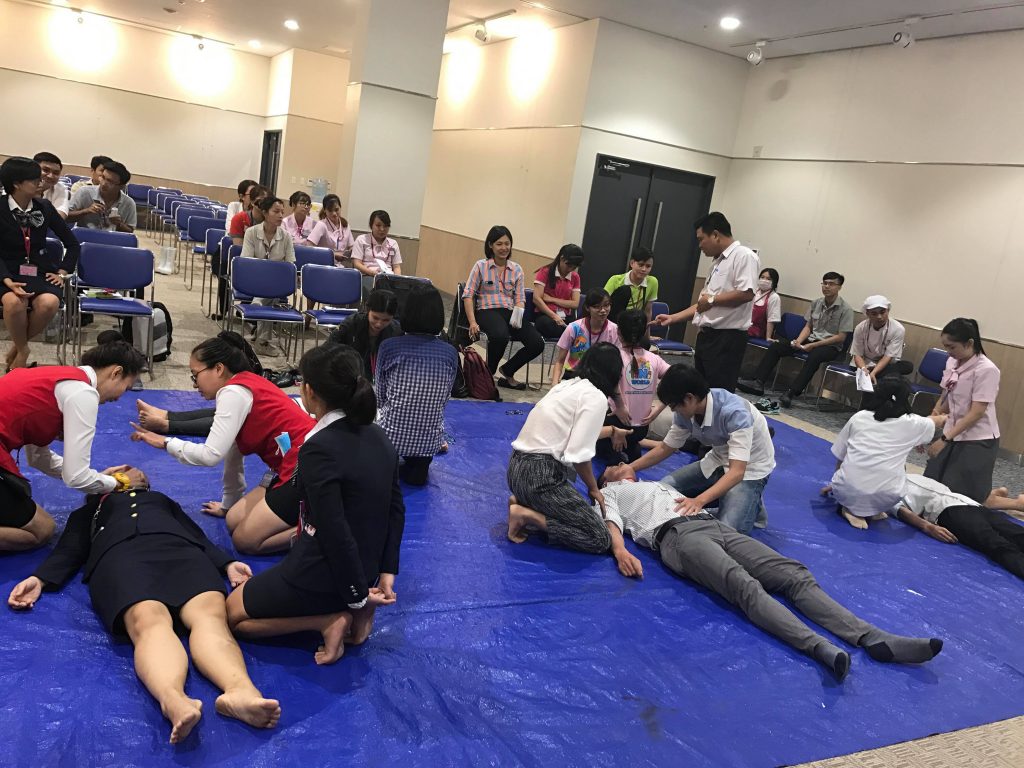 With the practical contents and enthusiastic guidance by doctors from the Red Cross Association, all employees can understand the importance of first aid, then ensure their own safety as a priority, and also customers when there's emergency situation.