On the morning of 22nd October, at AEON MALL Binh Tan, more than 200 students from primary, secondary schools of 22 districts in Ho Chi Minh City, competed together with their unique artworks. This meaningful activity was jointly organized by Binh Tan District Children's House and AEON MALL Binh Tan.
The competitors were divided into 3 groups: Group A consisted of students in grades 1, 2, and 3; Group B included students in grades 4, 5, and 6; Group C was for students in grades 7, 8, and 9.
At the end of the competition, 35 awards were presented to the most outstanding pictures. Let's take a look back at the memorable moments of this competition: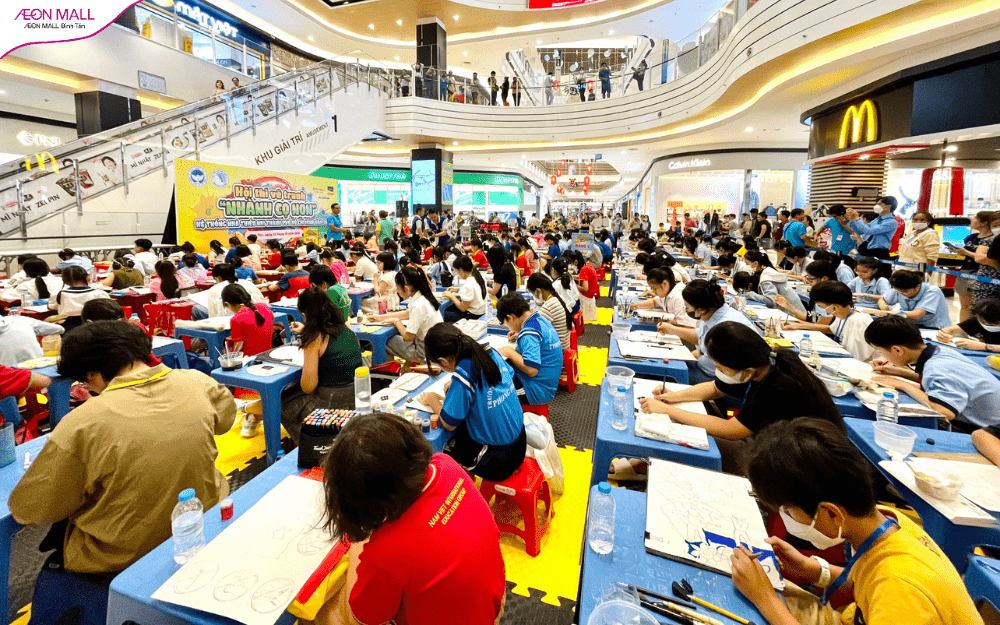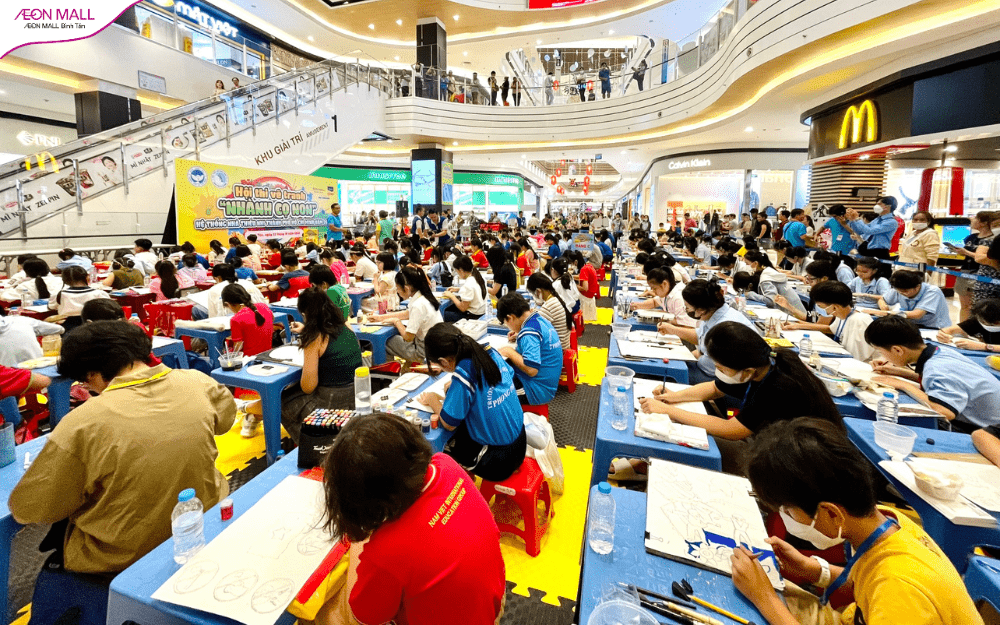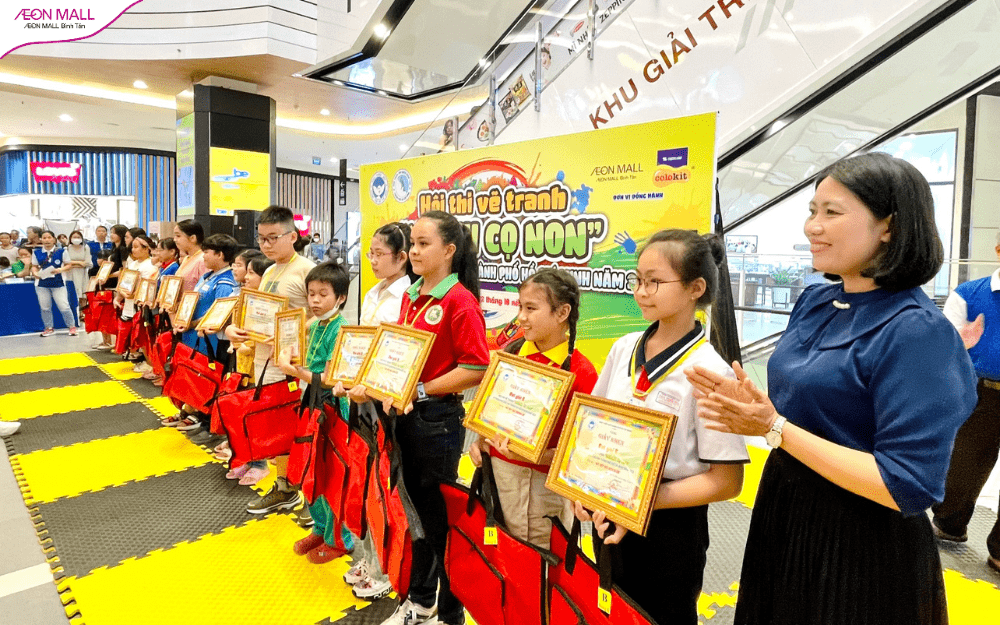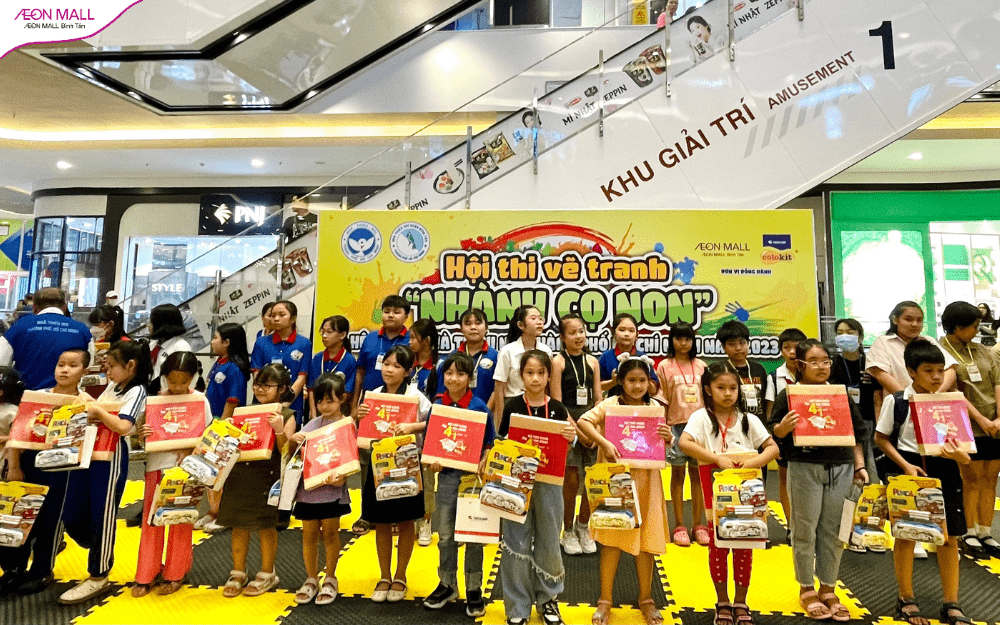 AEON MALL Binh Tan would like to express our gratitude for the enthusiastic support and encouragement from parents and the contestants. We look forward to the chance to partner in arranging meaningful community events in the future.