In an earlier interview, we asked a member of AEONMALL Vietnam: why are you working and engaging with AEON MALL?
He responded: because I can do the things that I want to do at AEON MALL – not only just to fulfill the company's business, but also to join other meaningful activities with my colleagues.
Aside from the flexible employment procedure, which allows employees to "challenge" themselves with various positions while working at the company, AEON MALL-ers can also conduct many activities to connect and enhance people's awareness regarding social activities.  This includes the voluntary activities together with customers at shopping malls.
From 26th March to 3rd April 2022, "Green Clothing Wardrobe" in the series of campaign called "Small action, big change with AEON MALL" was held at three AEON MALLs in southern of Vietnam. The program received positive response and collected a total of 9170 kg of clothes and 1466 kg of used books from customers. These donation items were sent to the people in need in four provinces: Gia Lai, Dak Lak, Dak Nong, and Binh Phuoc through the support of the Center for supporting community development initiatives (SCDI).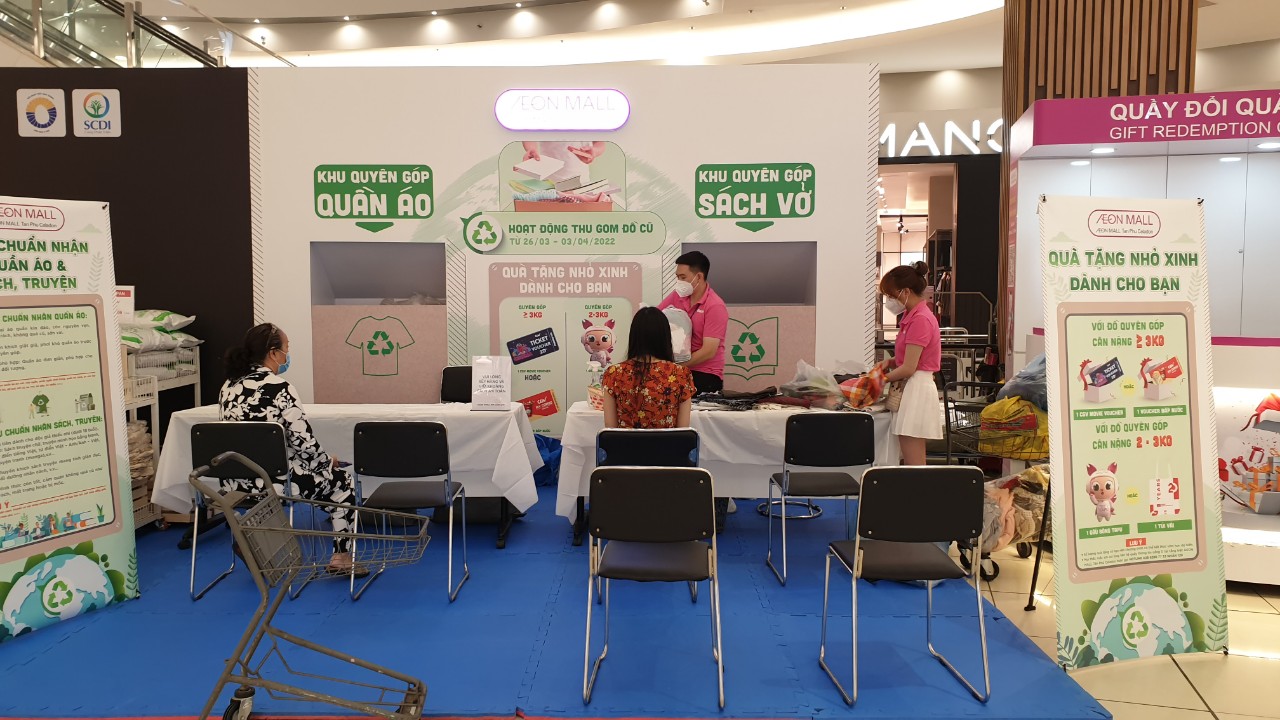 On 16th June 2022, representatives of AEON MALL and SCDI went to two remote communes Ia Mlah and Dat Bang in Krong Pa district, Gia Lai province, to give clothes, books, and necessities to more than 100 underprivileged households, and people who were suffering and treating for tuberculosis (TB) as a result of the SCDI's TB scanning project.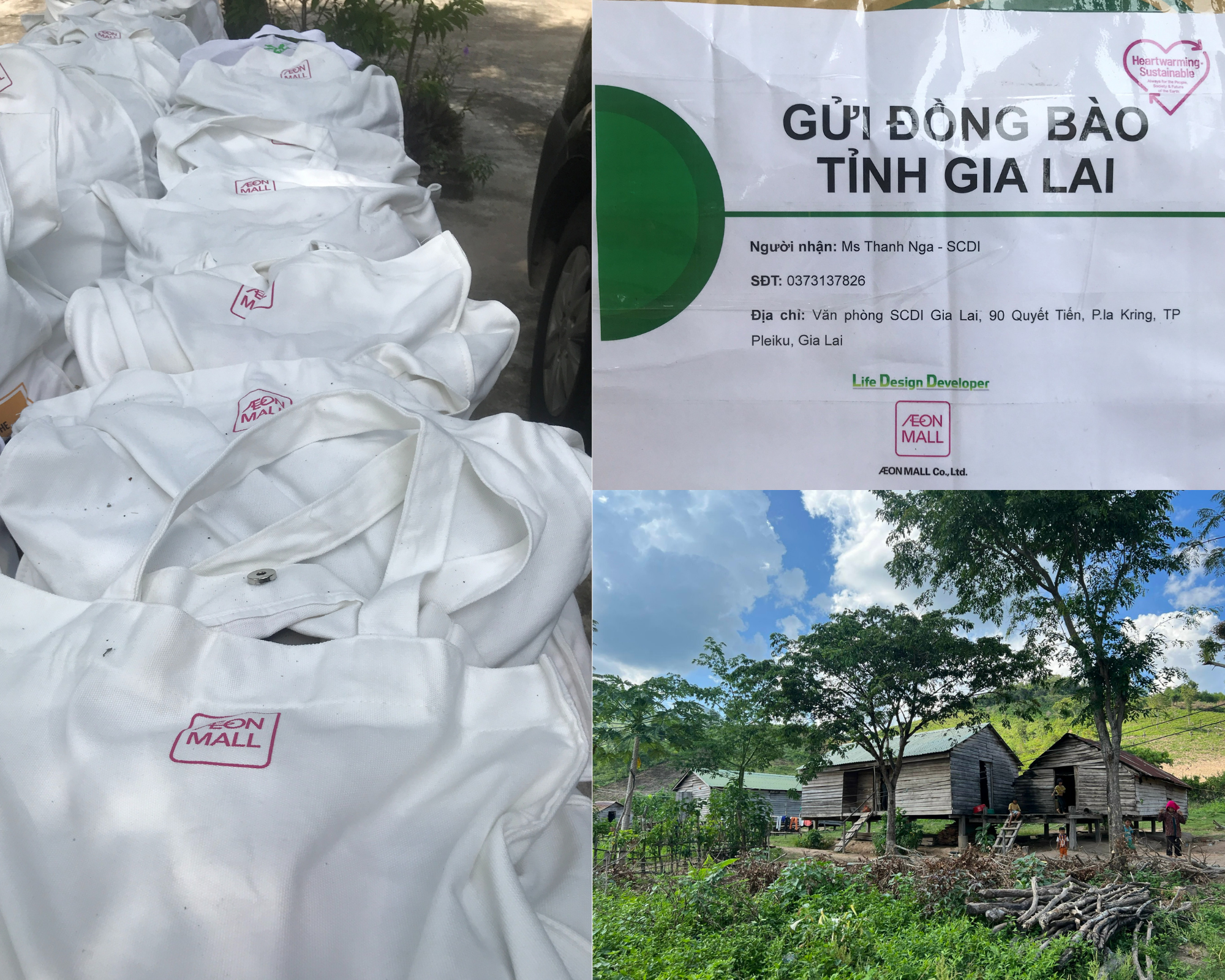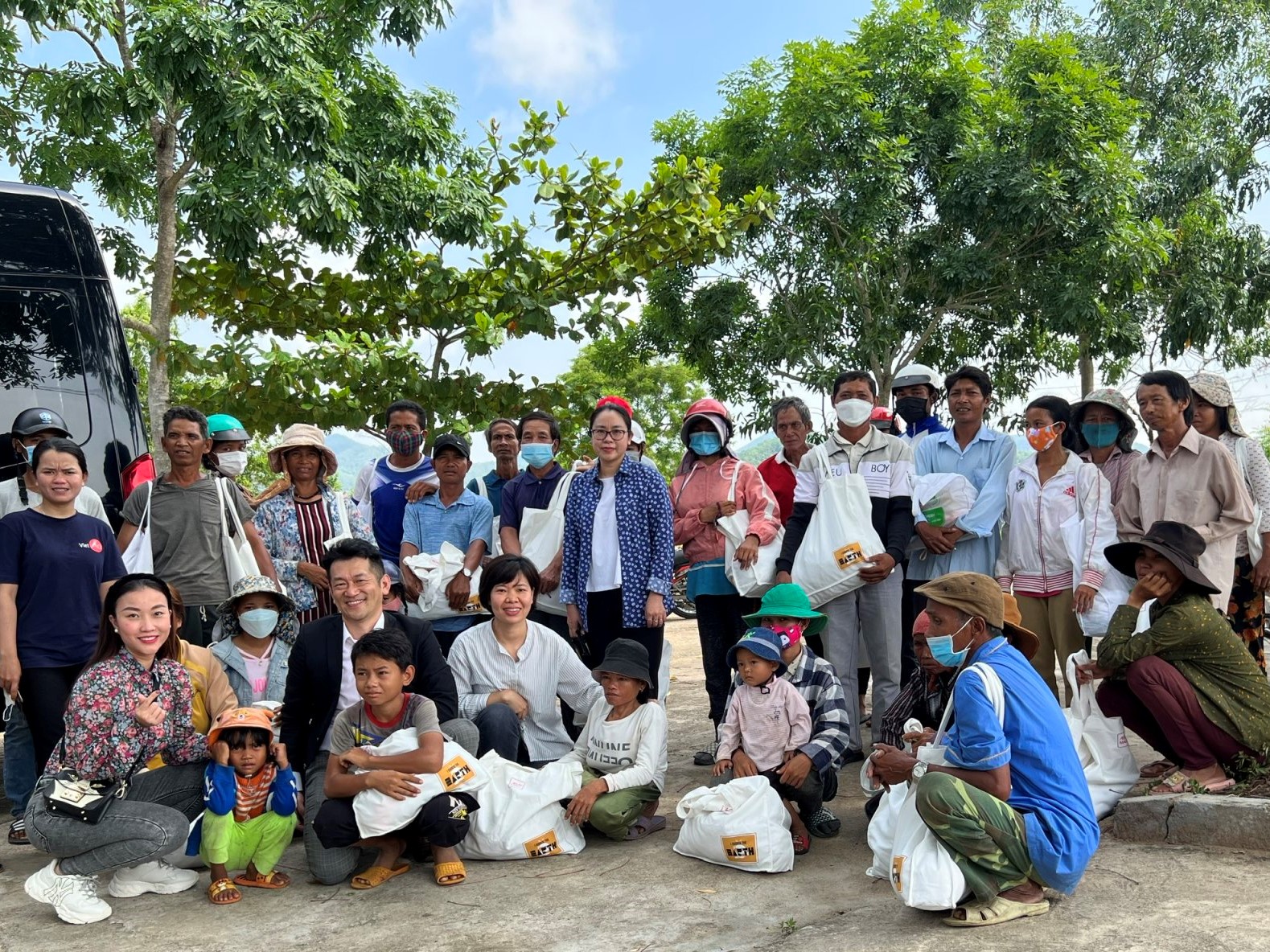 When thinking of Gia Lai, you might think of the song "Blue Highlands sky, Blue water…". In our imagination, on a business trip to Krong Pa, our mission is to simply convey the thoughtful hearts of AEON MALL's customers, partners and employees to the Highlands people.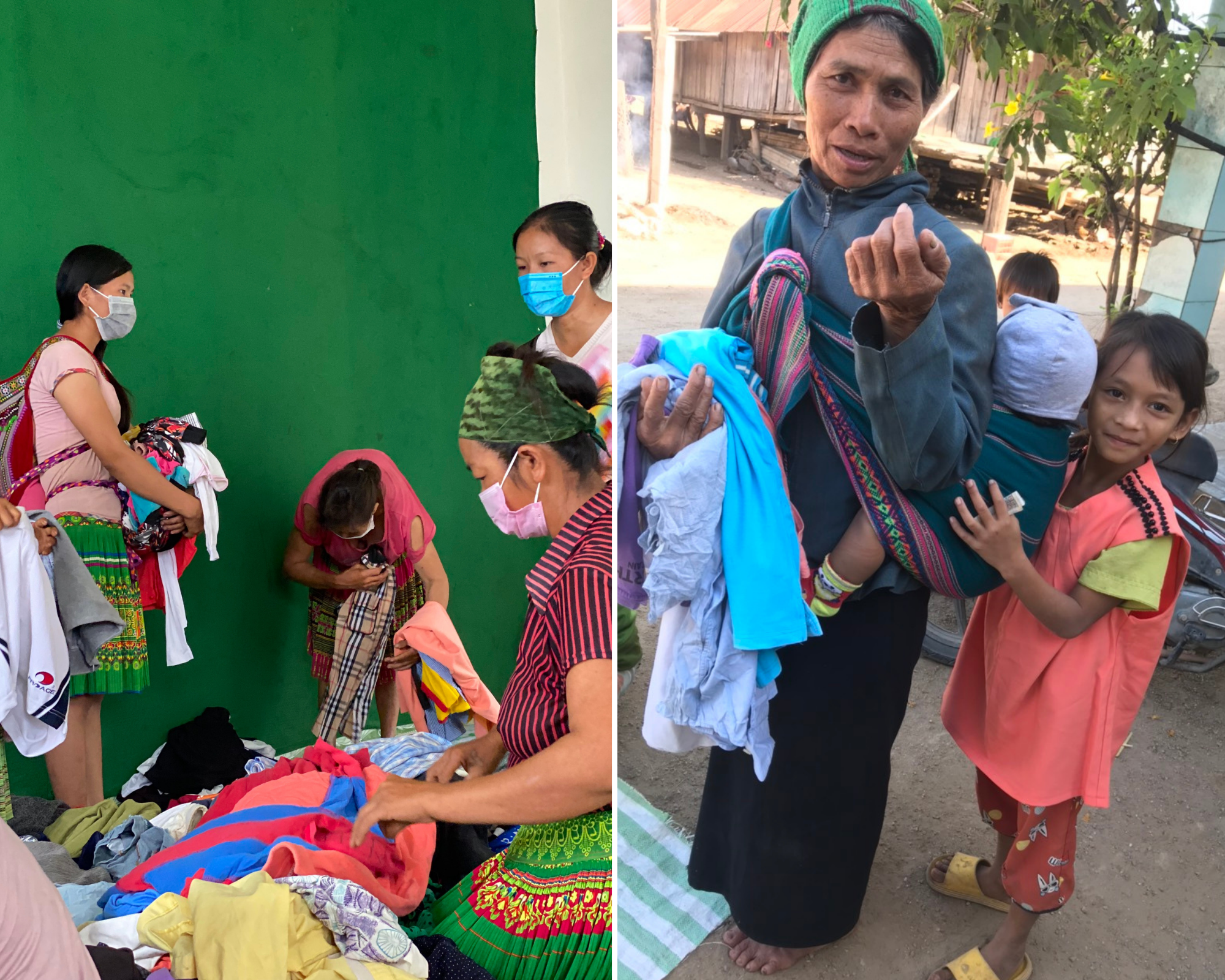 However, when we arrived this scorching red land, we really felt the hardship of people here more than we had imagined. When we sent gifts to people, we received natural energy from the kindness of the elderly, the innocent eyes of children… Hopefully, AEON MALLs nationwide would be filled with such shining joys from nature.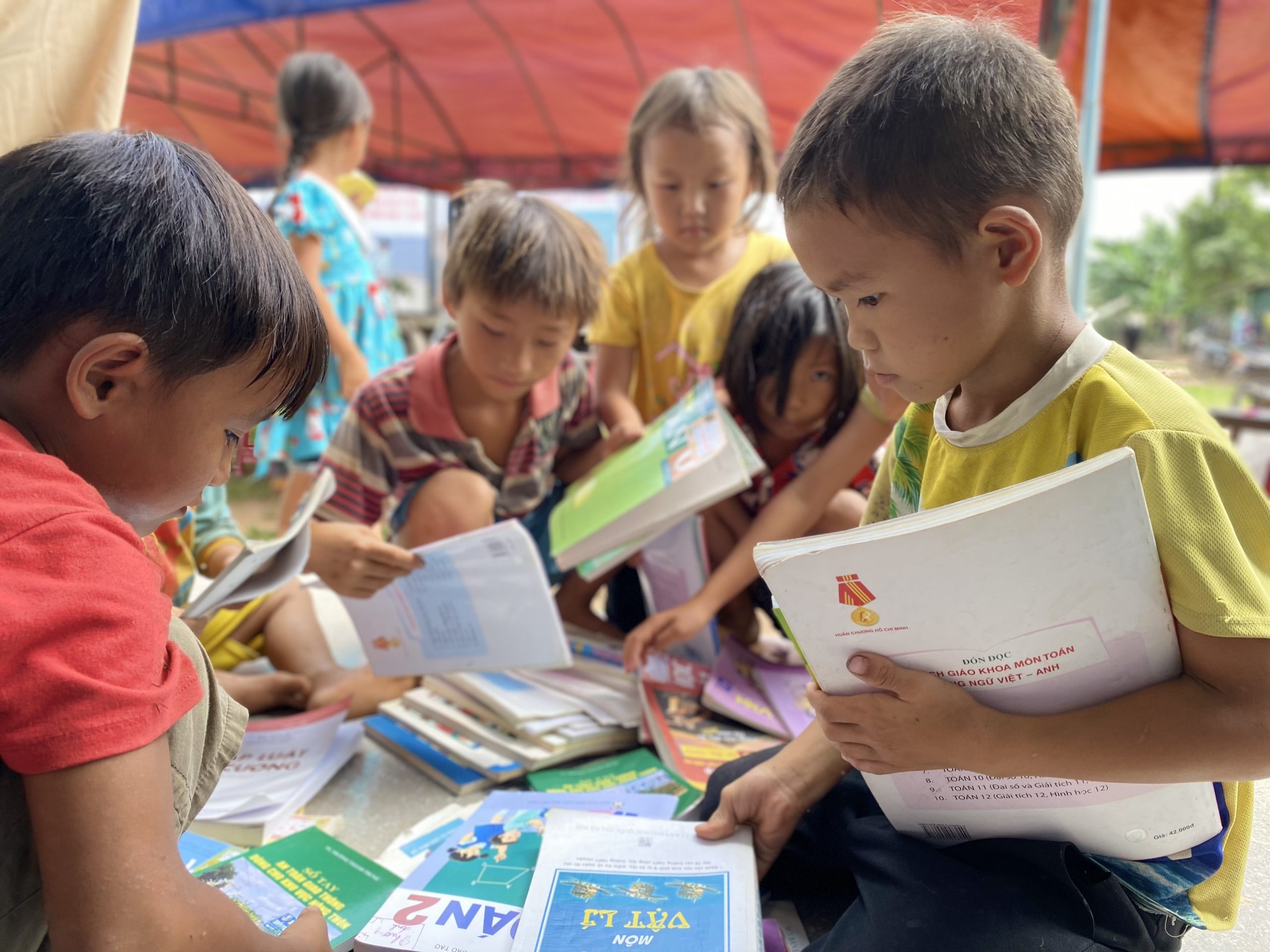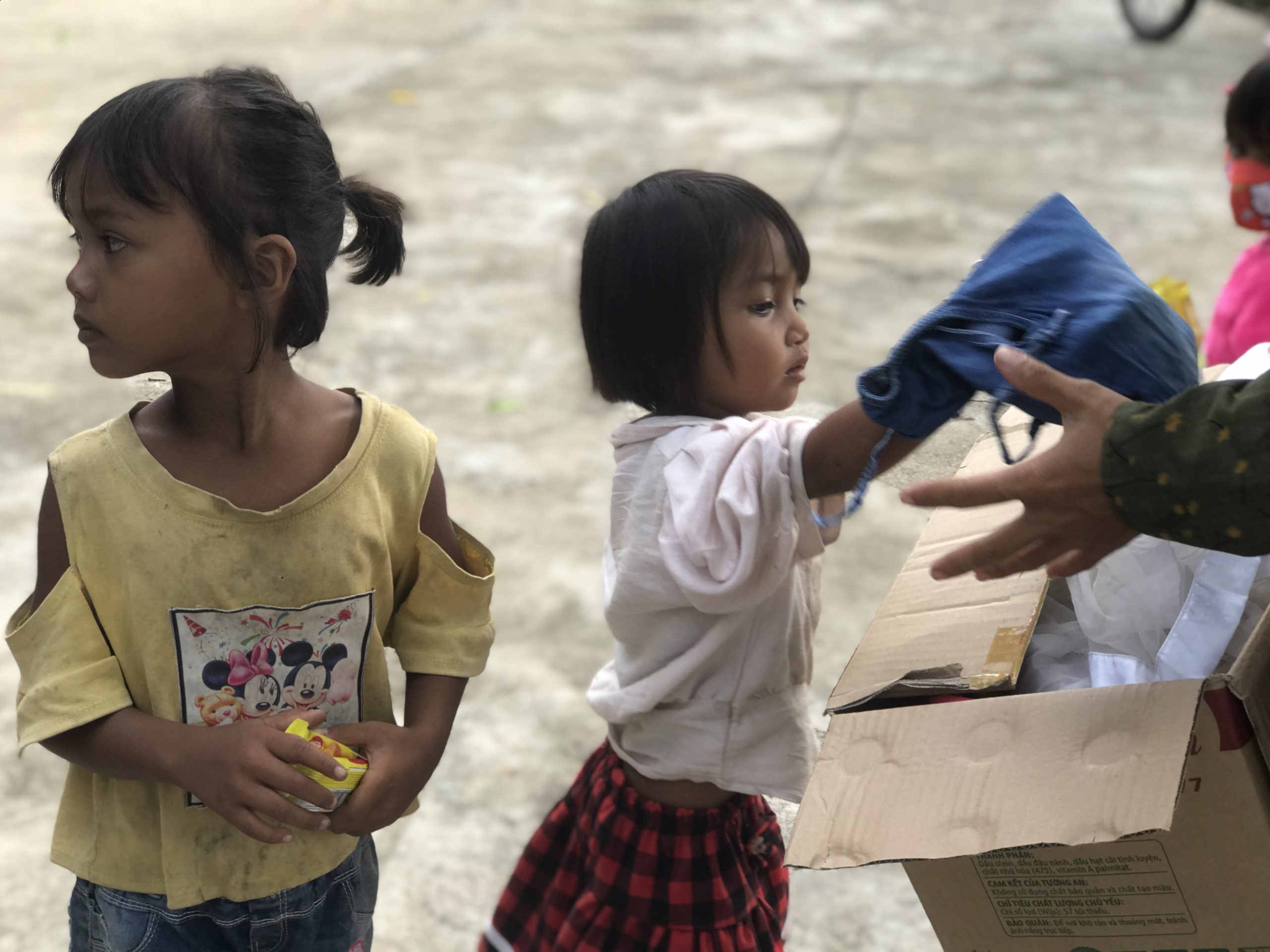 Mr. Fujimoto – Director of AEONMALL Vietnam, shared his thoughts after returning from the trip: "After the trip to the Highlands, I've come up with many thoughts…. Jrai people and we have such different lives. They may lack some of possessions and comforts, but their hearts are pure, and their lives are filled with happiness."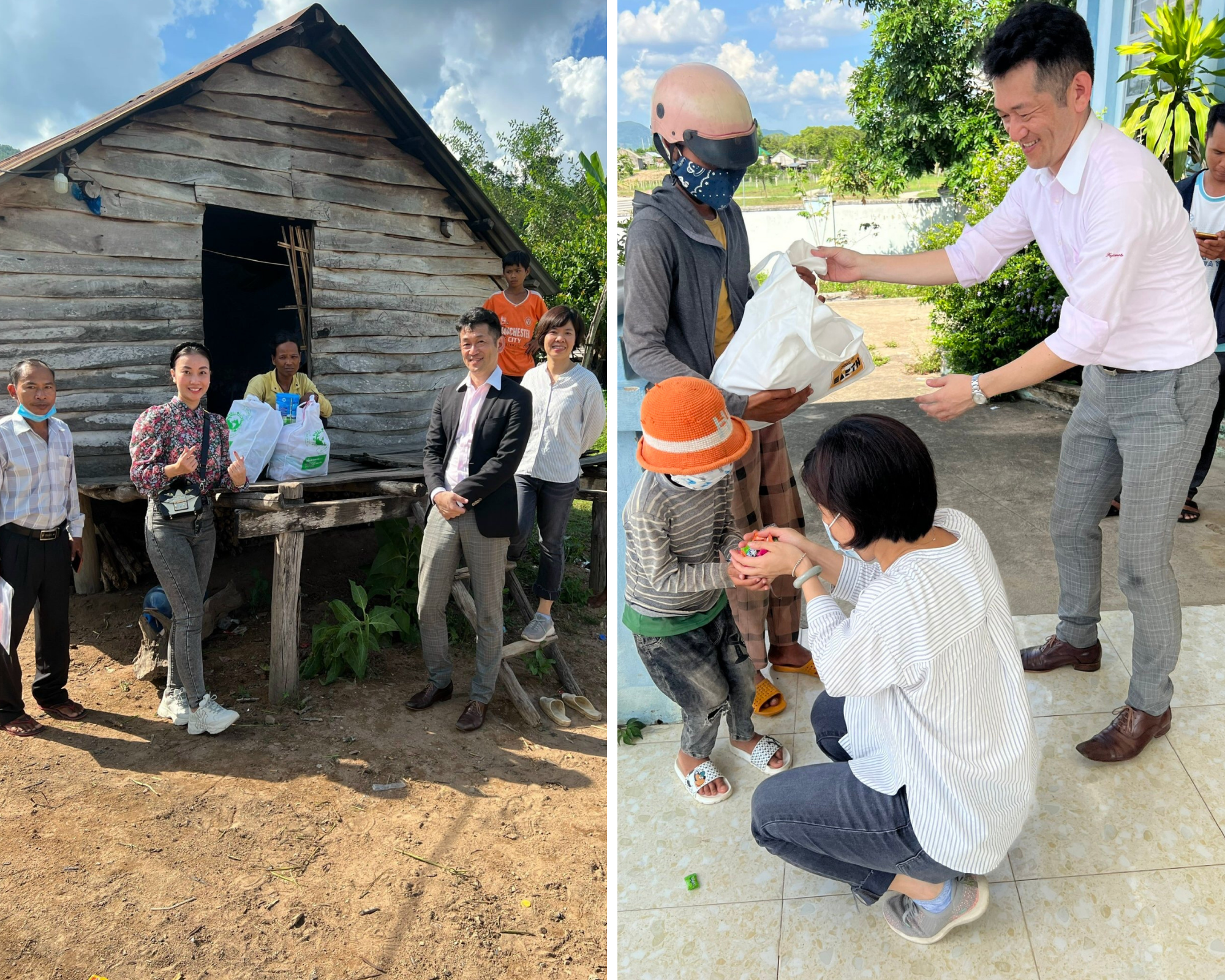 We hope that together with our customers and partners, AEON MALL-ers will carry out more sustainable development events and positively contribute to the community. Let's give thanks to a "normal" and "peaceful" life we live every day.