With the concept "Knitting Ha Dong's Future", AEON MALL Ha Dong aspires to be more than just a shopping mall, but also a green-clean-beautiful place for customers to enjoy a comfortable, environmentally conscious space and curated lifestyle through inspiring and exciting activities and events.
According to the design of AEON MALL Ha Dong, the space is optimized based on "Customer first" philosophy, bringing convenience to customers. The LED screen system includes: 2 large LED screens at the central entrance and Future court, 16 digital banners hanging along the corridor and a total of 68 digital signages including 42 interactive touch-panel information guides. Multi-purpose restroom, including nursery rooms for families with small children, powder rooms set up in female toilets, and barrier free for people with disabilities or the elderly. Free Wifi in the shopping mall is also an effort of AEONMALL Vietnam to create the most complete experience for customers.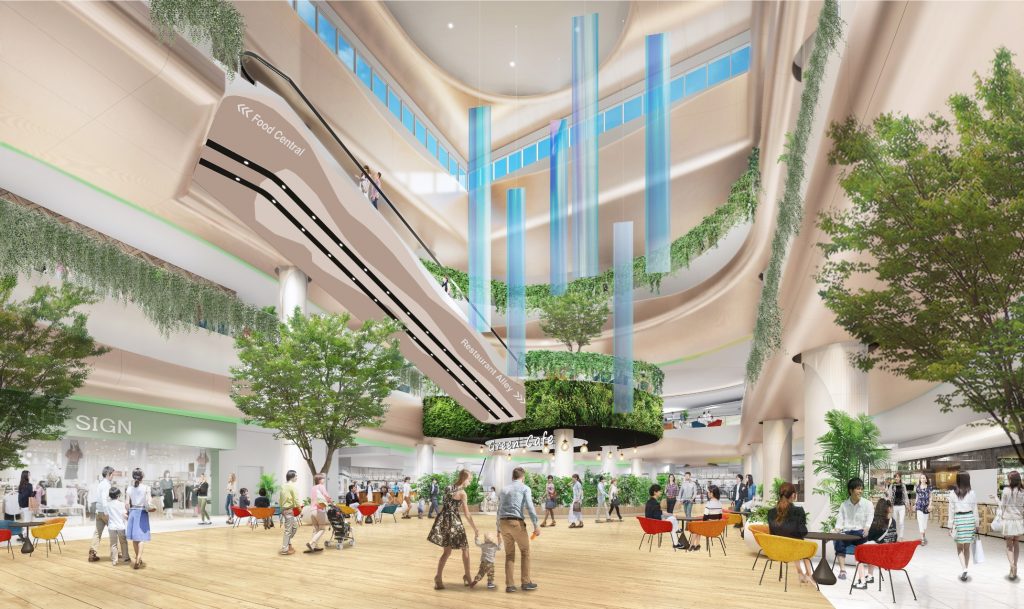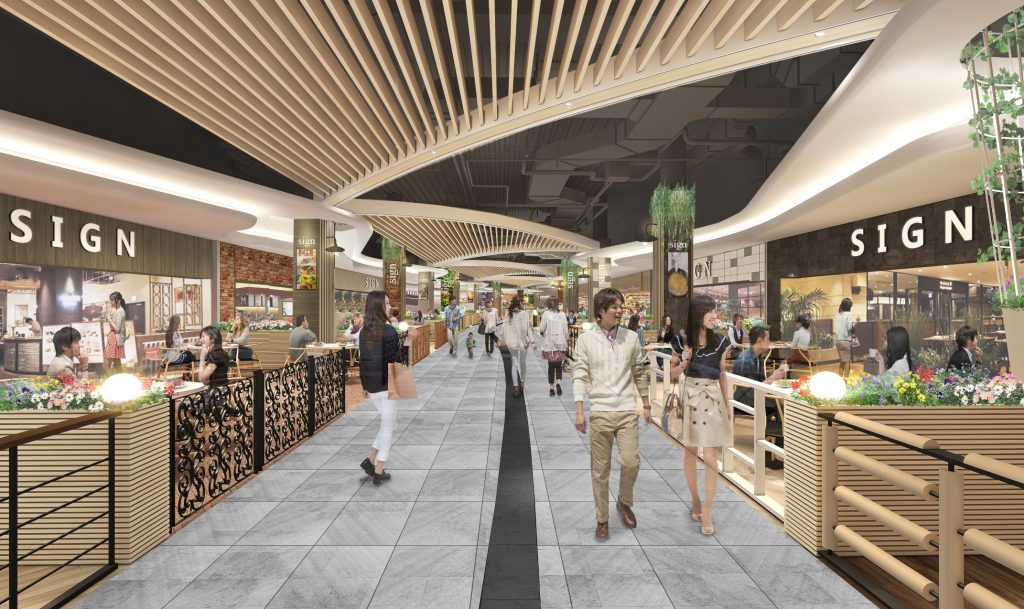 In particular, responding to the "green living" movement in Vietnam, AEONMALL Vietnam focuses on building AEON MALL Ha Dong environmentally friendly, bringing a green space for customers. This shopping mall planted more than 43,000 multi-species trees arranged into a unique path from the parking lot to the central entrance. Using 100% LED devices and automatic lighting systems, inverter air-conditioning chiller and the system that controls the volume of outside air, installing charging stations for electric vehicles are the actions of AEON MALL Ha Dong on reducing energy consumption and promote efficient usage, as well as undertaking the role of being an infrastructure which protects the local lifestyles. We are working on creating "a mall that is friendly with the people and the environment".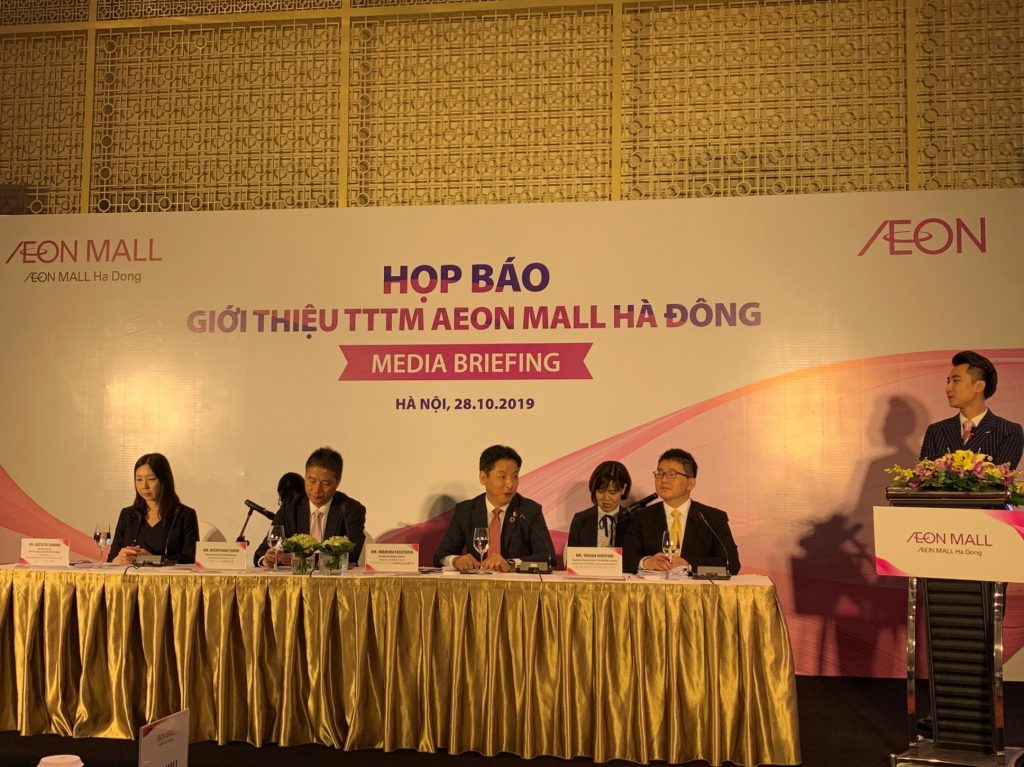 Introducing AEON MALL Ha Dong, Mr. Iwamura Yasutsugu, General Director of AEONMALL Vietnam, shared: "Joining Vietnam market as a "Life Design Developer" for Vietnamese people, AEONMALL Vietnam always strives to bring new values to local customers, each shopping mall carries elaborate design which can contribute to the development local community. By creating a multi-functional facility to provide customers with useful space and time, AEON MALL Ha Dong will become the spotlight of the local community, dedicate to the better development of Ha Dong area."
Located in Ha Dong District – a convenient traffic connection in the southwest of Hanoi capital, AEON MALL Ha Dong is a convenient destination for customers and businesses. AEON MALL Ha Dong brings various "firsts" to the people of Ha Dong with around 220 stores of both local and overseas brands are gathered at this site of approximately 150,000㎡. This also opens up job opportunities for about 3,000 employees.