Identifying new coronavirus Covid-19 prevention and control is a key task, witnessing people having trouble buying hand-washing water, AEON MALL Ha Dong decided to cooperate with Ha Dong District Youth Union and donated more than 1200 bottles of disinfectant water for schools at all levels in the area.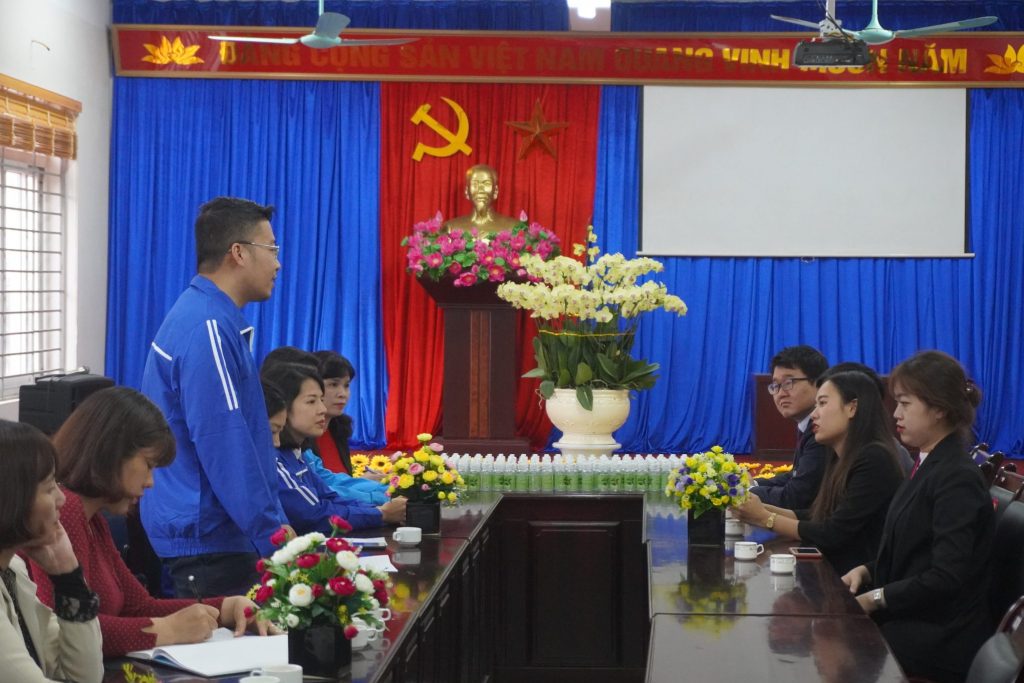 Mr. Tanaka Hiroyuki – General Manager of AEON MALL Ha Dong, said: "Covid-19 is a big concern all over the world. However, in Vietnam, the disease has been controlled very well by the timely management and prevention of local authorities as well as the people's awareness that prevented the epidemic from spreading strongly. As a developer of shopping centers for a long time, AEONMALL Vietnam, in particular, AEON MALL Ha Dong hopes to have more opportunities to cooperate with local authorities to support the community in other campaigns in the future."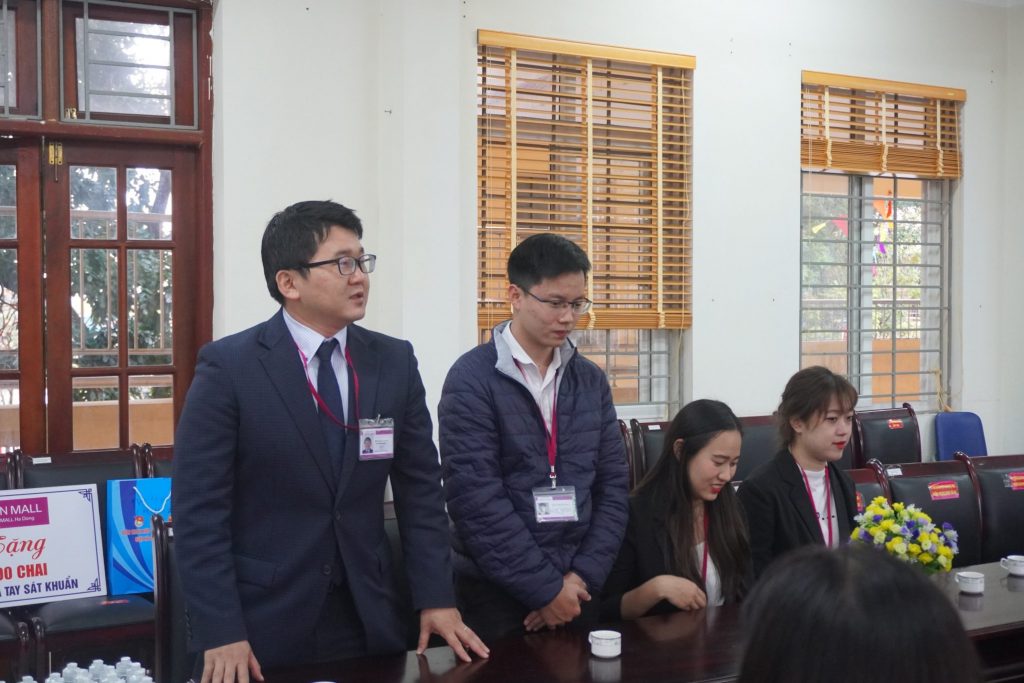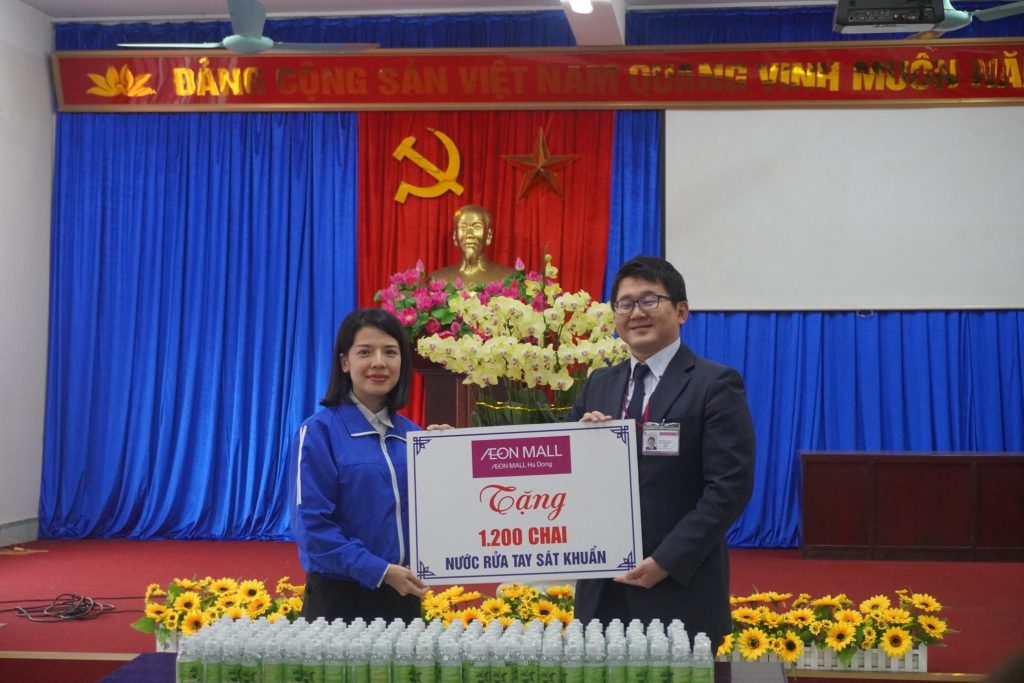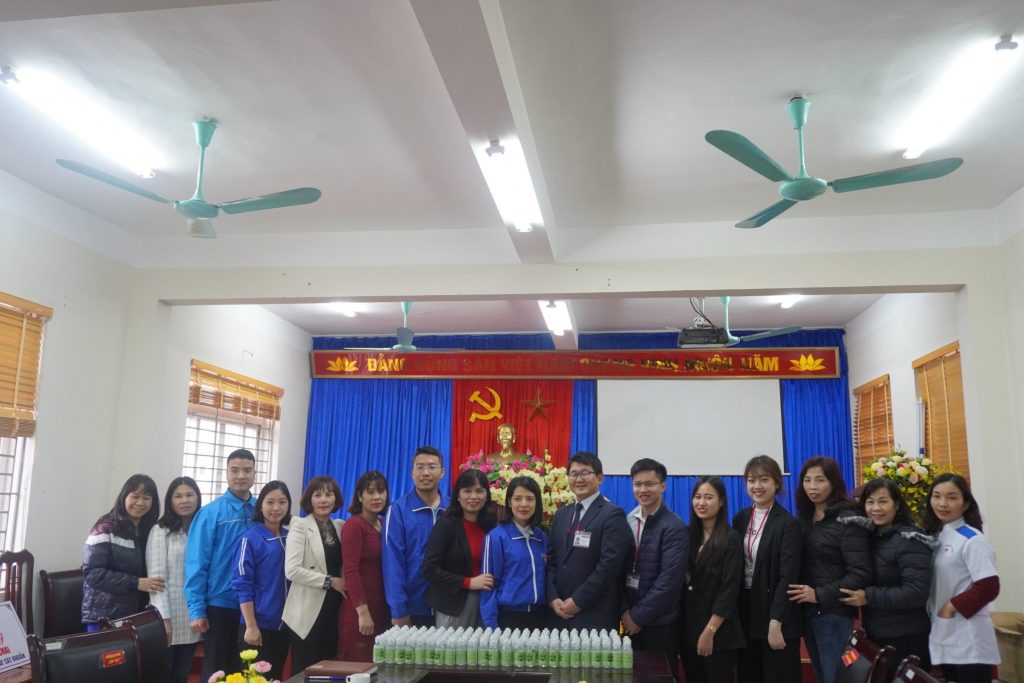 Also on that day, AEON MALL Ha Dong and Ha Dong District Youth Union gave handwashing water to many schools in the district: Yen Nghia Primary School, Bien Giang Primary School, Dong Mai Secondary School, etc.