Mrs. Nguyen Thi Lieu lives in commune No.10 – Duc Giang ward – Long Bien district, despite of her old age, she still has to take care of her eldest son who is seriously ill. They are currently live in a severely degraded house. Therefore, the Red Cross Association of Duc Giang ward, the Red Cross Association of Long Bien district has called for generous hearts in the area to donate and support. Today, Mrs. Lieu and her son are able to live in a spacious house which helps them to live a better life and overcome the difficulties.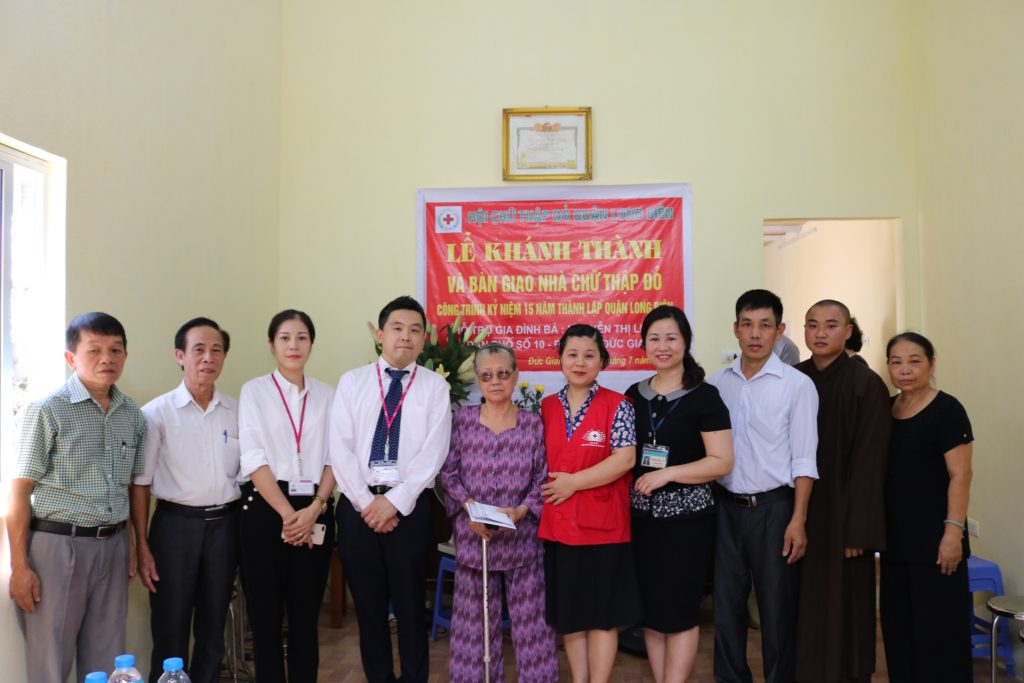 With the help of our customers from the donation box which is put in the shopping mall, AEON MALL Long Bien took a small part of the amount and gave a gift worth 20.000.000 VND to Mrs. Lieu's family with the aim to share difficulties, contribute a small part to help them have a new, spacious and clean house to live.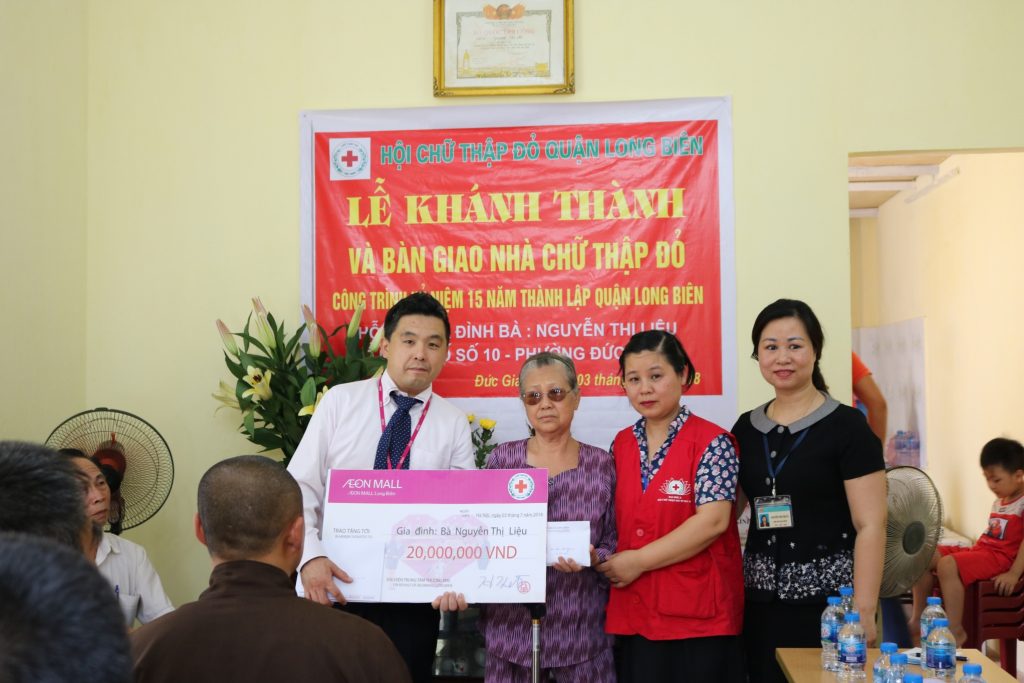 AEON MALL Long Bien was honored to be the sponsor of the project with Red Cross Association's project for disadvantaged people in Long Bien district. With the aim to realize a sustainable society with local communities based on our basic principle, AEON MALL always maintains close contact to share the corporate responsibilities and commit to meeting the needs of the local people.