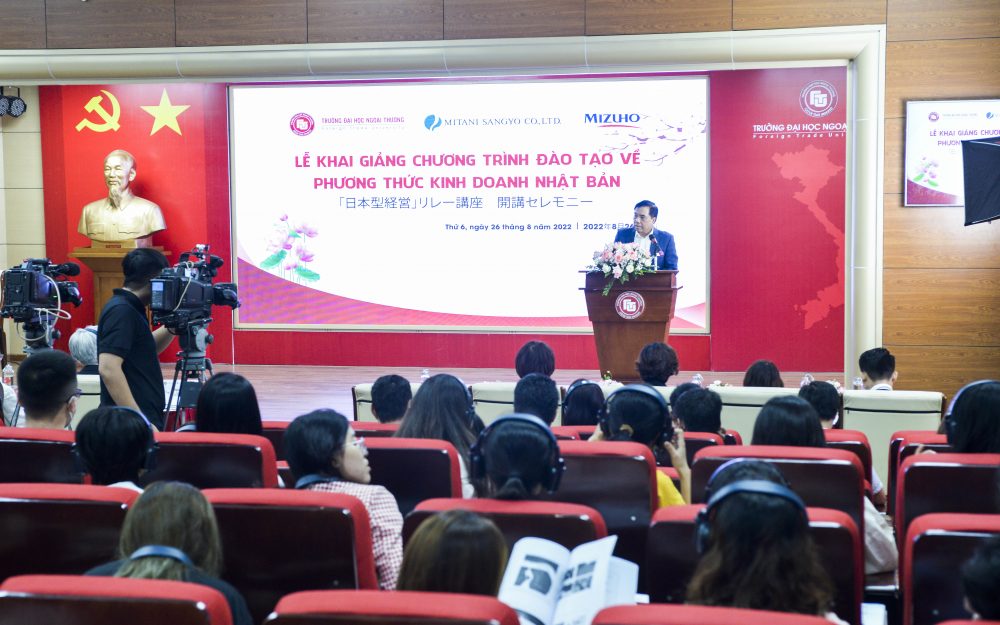 The leaders of 8 leading Japanese enterprises will be guest lectures to equipping Vietnamese students with practical and up-to-date knowledge about Japanese-style management, Japanese language and culture; it also helps students to be more confident and ready to enter the high-quality labor market.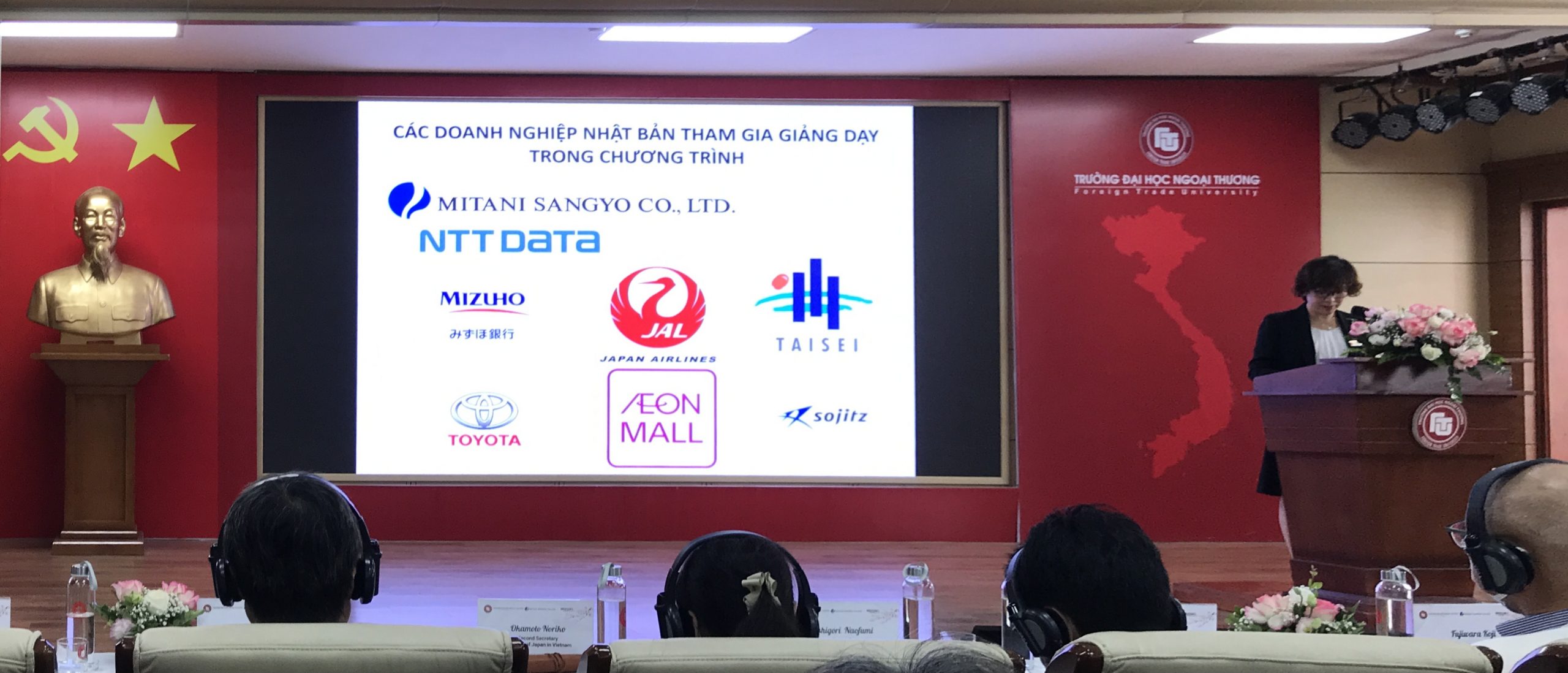 On this regard,  Deputy Minister of Education and Training of Vietnam, Mr. Nguyen Van Phuc said: "The internationalization of higher education in recent years is one of the topics receiving great interest, affecting the higher education system, which is highly valued by the Government of Vietnam and the Ministry of Education and Training." He also thanked the Government and Japanese businesses for the great efforts in the past time, which opened up many opportunities and effectively supported educational institutions in general and Foreign Trade University in particular.
On behalf of the Government of Japan, Ambassador Extraordinary and Plenipotentiary of Japan in Vietnam Yamada Takio congratulated and expressed that the program is an unprecedented training program. He hopes that through this the program, students will gain the in-depth knowledge about Japanese-style management and proficiency in Japanese and be a bridge between Japan and Vietnam in the near future, celebrating the 50th anniversary of the establishment of diplomatic relations between the two countries in 2023.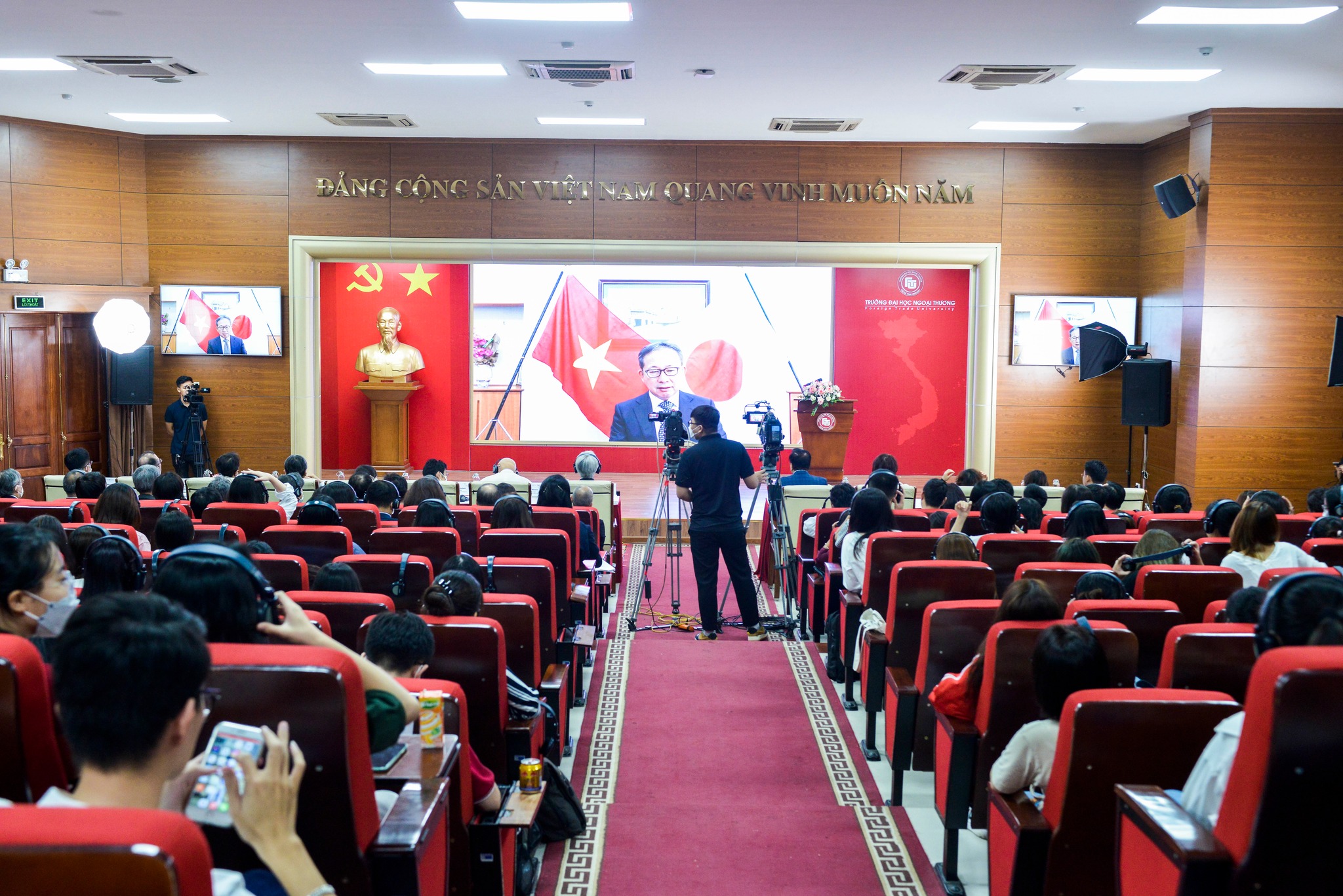 At the course, AEON MALL will introduce students to a marketing strategy based on developing relationships with business partners and local communities. Through the recorded video, the president of AEON MALL Japan – Mr. Iwamura Yasutsugu congratulated all students. He expressed his hope that the course would be useful for students – future leaders of Vietnam.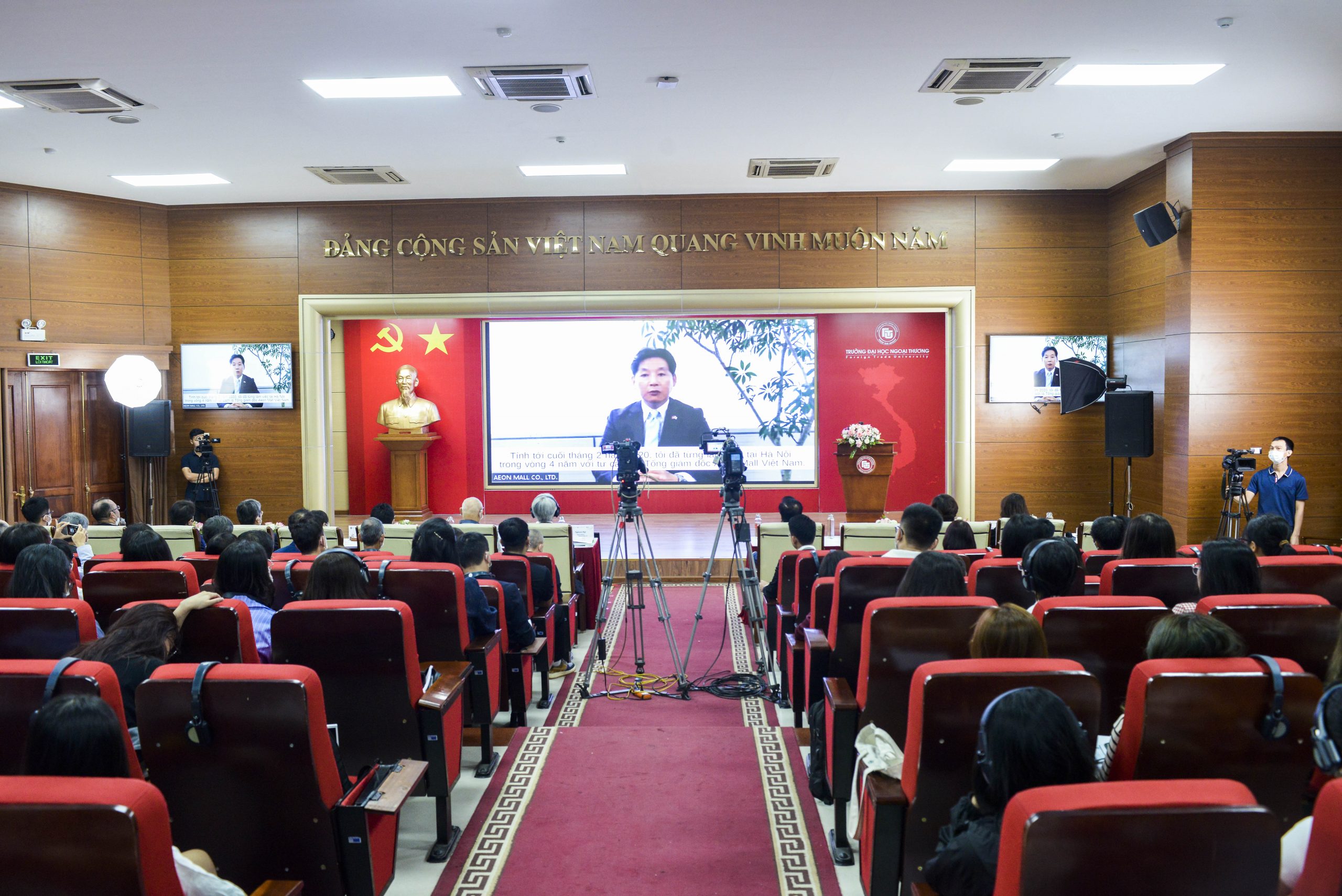 AEON MALL is a life design developer who always accompanies with the community and strives to create a new lifestyle for the future. Beside core business activities, the company always focuses on developing the young generation, promoting international friendship and cooperation, and contributing to the sustainable development of regional communities where we land our feet.