Participating in the "Firefighting Hero" contest this year, over 200 contestants have gone through two exciting sections: Theory and Practice exams. In the Theory section, staff members need to complete 20 multiple-choice questions and 1 practical essay.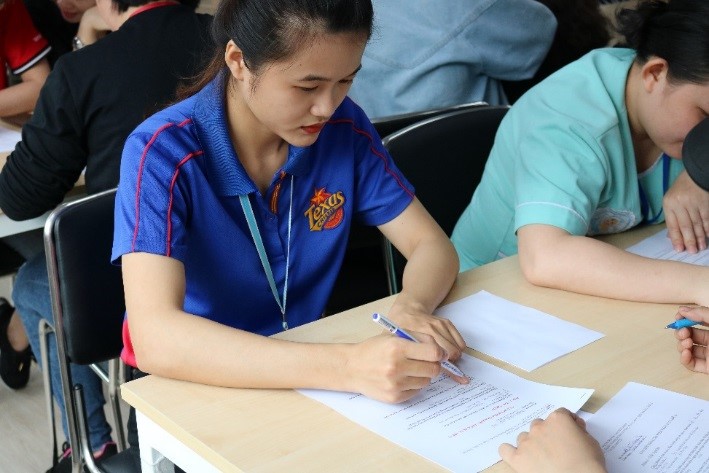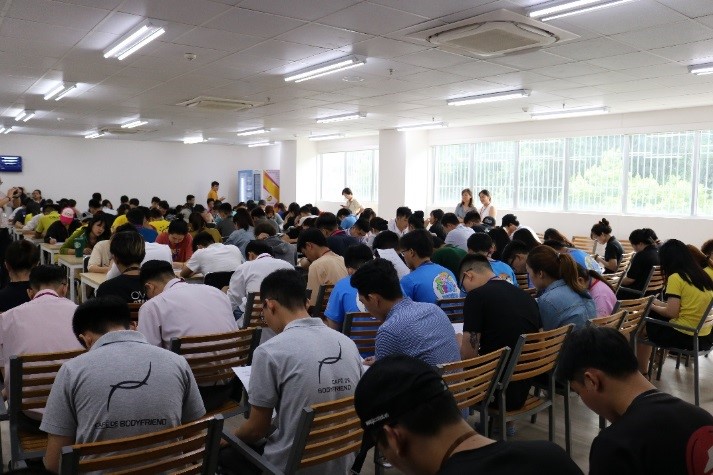 After completing the Writing ection, all contestants continued to take part in the attractive and interesting Practice exam. Each group of contestants participated in an assumed fire situation with some challenges of obstacle racing, first aid giving and fire extinguishers using to put out the fire. The Practice parts of all contestants took place very enthusiastically with impressive performances.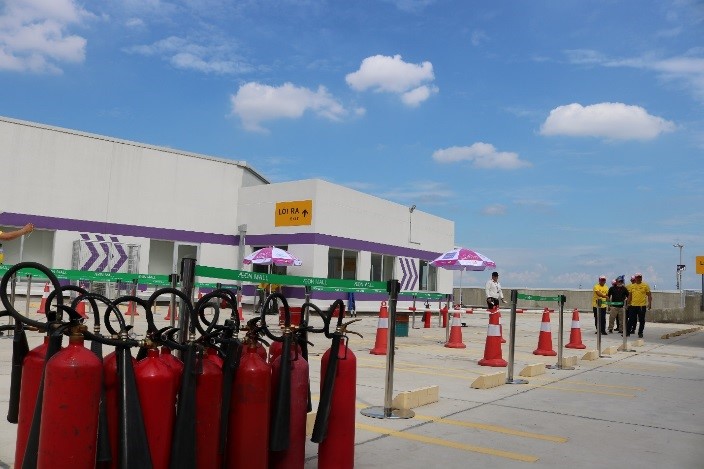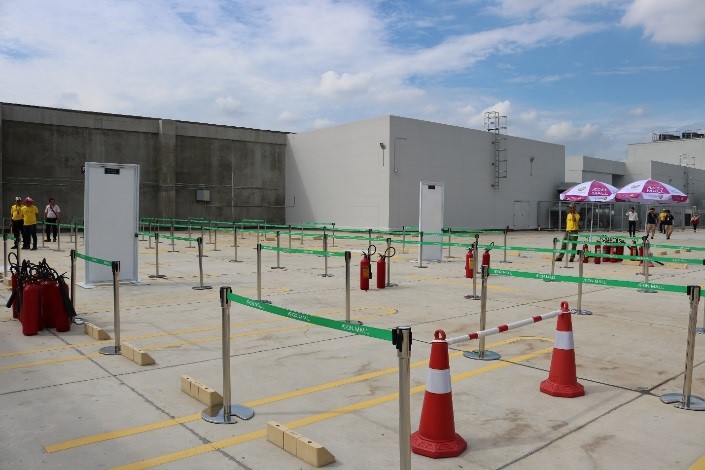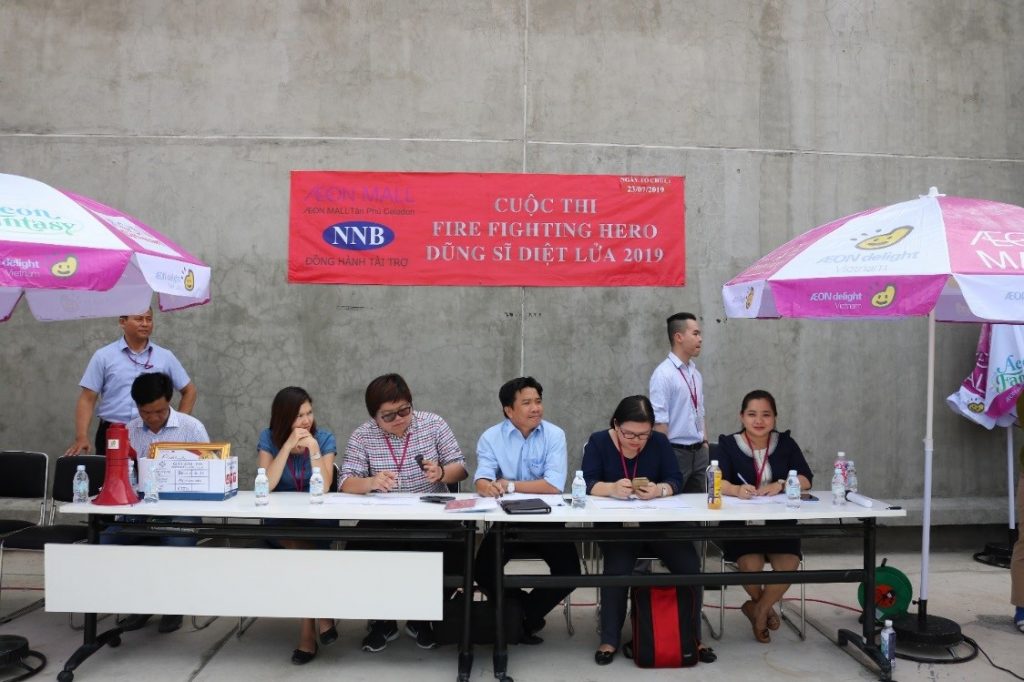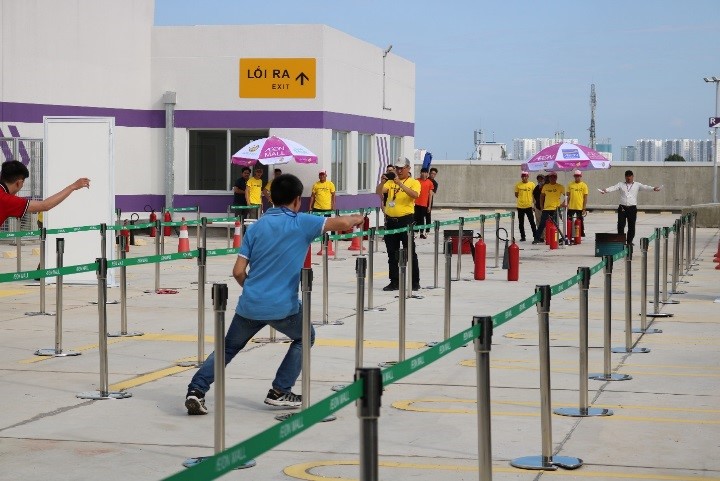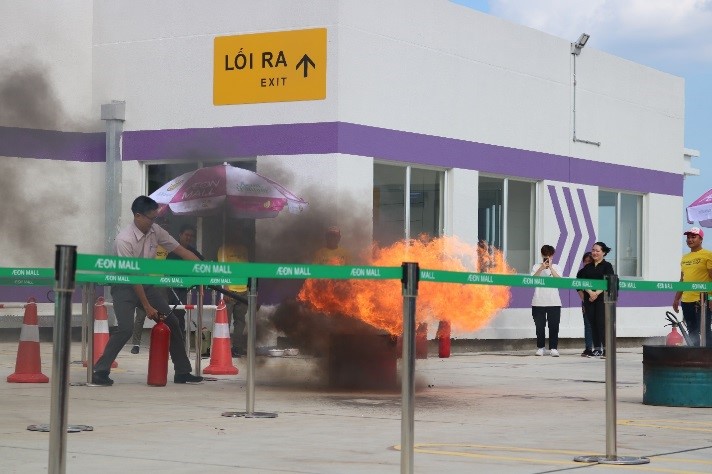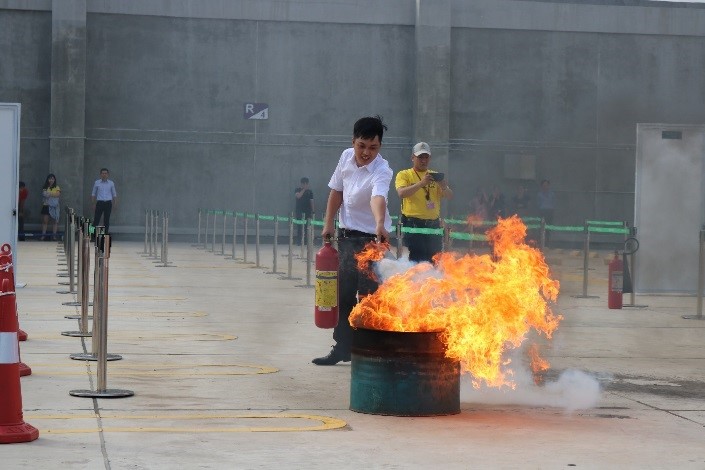 The 2019 "Firefighting Hero" contest also welcomed the enthusiastic participation of AEON MALL Binh Tan & AEON MALL Binh Duong Canary Operation Departments, Fire Prevention and Fighting Local Team and NNB co-sponsor.
Moreover, there were special opening performances from MK restaurant and tiNiWorld amusement park, which contributed to the exciting atmosphere of the contest. Interesting music and dances have made the atmosphere become hotter than ever.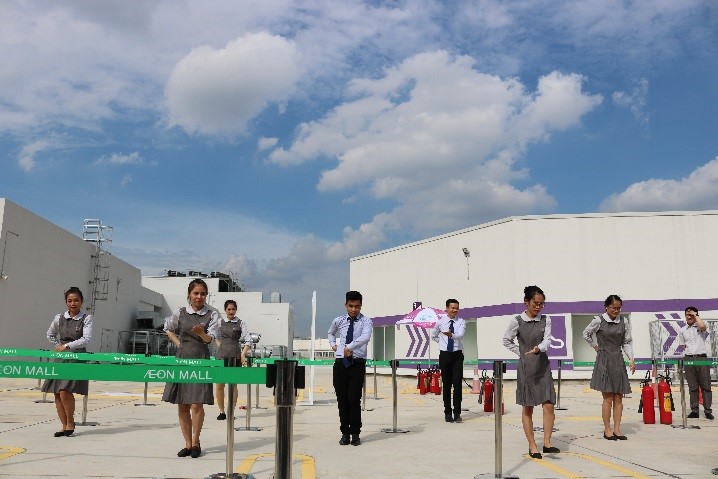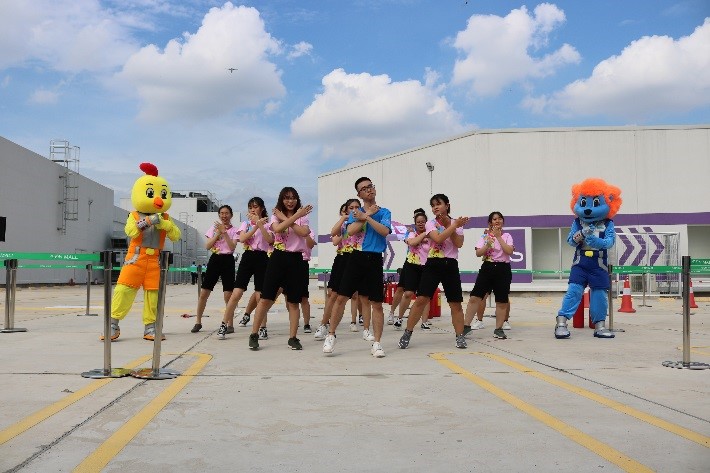 At the end of the two Writing and Practice exams, the contest has found out the best winners. 01 individual award for the contestant with the highest score in the Theory section along with 5 team prizes were awarded to the 5 best performing teams in the Practice section.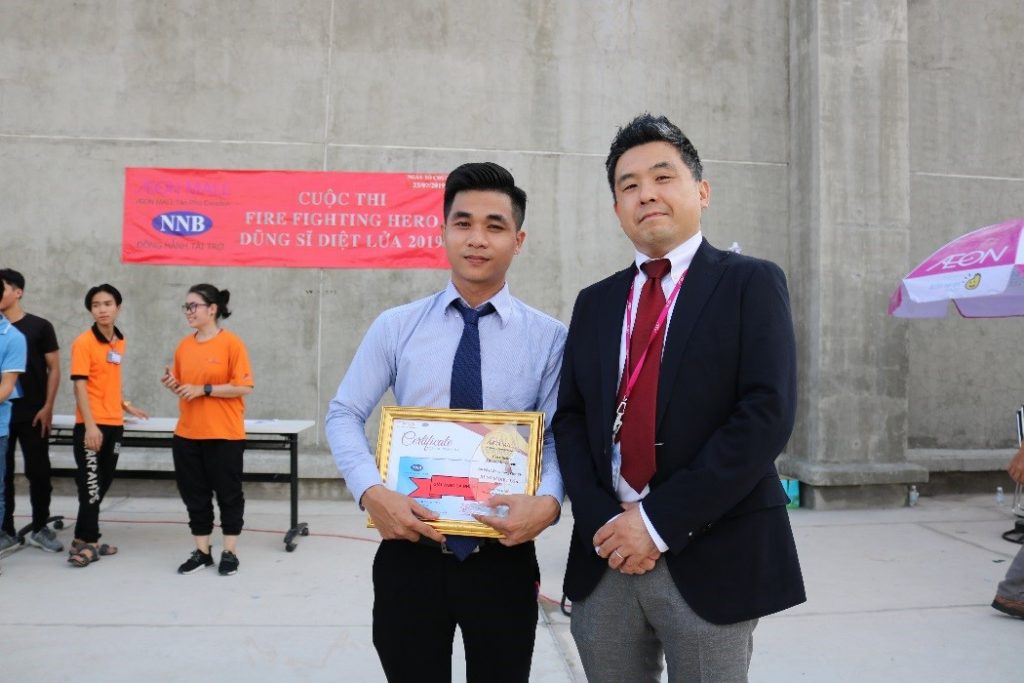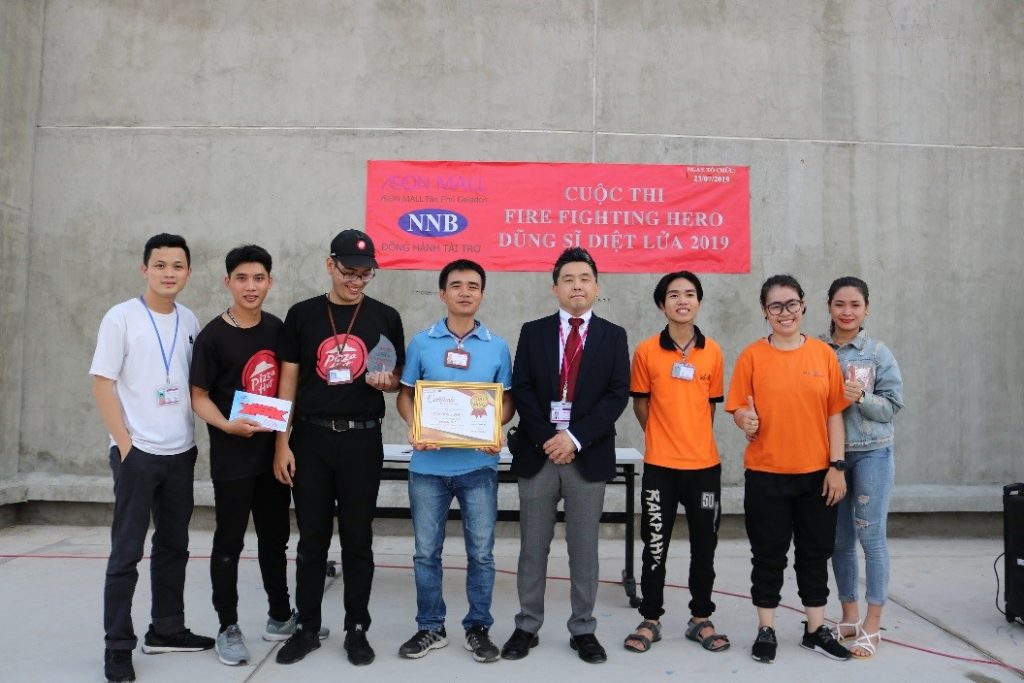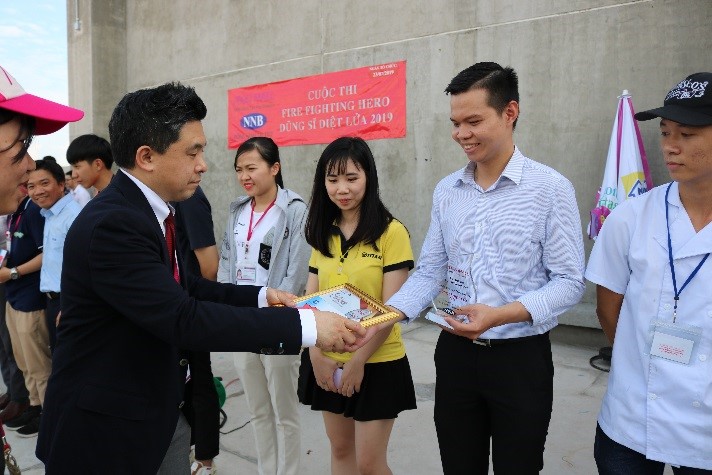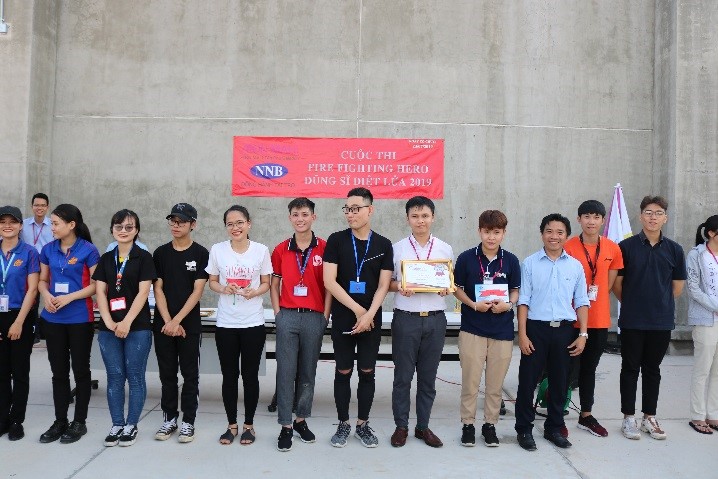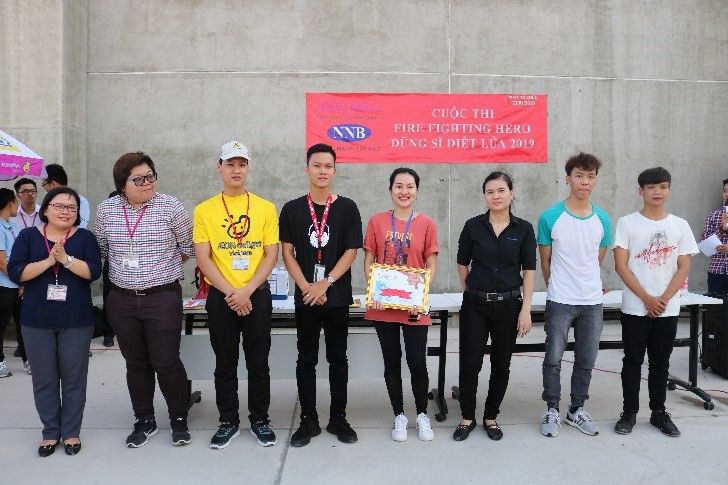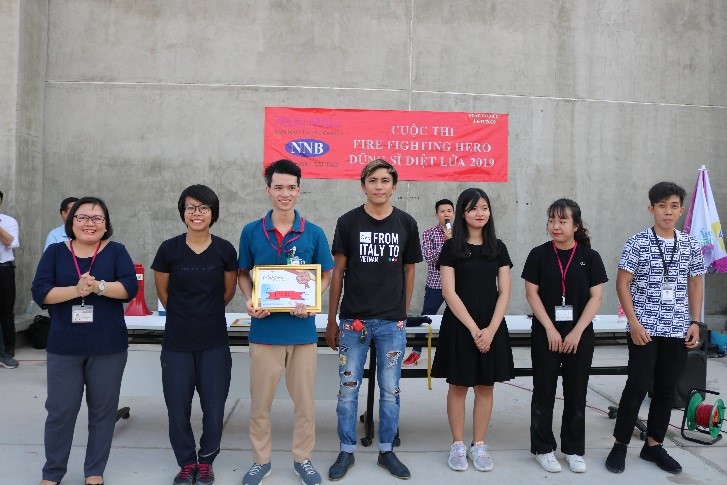 The 2019 "Firefighting Hero" contest is a useful and practical playground for all employees of AEON MALL Tan Phu Celadon. With the desire to improve employees' knowledge about how to use fire protection tools as well as handling and remedial skills when incidents occur, and at the same time, help to escape when sudden fire spreads, the contest hopes to continuously receive the support and participation of everyone in the following years. For a safe and healthy work environment, let's fight together!