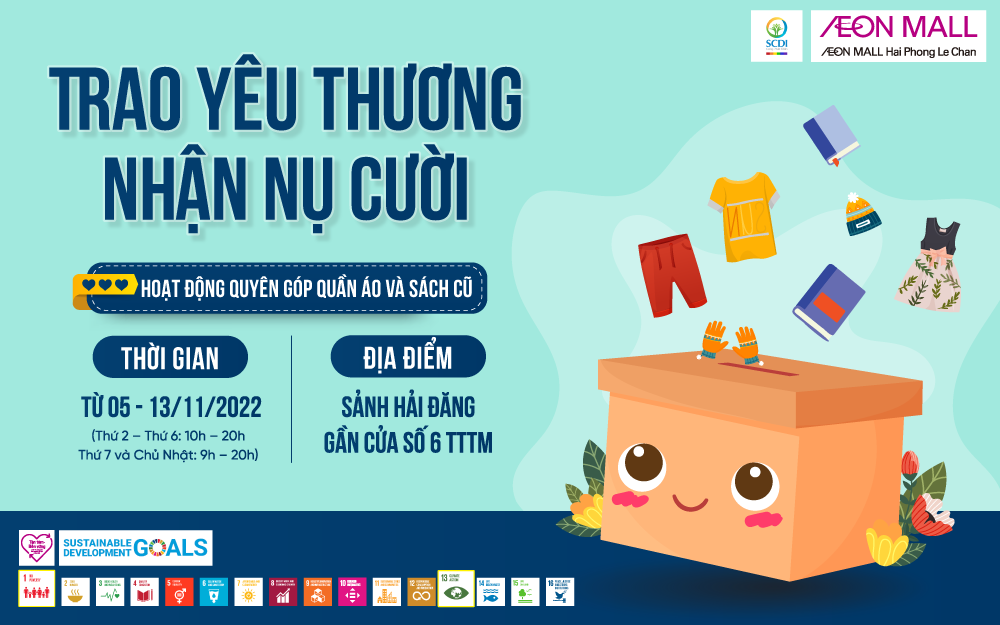 Within one week, the event received a total of 9,615 kg of clothes and books which were still in good condition. These items carried along the warm hearts of many customers coming to AEON MALL Long Bien, AEON MALL Ha Dong, and AEON MALL Hai Phong Le Chan.
The donated clothes and books were given to the people in need in three provinces: Dien Bien, Hai Phong and Nghe An via the support of Center for Supporting Community Development Initiatives (SCDI).
On 19th and 20th December 2022, representatives of AEON MALL and SCDI visited and presented gifts to people in 4 mountainous communes: Chau Hoan and Dien Lam of Quy Chau district, Tien Phong and Chau Kim of Que Phong District, Nghe An Province.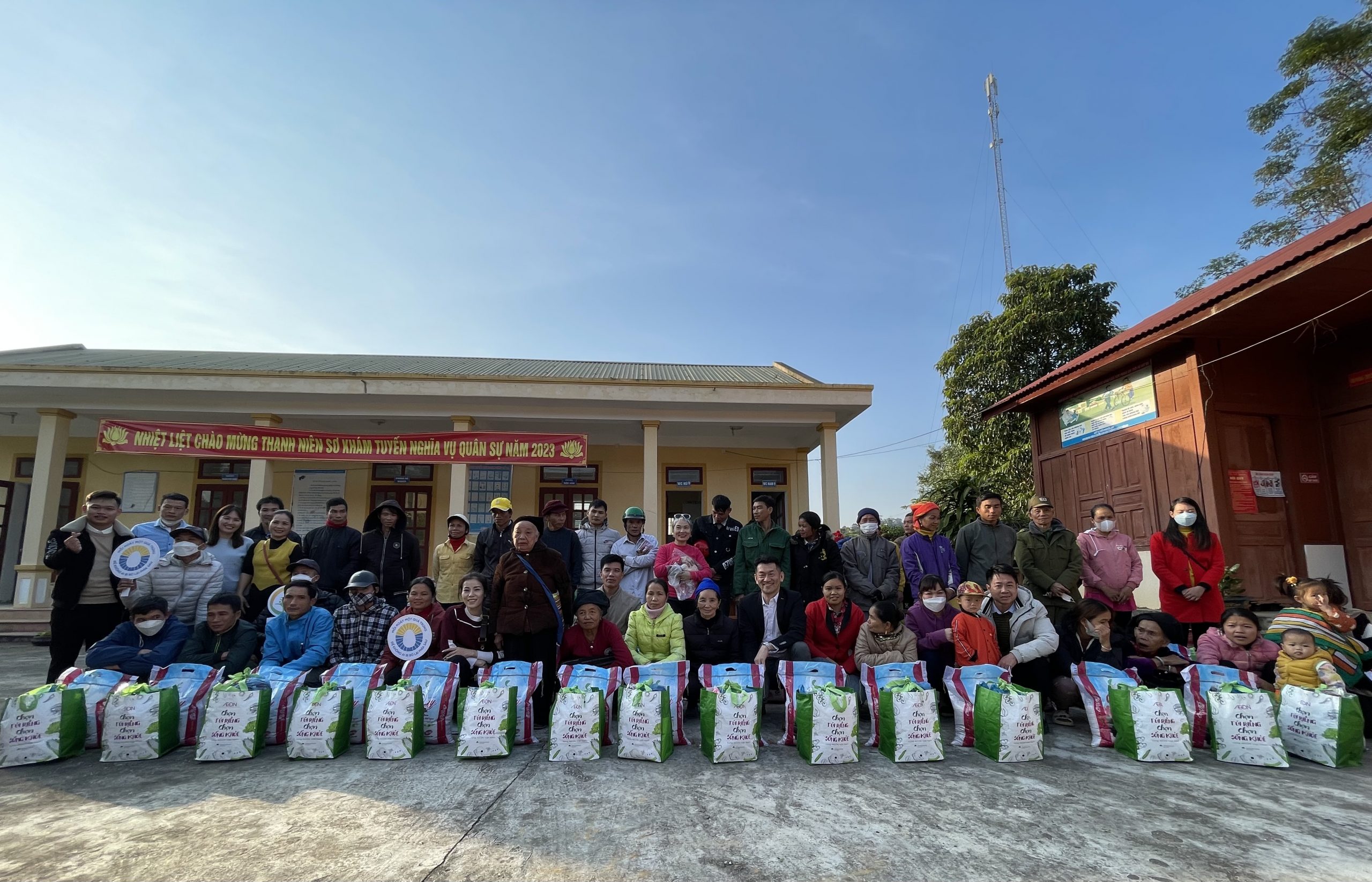 Quy Chau and Que Phong are mountainous districts with complex terrain in Nghe An province, Vietnam. Specially, Que Phong district shares borders with Laos where are the home of numerous Thai and Khmu people, they still struggle to make a living because of the lack of employment and money. In which, drug-related problems even make negative impact on some of the families.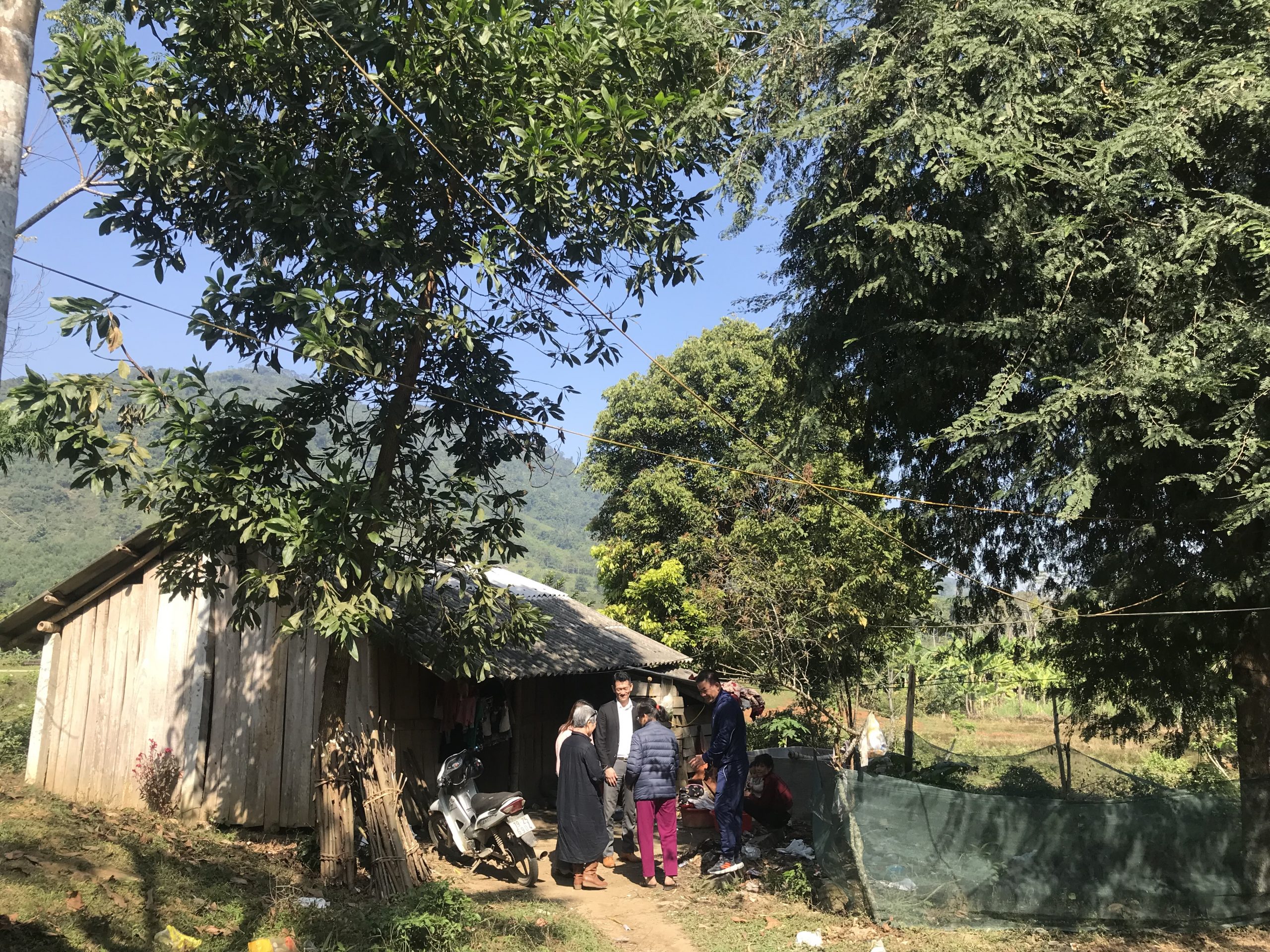 After visiting some families, especially Nghia's family in Que Phong district, Ms. Khuat Thi Hai Oanh, Director of the SCDI mentioned: "This commune is located in a beautiful valley, gentle fields, green mountains. There is Nam Giai River with round rocks and dreamlike clear water. However, every family I visit makes my heart hurt. There is much to be done to ease the suffering of young people like Nghia from poverty.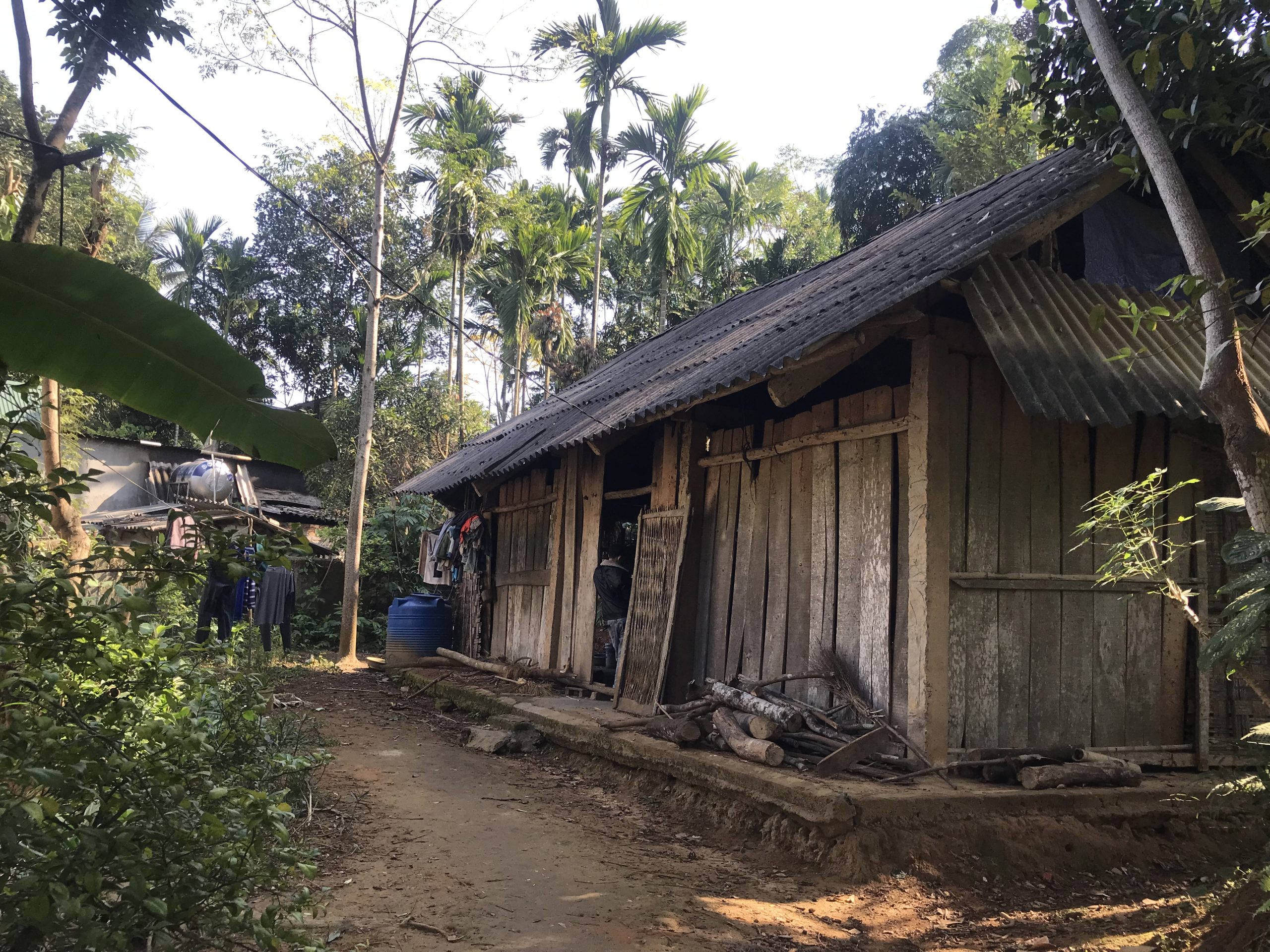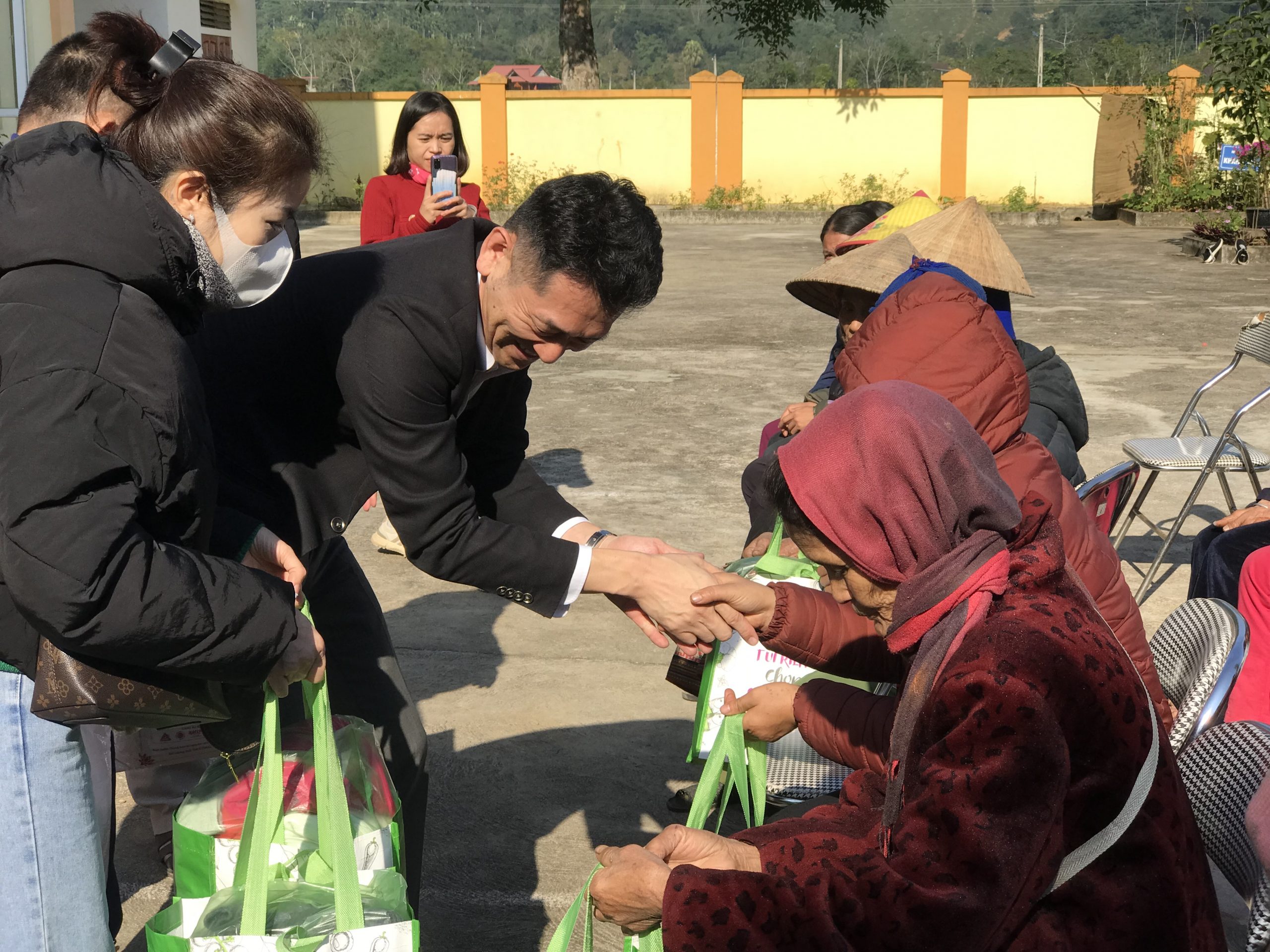 Director of AEONMALL Vietnam, Mr. Fujimoto Yasuhisa, shared: "Our corporate social responsibility activities have helped us to have a better understanding of Vietnam and the people here. We would engage with the local community more and more, in the hope that people will enjoy happy life.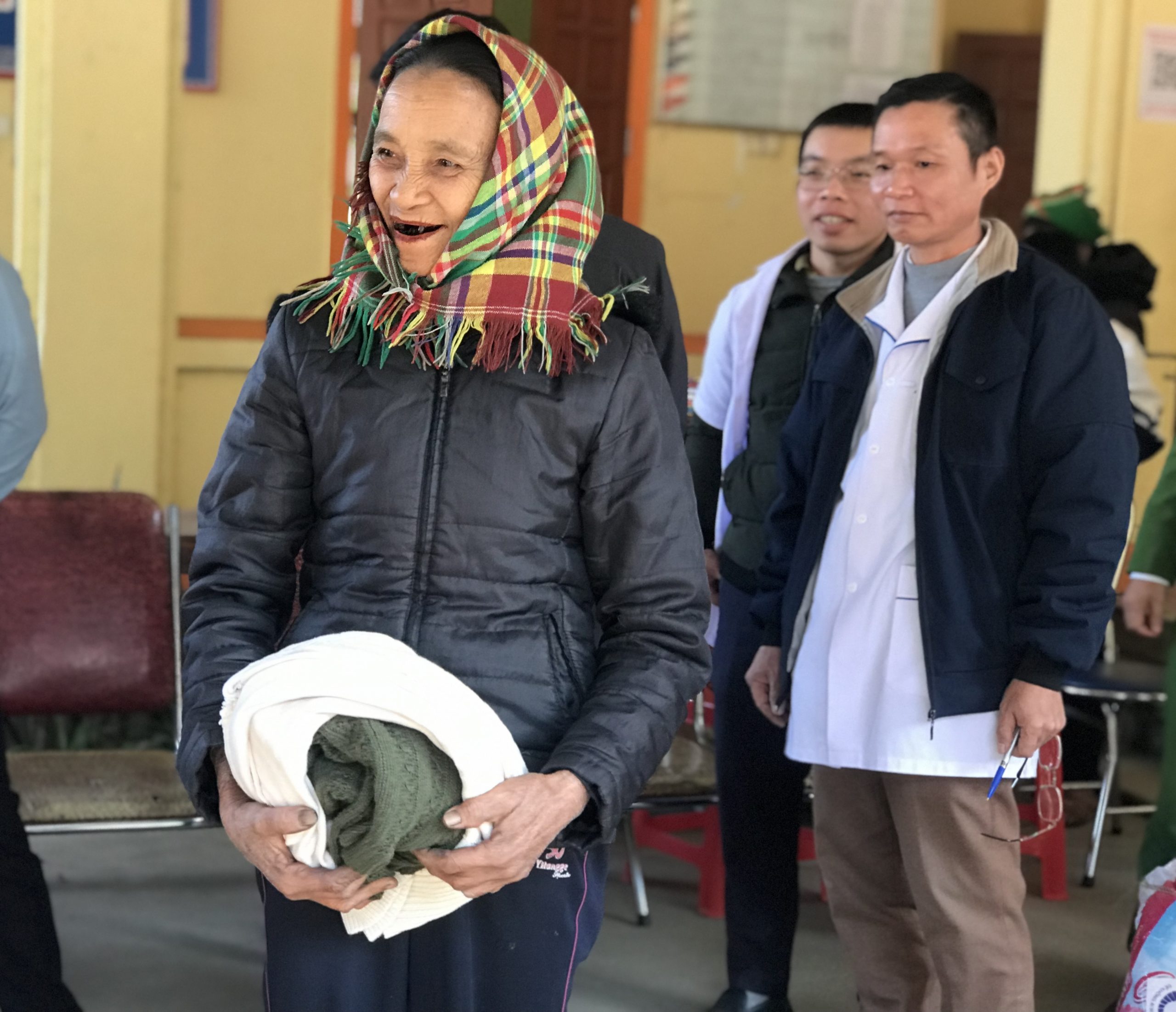 Through this activity, AEON MALL and SCDI are delighted to deliver the love from customers to remote areas and receive the positive response of localities.
AEON MALL will continue to accompany with customers to carry out many meaningful activities, spread more love; and "leave no one behind".