---
In the coming time, AEON MALL will continue to make efforts with the assistance of customers and local communities, to carry out sustainability initiatives for the earth, towards the future.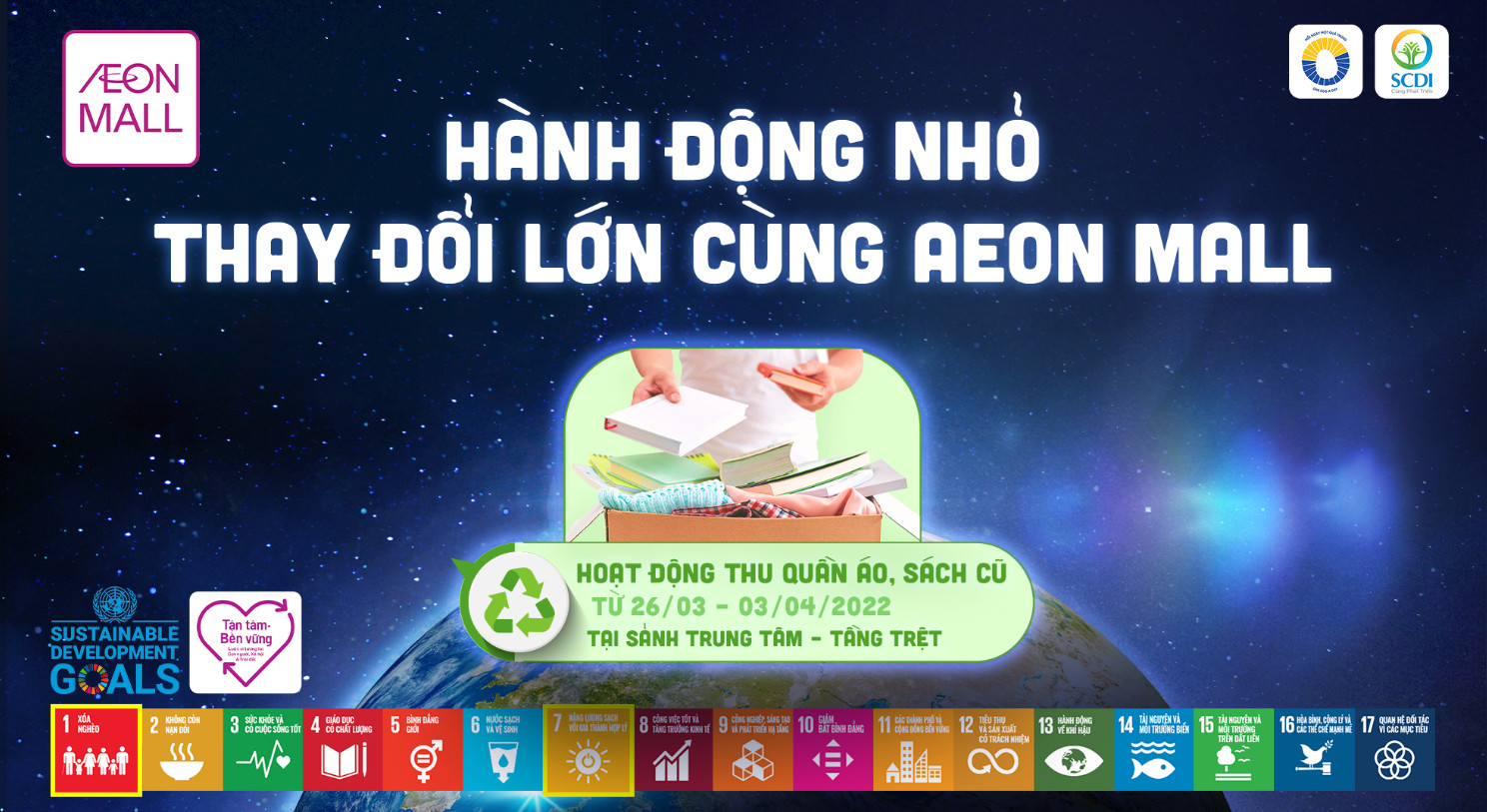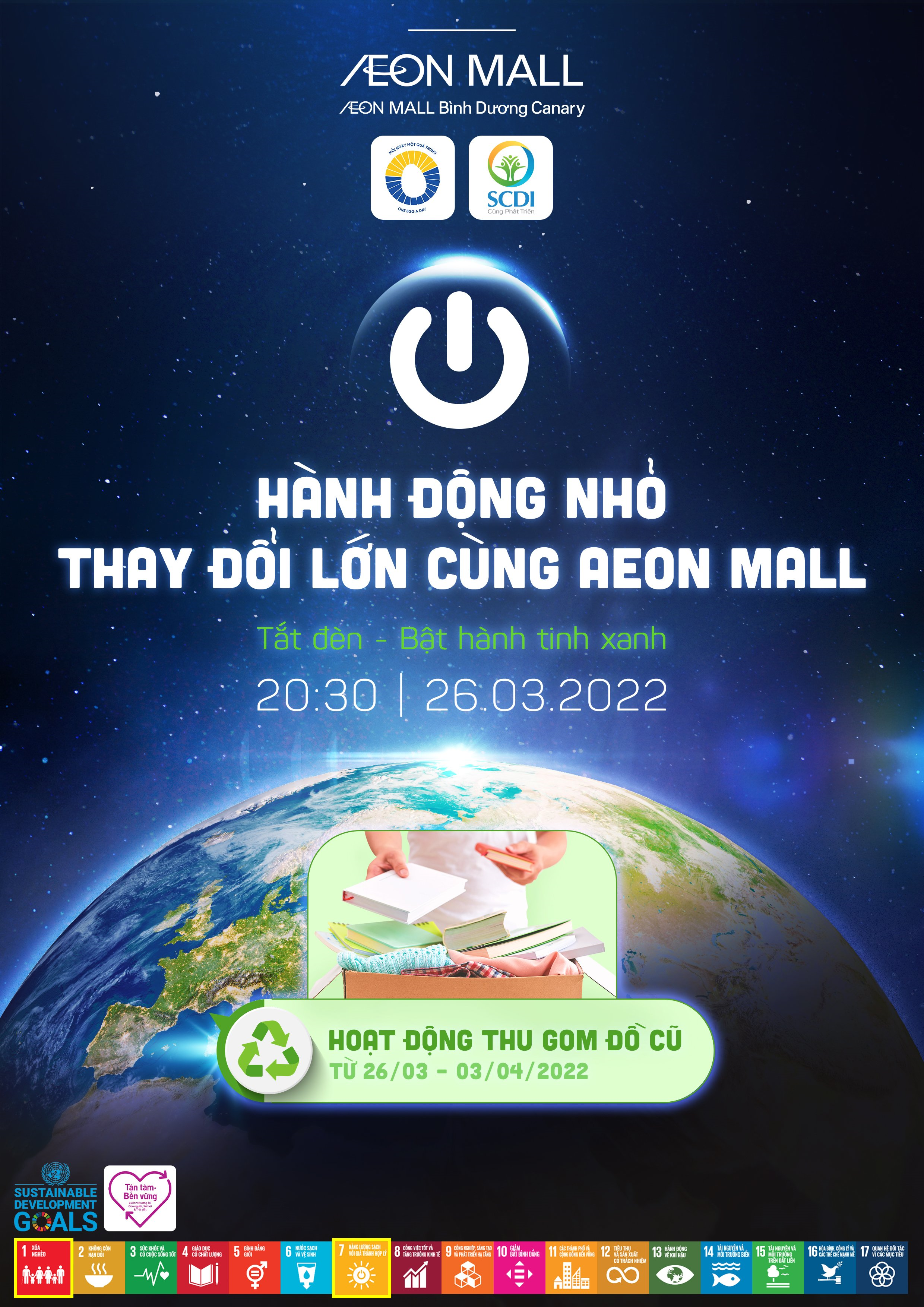 All AEON MALLs in Vietnam will proceed to turn off unnecessary lights and electrical equipment in public areas to conserve energy and lower CO2 emissions, which will aim at reducing global warming.
Implementation Date: 26th March 2022
Implementation Time:
18:30-20:00   AEON MALL Bình Dương Canary
18:30-20:30   AEON MALL Tân Phú Celadon
19:30-20:30   AEON MALL Bình Tân, AEON MALL Long Biên, AEON MALL Hải Phòng Lê Chân
20:30-21:30   AEON MALL Hà Đông
※ Due to different scale, each shopping mall is expected to save about 1100 kWh – 3000 kWh / shopping mall.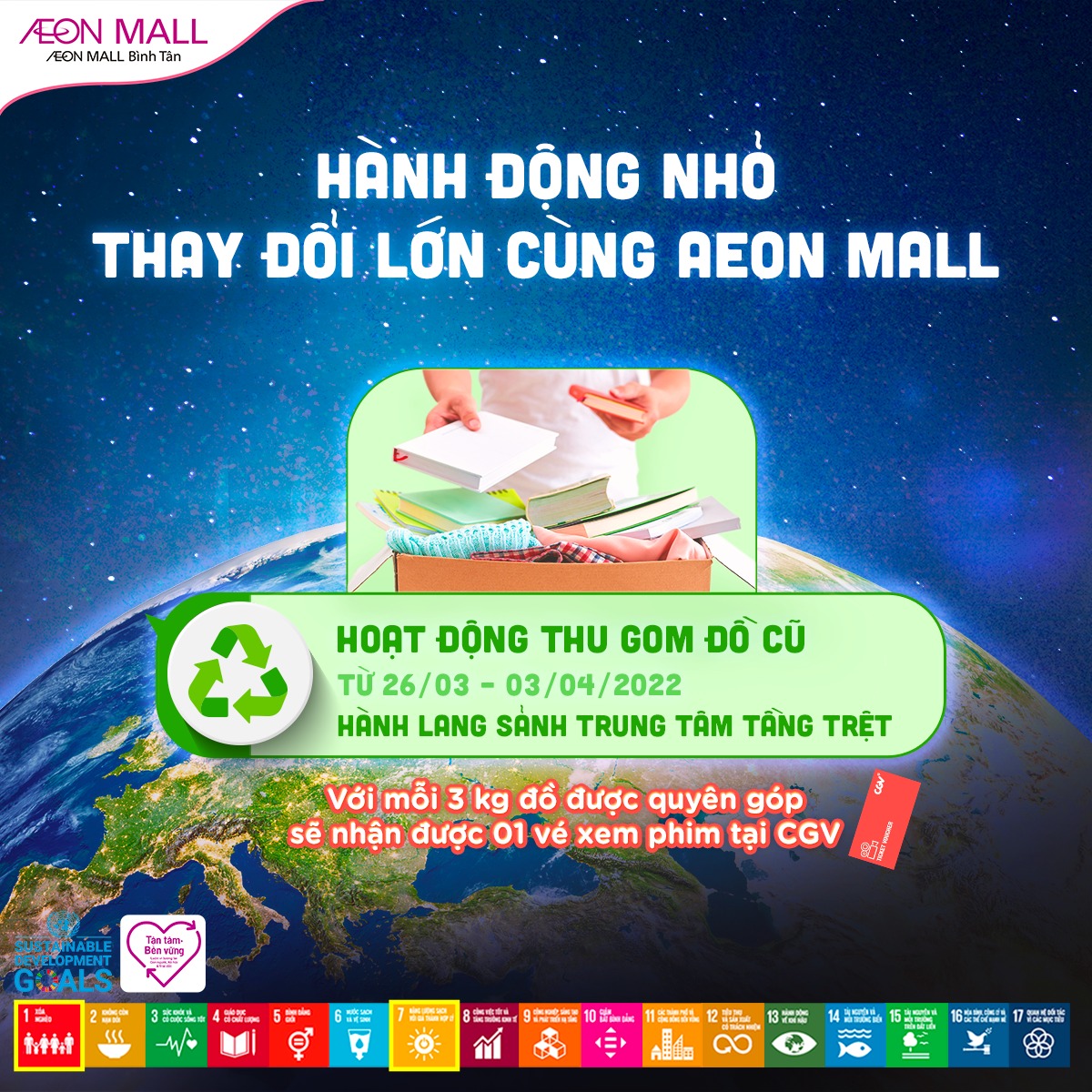 From 26th March to 3rd April, 2022, three AEON MALLs in the South corporates with SCDI (Supporting Community Development Initiatives) to hold a donation activity and encourage people to hand their books and used clothes to the "Green Clothing" Wardrobe. All of the donated books and clothes will be supported the poor in the Central Highlands and the place where SCDI is currently implementing their projects.
Implementation Time: 26/03/2022 to 03/04/2022
Location:
AEON MALL Binh Duong Canary
AEON MALL Tan Phu Celadon
AEON MALL Binh Tan
Each shopping mall have prepared gifts to appreciate those who have donated to the "Green Clothing" Wardrobe activity as the gratefulness for accompanying the program. For more detail, please kindly visit each shopping mall's website or facebook page.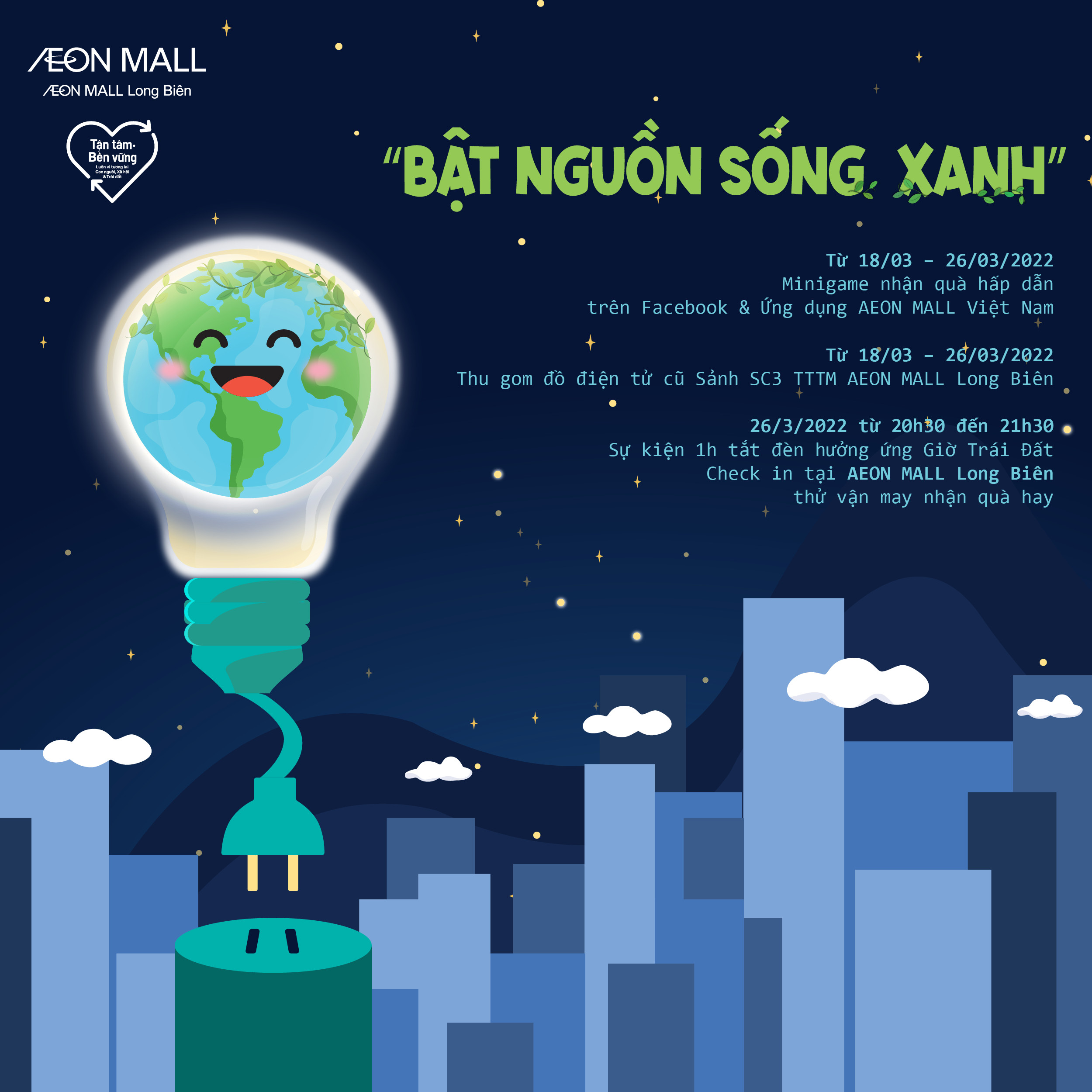 With the aim of reducing e-waste and promoting a green lifestyle, AEON MALL Long Bien prepares a collection spot at shopping mall called "Turn on green living sources" to collect e-waste. Each customer who brings electronics devices to the collection spot and check-in on the AEONMALL Vietnam app will receive a gift. Collected electronic items will be repaired and sent to underprivileged children.
Implementation Time: 18/03/2022 to 26/03/2022
Location: AEON MALL Long Bien
※ For further information, please kindly access each shopping mall website or Facebook page, as the activities at each will be different.