In this program, high school students from Asian countries get together to discuss social issues by teams in English as a common language. Students from different backgrounds cultivate attitudes that are accepting global perspectives and each other's values through discussion.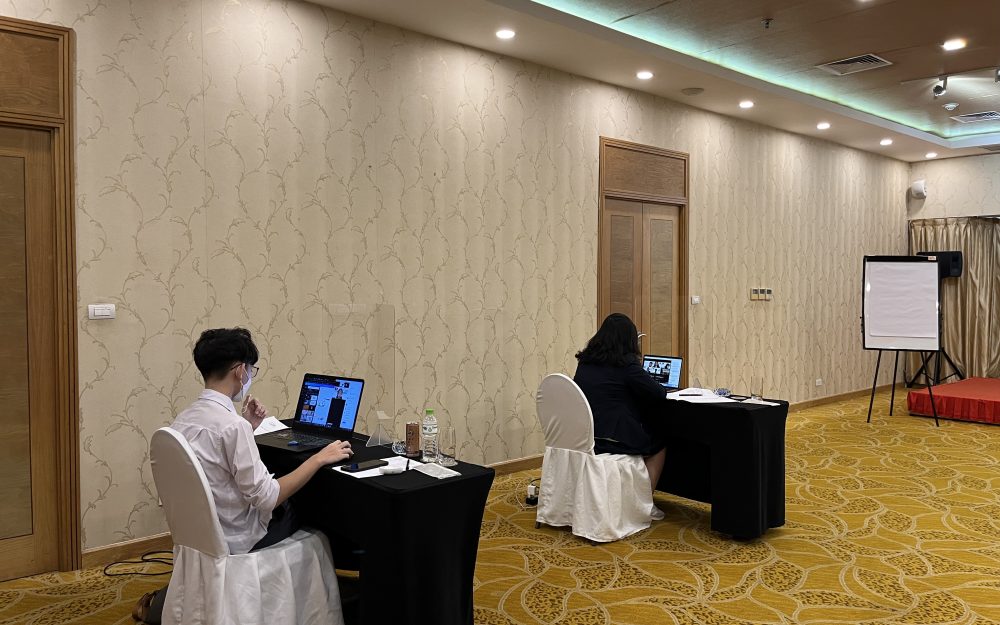 The theme of this year's program is "The future of food from the perspective of sustainable food consumption". Through lectures and group discussion, high school students are aware of what producers and consumers can do to achieve sustainable food consumption. At the same time, through the program participants will consider solutions and take measures in order to change their consumption style and eating habit.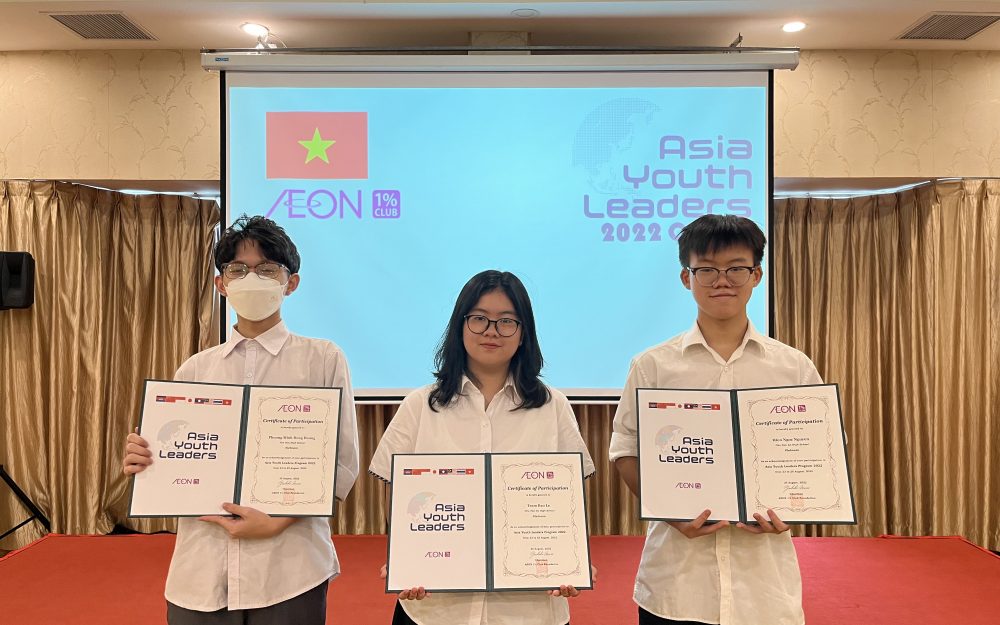 Le Bao Tram – student of Chu Van An High School shared "I feel honored to have been chosen to participate in this year's program. Through lectures from experts, I have access to new knowledge on food topics. In addition, I have the opportunity to meet many new friends from Asian countries. I had 3 days of memorable experiences with future young Asian leaders."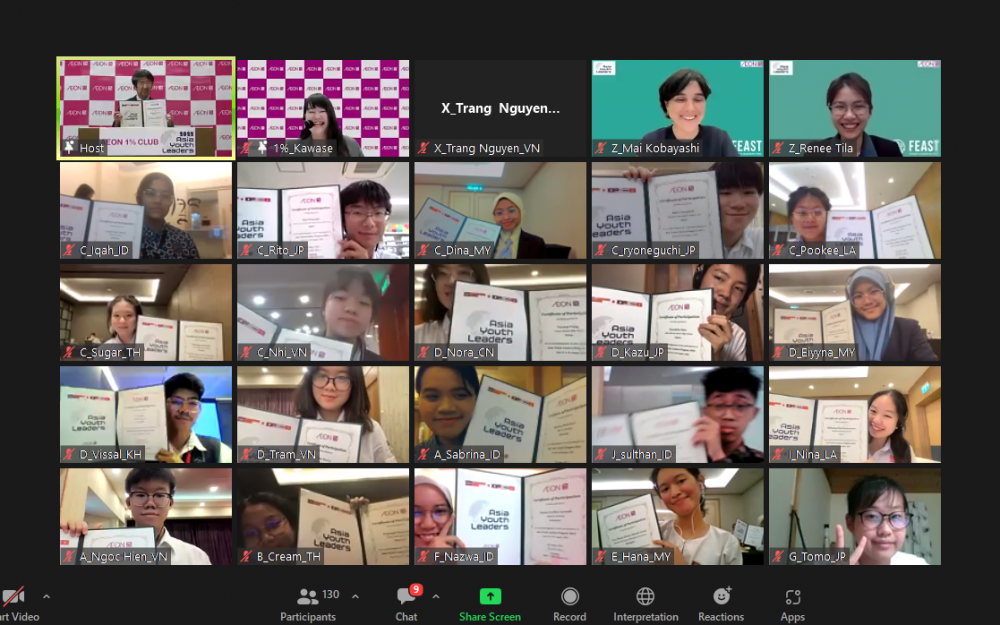 In company with business activities, AEON Group including AEONMALL Vietnam always focus on building and developing sustainable activities to contribute to the local community. The AEON 1% Club Foundation was established to develop a variety of activities, focusing on sound development of the next generation, promotion of friendship with foreign countries, and promote the sustainable development of regional communities where we land our feet.