The sakura tree planting event at Hoa Binh Park was first launched in 2017; after two years of implementation, the AEON Environment Foundation, supporting by AEONMALL Vietnam, has planted a total of 700 sakura trees in Hoa Binh Park, Ha Noi. In 2019, to continue the journey of more green trees initiated by the capital authority, 1000 sakura trees from Japan have been brought to Vietnam and planted by 350 volunteers from AEON Group's subsidiaries, Mizuho Bank as well as partners and university students.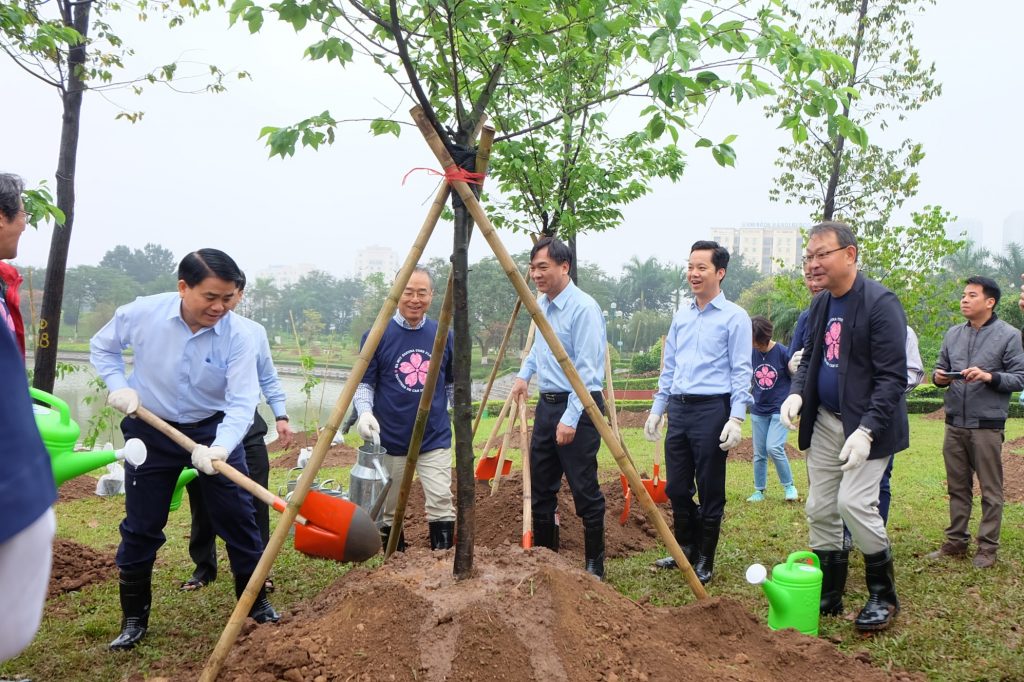 Mr. Iwamura Yasutsugu, General Director of AEONMALL Vietnam stated: "One of the core values that AEON Group and AEONMALL Vietnam strive to deliver when operating in one country is to create happiness. By this annual meaningful activity, we expect to bring a tranquil space fulfilled with pretty sakura trees among the busy life of urban people."
To bring 1000 sakura trees from Japan to Vietnam, then help the trees bloom and lush, many Japanese and Vietnamese soil experts have worked together, studied and tested to find better fertilization methods, aiming to maintain the beauty and quality of Japanese sakura in Vietnam. Experts from two countries hope to raise rate of survived sakura trees from about 90% in 2017 and 2018 to a higher number in 2019.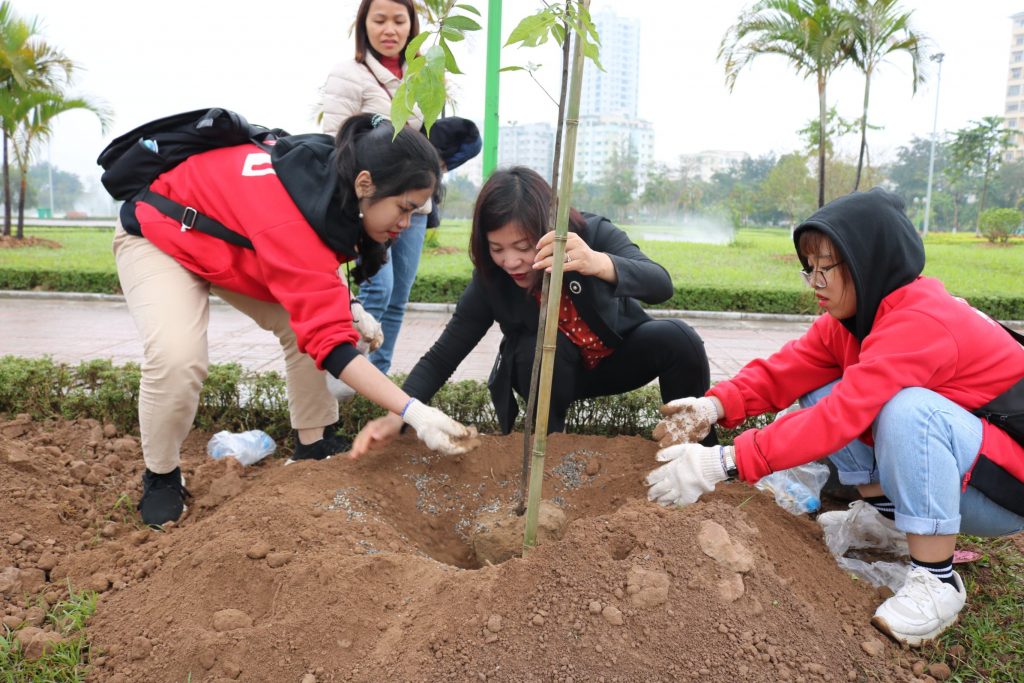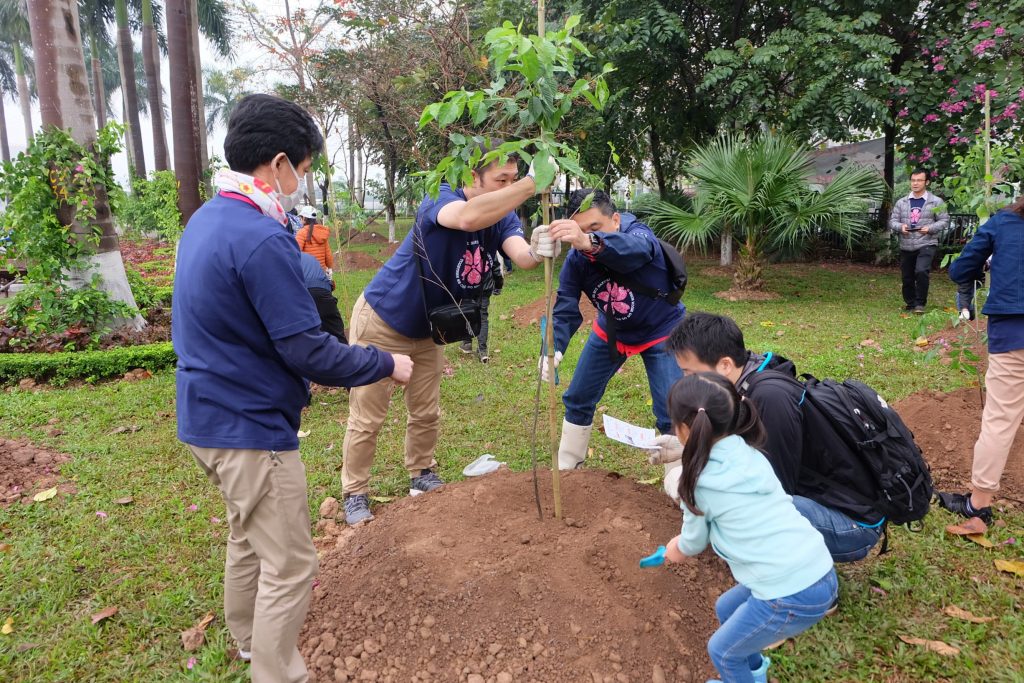 The annual sakura tree planting event not only help AEON Environment Foundation and AEONMALL Vietnam actively convey positive messages of planting trees for environmental protection but also bring a brand new fresh and vibrant atmosphere to the capital city; moreover, it creates an interesting green play space for citizens and make Hoa Binh Park an attractive destination for tourists while visiting Ha Noi.