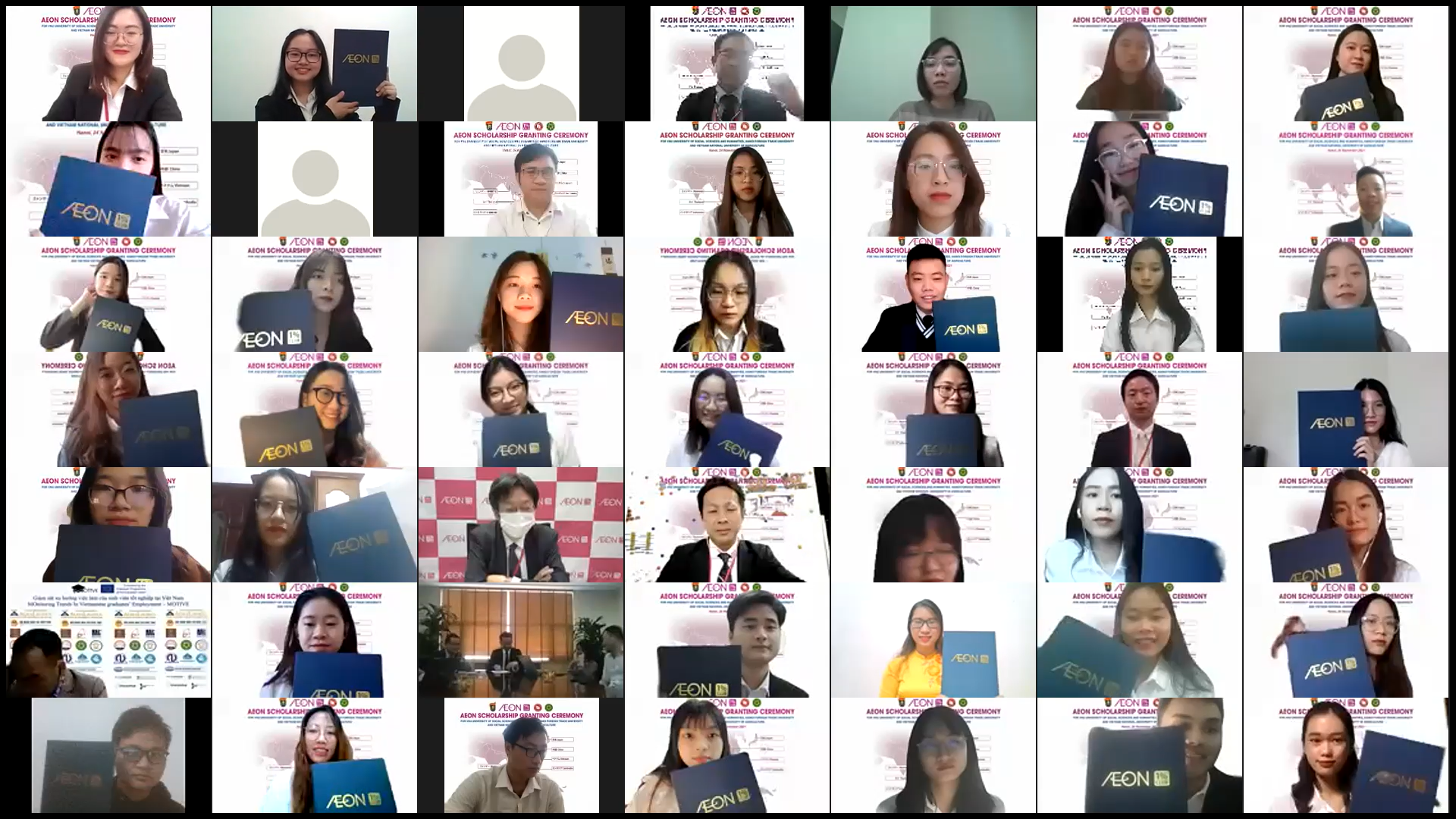 Speaking at the ceremony, Mr. Nagatsuma Hiroyuki – Senior General Manager of AEONMALL Vietnam Co., Ltd. shared that due to the complicated situation in of the pandemic in Hanoi and in compliance with the directive of Vietnamese Government, AEON Group decided to organize the Online AEON Scholarship Granting Ceremony, hoping to continue to contribute with the aim of fostering the next generation, strengthening friendship with other countries and developing sustainable communities.
"My advice is to make full use of your time at your university to further enhance your area of specialization to achieve your goals and improve your ability to adapt to changes. We wish you make your dreams a reality and it will enrich your life, benefit our communities.", Mr. Nagatsuma Hiroyuki shared.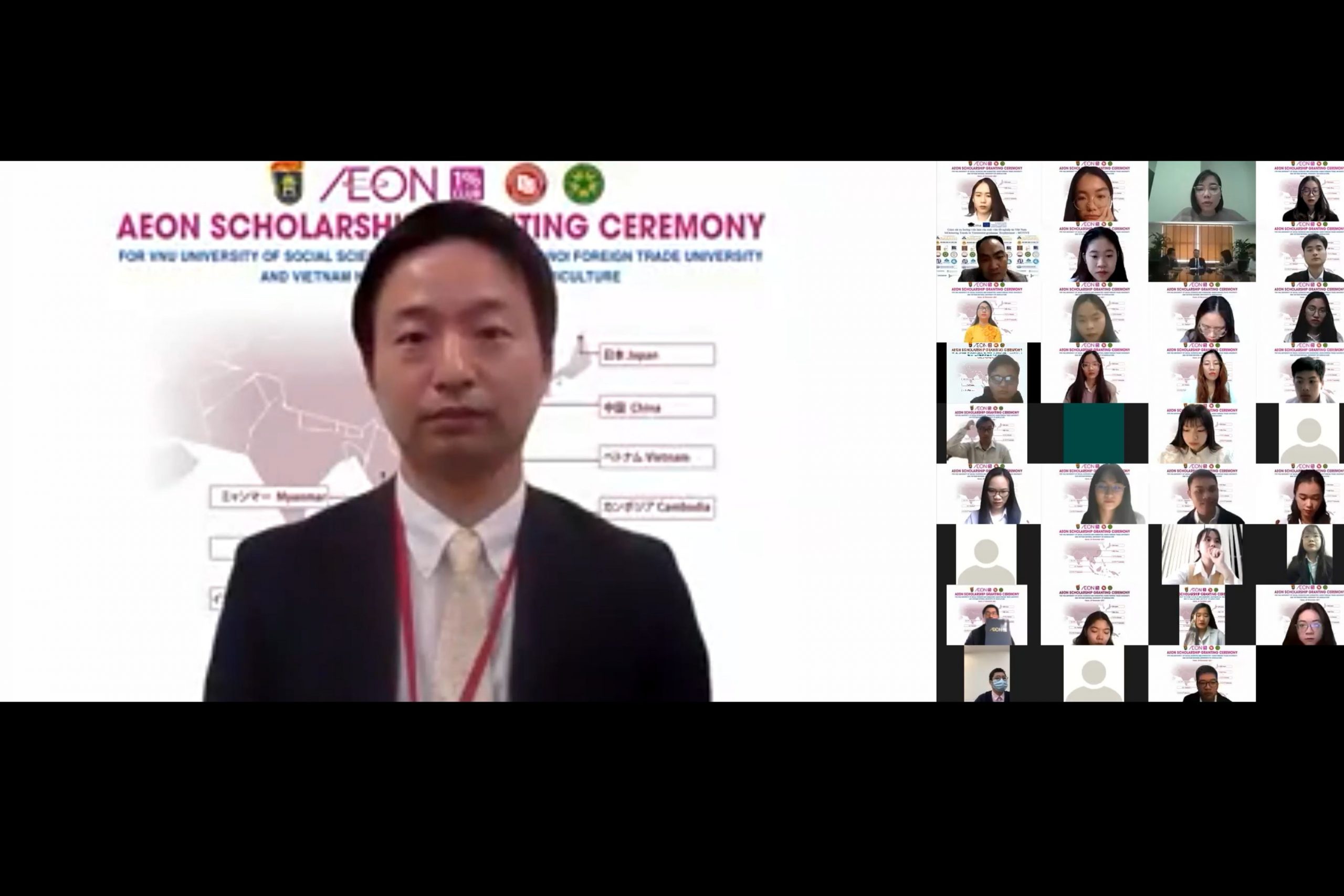 On behalf of universities, Ms. Pham Thu Huong – Vice President of Hanoi Foreign Trade University sent her sincere thanks to AEON Group, AEON 1% Club Foundation and other subsidiaries of AEON Group for providing financial support to nearly 1,000 students throughout the past 10 years via the AEON scholarship program , including Foreign Trade University students. This has brought our students with academic and career opportunities that help implement their plans and reach their dreams.
"Personally, I can feel the meaning and the spread of the program through the practical orientation such as Sound Development of the Next Generation, Promotion of Friendship with Foreign Countries and Sustainable Development of Regional Communities. This has shown great social responsibilities, community serving spirit of the AEON GROUP, as well as other member companies including AEONMALL Vietnam.", Ms. Huong shared.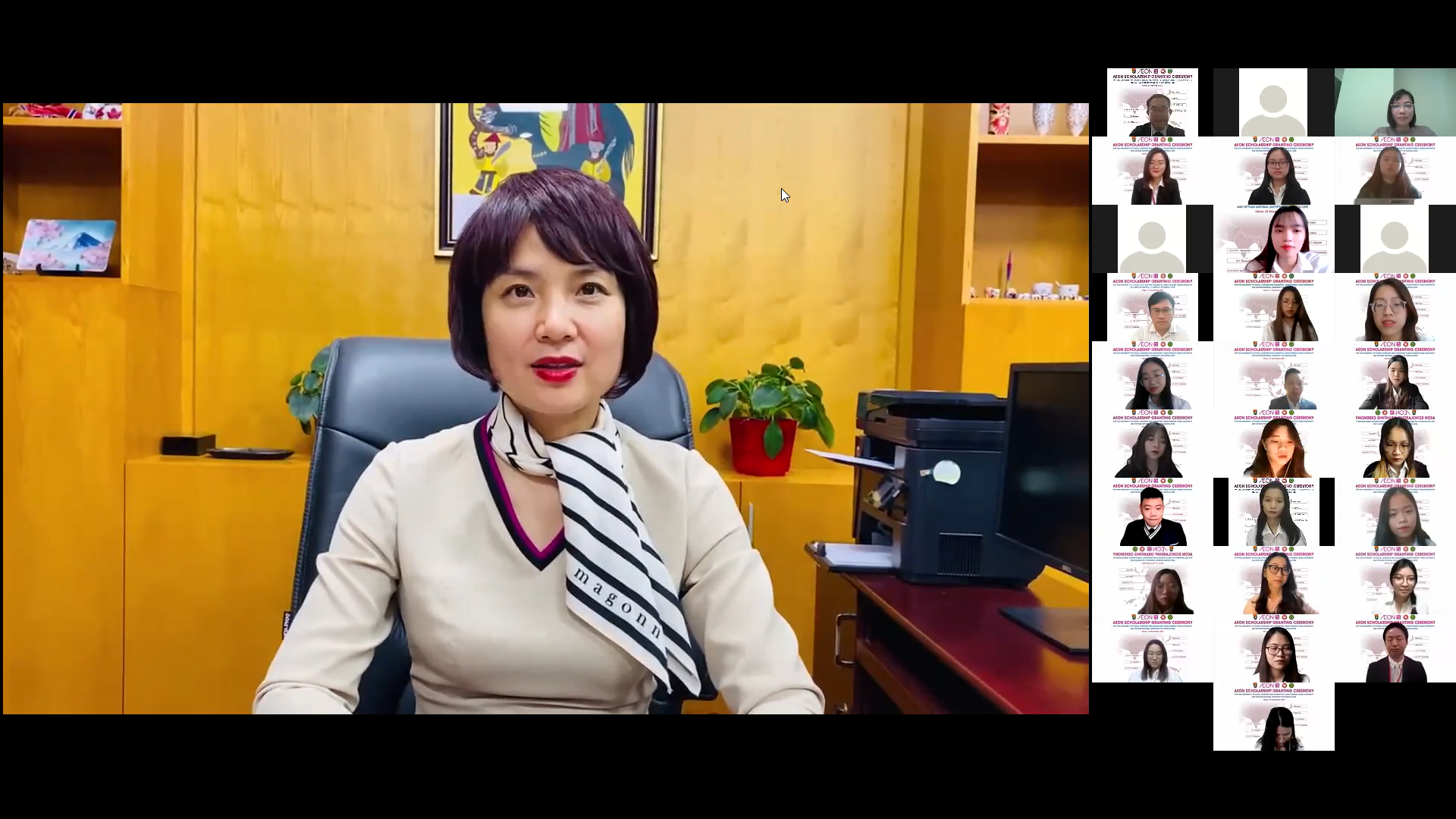 At the ceremony, the representatives of the scholarship students will present about topic "My dream" in English. In addition, students will be connected to a Vietnamese student who is studying in Japan and received the AEON Scholarship, thereby having the opportunity to learn and gain more motivation to pursue their future dream.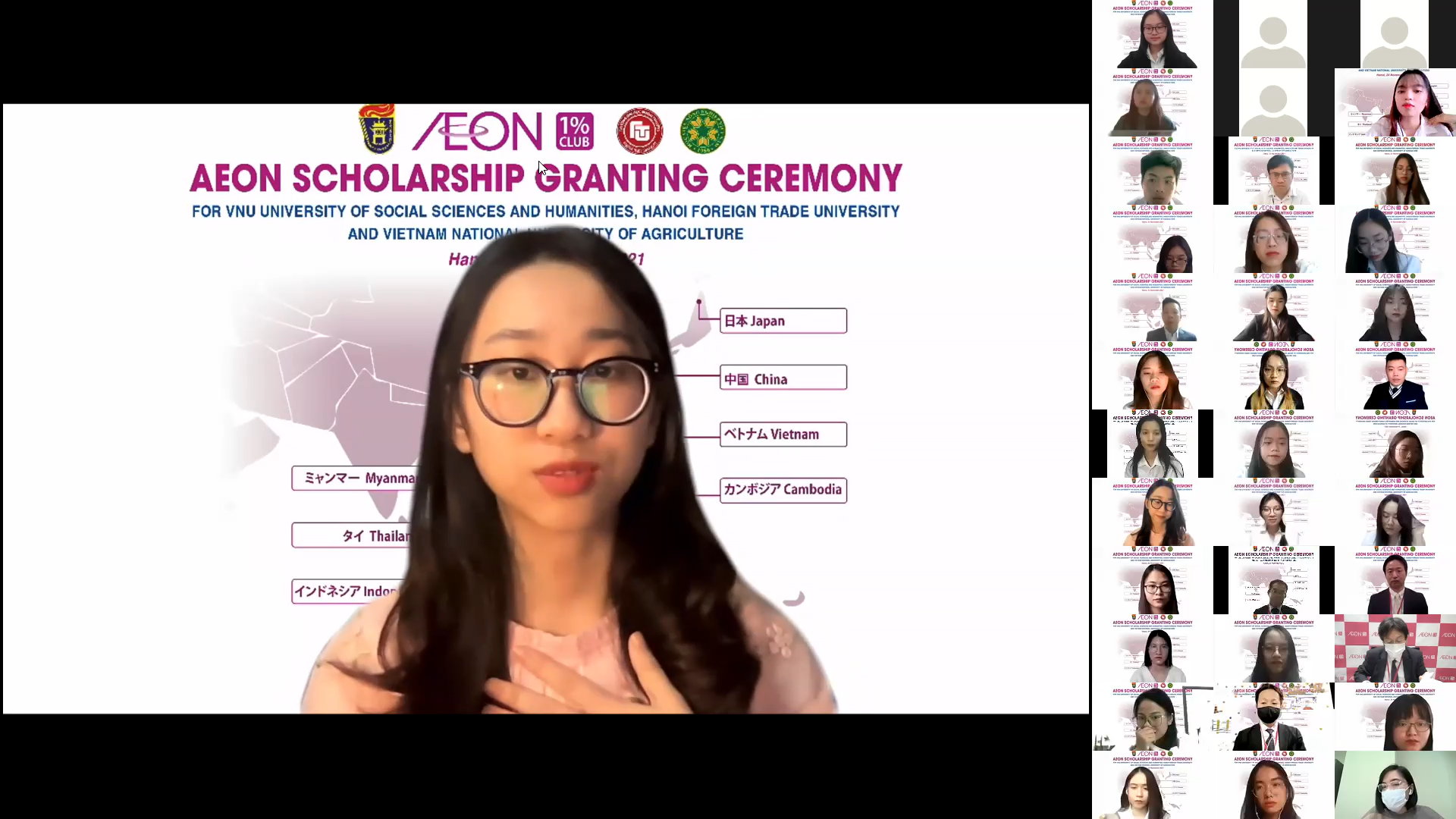 In company with business activities, AEON Group as well as AEONMALL Vietnam always focus on building and developing corporate social responsibility activities to support and contribute to the local community. The AEON 1% Club Foundation was established to develop a variety of activities, focusing on sound development of the next generation, promotion of friendship with foreign countries, and promote the sustainable development of regional communities where we land our feet.