Dong Nai Province, which is adjacent to Ho Chi Minh City, the country's largest economic city, has a population of approximately 3.1 million. The Province has developed as an important economic region in the South due to its extensive infrastructure and abundant labor force, and its track record of attracting many foreign direct investments (FDI).
Regarding the potential and strong development efforts of Dong Nai Province in recent time, AEONMALL Vietnam desires to cooperate with Dong Nai Province PC for investment of a regional Shopping Mall here.
Main content of the MOU is as follows:
Dong Nai Province and AEONMALL will strengthen mutual cooperation for the development of shopping malls in the province and contribute to improving the lives of local people with high-quality services and products in Japan through investment in large-scale projects.
Dong Nai Province will fully support AEONMALL in related administrative procedures and licensing procedures for future shopping mall development. In addition, in order to promote facility development, we will provide information necessary for surveys and examinations.
Support local suppliers for the development of local resources, improve the quality and value of products, and contribute to the export of excellent products of Dong Nai Province to Japan. In addition, preferentially utilize the local labor force.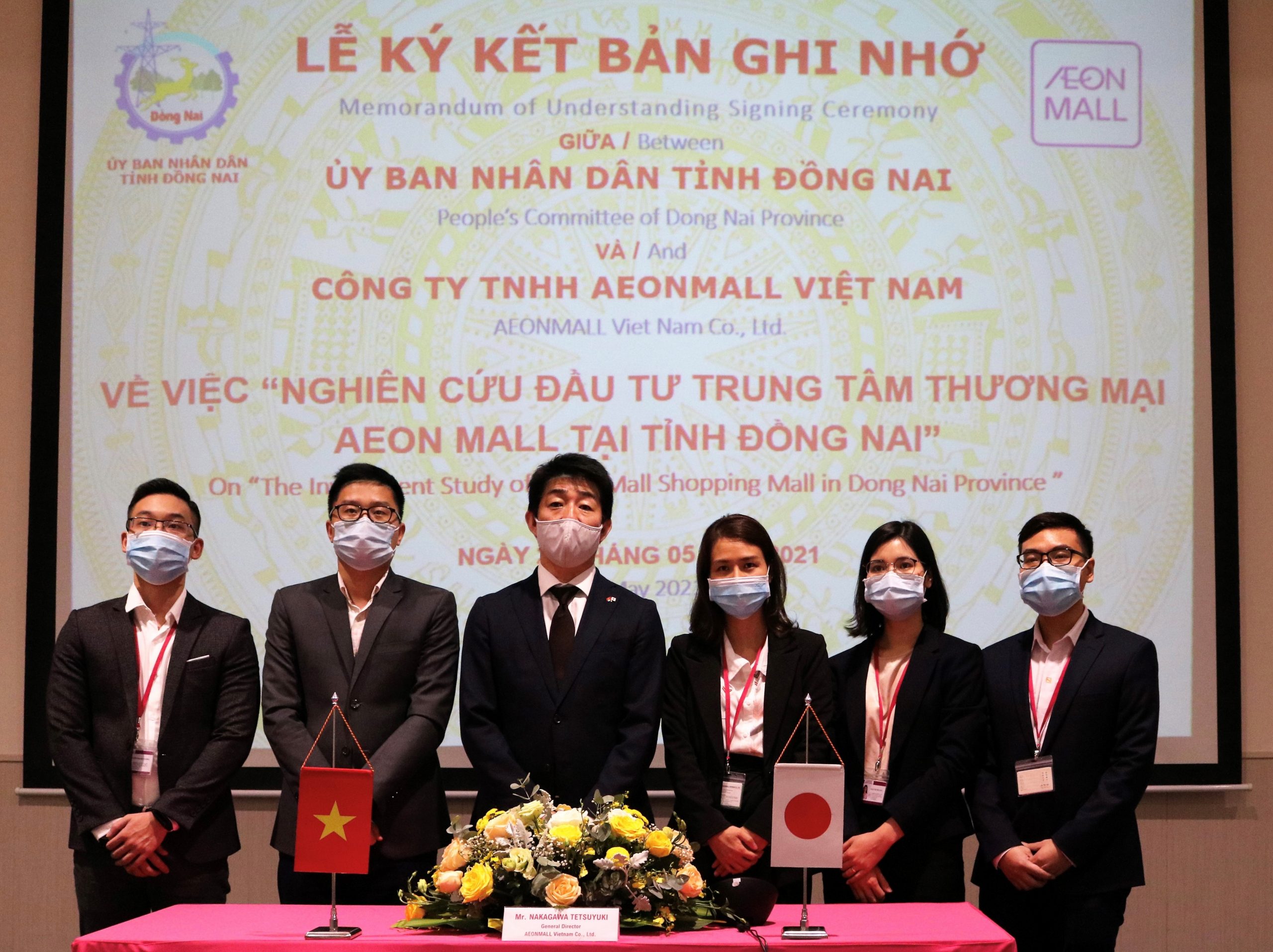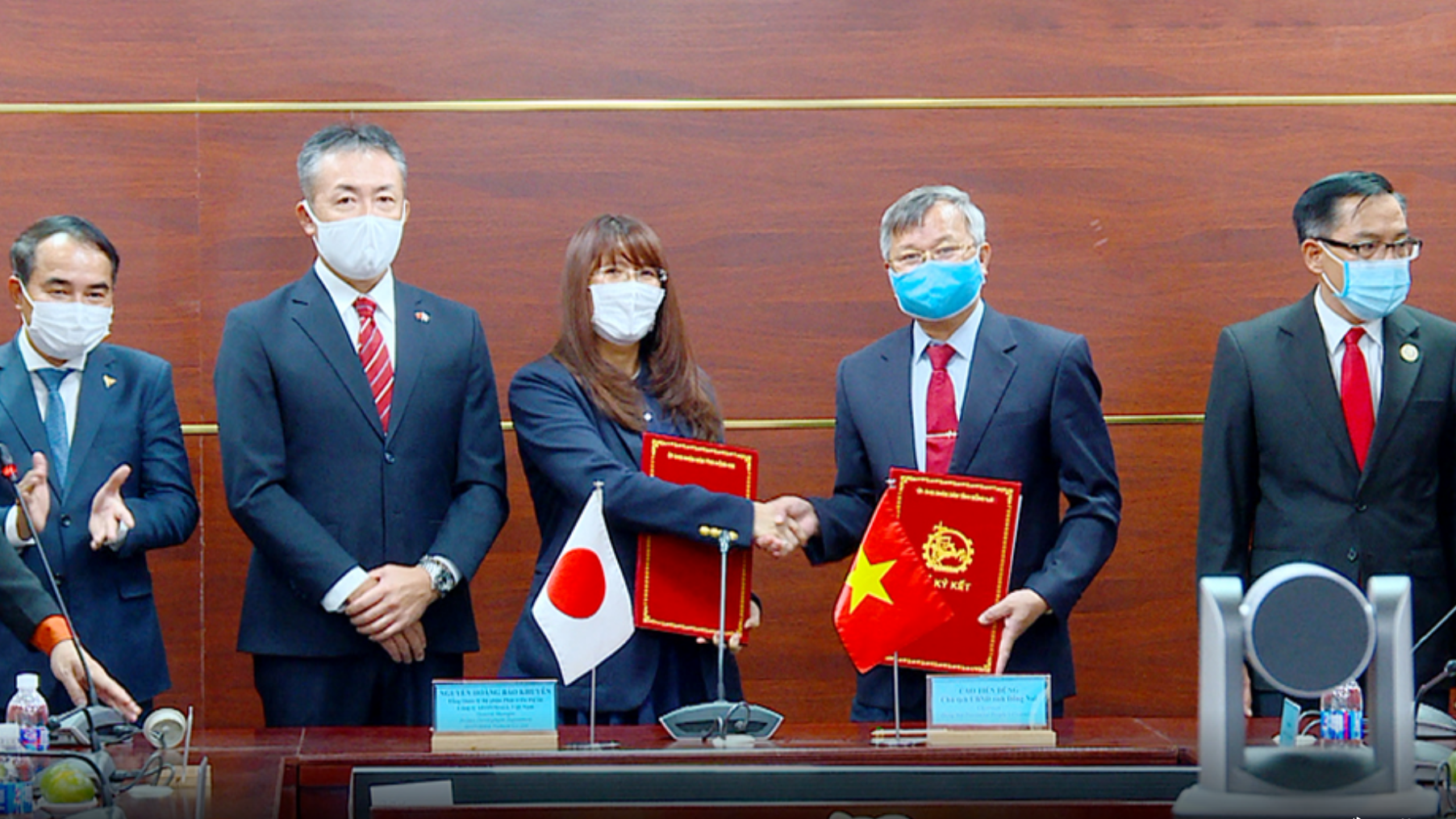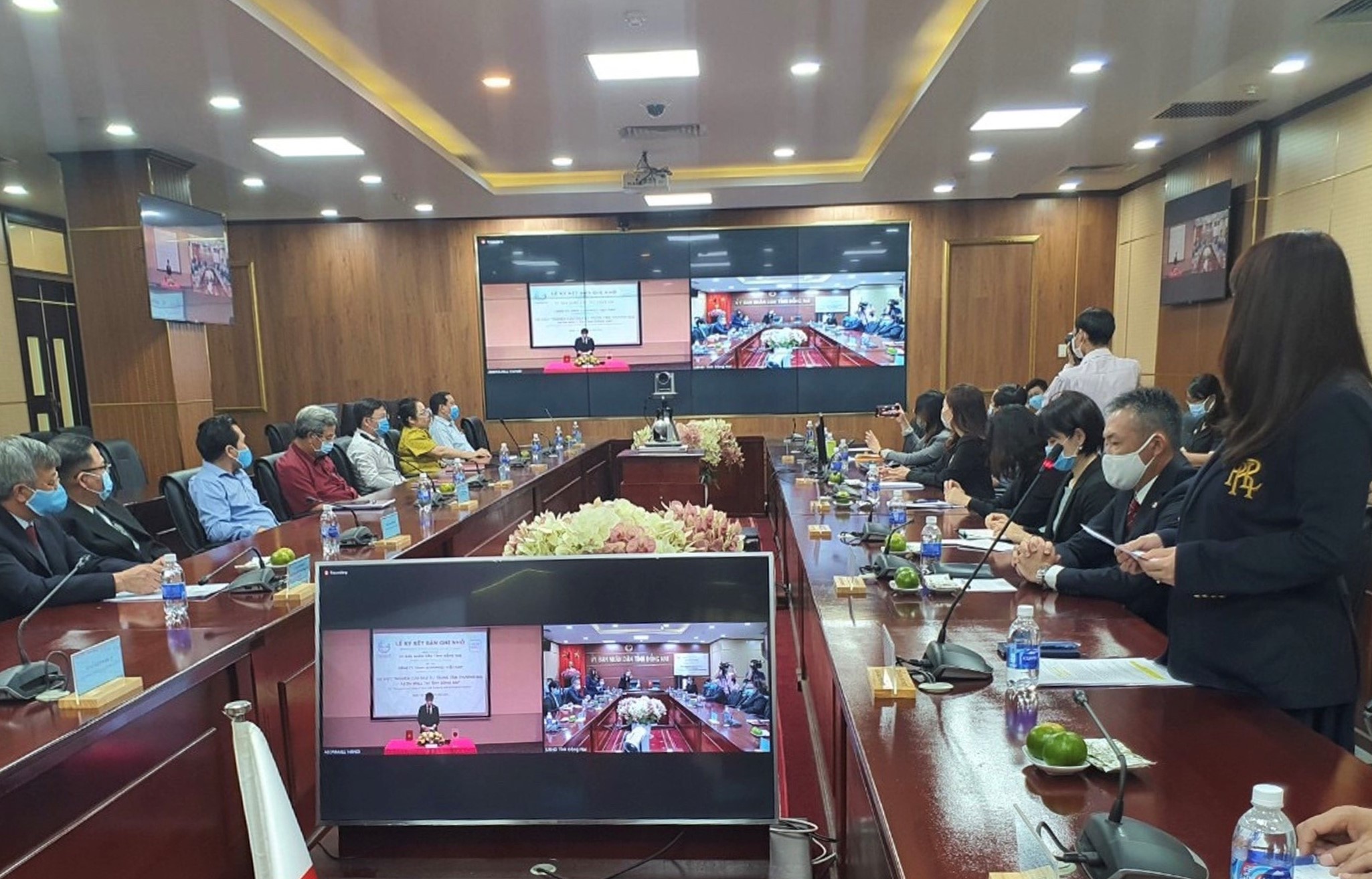 At the ceremony, Mr. Cao Tien Dung – Chairman of Dong Nai Province People's Committee warmly welcomed the investment of AEON MALL in the province. He said: "The MOU signing between Dong Nai province and AEONMALL Vietnam is the first step of 2 sides to carry out further registration as well as the project in order to meet the conjunction needs of the people in Dong Nai province, creating jobs for people, and making contribution to the revenue of the province."
Mr. Nakagawa Tetsuyuki – General Director of AEONMALL Vietnam also gave his speech at the ceremony: "The defined mid-term development strategy of our Group including Dong Nai is in harmony with the social, economic development of Dong Nai, especially considering the infrastructure improvement this recent years and new transportation developments in short coming years of Dong Nai, such as Long Thanh International Airports, highways connected Bien Hoa to the surrounding regions."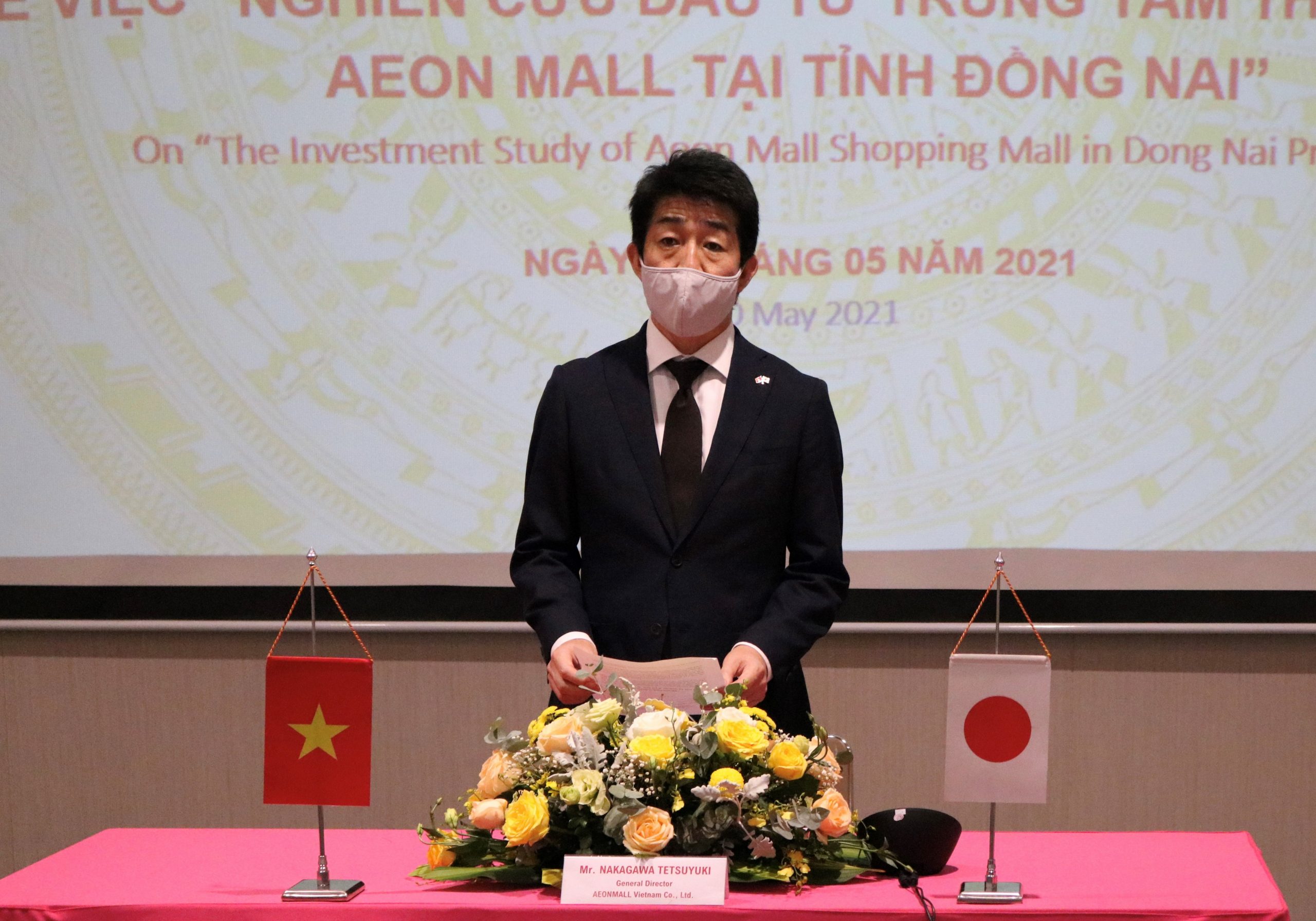 Established in 2013, with the supports and cooperation of central and local governments, AEONMALL Vietnam has been operating 6 Shopping Malls effectively in Hanoi, Hai Phong, Ho Chi Minh City and Binh Duong. With the aim of operating 20 Shopping Malls across the nation, currently, we are constantly looking for investment opportunities in provinces, cities, wishing to contribute to local economic development and creating new value for the community.