As a part of the official visit to the Socialist Republic of Vietnam of Japanese Prime Minister – Mr. Suga Yoshihide, on the morning of October 19th, Mr. Nakagawa Tetsuyuki – General Director of AEONMALL Vietnam and Mr. Nguyen Thanh Phong – Chairman of the People's Committee of Ho Chi Minh City signed and exchanged a memorandum of understanding (MoU), regarding the cooperation under the witnesses of Vietnamese Prime Minister – Mr. Nguyen Xuan Phuc and Japanese Prime Minister – Mr. Suga Yoshihide.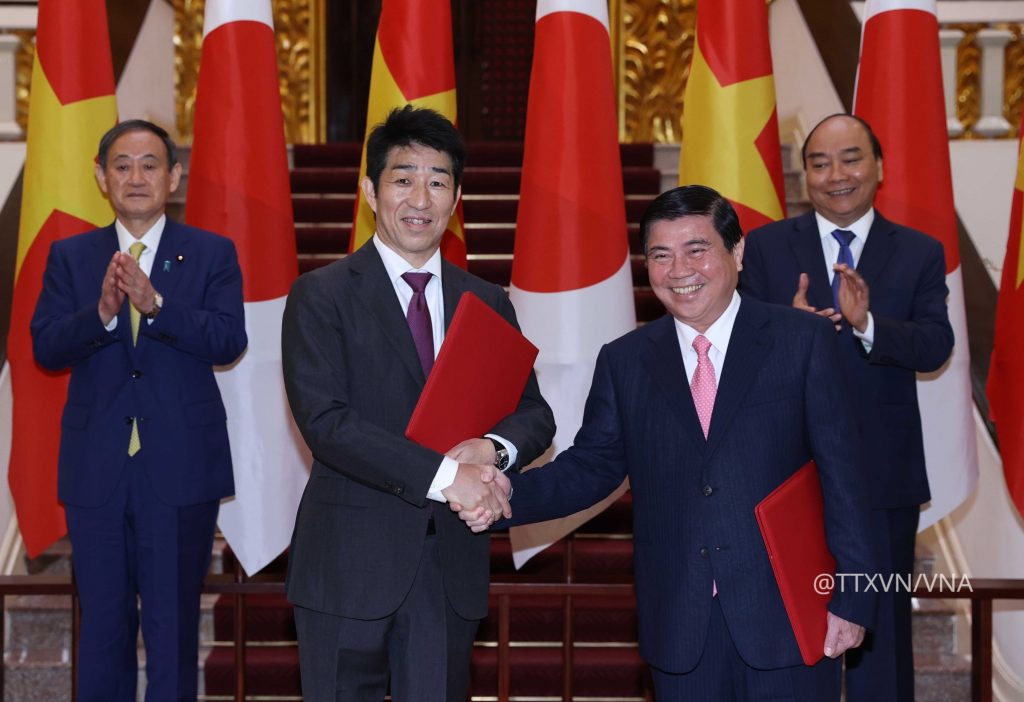 Accordingly, Ho Chi Minh City will cooperate with AEONMALL Vietnam on the basis of the official law to increase the investment, development and operation of AEON MALLs in Ho Chi Minh city; at the same time, advance the promotion and export of Vietnamese goods to Japanese market, and contribute to the improvement of the quality of goods and services supplied for the city people.
AEONMALL Vietnam has been actively promoting investment and cooperation in Hanoi, Ho Chi Minh City and other localities throughout the territory of Vietnam. The MoU with Ho Chi Minh City shall pave the way for AEONMALL Vietnam soon implement the company's vision and strategy to bring positive contributions to the local community.