By the strong efforts of Thua Thien Hue PC and AEONMALL Vietnam, the MOU Signing Ceremony was held online in the early days of the year of 2021, responding to the instruction of the Prime Minister "Realizing the dual goal: getting ready to prevent and fight pandemic, while promoting socio-economic development". Also, this will be the MOU for the first project of AEONMALL Vietnam in Central Vietnam. Main content of the MOU is as follows:
Acknowledge the achievements and contribution of AEONMALL to the development of community in Vietnam in recent years, Thua Thien Hue PC will support AEONMALL Vietnam to study and make proposal for the new project of AEON MALL in Thua Thien Hue Province which is in accordance with the current regulations; total estimated investment capital is approximately USD 150 million – 160 million.
Contribute to the improvement of the quality of goods and services to be supplied to citizens of the Province by investing in large-scale projects. Make efforts to execute the acceleration on the investment of commercial centers towards completing investment procedures and construction during 2021-2022.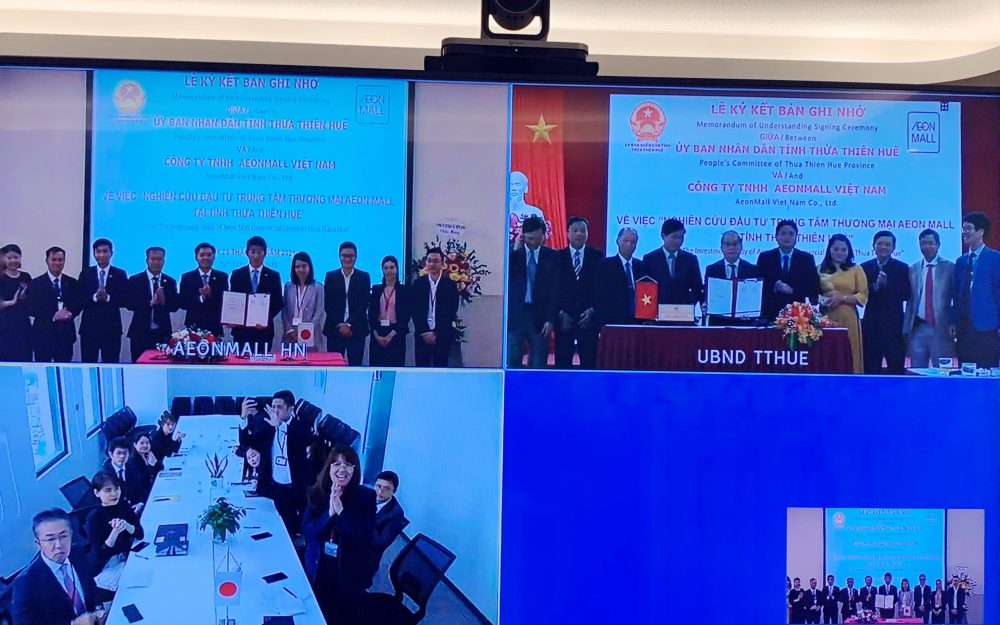 Thua Thien Hue is a province with many potentialities, rich cultural and historical identity of Vietnam, 5 World Cultural Heritages honored by UNESCO. This is also the first place that AEON Group did CSR activities in Vietnam with the projects of building 30 schools and planting 34 hectares of forest in Lang Co in the period of 2010-2012. With that deep friendship and fundamentals, AEONMALL Vietnam wishes to continue to cooperate with Thua Thien Hue PC to study and invest a regional commercial center in Thua Thien Hue province.
At the ceremony, Mr. Phan Ngoc Tho – Chairman of Thua Thien Hue Province People's Committee said: "Thua Thien Hue wishes to cooperate with AEON MALL to develop a commercial center associated with the development of raw material areas, contributing to improve the quality of products in Thua Thien Hue province and bring more job opportunities to local people".
Mr. Nakagawa Tetsuyuki – General Director of AEONMALL Vietnam also shared: "The province's wish matches well with the strategy of AEON MALL in Vietnam and the execution of this MOU with Thua Thien Hue Province is the meaningful milestone to achieve our mutual missions."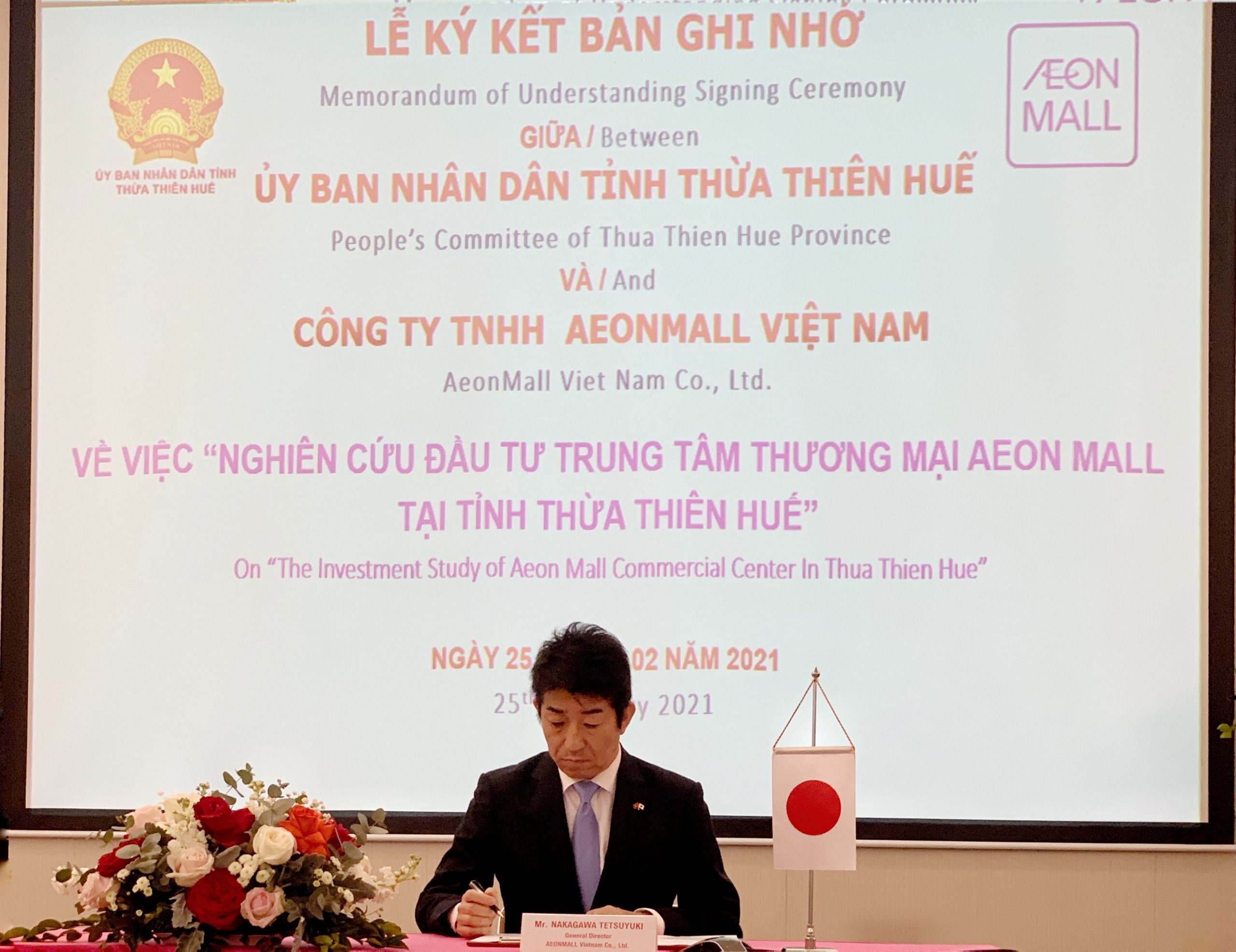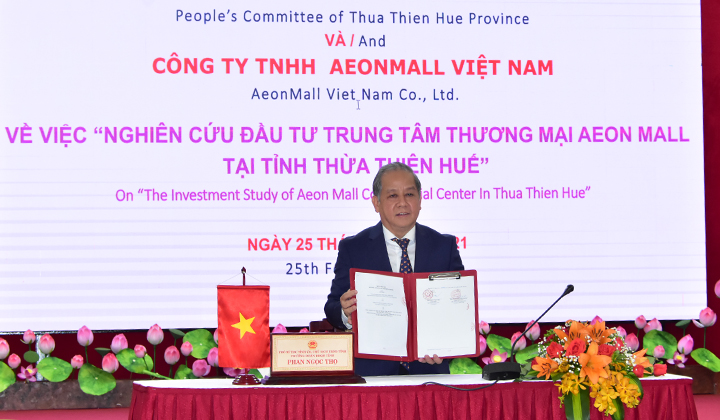 Established in 2013, with the supports and cooperations of central and local governments, AEONMALL Vietnam is currently operating 6 commercial centers effectively in Ho Chi Minh City, Hanoi, Binh Duong and Hai Phong. With the aim of developing and operating 20 commercial centers in Vietnam by 2025, AEONMALL Vietnam is constantly looking for investment opportunities in new places, contributing to local economic development and creating value for the community, including Thua Thien Hue province.