Accordingly, each shopping malls of AEONMALL Vietnam in both Hanoi and Ho Chi Minh city will have unique ideas for the campaign. At AEON MALL Long Bien, special garbage bins to store used batteries will be placed in the shopping mall. If the used battery is thrown into a normal garbage bin, after the garbage is buried, the components in the battery will penetrate into the soil, groundwater and pollute; or when burning, these components will rise to poisonous smoke, causing air pollution. By this action, AEON MALL Long Bien expects to raise people's awareness of proper used battery handling.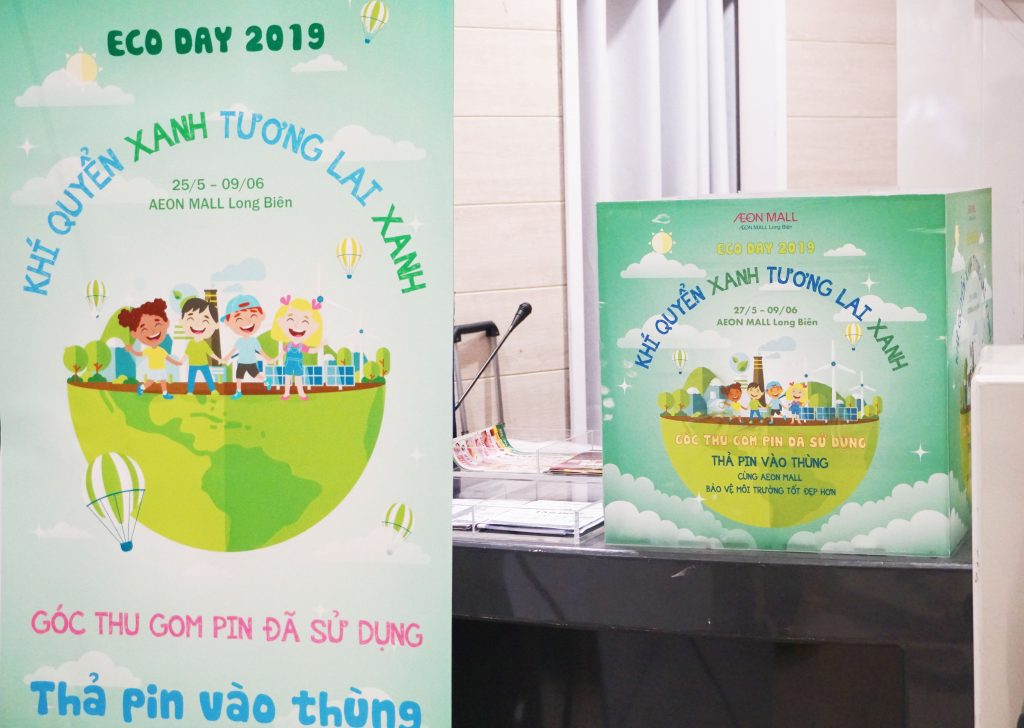 Besides, the normal garbage bins are also designed more eye-catching with separated areas to classify garbage according to standard regulations in AEON MALL Binh Tan. After collection, these waste products will be transported to the factory for processing or recycling into small plastic slabs and continue to serve other purposes.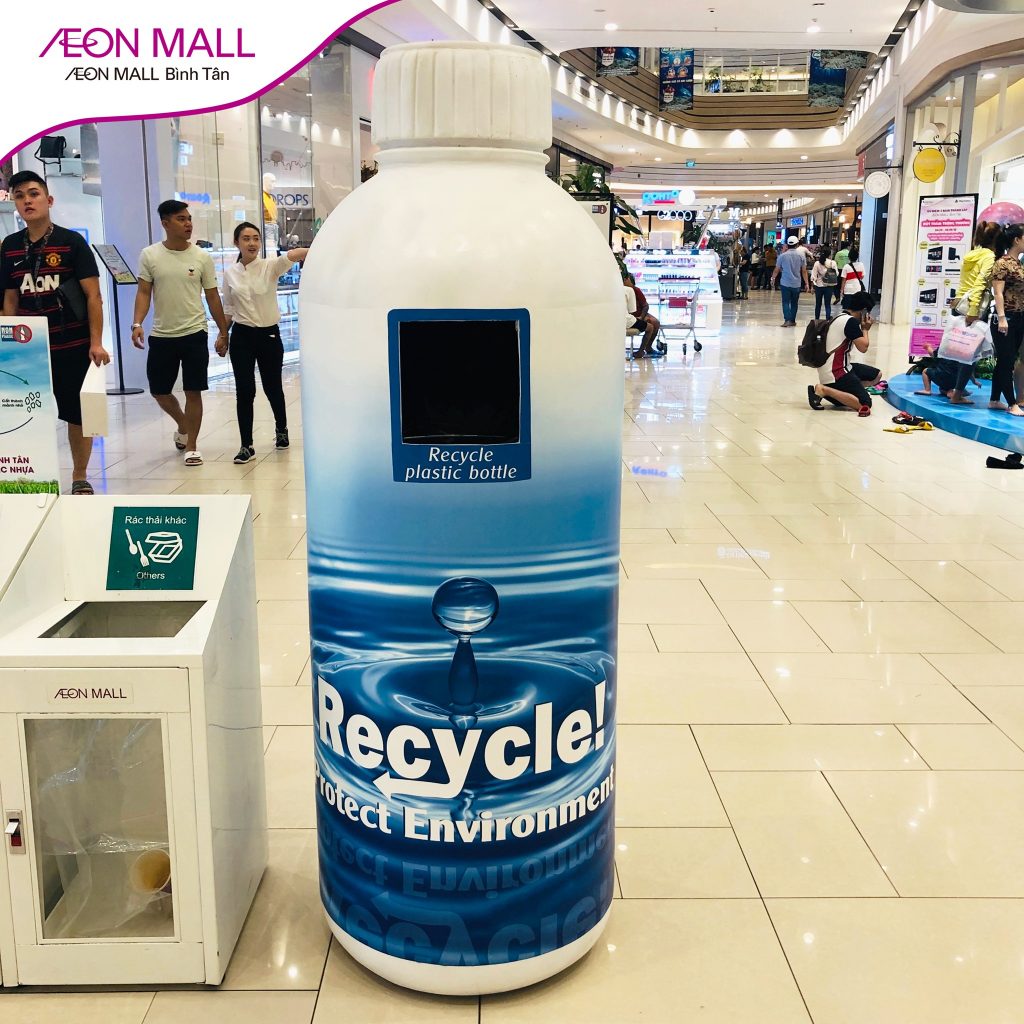 In addition, a series of events aiming to reduce the use of plastic products such as using eco straws at all food court tenants in certain days or giving fabric eco bags to customers… will take place at 3 AEONMALLs in Ho Chi Minh City.
Responding to this campaign, booth leasing partners also offer many programs to encourage customers to use environmentally friendly products: restricts the use of plastic cups by discounting when customers bring personal cup; allows free upsize if customers bring personal cup; simultaneously uses paper bags to replace plastic bags, uses eco-friendly straws for drinks…
Especially, the shopping malls also organizes many meaningful activities such as art exhibitions, garbage-design fashion shows, recycling craft classes, English speaking contest for students on environmental topics… to propagandize, educate and raise awareness of environmental protection.
Mr. Iwamura Yasutsugu, General Director of AEONMALL Vietnam shared: "When expanding the business in another country, green, sustainable and environmentally friendly development is one of the core values that AEON Group and AEONMALL Vietnam pay special attention to. With the series of events responding to the World Environment Day 2019 at shopping malls, we hope to contribute to raise awareness and promote community action on environmental protection and sustainable development".