Role Play Contest 2019 is organized to encourage tenant staffs showcasing their knowledge, understanding of customers, and professional skills in service. With the slogan "Touch the heart – Spread the smile", Role Play Contest 2019 attracts nearly 400 contestants from four AEONMALL Vietnam's shopping malls. The event is participated by Mr. Iwamura Yasutsugu –  General Director of AEONMALL Vietnam and Ms. Dinh Thi My Loan – Chairwomen Vietnam Retailers Association. The event is hosted in combination with many activities for spectators, such as musical performances and minigames, bringing a lively atmosphere to the event.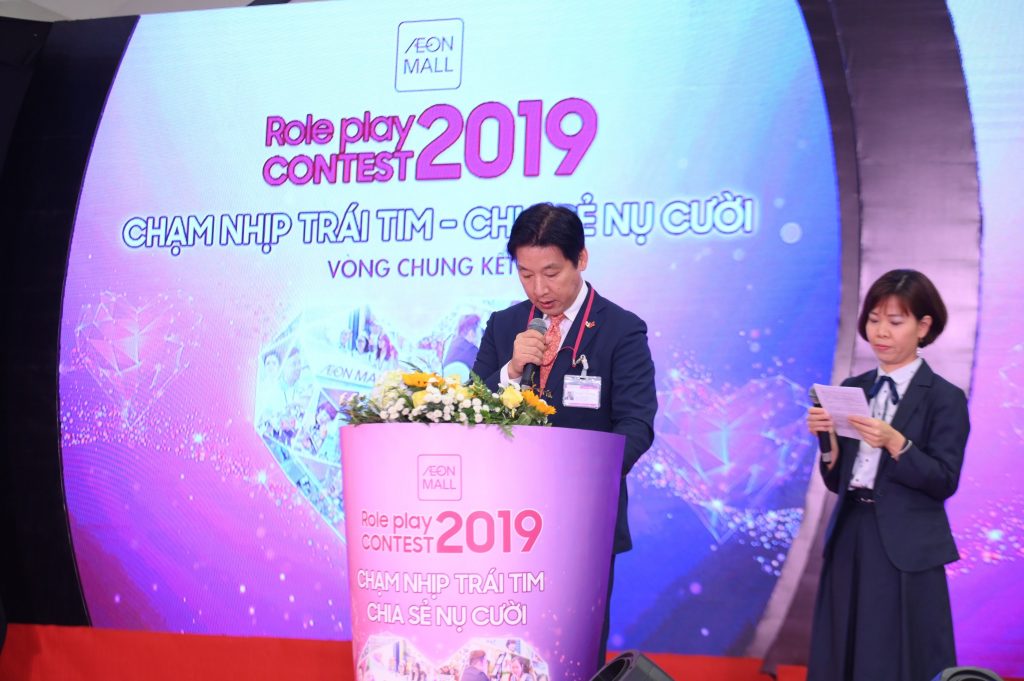 Role Play Contest consists of three rounds, to reach the final round, contestants have to go through two difficult ones. Each task requires contestants to share their knowledge about goods and products as well as the ingenuity of handling situations skills and customer service attitude Participating in the competition, contestants have the chance to improve their excellence in customer services through training and workshops. At the end, 12 outstanding tenant staffs are chosen to compete in the final round of Role Play Contest 2019.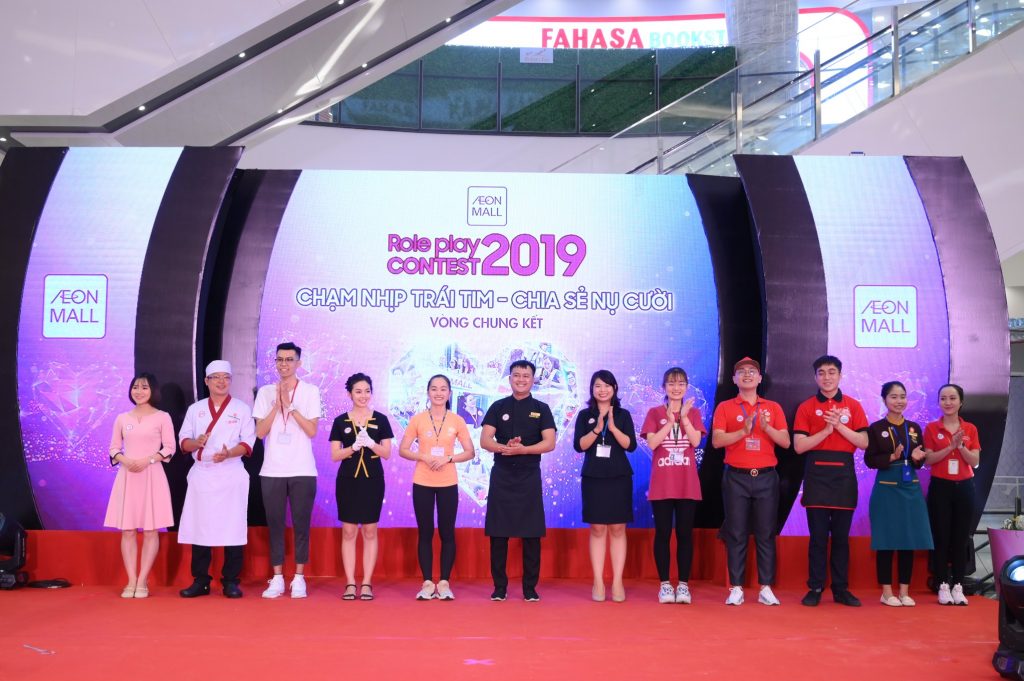 In the final round, participants showcase their expertise in understanding customers' needs through difficult interactions with customers. Not only are contestants challenged by professional actors who play as demanding guests, but their performance are thoroughly examined from the moment of greetings till send off.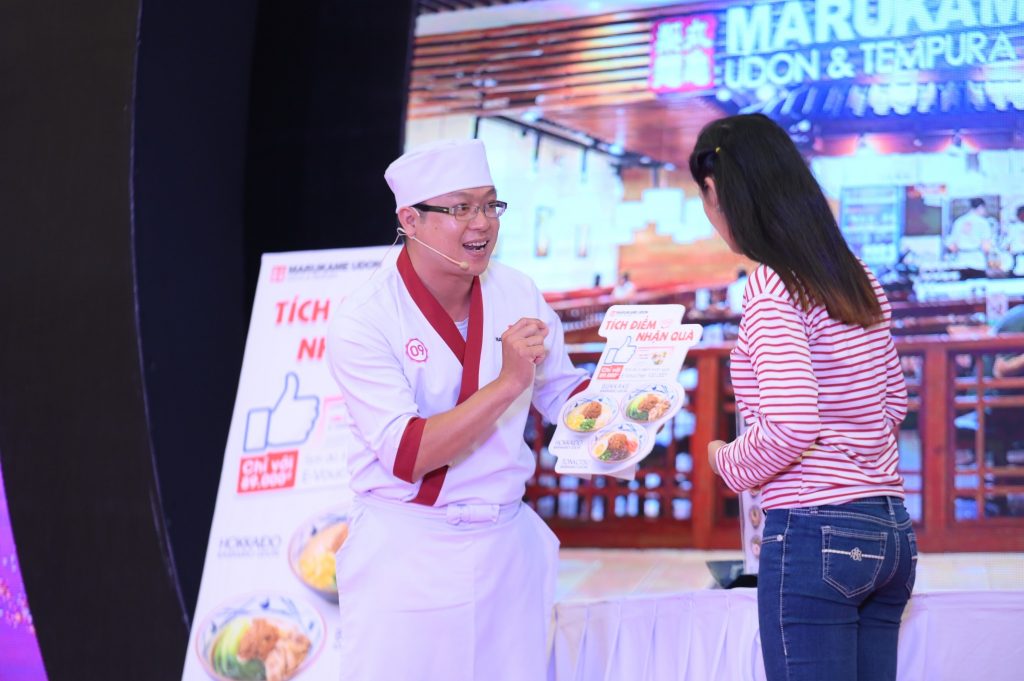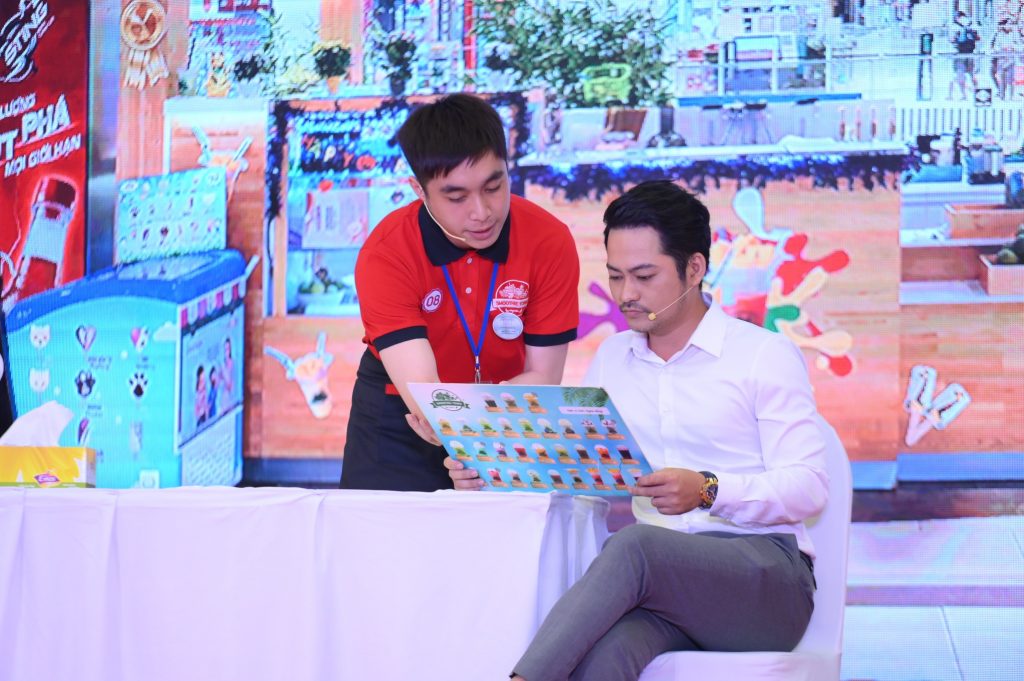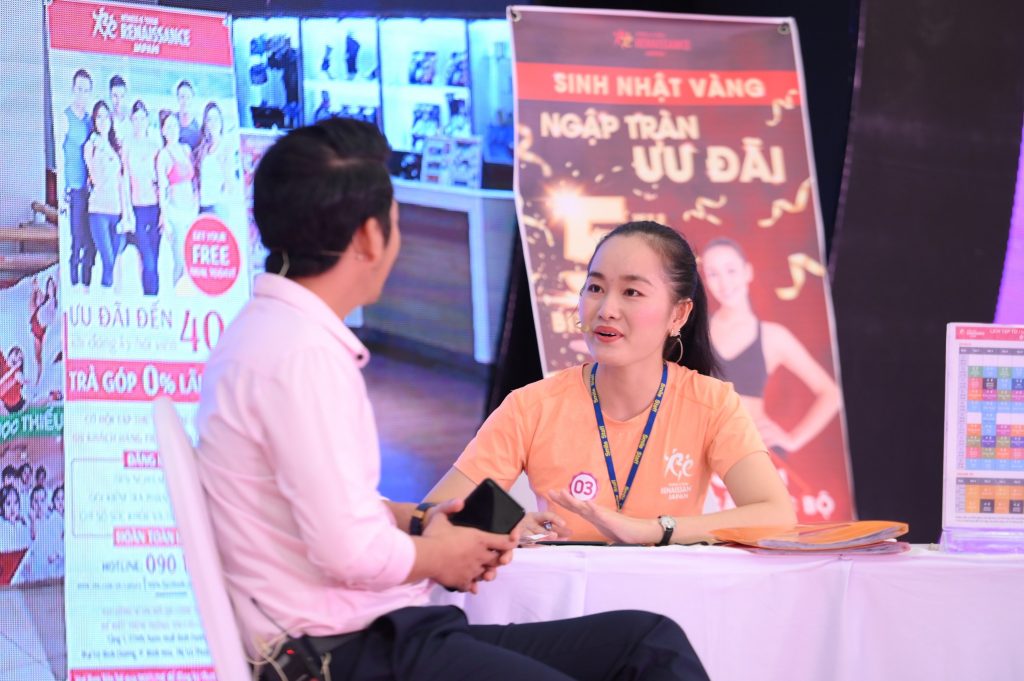 In the course of 6 minutes, contestants are judged based on behaviours, approach, appearance, and communication skills. Through knowledge and skillfulness, Ms. Nguyen Thi Hoa – As-me Estelle Japan, AEON MALL Long Bien has impressed the judge and win first place. The second and third runner up are Mr. Phung Quoc Thong – Smoothie Town, AEON MALL Binh Tan and Ms. Vo Thi Tuyet Hang – Renaissance fitness & yoga, AEON MALL Binh Duong Canary This year's contest has an addition of Most Favourite Contestant award, voted by the customers through AEONMALL Vietnam's Facebook page. This prize belongs to Mr. Tran Ba Chung – Jollibee, AEON MALL Long Bien.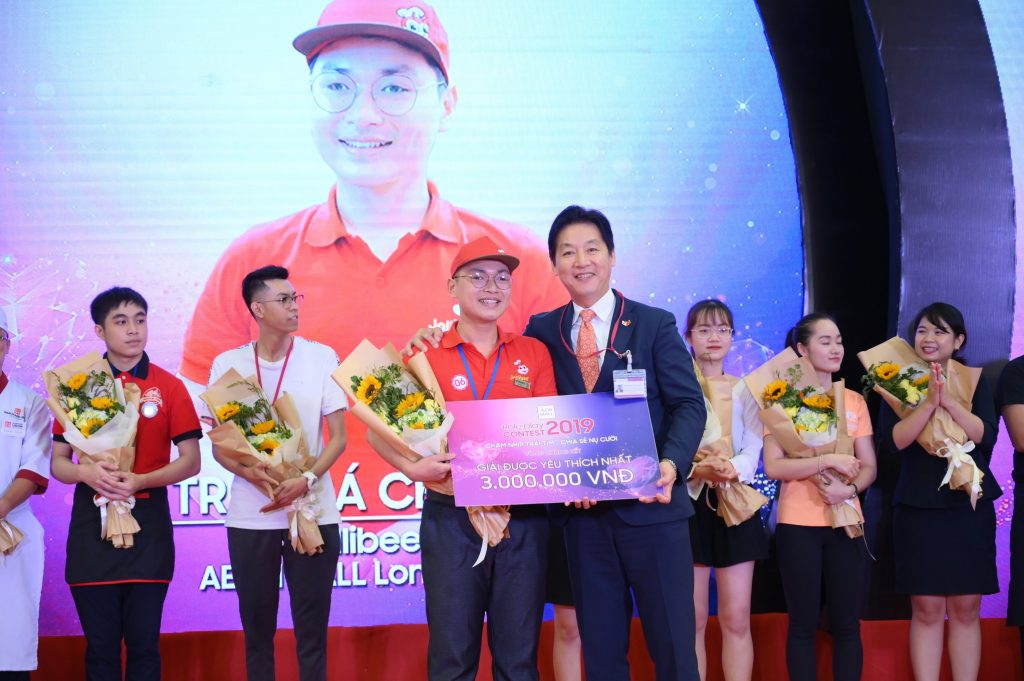 "Role Play Contest is surely an unforgettable experience. Thanks to this competition, I have the chance to hone my skillls and learnt professional lessons from colleagues and experts. I am more motivated than ever to deliver the best service to customers and continually polish my service to better serve customers" – first-prize winner Ms. Nguyen Thi Hoa commented.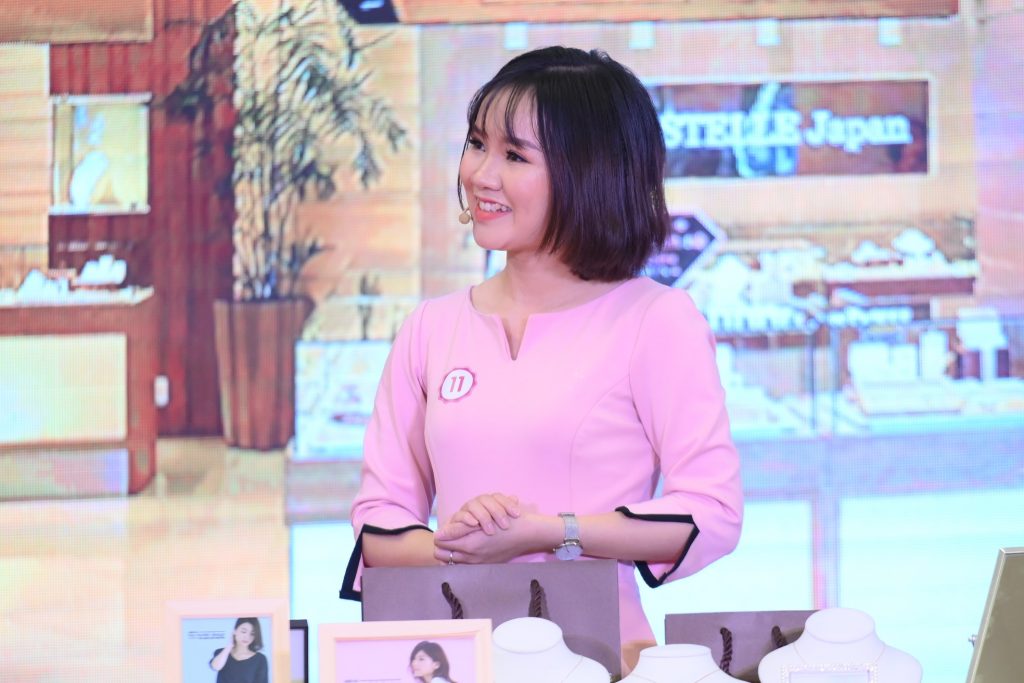 Sharing his thoughts about the contest, Mr. Iwamura Yasutsugu – General Director of AEONMALL Vietnam, said: "Stemming from the desire to add benefit to the community as well as touch the heart of Vietnamese customers, Role Play Contest encourages AEON MALL tenent staffs to exercise their dedication to the customers and further pursue our business philosophy. As a specialist shopping mall developer aiming to bring happiness and comfort to visitors, we understand the importance of creating a friendly environment where customers can have the most satisfying shopping experience."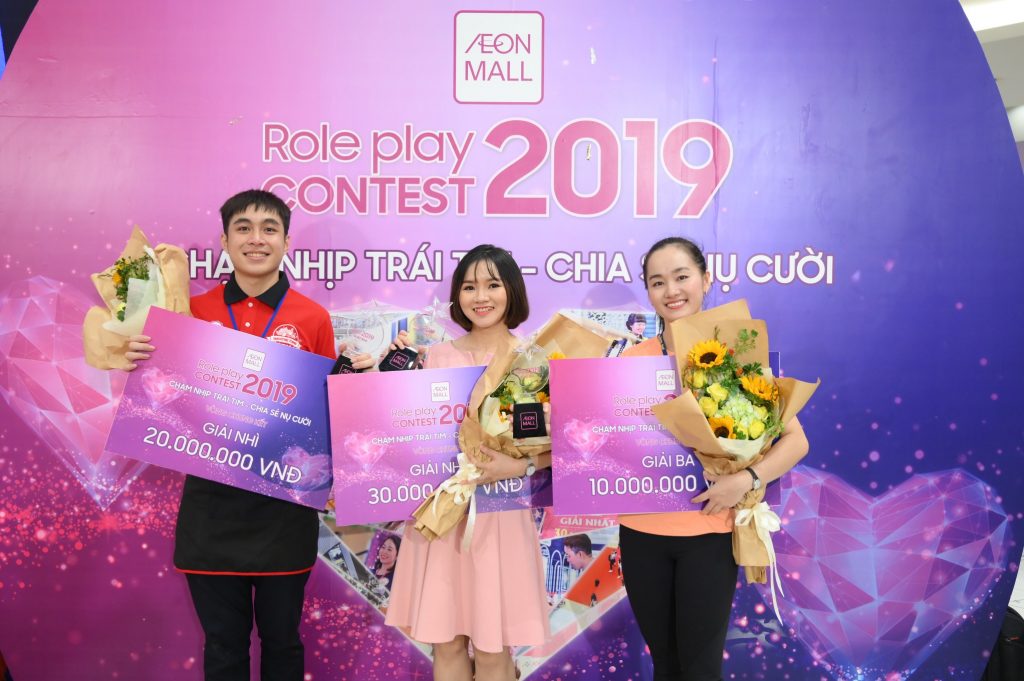 This is the second time Role Play Contest is organized in Vietnam, opening the opportunity for all tenant staffs who are working at AEON MALL to exercise and enhance their professional skills through knowledge sharing and practice. With the philosophy "Customer First", AEON MALL pays special attention in training training staff and improving customer service quality; all tenant staff have to undergo serious training on every details before working at any of AEONMALL Vietnam shopping malls.