Ideal location for photoshoot in the tableux "Blue Ocean" at AEON MALL Binh Tan
If outdoor weather makes you feel uncomfortable, setup a trip to AEON MALL Binh Tan immediately! For this time of the year, AEON MALL Binh Tan will be covered by the blue sea color with stunningly lively decoration of blue whale, seaweed, coral, ect at Cosmes court, East court, Mannequin area and West court, which has turned AEON MALL Binh Tan into a fanciful Aquarium for everyone to take beautiful photos with their friends and families.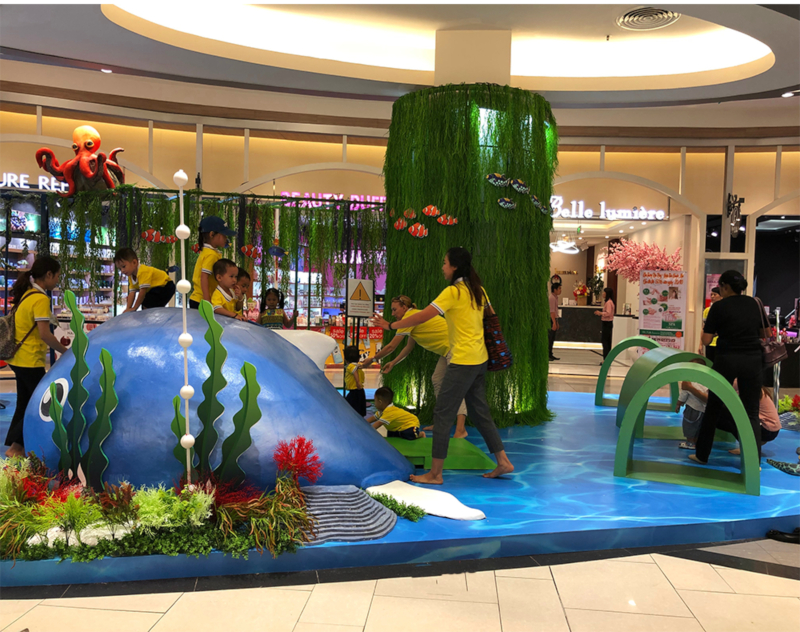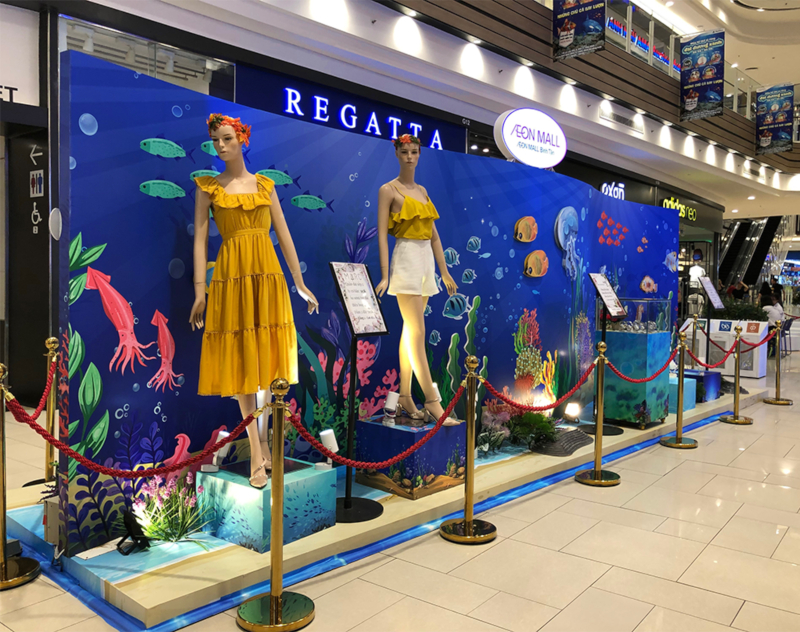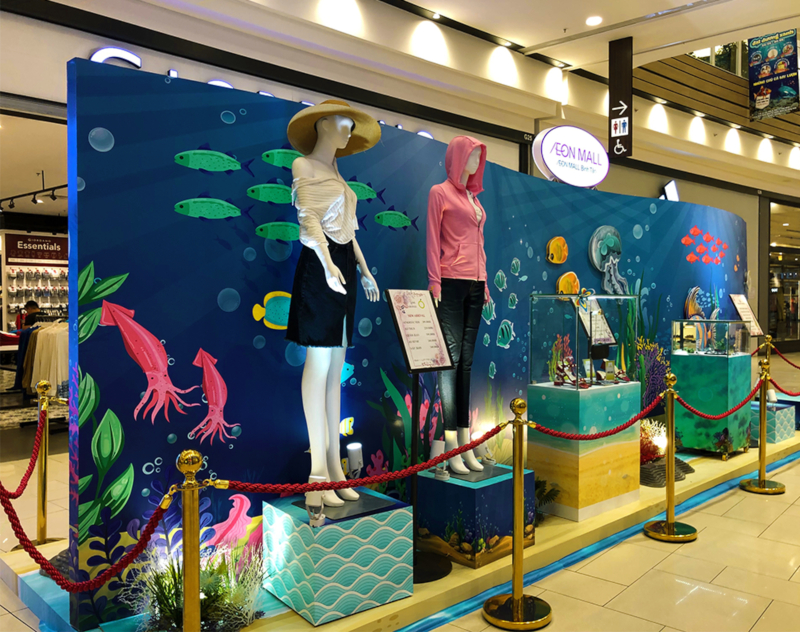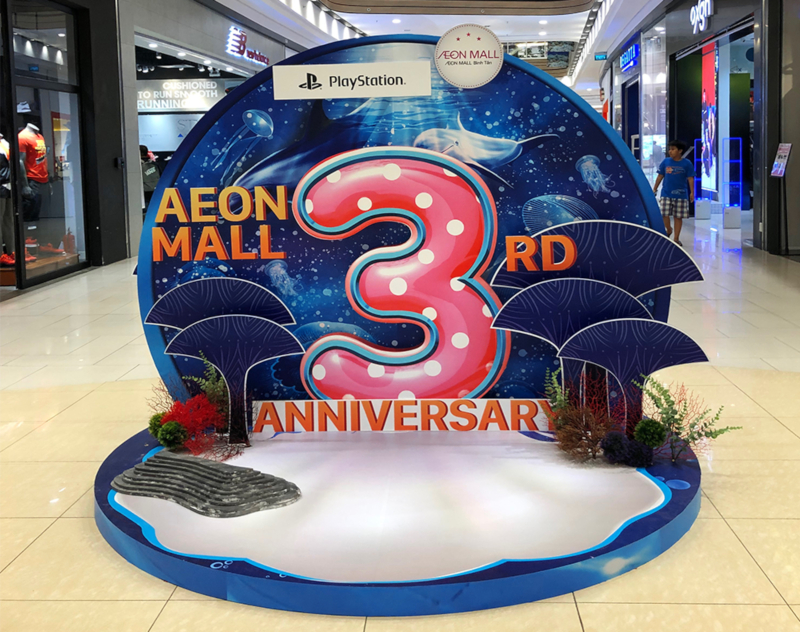 Play Summer, Gain memorials
Not only contributing spreading the message of protecting environment, joining activation in AEON MALL Binh Tan also bring you joys and interesting memorials. Your summer vacation of the year 2019 will have its own story as participating these activations with your friends and family at AEON MALL Binh Tan such as Making toy, Ocean Jars, Gift for Dad, ect.
Exchanging "Blue Ocean" gift program
In this summer, not only you have memorial time with your family and your friends in AEON MALL Binh Tan but also with the bill which is worth from VND 2,000,000 from stores in the mall area, you can exchange it for a versatile towel. As for the summer vacation, AEON MALL Binh Tan hopes that this towel will become your handy companion to make your long trip more comfortable and satisfying.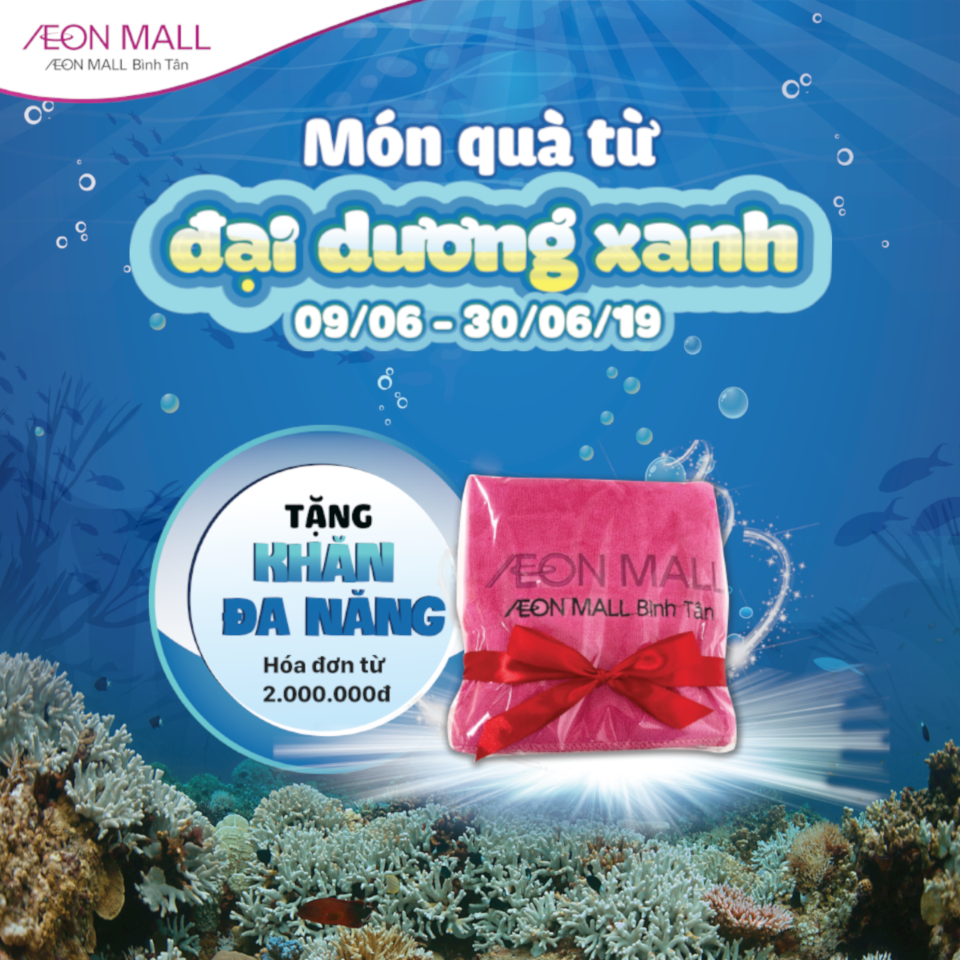 Ocean space, exciting activation and convenient gifts and attractive promotion programs, ect, AEON MALL Binh Tan will be a promising place for you to enjoy your summer with many surprisingly amazing events.