BACK TO SCHOOL with FAHASA
The special combination between AEON MALL Long Bien and FAHASA brings a series of Book festival, cultural shows, fun puzzle game and many valuable scholarships for students.
In particular, for every bill from VND 200,000 at FAHASA, all customers will have the opportunity to participate in the Lucky Draw to receive 100 gifts.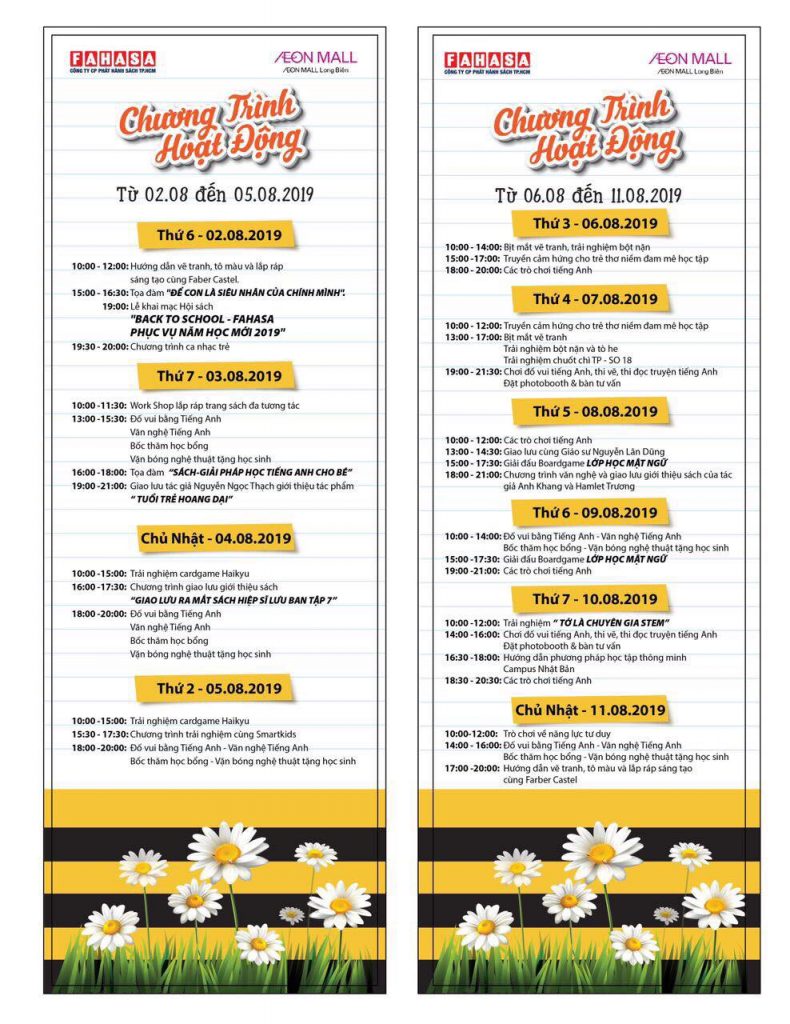 BACK TO SCHOOL with TiniStore
Especially, the children coming to Tinistore booth in this time will have the opportunity to participate in the games including Metal Machine race track for boys and Blocks toys and Kitchen toys for girls. In the event, the balloons will be awarded free to children.
Especially on Saturday night (August 3), the surprise appearance of the Mascot Tini at the Tini Meet & Greet program will bring the most cheerful and exciting atmosphere by singing and dancing activities, fun puzzle game and opportunities and the opportunity to take photos with the Mascot Tini.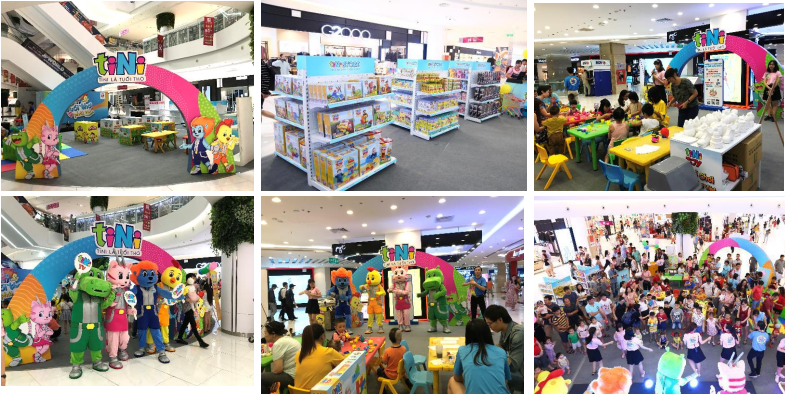 BACK TO SCHOOL deals
Parents and children will be spoiled for the procurement of school supplies and lovely toys from brands such as FUNNY LAND, MY KINGDOM, TAN PHU KIDS, BEEKIDS.
Charity program "DREAM TO SCHOOL"
Within the framework of BACK TO SCHOOL event, AEON MALL Long Bien officially implemented "Dream to school" campaign to call for donations of books and stories that suitable for children aged 6-14 years at Central Court from August 2 to August 11, 2019.
These meaningful gifts will be handed to the disadvantaged children in Tuan Giao and Muong Ang districts (Dien Bien province) with the help of the Blue Dragon charity. We hope to receive the attention and support from your hearts.
Note: The program only accepts clean and intact items.
From now on, please visit AEON MALL Long Bien to enjoy the happy atmosphere of BACK TO SCHOOL event and spread the good values ​​with us.