Blood donation is one of the meaningful philanthropic and humanitarian activities. Through these voluntary blood donation activities, the proportion of patients with anemia in surgery and emergency due to rare blood group has been greatly reduced in the last two decades.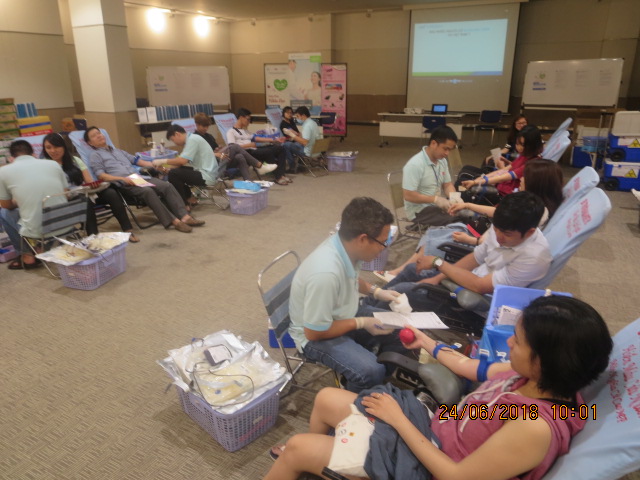 Blood donation is helpful for not only the patients but also for your family and friends to escape the risk of anemia in emergency and surgical treatment. Blood donation brings many benefits for blood donors themselves. For example:
Reduce the risk of heart disease, cancer: Regular blood donation help to maintain the iron levels in the body in perfect control. This also reduces the heart disease. The iron is a much needed element for the functioning of the body. But the excessive buildup of iron will result in oxidative damage that is the real culprit responsible for the increased ageing, cardiac attacks and heart strokes etc.
Lose weight: A single blood donation will help to reduce 650 – 700 Kcal. It will help you to control the weight of the body. Moreover, the blood will be donated safely once in three months and not beyond that often. This will also rely on the condition of the health and the amounts of the levels of the hemoglobin and iron in the blood.
Early diagnosis: After the blood donation, the blood is tested for some infections. You will be informed if any abnormality is found in those tests. Therefore, you may know the risk of some diseases at the early stage.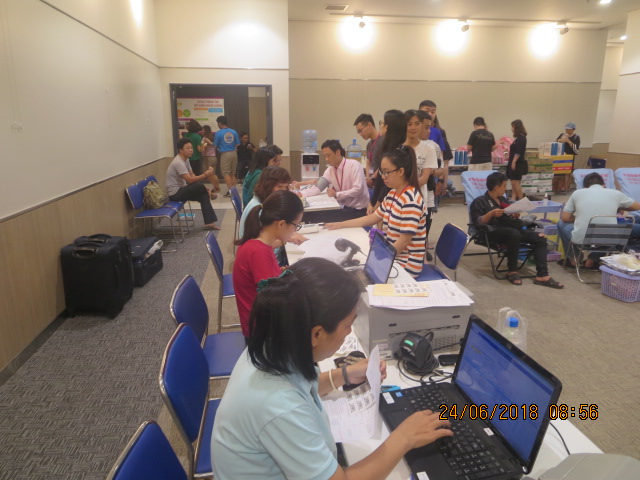 At the end of the event, we successfully collected up to 200 blood units. The Blood Donation Day at AEON MALL Binh Tan adds a great amount of blood to the blood banks and demonstrates our willingness to contribute to the community.