Referring to the beautiful shooting location of the Mid-Autumn Festival season, it is impossible not to mention AEON MALL Binh Duong Canary – a familiar place for Binh Duong people or neighboring Ho Chi Minh City area. This year's Mid-Autumn Festival, AEON MALL Binh Duong Canary will "wear" the traditional clothes with the image of Song Dang full of majesty, lanterns dragging giant soldiers, or the magnificent lotus lake that wishes to become a reality.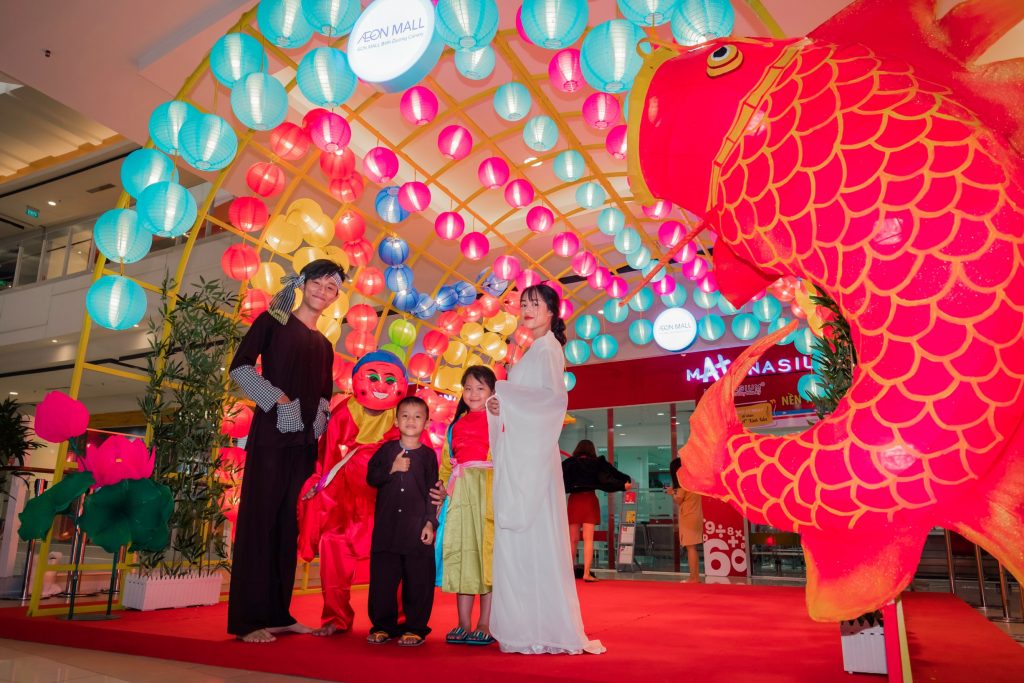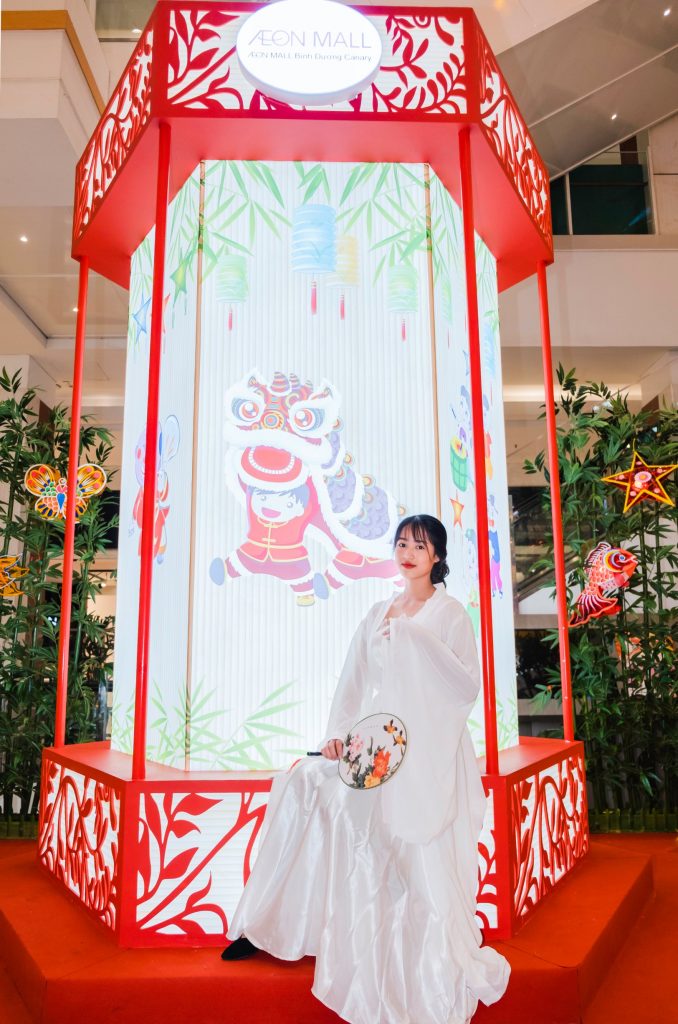 In the mid-autumn atmosphere, a series of special events will take place from August 10 to September 15, 2019 at AEON MALL Binh Duong Canary. Promising to be a fun destination for families
August 17th and 18th: Immerse yourself in folk games such as folding a pineapple-like seed, making a mask, a portable drum, or try the lion dance in the folk game festival.
August 30th and 31st: Taking photos with Mr. Dia, the cobbler.
September 2nd: a traffic safety month program with activities including free oil changes, safe driving directions and National Day music program.
September 6th,7th,8th: My Kingdom game festival for children
September 13th: Taking pictures with the Moon Lady and the Moon Man; series of circus, magic, performing soap bubbles to celebrate Mid-Autumn Festival
September 14th and 15th: Children are creative and free with piggy bank activities.


Happy Mid-Autumn does not forget to turn towards traditional values 
From 22th August to 25th August 2019, "The Traditional Handicraft Fair 2019" will take place at AEON MALL Binh Duong Canary. This event is a collaboration of AEON MALL Binh Duong Canary with the Trade promotion Center – Binh Duong Department of Industrial and Trade to contribute to the preservation and development of traditional handicraft villages in Vietnam. This will be an opportunity to promote traditional handicraft of Binh Duong in particular as well as Vietnam in general.
In Filial piety month, AEON MALL Binh Duong Canary also collaborate with Phano Pharmacy and The Red Cross at An Son – Thuan An – Binh Duong to organize health check program for single elderly persons living in An Son area. Take place at 10/8/2019 from 9h – 12h, there will be blood pressure, blood sugar, bone density examination.
Special gift redemption in 2019
From 10st August to 13th Sept 2019, with any shopping bill which is worth from from VND 4,500,000 within the day in shopping mall area, you will receive one of signature gift: 01 set of Lock&Lock Lunch Box or 01 Fabric lantern.
Besides that, you will have a chance to join the Loyalty customer program 2019 to win:
01 First prize – 01 motorcycle Honda SH Mode (VND 51,690,000đ);
03 Second Prize – 01 Suitcase ELLE size 26 (VND 7,100,000);
03 Consolation Prize – 01 suitcase ELLE size 18 (VND 5,989,000)