These days, every heart in Vietnam is looking forward to welcoming the National Day 2nd September – the day that we are all proud of. To celebrate this special occasion, AEON MALL Binh Tan will the big promotion with sale off up to 50% from 31st August to 3rd September, 2018 at two main courts:
At East Court: Bata, Mirabella, iBasic, Lemino, The Face Shop, Megane Prince, Time Station Neo, Bolzano, Ninomax, Celio and Ninh Khương.
At West Court: Canifa, Towel Museum, Rabity and House of Samsonite.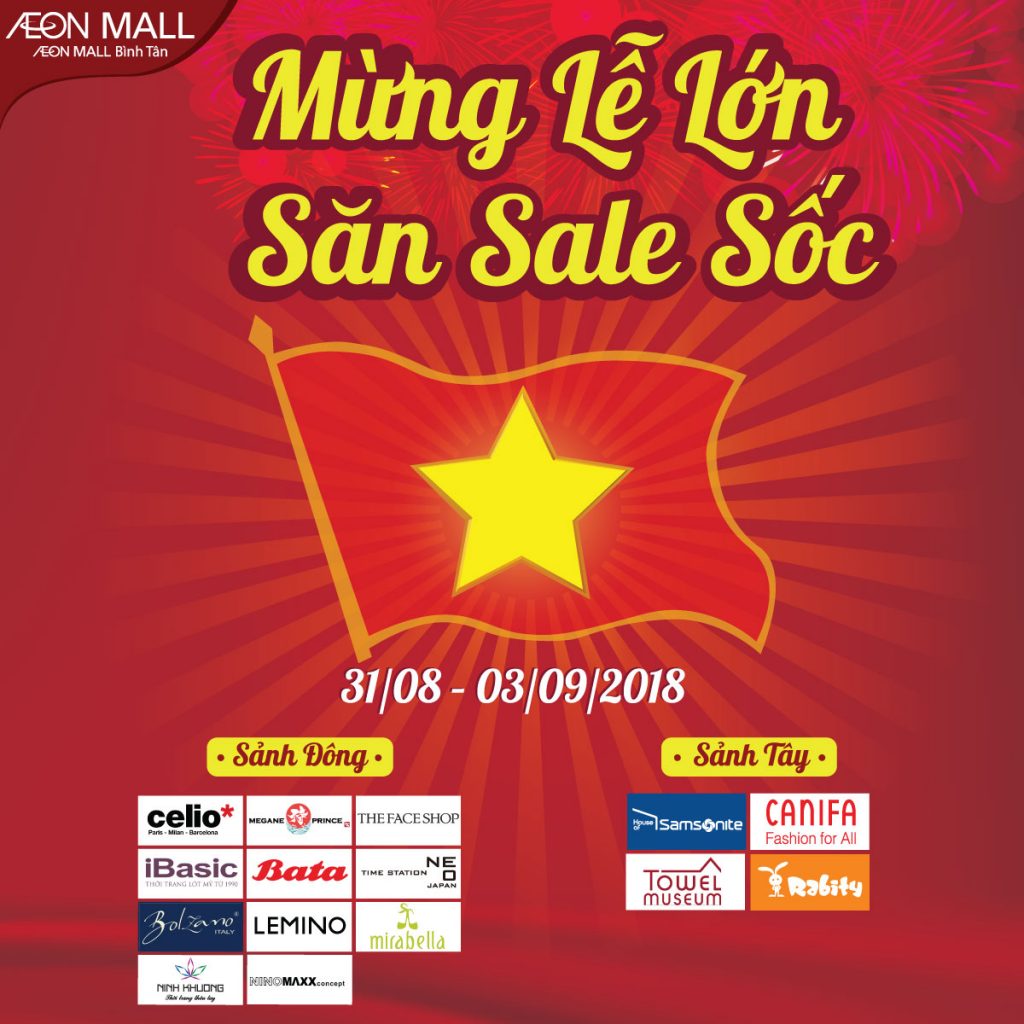 For more information about the special promotions and events, please visit us at: http://aeonmall-binhtan.com.vn/news/shops.
Especially, on 01/09, 02/09 and 03/09, AEON MALL Binh Tan will open from 09h00 to welcome customers.
Let's go to AEON MALL Binh Tan and enjoy the holiday with your family and friends!