? LIGHTING CEREMONY – Lighting ceremony to "fuel" for the spacecraft to take Santa Claus into the galaxy which will be held at 18:30 on 1st Dec,2018 at the Dome Court.
? Coming to AEON MALL Long Bien this December, kids can also join many interesting activities: write letters to Santa Claus to receive gifts, discover the giant kaleidoscope or participate in the throwing the ball competition…
? Enjoy your Christmas Day with us at 18h30 on 23rd December 2018 and Countdown to welcome New Year 2019 at 23h00 on 31st December 2018 to receive many valuable gifts.
? Moreover, customers who go shopping at AEON MALL Long Bien also have the opportunity to receive tickets of the Ikid or lovely AEON MALL Long Bien New Year Calendar.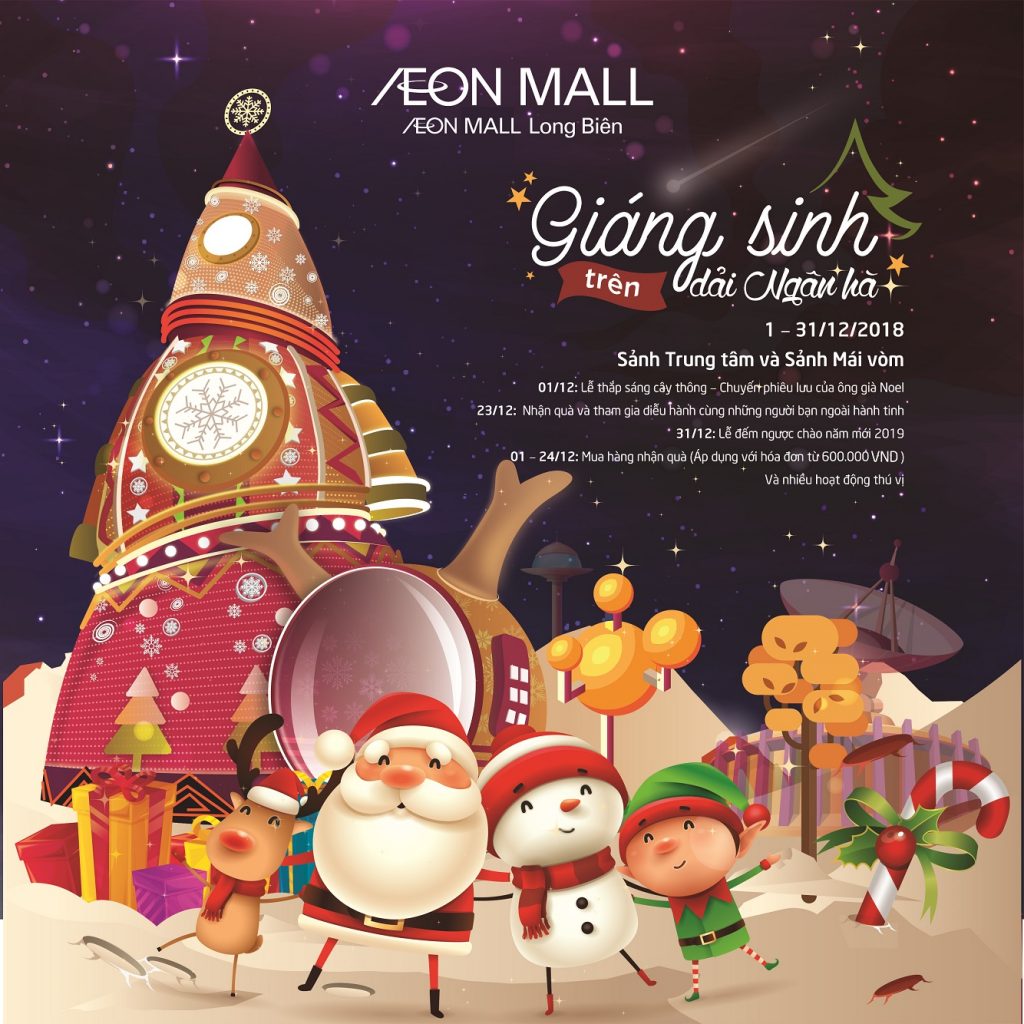 Let's bring your friends and family to visit us this holiday season!