In the South area, the program to collect used beverage cartons from consumers has been implemented at AEON MALLs in Ho Chi Minh City and Binh Duong province.
Under the theme of "Recycling Waste – Creating the Future 2023," the activities aim to raise public awareness about the importance of waste sorting, recycling, and share recycling processes with the community. Through a series of events, customers will have the opportunity to participate in activities such as exchanging waste for gifts, learning about waste sorting and recycling methods, and taking part in educational games about the environment specifically designed for children.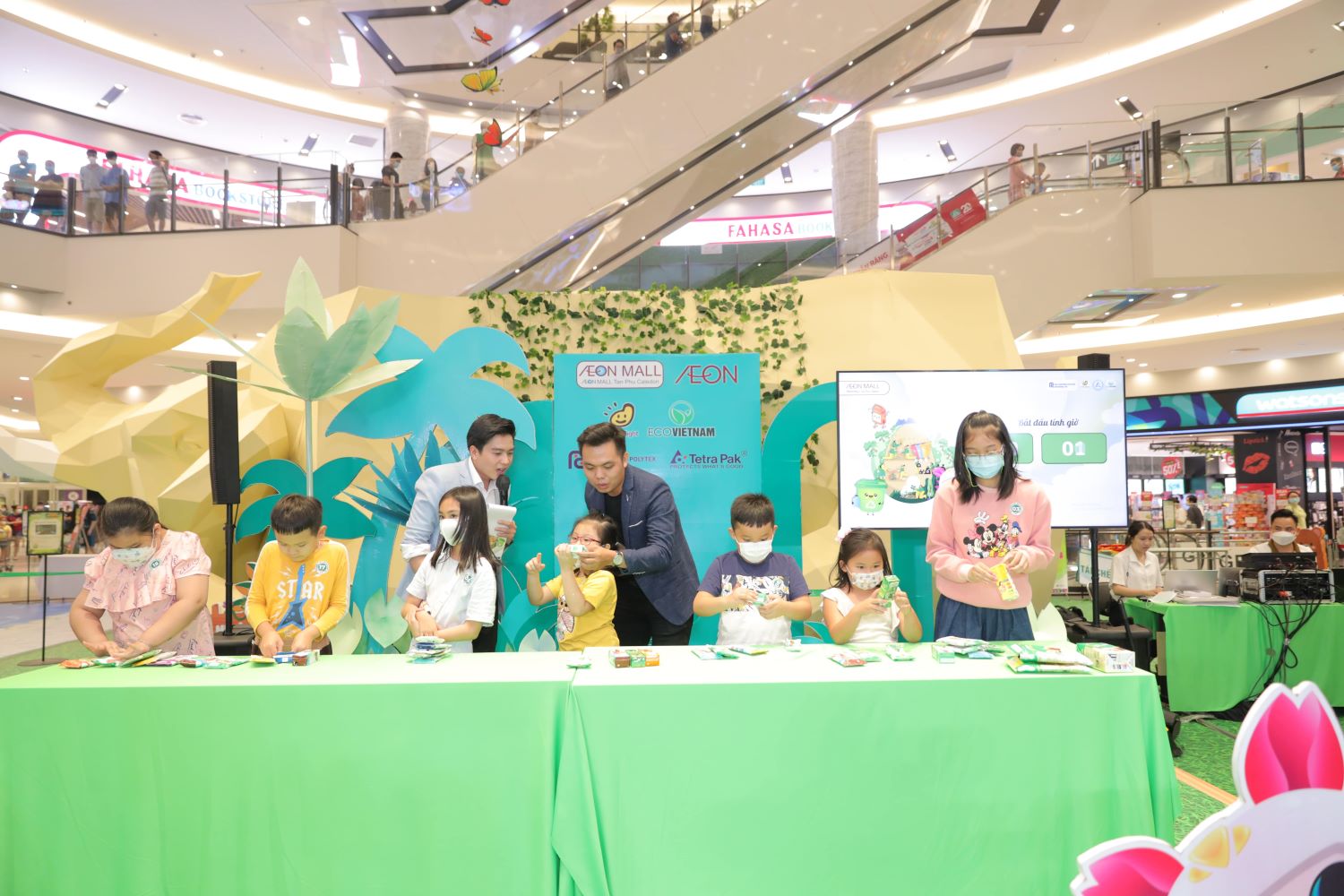 From May 27th to June 5th, customers can visit and experience booths with the theme of carton recycling fat five AEON MALLs in Ha Noi, Ho Chi Minh City and Binh Duong.
Inside the booth is a display area for products made from recycled materials; along with practical and interesting activities to contribute to environmental protection such as collecting processed cartons and mini-games, namely sorting garbage and dropping balls at the booth.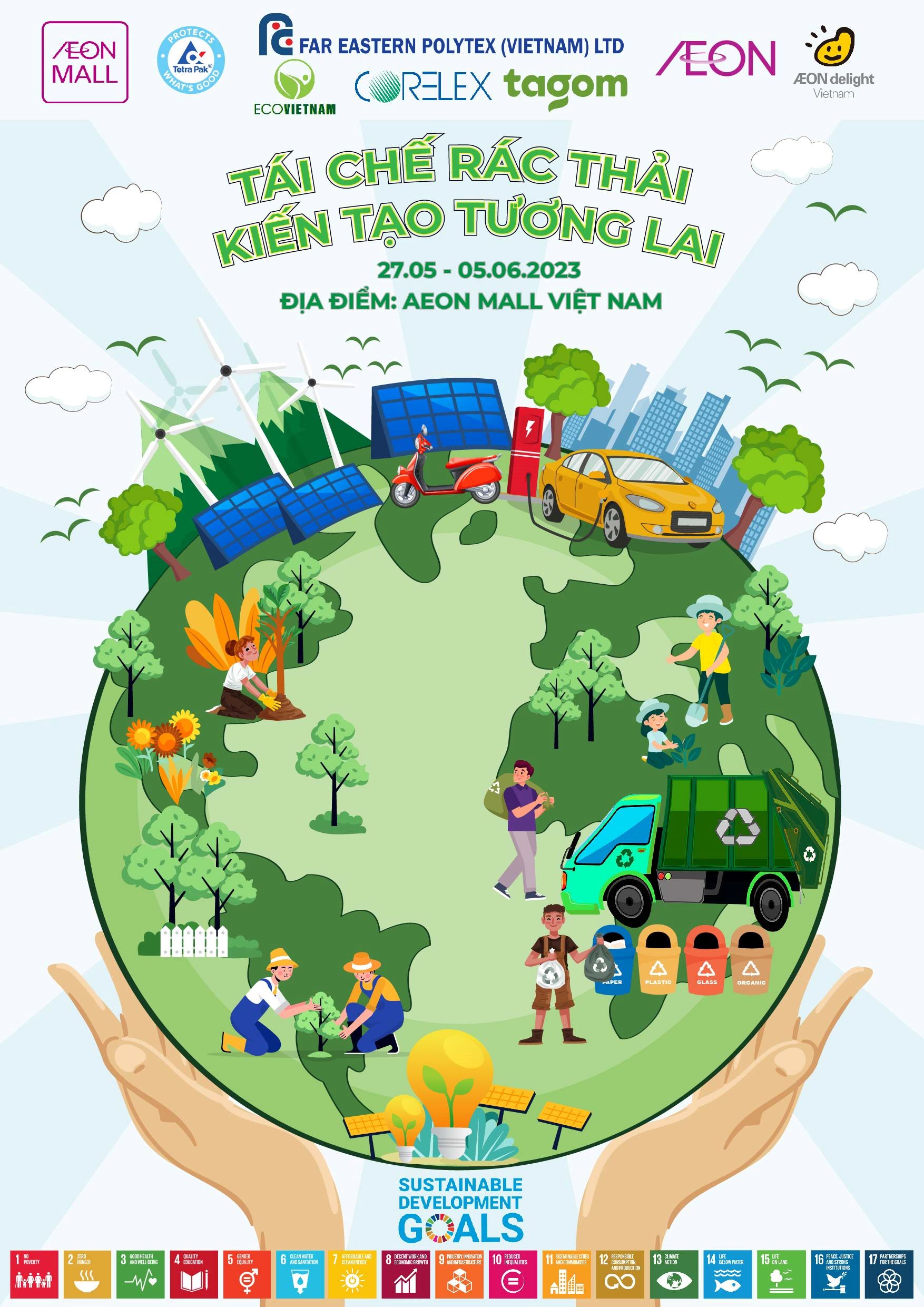 As a specialist shopping mall developer from Japan, AEON MALL is constantly improving quality to bring the best services and experiences to Vietnamese customers. With our business efforts based on the sustainable development goals, we hope to spread the green lifestyle to our customers, help them understand the meaning of waste recycling as well as raise their awareness of environmental protection, heading towards sustainability in the future.