The Central Court transformed into "CHRISTMAS FACTORY" to welcome everyone!
The Christmas decorations is striking and monumental with a true "factory" with "real toys". Otherwise, the red masonry mixed with the fanciful glittering lights of Christmas is definitely a highlight of this warm Holiday season.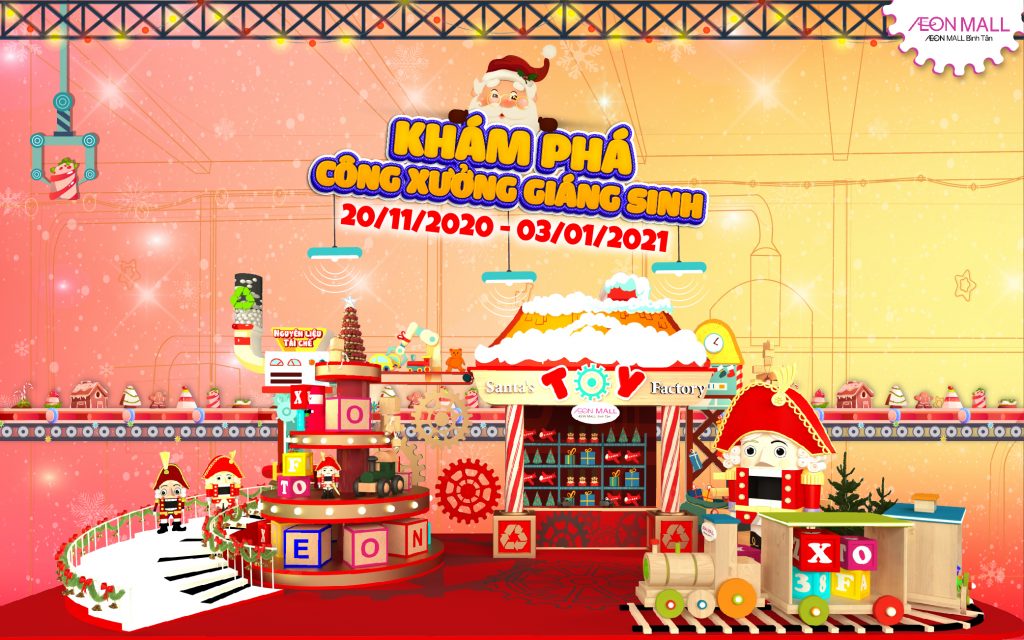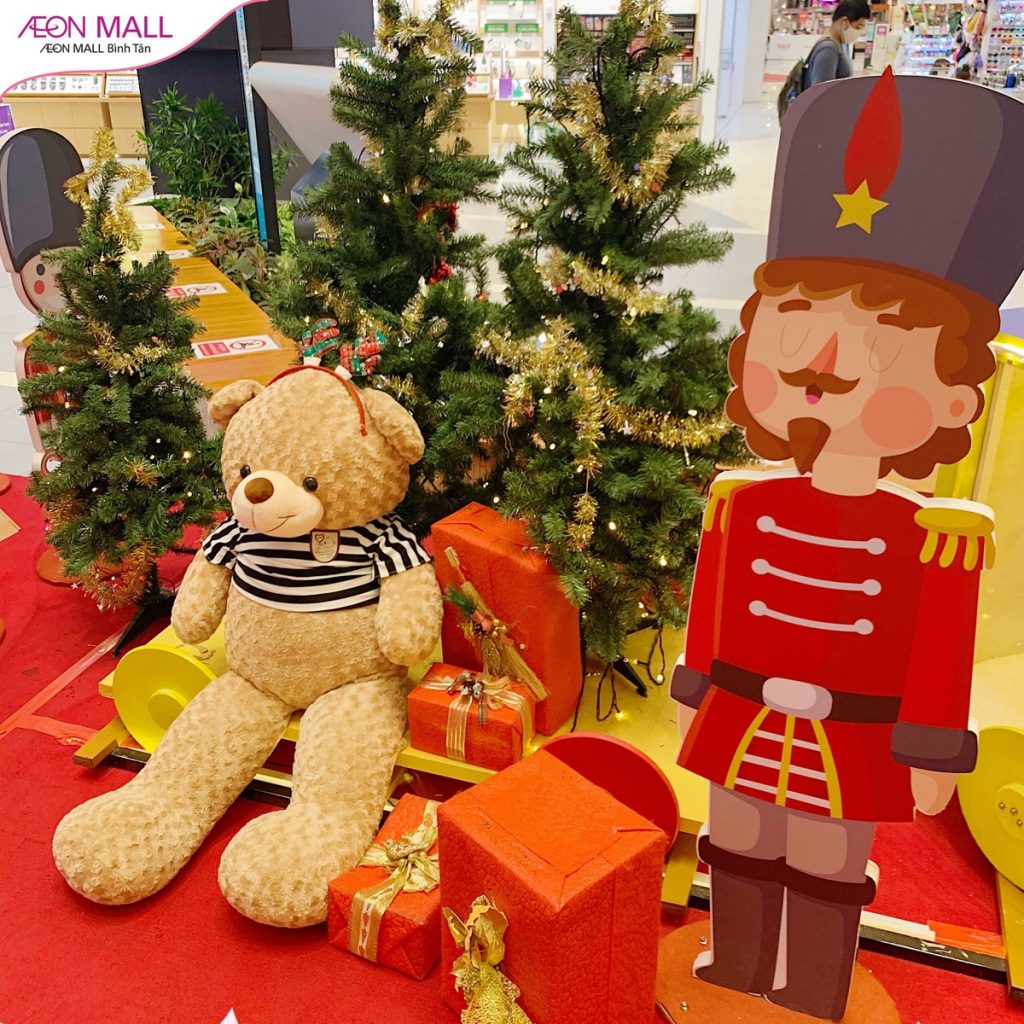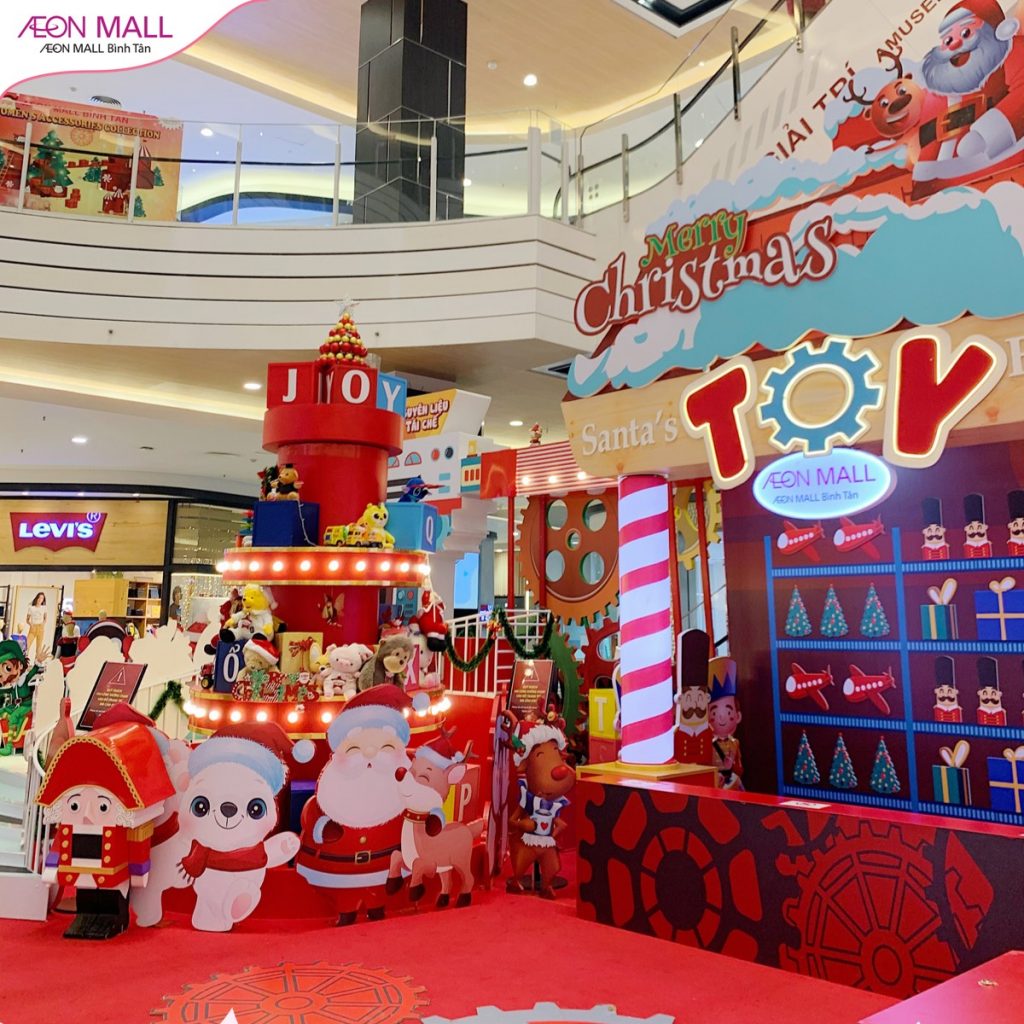 AEON MALL Binh Tan reminds of everyone's childhood with familiar characteristic images and toys
A series of jubilant events for the memorable Christmas Season
A lot of fun activities and experiences are taking place from 12/12 to 24/12. Everyone can not only check-in at the specially decorated area but also immerse in the holiday atmosphere. Let's join the True Christmas Festival at AEON MALLL Binh Tan as following:
​On 12-31/12/2020: From 16:00 – 21:30​: Experiencing real VR game at Central Court
On 12-13/12/2020: From 18:00 – 21:00​: Christmas cake decoration game for children at Cosme Court
​On 13/12/2020: From 18:00 – 20:00: Tumbler Doll Performance at Cosme Court
On 18-20/12/2020: From 18:00 – 21:00​: Decorating pebbles and make handmade cards with TopArt at Cosme Court
On 19-20/12/2020: From 18:00 – 21:00​: Cute parade of Christmas legions
On 20/12/2020: From 18:00 – 20:00​​: Surprise! The handsome singer Jun Pham will come to visit AEON MALL Binh Tan on Christmas 2020. With many extremely exciting hit songs, this is definitely an unforgettable event of AEON MALL Binh Tan in this Christmas season!
On 24/12/2020: From 18:00 – 20:00​​: Christmas Music Night and Santa Clause's Gift-giving – Central Court
On 31/12/2020: From 18:00: Amee's Fan certainly cannot miss the opportunity to enjoy her soft music and see this pretty singer, right? Come and join at this wonderful Christmas atmosphere at AEON MALL Binh Tan!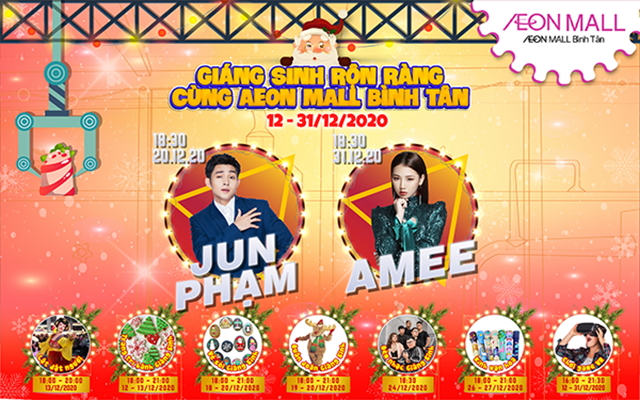 Enjoy shopping – Happy to receive gifts
Nothing is better than shopping then receiving presents during the Christmas Season. At AEON MALL Binh Tan, there are many attractive promotion programs for everyone to enjoy shopping. In addition, each shopping bill worth over 1,200,000 VND, will receive a smart two-layer plastic cup or a cute handy bag.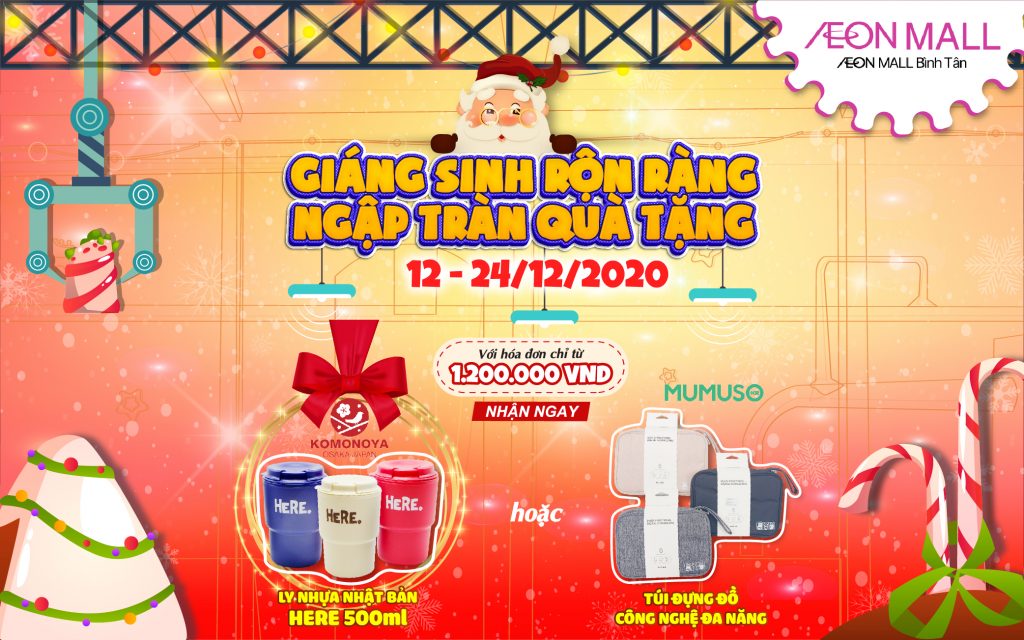 What are you waiting for? Let's go shopping and experience a warm, happy, and meaningful Christmas at AEON MALL Binh Tan. AEON MALL Binh Tan surely brings you many impressive experiences for every family in this Christmas Season!