1. How to participate:
Register through fanpage (https://www.facebook.com/aeonmall.longbien.hn) or register at the OCEAN BALL zone – East Court – AEON MALL Long Bien.
Customers will register on each daily time play with limited slots
Registered customers who do not arrive at the selected time will not be able to participate, giving the opportunity for customers register at Ocean Ball on that time.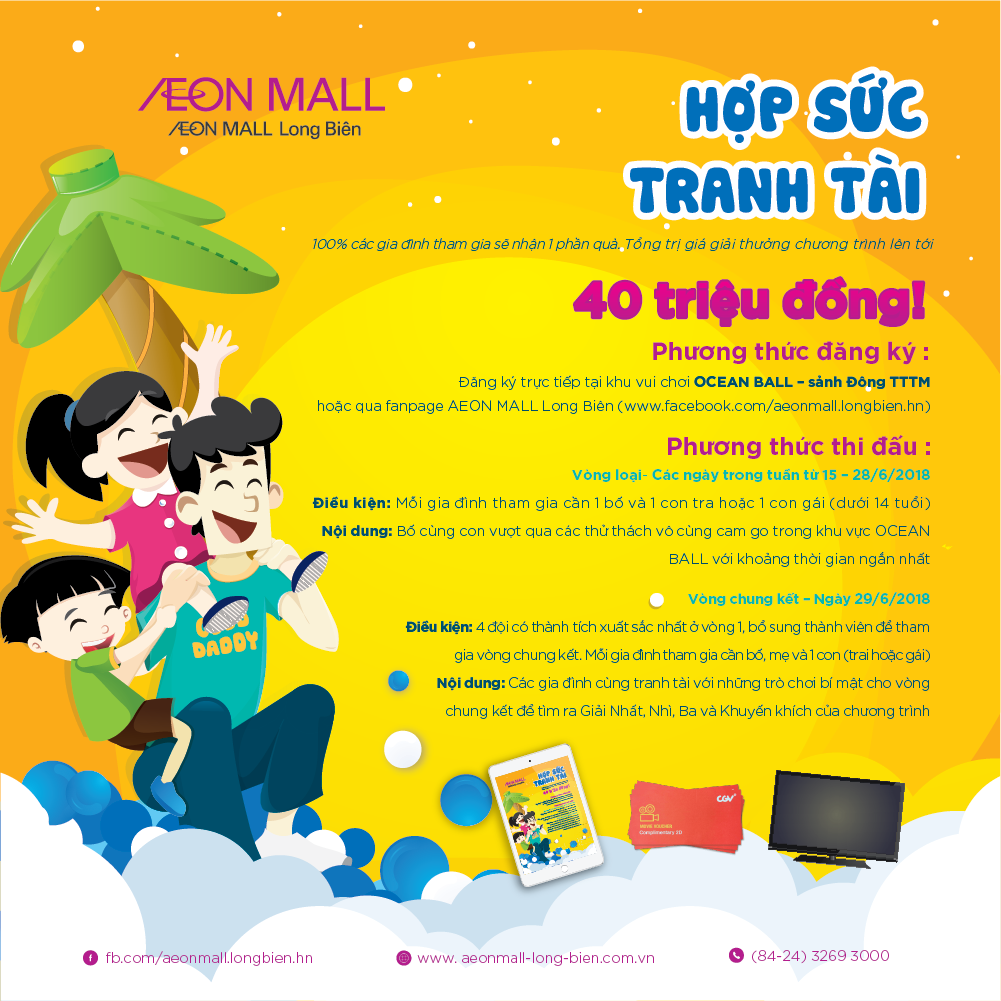 2. Event details:
– Qualifier round – Weekdays from 15 – 28/6/2018
Team up with your father and son
Eligibility: Each participating family requires 1 father and 1 son or 1 daughter (5-14 years old).
Content: The father and children passed the tough challenges in the OCEAN BALL within the shortest time. All information and playing time will be recorded by the staff to determine the winner of each day. Each kid ages 14 and under will be deducted for 5 seconds during the exam period. 100% of the participating families will receive a gift from the Mall and the winner will be announced to receive a special gift on June 29th.
– Final round – June 29th, 2018
Competing with all family members
Conditions: 4 teams have the best achievements in the qualifiers, must add members to participate in the final round. Each participating family needs parents and a child.
Content: Families competed with secret games for the finals to win the First, Second, and Third Prizes.
Hurry up and come to the registered zone at AEON MALL Long Bien or register online at the official fanpage of AEON MALL Long Bien (https://www.facebook.com/aeonmall.longbien.hn) and become the No.1 team with your lovely family members!