On 17th August, the awards are granted in Ho Chi Minh branch office to: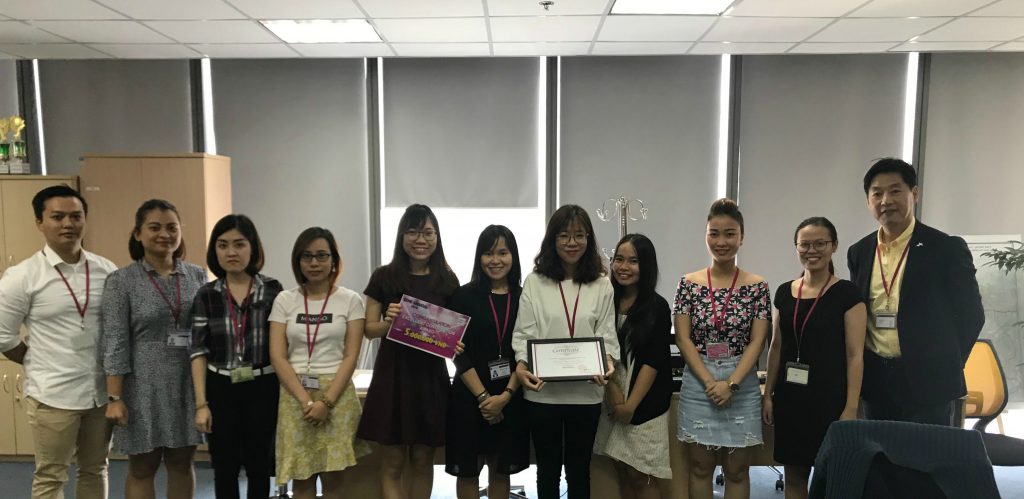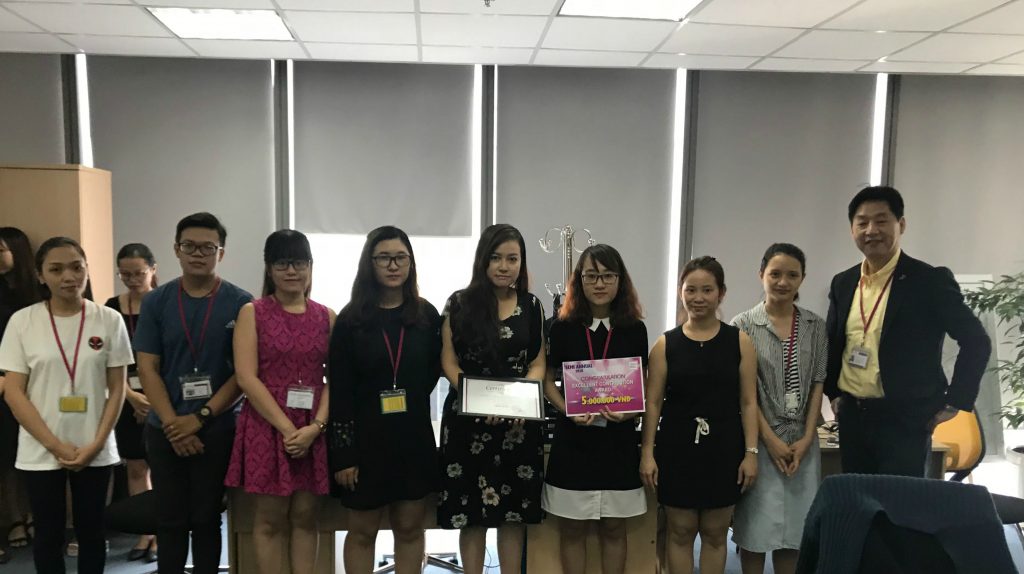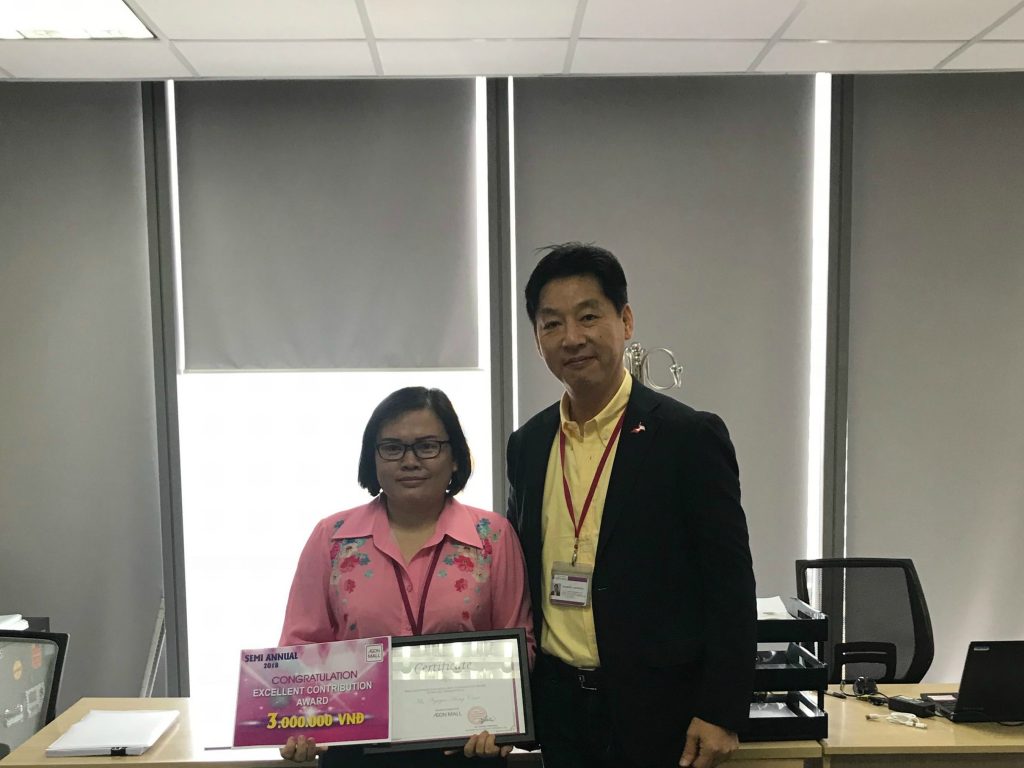 The award granting in Hanoi takes place on 21st August 2018. On behalf of AEONMALL Vietnam's BOD, Mr. Iwamura Yasutsugu – General Director proudly presents the award to: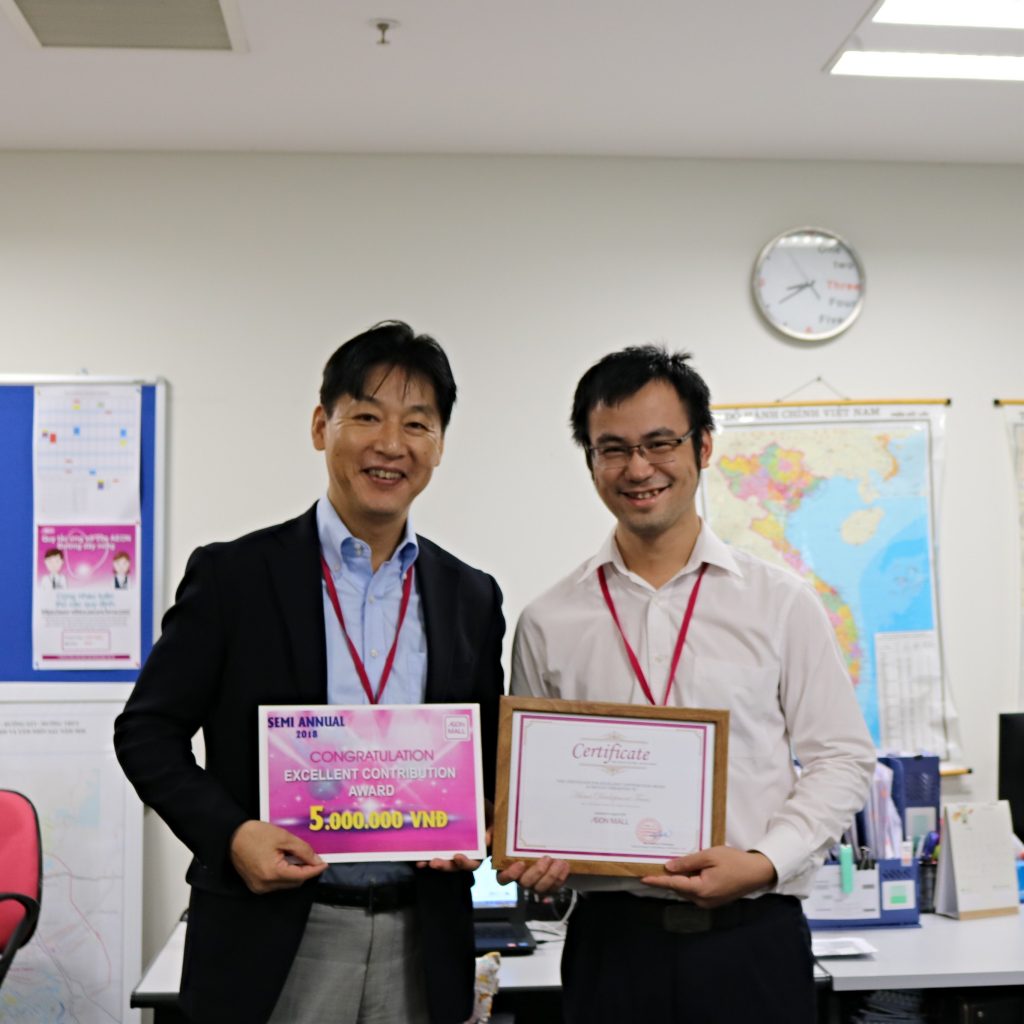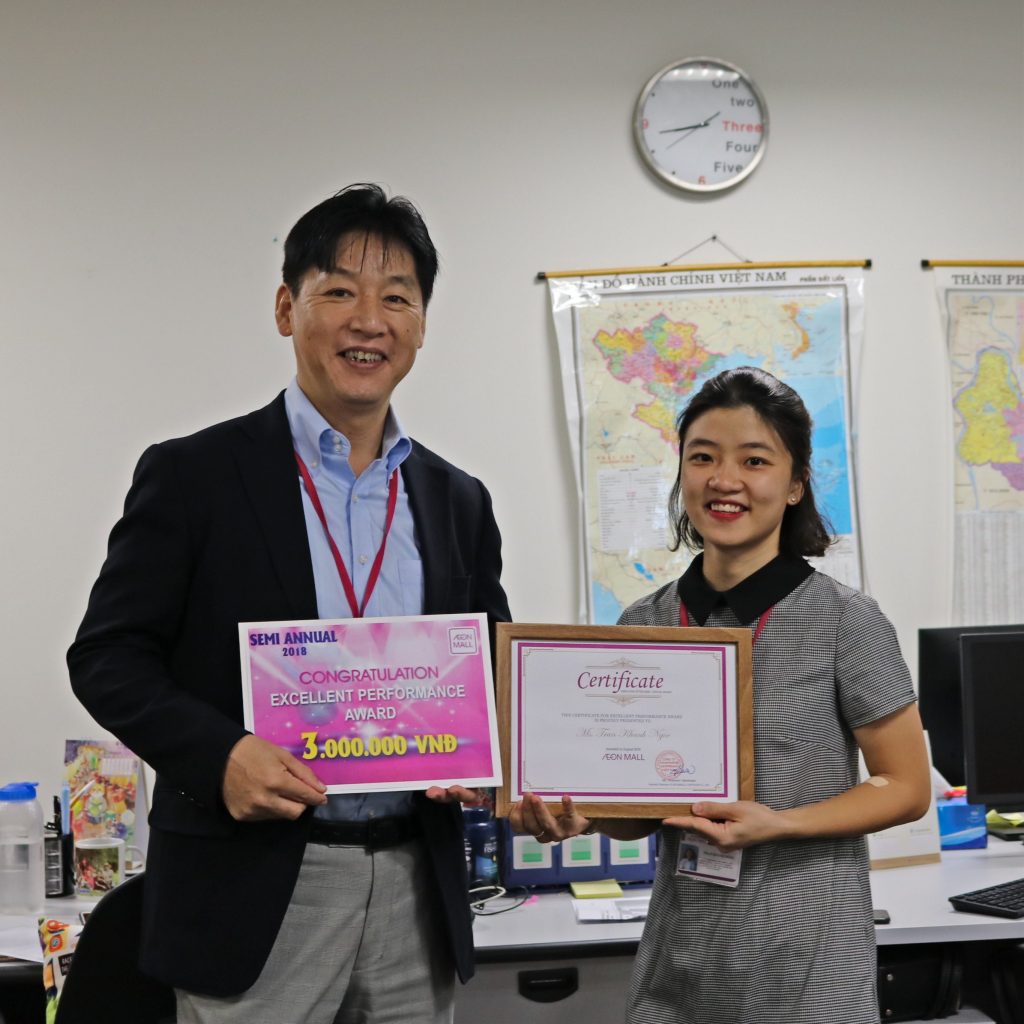 Congratulations to all of the winners. We are proud of you and thankful for the wonderful contributions you make to AEONMALL Vietnam. We are better because of you!