1. What is your favorite part about working for AEONMALL Vietnam?
AEONMALL Vietnam always think and act following slogan "Customers first! All for customers!" That is my favorite part. I always follow this slogan for all my jobs.
2. What do you find the most challenging at AEONMALL Vietnam?
I find the most challenging at AEONMALL Vietnam is AEONMALL Vietnam always improve and always create new things day by day for stable development in the future. Following that, all staffs include myself need to improve day by day to develop together with company.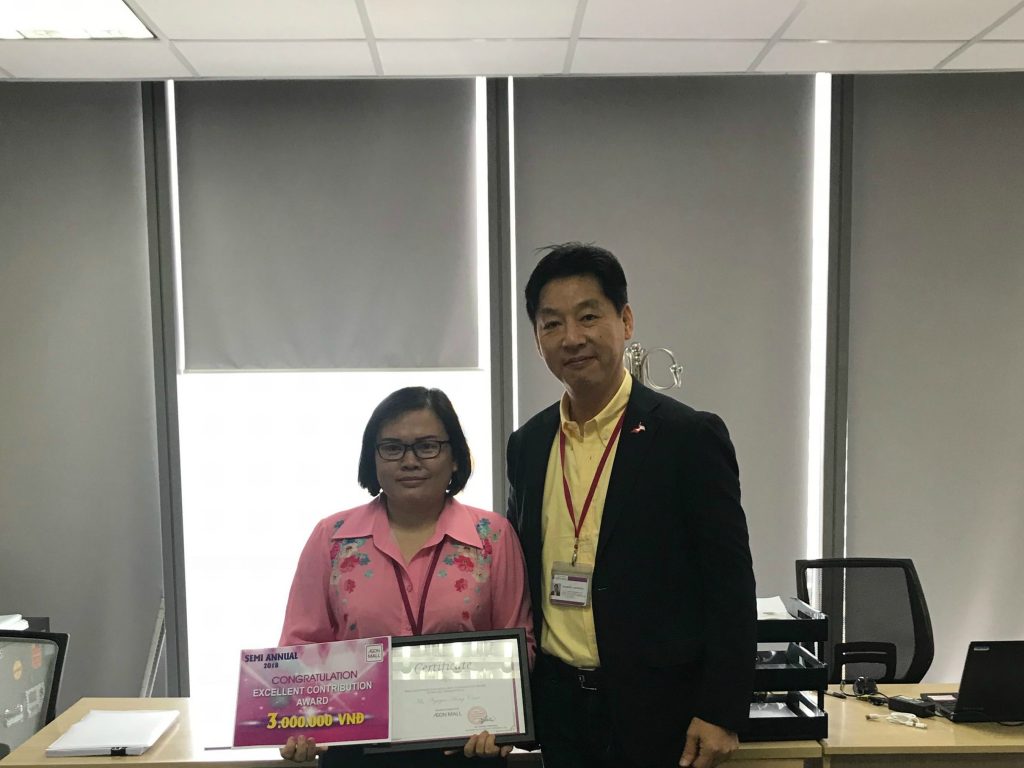 3. What has been your favorite AEONMALL at AEONMALL Vietnam since the beginning?
My favorite project at AEONMALL Vietnam since beginning has been AEONMALL Long Bien. Because this project make great impression to customers about luxury facilities and it's very friendly to environment with green decoration and solar system to save electrical power.
4. What have you gained from working at AEONMALL Vietnam?
Working at AEONMALL Vietnam, I have best opportunities to get great experience in facilities management, in building management, in operation management. I also had chance to improve myself in mindset and in action.
5. What is on your wish list for the next 3 years with AEONMALL Vietnam?
Firstly, I wish AEONMALL Vietnam would open a bigger shopping mall than any current malls in Vietnam which will locate in Ho Chi Minh City until end of 2020. Secondly, I wish AEONMALL Binh Duong Canary would have one more car-parking area to bring more convenience and space for customers here. Thirdly, I wish AEONMALL Vietnam will have best human resource with best mindset of AEONMALL's people to bring professional service for all customers. And finally, AEONMALL Vietnam can become one of top 3 companies which have best working environment in Vietnam.