What is your favorite part about working for AEONMALL Vietnam?
When looking for a company to work for, it's not all about salary and vacation time anymore. We want to know about the culture, the opportunities for upward mobility, and the training courses that are available for employees. We want to know which companies are the best places to work and make us be the better version of ourselves. And, AEONMALL is that place.
What do you find the most challenging at AEONMALL Vietnam?
The shopping mall business field is very active and changing day by day, that's why we need to keep learning and improving skills to adapt. Customer's expectation is higher. To meet customer's request, we should have creative ideas and thinking as customer's side. We have the monthly training course, store managers meeting and especially the brand new – Role Play Contest, we could train all tenants' staffs about the "Omotenashi"- Japanese customer services, and help them love their works more.
What was your biggest job or impressive work that you worked on until now?
Our favorite project at AEONMALL Vietnam since the beginning is the Role Play contest project. This is the new project with highly challenge for us and also for AEONMALL Vietnam. The project received positive feedback from tenants' staffs. With the success in the first year, I believe AEONMALL's image will be enhanced in customers' mind.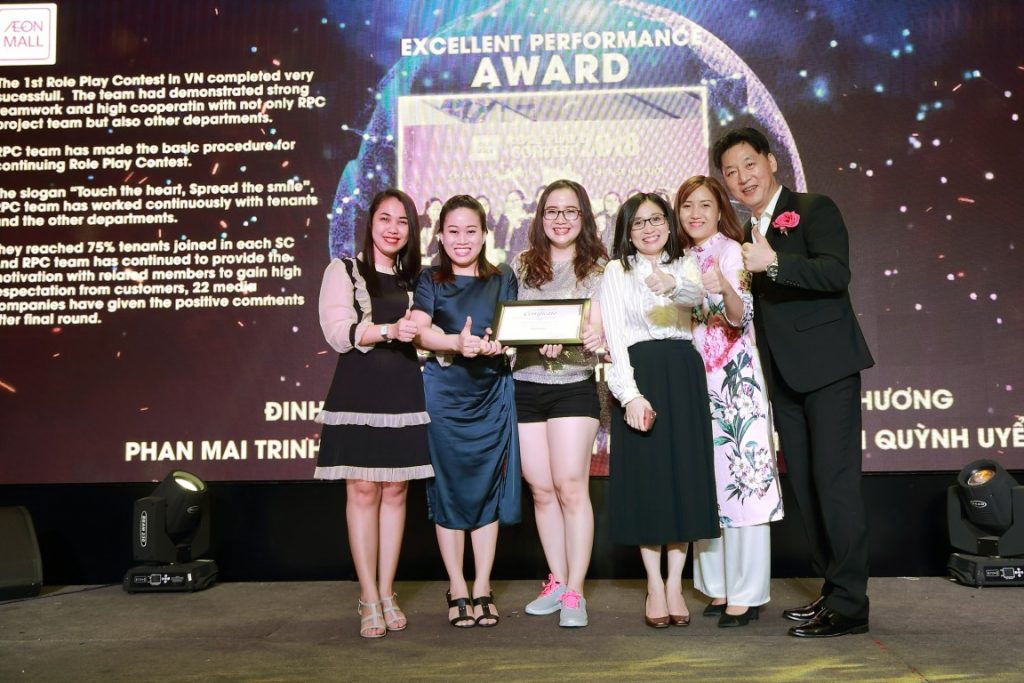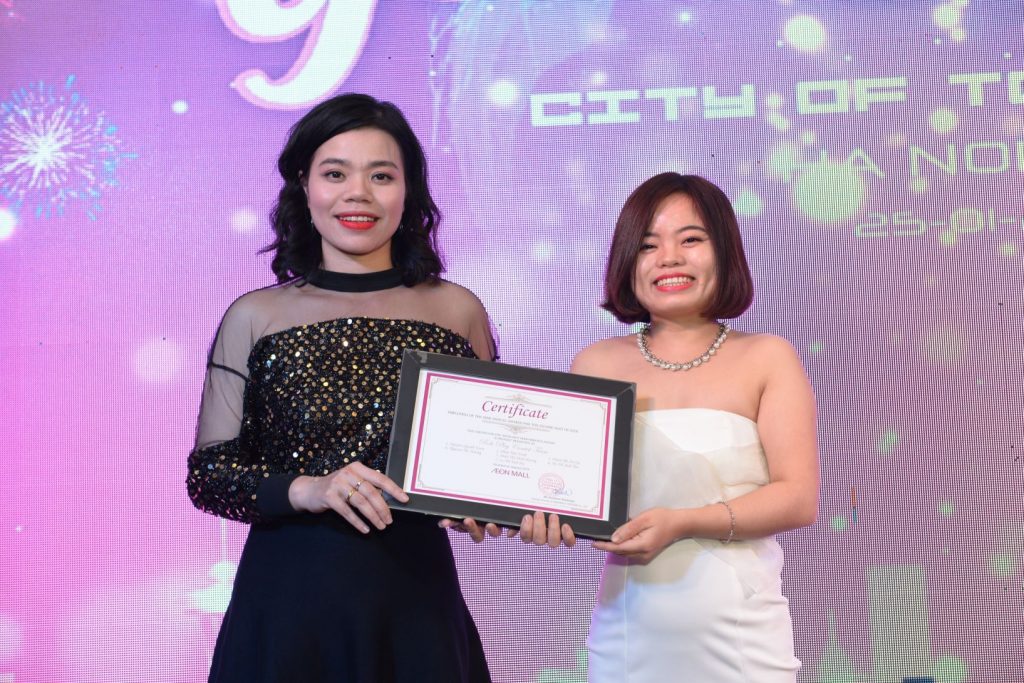 What have you gained from working at AEONMALL Vietnam?
Being a small part of AEONMALL, we have been receiving the great support and co-operation from others to complete our duties at best. 2018 is memorable time for us that we participated in Role Play Contest first-ever organized nationwide in Vietnam. Along the project itself since the preparation time till it came successfully in the end, we could learnt and accumulated many precious experience from managers and colleagues.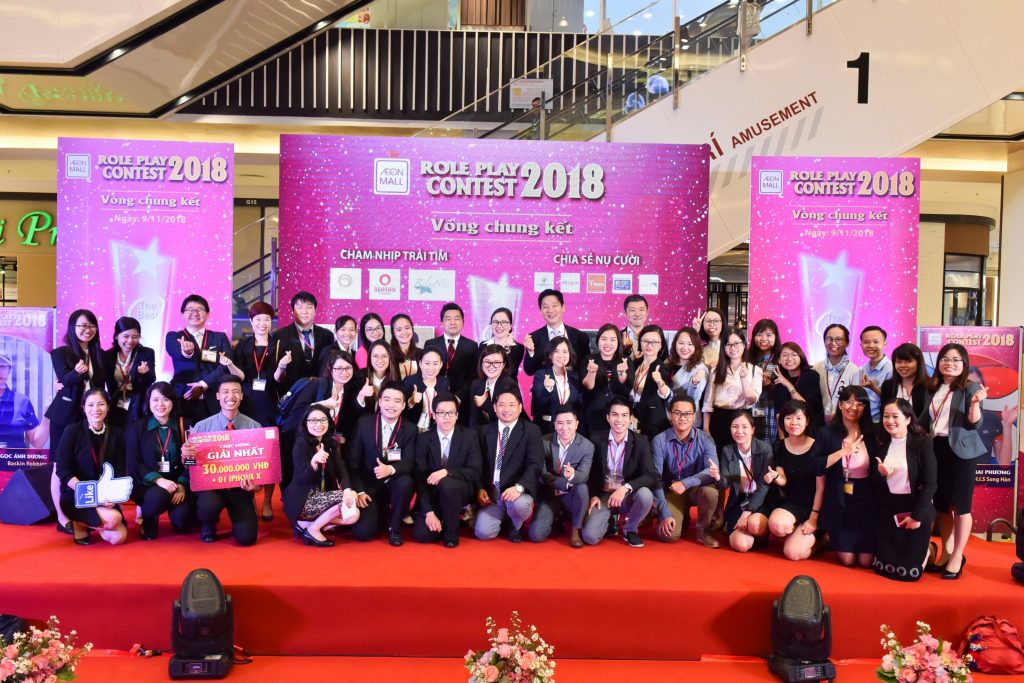 What is on your wish list for the next 3 years with AEONMALL Vietnam?
We want to build up an effective training plan to create high-quality and flexible workforce; enhance collaboration and team-working culture. And of course, we want to have chance to organize more exciting projects like Role Play Contest in the future.