Following the success of the 2022 Fire Fighting Contest held in the South region, this year's contest expanded to include the best contestants from 6 AEON MALLs across Vietnam.
The 42 contestants were divided into 7 teams and participated in 2 exciting sections: the Theory and Practice exams. They began by completing the theory testing, answering online questions on the mobile phone. Following that, the staff members engaged in 3 rounds of the practice section, which included: Round 1: overcoming obstacles, cutting lock, and providing first aid; Round 2: crossing the fire pillar, rescuing property, and using C02 extinguishers to extinguish the fires; and Round 3: rolling the hose and spraying water on the target.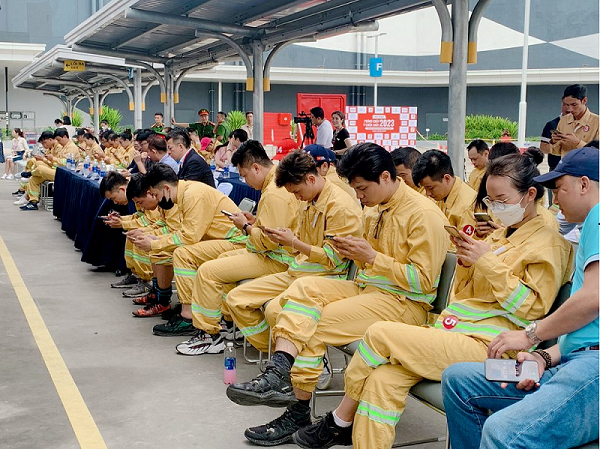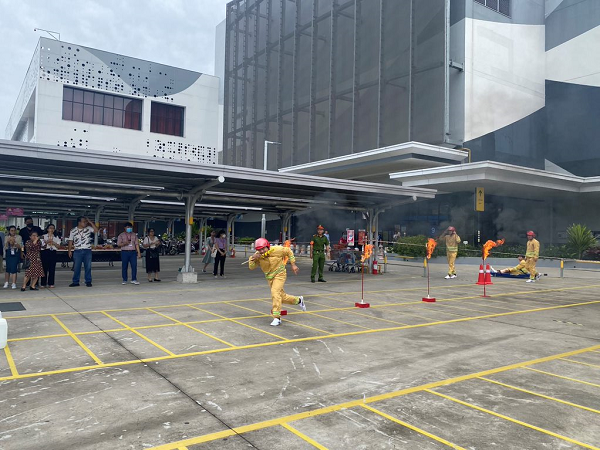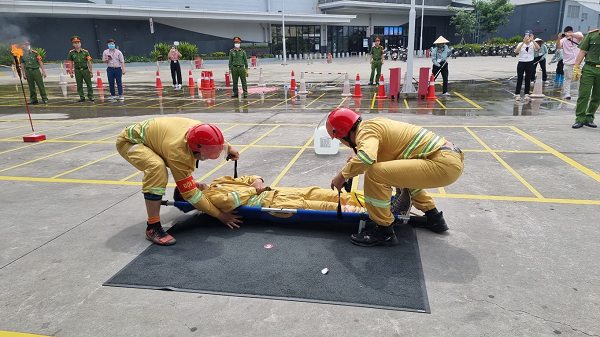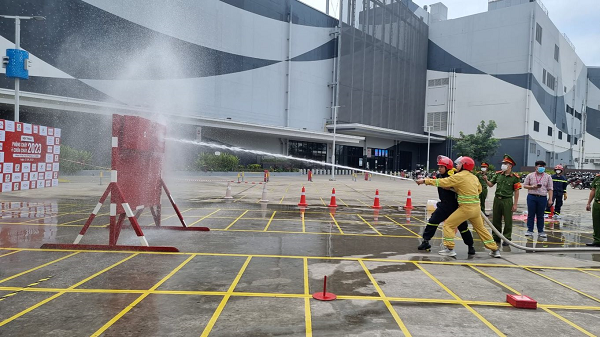 The contest also received enthusiastic participant of The Police Department of Fire and Rescue (PC07) of Hai Phong City, and the representatives from AEONMALL Vietnam and AEON Delight Vietnam were also present.
The contestants participating in the competitions displayed great excitement and enthusiasm, delivering impressive performances. The contest successfully identified the best individuals and awarded 1 first prize, 1 second prize and 3 third prizes. At the same time, AEON MALL Long Bien team received the first prize, AEON MALL Hai Phong Le Chan team received the second prize, AEON MALL Binh Tan team secured the third prize. Additionally, 3 consolation prizes were awarded to AEON MALL Ha Dong, Tan Phu Celadon and Binh Duong Canary teams.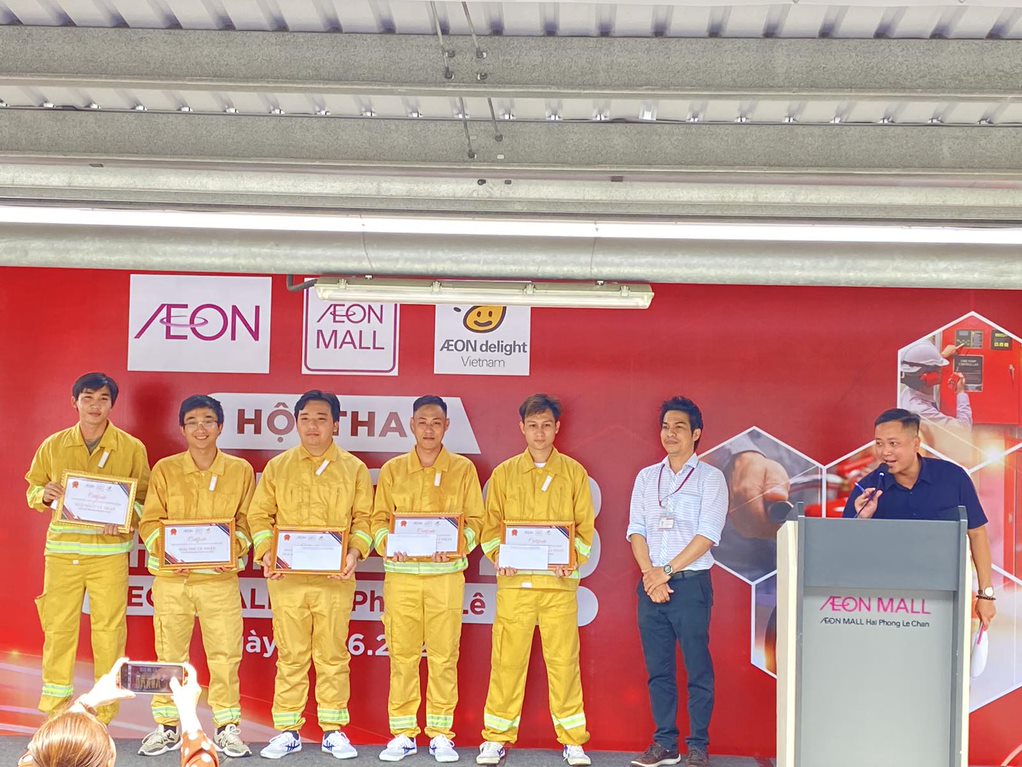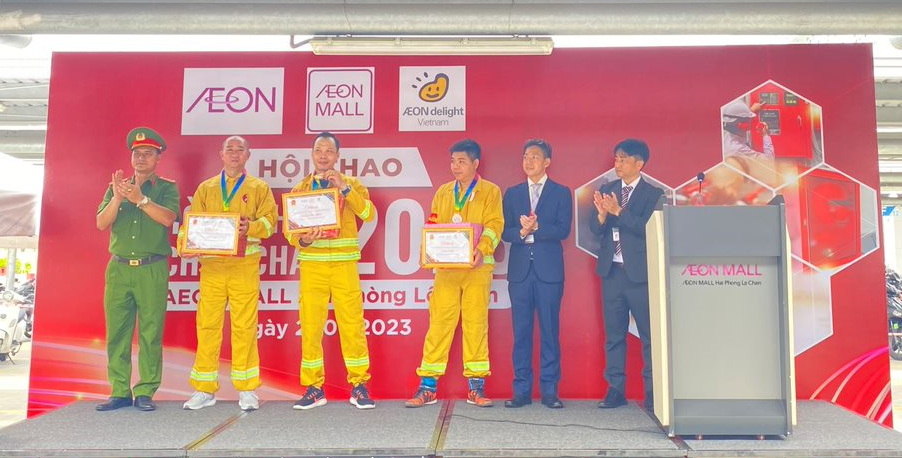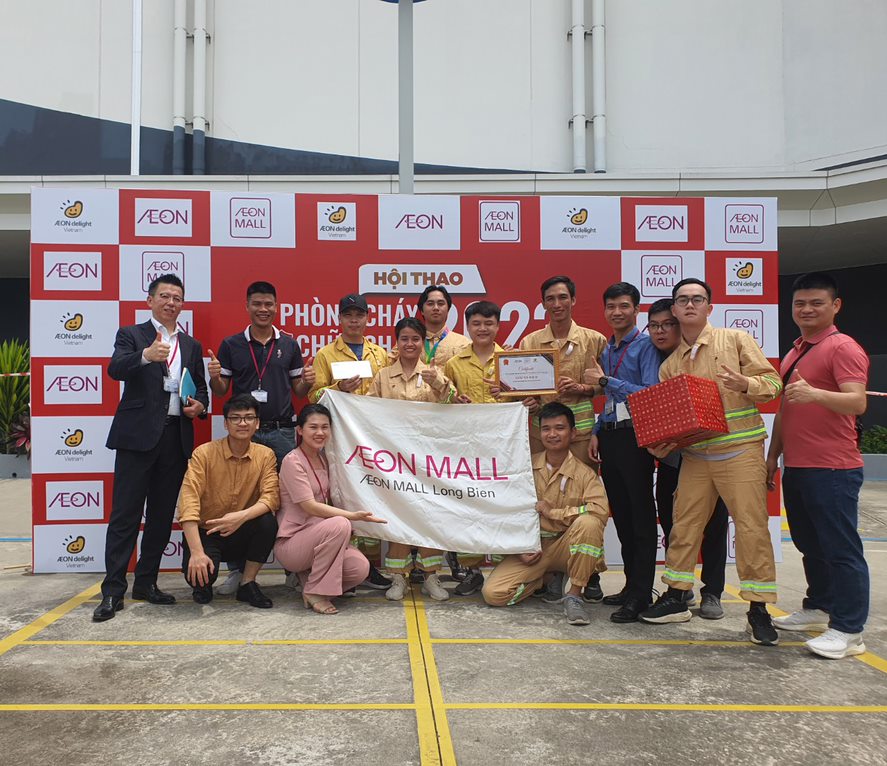 In the afternoon, at AEON MALL Hai Phong Le Chan, Fire Fighting Police of PC07 shared the new Fire Protection Regulations with the contestants participating in the contest.

With the philosophy of "Customer first" and a commitment to providing meticulous and dedicated service, AEON MALL strives to offer the best and safest experiences to its customers. The successful organization of the 2023 Firefighting Contest served multiple purposes, including raising fire safety awareness, promoting absolute safety in the operation of shopping malls, and providing an opportunity for employees to showcase their firefighting and prevention skills while meeting, sharing and exchanging experiences in the fields.