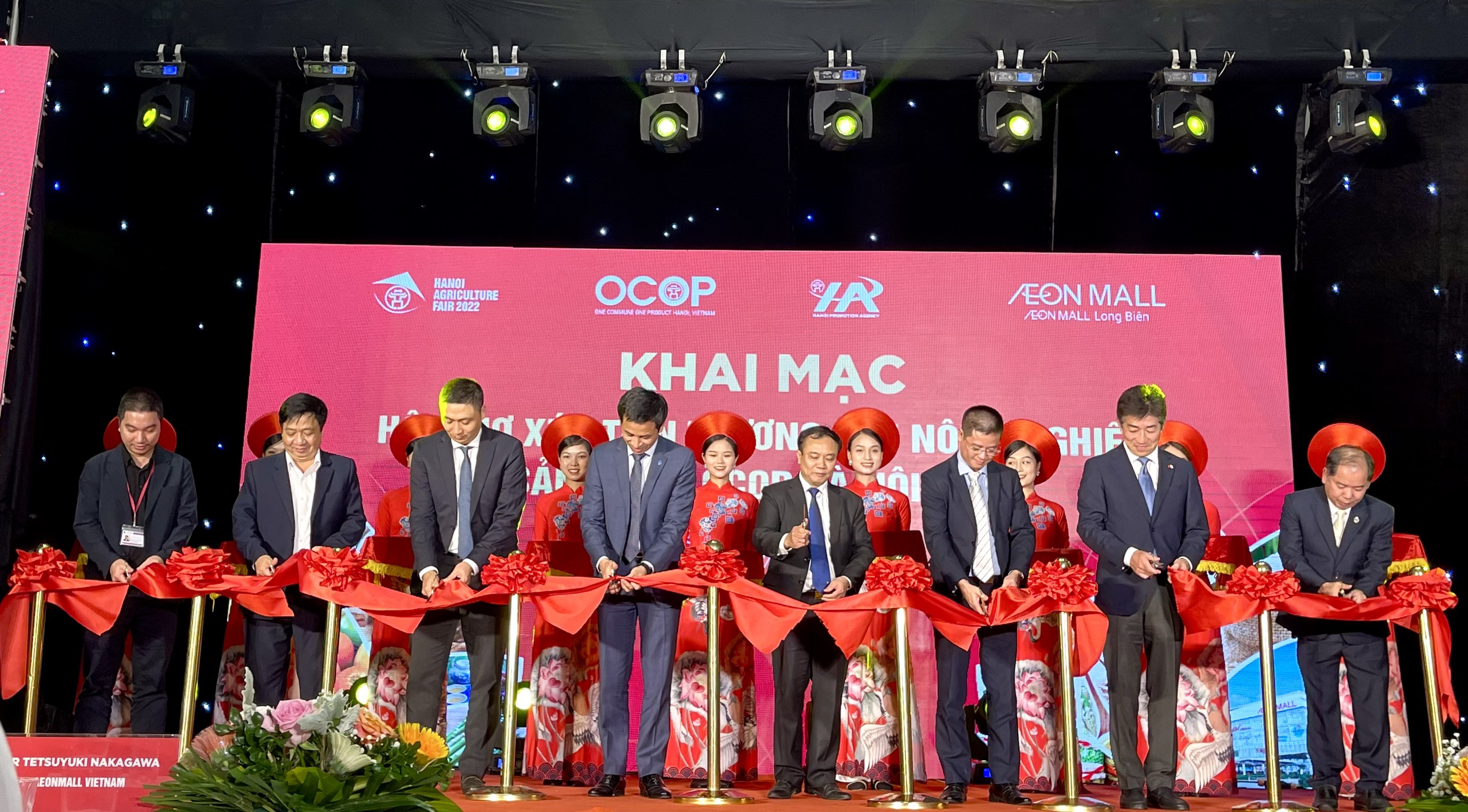 The fair is held to help businesses to introduce, promote, connect, seeking opportunities for cooperation and market expansion, access to a modern retail distribution system. At the same time, it will facilitate the search for output of agricultural products, OCOP products in Hanoi city and other provinces in the country.
Agriculture Fair 2022 fair was held 2 periods at 2 locations. AEON MALL Long Bien had the participation of 80 organizations, businesses and OCOP subjects from 19 provinces and cities. And the fair attracted 66 booths of 70 individuals, businesses and OCOP subjects from 30 provinces and cities to participate at AEON MALL Ha Dong.
At the opening ceremony at AEON MALL Long Bien, Mr. Nakagawa Tetsuyuki – General Director of AEONMALL Vietnam Co., Ltd. shared: "This fair will be a place of exchange, helping Vietnamese consumers, domestic and foreign retailers have more opportunities to connect and understand about Vietnamese high-quality agricultural products. Accordingly, participating enterprises can expand their businesses and Agricultural industry of Vietnam will further flourish."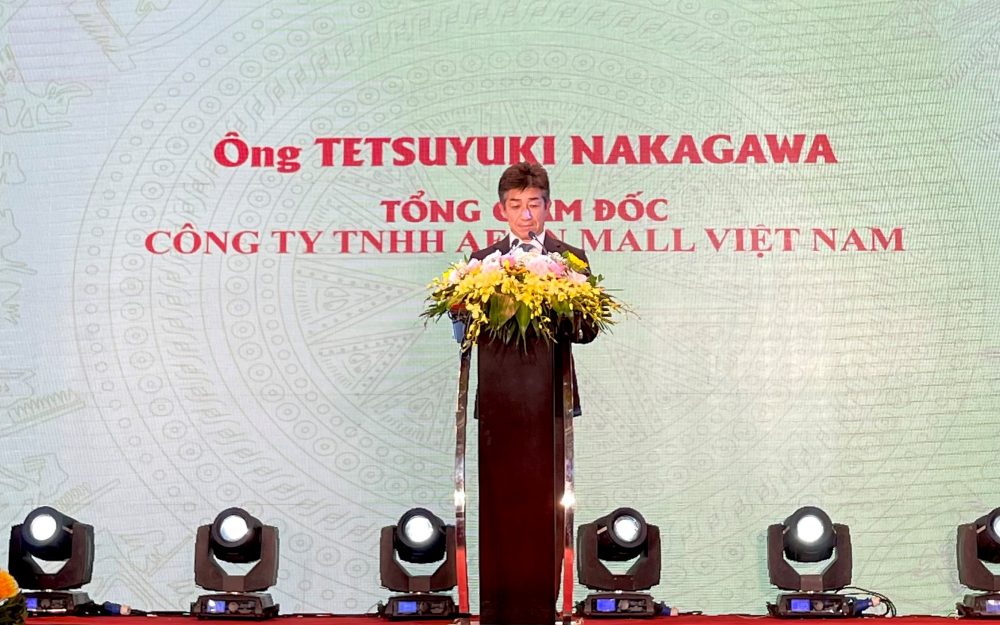 Mr. Bui Duy Quang – Deputy Director of Hanoi Promotion Agency said: "The 2022 Hanoi Agriculture Fair is truly an important agricultural trade promotion program, affirming the close cooperation between Hanoi City and the AEON Group. This is a great destination for suppliers in Hanoi and other localities to introduce quality products to consumers. At the same time, support domestic enterprises to enhance trade activities and connect with the AEON Group's distribution system in Vietnam and globally, as well as contribute to the recovery and development of production and business in post Covid-19 period." 
AEON Group including AEONMALL Vietnam always strive to fulfil sustainable development goals, in which, coordinating with Hanoi City to organize this Fair is one of the activities. We will continue to accompany and associate with the local community, promote sustainable production with the aim of creating useful values for the community, becoming the local Group company beloved by local communication.