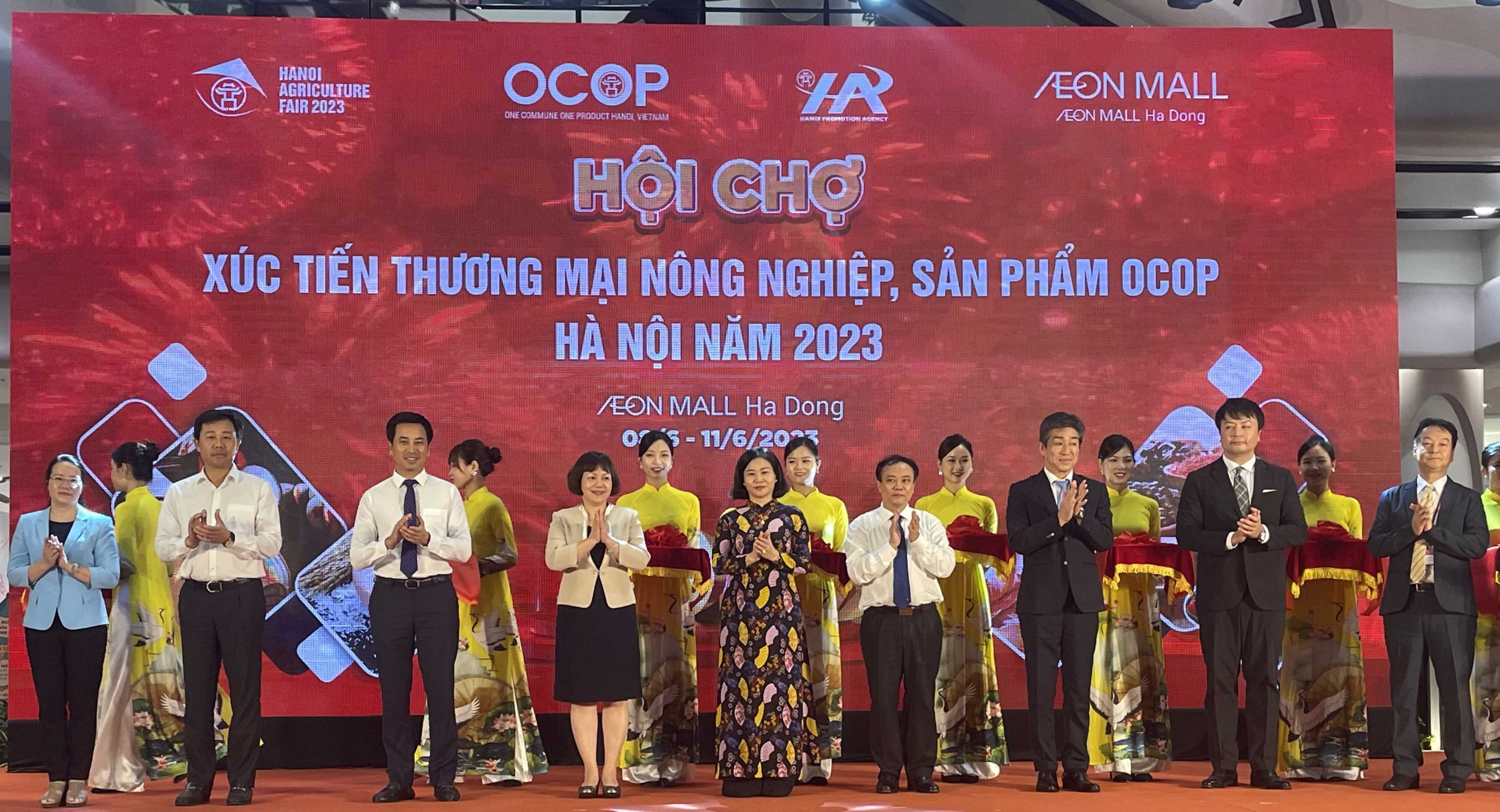 Hanoi Agriculture Fair is an important activity to support businesses of Hanoi and other provinces to promote their brands and facilities, associate for trade connection, business cooperation, access and expand potential in exporting.
In 2023, the fair will take place in 3 periods at AEON MALL Ha Dong and AEON MALL Long Bien. The first period was held at AEON MALL Ha Dong from 8th – 11th June and attracted about 70 booths with the participation of about 60 organizations, businesses, OCOP subjects from 20 provinces, cities.
After that, the fair will be held at AEON MALL Long Bien from 22nd – 25th June, 2023 and back to AEON MALL Ha Dong from 14th – 17th September.
To celebrate the 50th anniversary of the establishment of diplomatic relations between Vietnam and Japan, many activities were also organized such as performing traditional crafts of Hanoi and other provinces, cities; presenting OCOP products processing (culinary arts, cooking instruction …); other cultural exchange activities of Vietnam and Japan…
The opening ceremony of Hanoi Agriculture Fair took place on the evening of 8th June 2023 at AEON MALL Ha Dong and honored to welcome Ms. Nguyen Thi Tuyen – Member of the Party Central Committee, Permanent Deputy Secretary of the Ha Noi Party Committee and representatives from Hanoi Promotion Agency.
At the opening ceremony, Mr. Nakagawa Tetsuyuki – General Director of AEONMALL Vietnam Co., Ltd. shared: "The event is organized to celebrate on the occasion of 50th anniversary of establishment of diplomatic relations which has been nurtured and constantly developed. This year marks 10 years AEON MALL run our business in Vietnam. We deeply feel the similarities and closeness between the two countries and always wish to bring the best to the country and people of Vietnam; contribute a part to the strong friendship between the two countries Vietnam and Japan.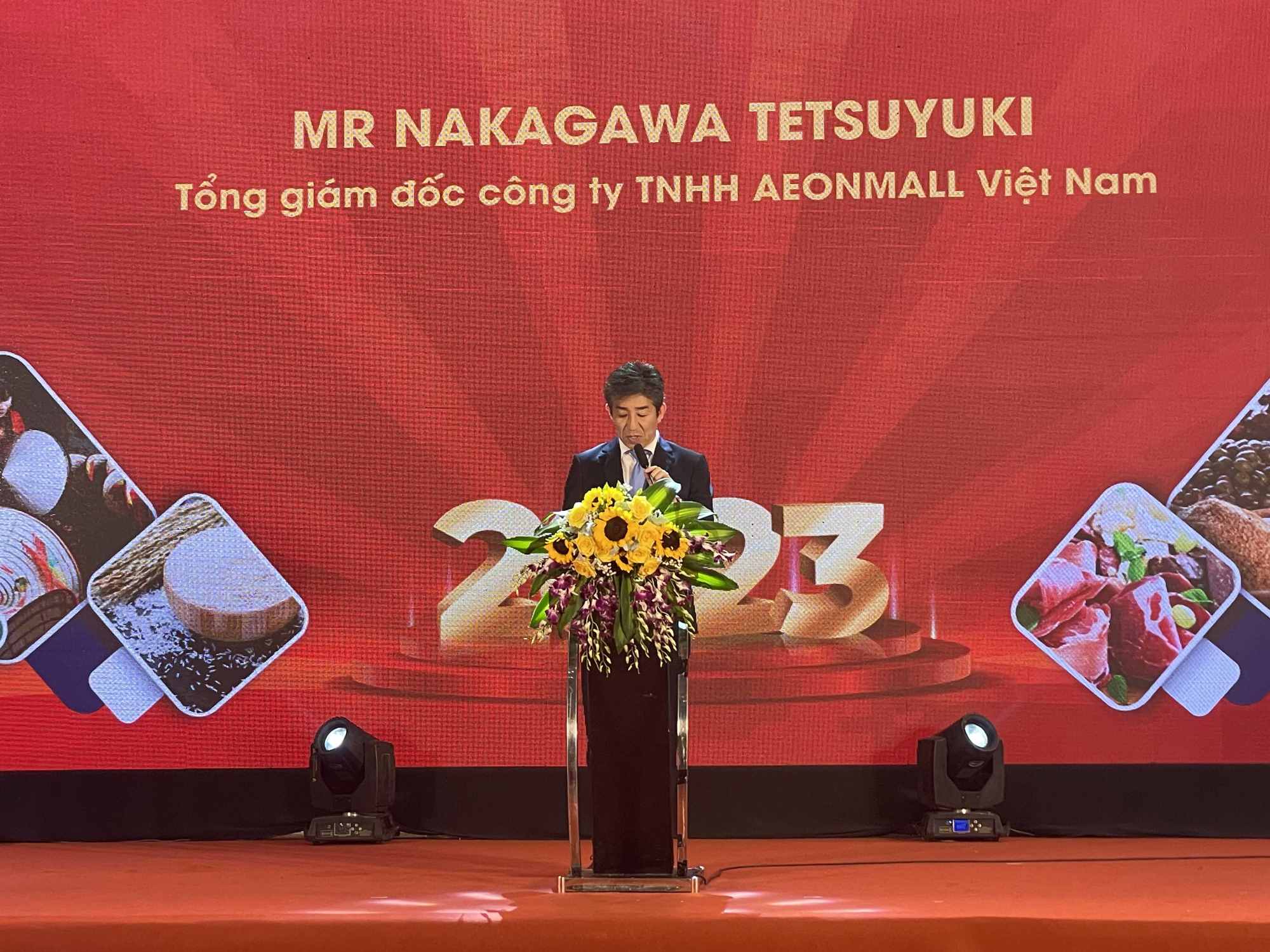 Based on the basic philosophy "Customer first", AEONMALL Vietnam constantly strives to bring more experiences, satisfaction and happiness to customers. We will continue to accompany and engage with the local community, promote sustainable production with the aim of creating useful values for the community, becoming the local business beloved by local communities.